DISCLOSURE: This post may contain affiliate links, which means when you click a link and make a purchase, we receive a commission.
Choosing a Disney World park bag can be very important!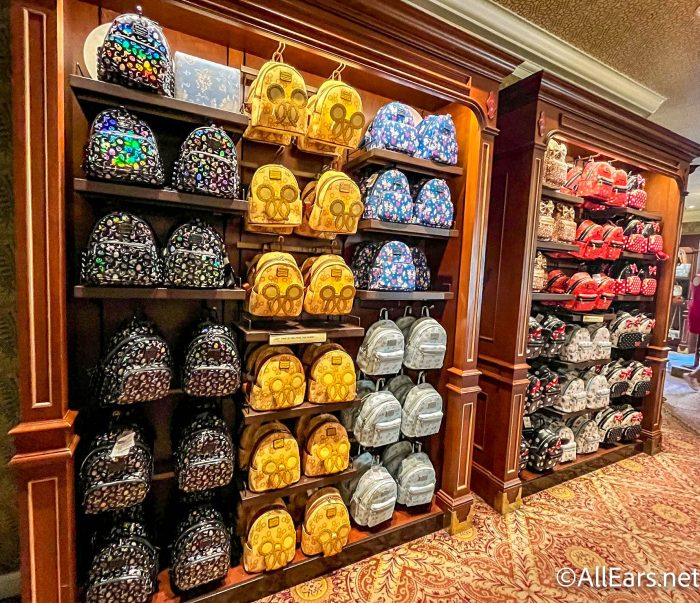 You don't want something too big that you have to lug around ALL day, but you need enough room to fit the essentials for a long day in the parks. That's why we're fans of themed mini backpacks — they are just the right size and there are so many different fandoms that you can represent!
One of those fandoms is Star Wars and if you're on the hunt for a backpack to travel the galaxy with, we've got just the thing. We found this Star Wars: The Mandalorian Grogu Frog Dessert Mini Backpack over at Hot Topic!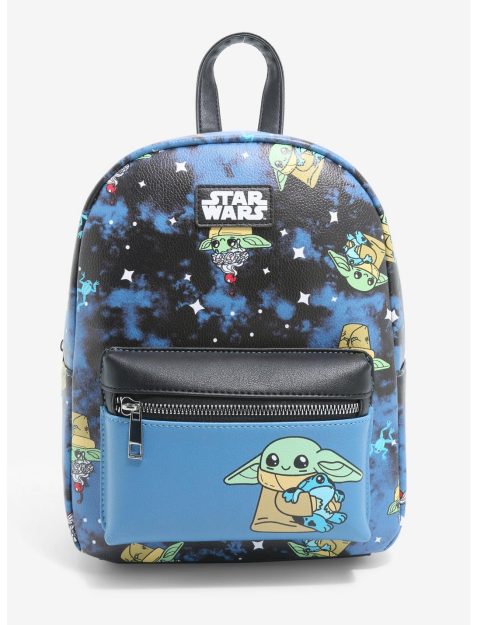 There are two zipper pockets — one pocket that can hold the majority of your belongings and a small pocket in the front.
Grogu is on the front with a little frog snack and the backpack is covered in little Grogus. Seriously, how can you not smile when looking at this backpack?!
You can grab the backpack online for $49.90.
If you love the print but are looking for something a bit smaller, there is also a Wallet!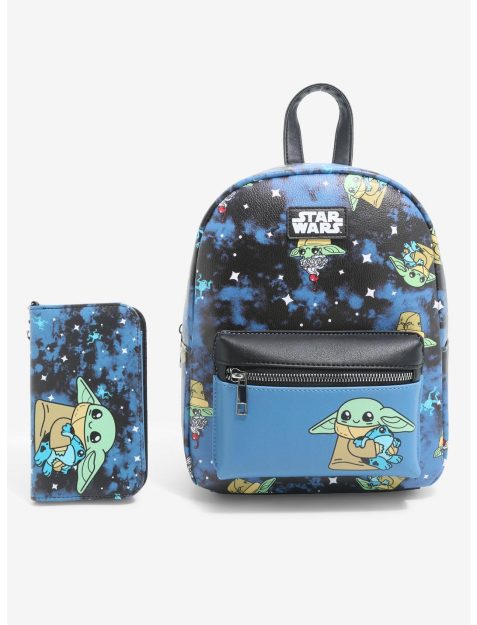 The wallet is less than half the price of the backpack at $22.90.
So if you're in need of a new bag and you love Grogu as much as we do, snag this backpack before it's gone! We'll continue to keep you updated on the latest merchandise, so stay tuned for more.
Are you watching season 3 of The Mandalorian? Let us know in the comments!