Are you ready to take a ride on the wildest ride in the wilderness?
Yep, we're going to talk about Big Thunder Mountain Railroad, the ride that takes us on a runaway mine train through with loads of turns and dips through the old Wild West! But there's more than one Big Thunder Mountain Railroad, so let's take a closer look at the ride and see where you can find it!
Way back in the day, Imagineer Marc Davis had the idea for a western-themed area in Magic Kingdom called Western River Expedition. This area would include multiple rides, including a runaway mine coaster. Well, that fully-imagined land never came to fruition because Disney World decided it needed to focus its efforts — and funds — on building its own version of Pirates of the Caribbean.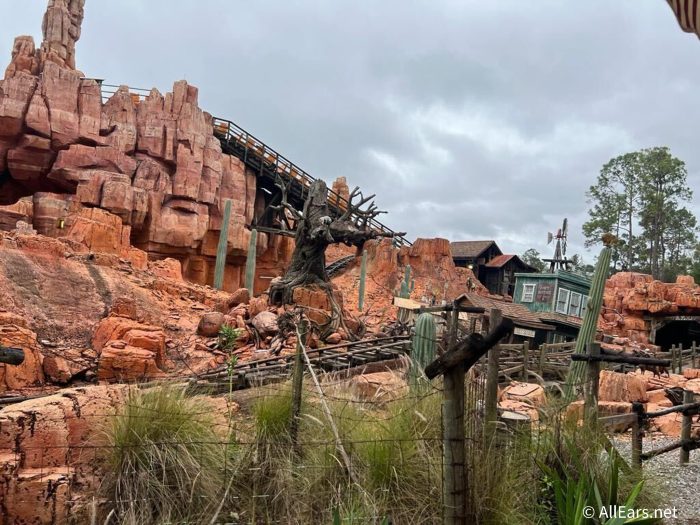 After Pirates of the Caribbean opened in Magic Kingdom in 1973, Imagineer Tony Baxter and ride design engineer Bill Watkins used Davis' original concept for Western River Expedition to focus on creating the runaway mine train ride from that abandoned project. However, the project was put on hold to focus on the building of Space Mountain in Tomorrowland.
The delay was actually a good thing. While the project was on hold, new computer technology came out for ride design. So when Disney World got back around to moving forward with Big Thunder Mountain Railroad again, Imagineers used computers to design the attraction, which was a first for any theme park EVER. So thanks for that, Space Mountain.
Anyway, Big Thunder Mountain Railroad first opened in Disneyland in 1979, followed by its Disney World counterpart in 1980.
And thus, the wildest ride in the wilderness was born!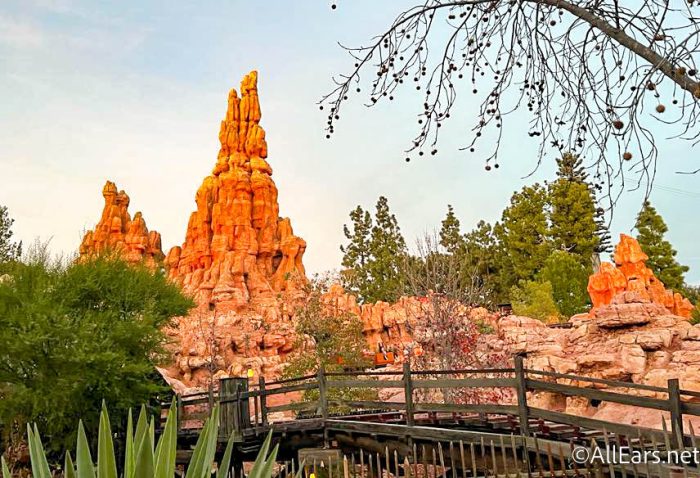 The backstory for Big Thunder Mountain Railroad is essentially the same in the four parks it inhabits, although some smaller details do vary. The concept is that this locale exists in the late 1800s after gold was discovered at a location known as Big Thunder Mountain. A small mining town sprung up around the area, which also included a train that was used to transport gold ore.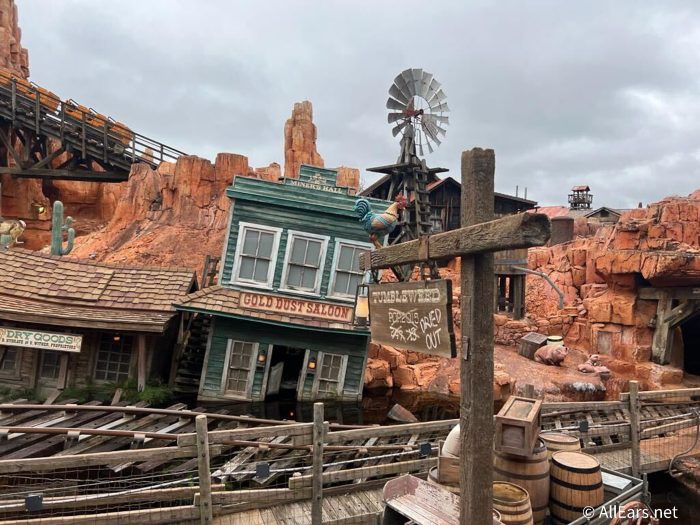 However, like in a horror movie, the town was built on land that was considered sacred to the Native Americans. Therefore, it was cursed. That means that the town was hit by some great tragedy that destroyed it and left it abandoned. The tragedy in question varies from park to park.
Here's the really spooky thing, though: The train continues to race through Big Thunder Mountain without an engineer or a crew. It is on this ghost train that guests get on to go through their wild adventure.
Walt Disney World
In Walt Disney World, you'll find Big Thunder Mountain Railroad in Frontierland.  This version of the ride is basically the same as the original one in Disneyland, but because Disney World had more space to work with, it takes up more land. The mining town is called Tumbleweed in this version of the ride, and the disaster that destroyed it was a flash flood. The inspiration for Big Thunder Mountain here comes from Monument Valley in Utah.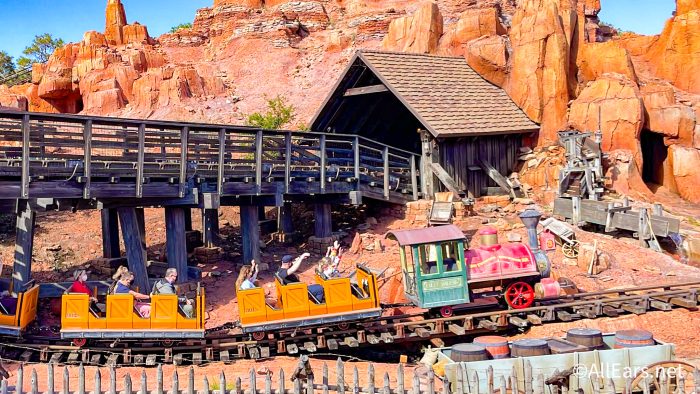 You'll find Disneyland's Big Thunder Mountain Railroad in Frontierland, too. Interestingly enough, Disney World's ride was built first, but Disneyland's was the first to open. This version is also the ONLY version of the ride that has an outdoor station. The mining town is called Rainbow Ridge, and the structures are reminiscent of Bryce Canyon in Utah. An earthquake was what befell the mining town here.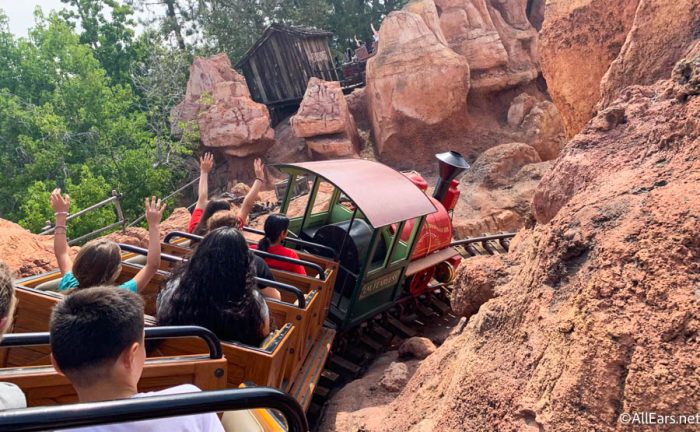 Tokyo Disneyland
In Tokyo Disneyland. you'll find Big Thunder Mountain in the aptly-named Westernland. This one is very similar to the ride in Disney World, but there are a few small differences. The town here is Tumbleweed and the disaster that devastated it was a tsunami.
Disneyland Paris
Head on over to Frontierland in Disneyland Paris to find that version of Big Thunder Mountain Railroad. Although this one is based on the Disney World version of the ride, it's unique in that it's on an island in the middle of the Rivers of the Far  West. Guests board the train from a station on the mainland, though. The mining town here is Thunder Mesa, and like Disneyland in California, it was devastated by an earthquake.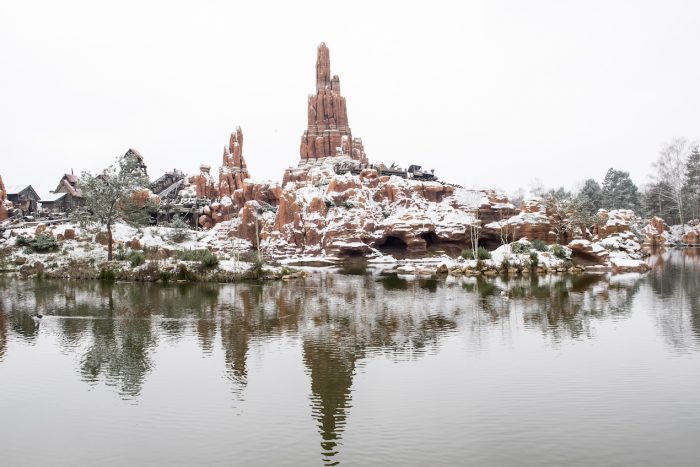 Each version of the ride will still have some minor differences, so if you're a fan and can manage it, be sure to visit all FOUR Disney parks to ride each Big Thunder Mountain Railroad for yourself!
Which versions of Big Thunder Mountain Railroad have you been on? Which is your favorite? Let us know in the comments!