On February 7th, 2023, United States President Joe Biden gave his State of the Union address. If you're wondering how that might impact your future travel plans or even how it relates to Disney, allow us to explain.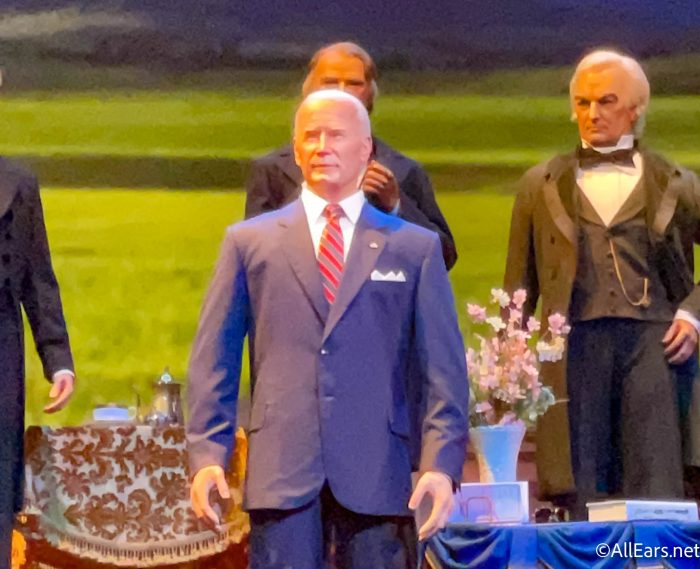 During the speech, Biden touched on a number of issues that could be key to travelers and even to the Walt Disney Company in the future. From taxes to hidden hotel fees and airline charges, there's a LOT to unpack. So let's see what Biden had to say and why Disney fans should be paying attention.
The quotes below were obtained thanks to a transcript of the State of the Union address shared by The New York Times. Let's take a look at the biggest parts of the speech.
"Junk Fees" at Hotels
President Biden spent a bit of his speech time discussing what he called "junk fees." He defined these as "hidden surcharges too many companies use to make you pay more."
So how can these changes to junk fees impact you? Well, when it comes to hotels these could change the prices you see when booking.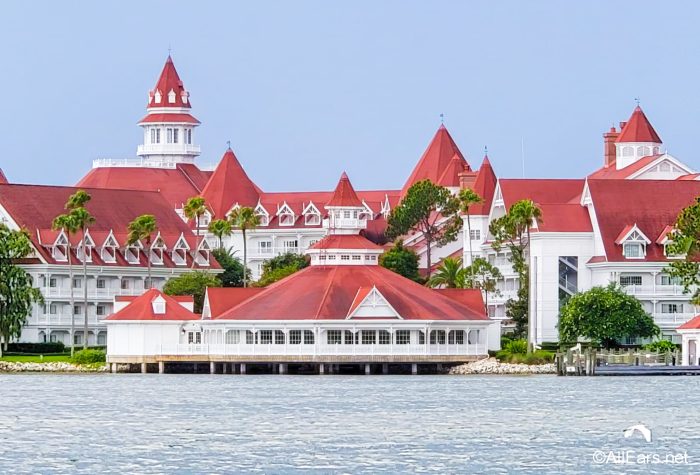 Biden shared that they've written up the Junk Fee Prevention Act to address some of these things.
He said they are working to "ban surprise resort fees that hotels charge on your bill. Those fees can cost you up to $90 a night at hotels that aren't even resorts." So if you've ever looked at a hotel bill at the end of your stay and been stunned by some of the extra fees tacked on there, that could all be coming to an end.
Interestingly, in Disney World, some hotel fees have recently been eliminated altogether. For example, overnight self-parking for hotel guests is now FREE once again. So that's a fee you don't even have to think about anymore. It'll be interesting to see if Disney makes any other changes to hotel fees in the future, or if other hotels are required to make changes to their policies if any bills addressing junk fees are passed by Congress.
"Junk Fees" for Airlines
But the junk fees changes don't just stop at hotels. President Biden also shared that they're "making airlines show you the full ticket price upfront" and "[r]efund your money if your flight is canceled or delayed."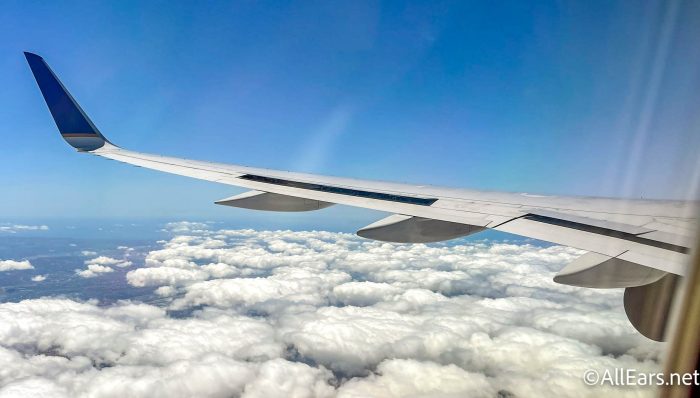 Biden shared that they're working to "prohibit airlines from charging $50 round trip for a family just to be able to sit together." He continued, "Baggage fees are bad enough. Airlines can't treat your child like a piece of baggage."
This is actually something we reported on a bit earlier in February of 2023. Two bills have been introduced in Congress that would address airline rules. One — the Forbidding Airlines from Imposing Ridiculous (FAIR) Fees Act — would prohibit airlines from charging unreasonable fees and would direct the Department of Transportation to review other fees from airlines and "ensure that children can sit with their family on flights at no additional charge."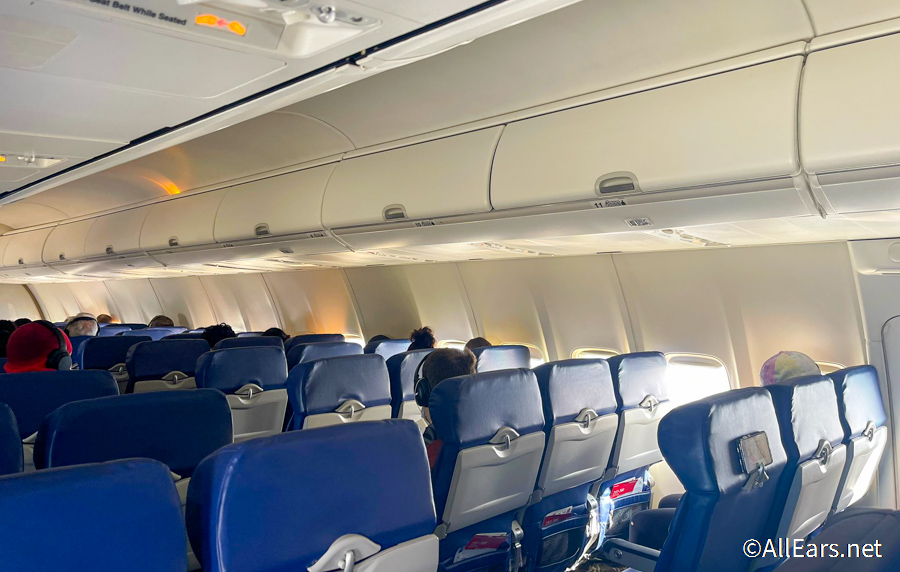 The other is called The Airline Passengers' Bill of Rights. This would "ensure that airlines provide passengers with fair compensation, refunds, and recourse in the event of airline-caused flight delays and cancellations."
During the State of the Union address, Biden shared, "junk fees may not matter to the very wealthy, but they matter to most other folks in homes like the one I grew up in, like many of you did. They add up to hundreds of dollars a month. They make it harder for you to pay your bills or afford that family trip."
And More "Junk Fee" Changes
Biden also shared that they can "stop service fees on tickets to concerts and sporting events and make companies disclose all the fees upfront." 
As Biden put it, "Americans are tired of being…played for suckers."He encouraged Congress to pass the Junk Fee Prevention Act "so companies stop ripping us off." He noted, "For too long, workers have been getting stiffed, but not anymore."
COVID-19, Inflation, China, and More
Beyond "junk fee" changes, Biden commented on a number of other things we wanted to highlight here.
When it comes to COVID-19, Biden said that COVID shut down businesses and schools, but "today, Covid no longer controls our lives." He further noted that COVID-19 deaths are "down by 90 percent," and that they'll soon "end the public health emergency." But it's not as though COVID-19 is entirely over. Biden did warn that we "still need to monitor dozens of variants and support new vaccines and treatments." So it'll be interesting to see how that develops over the coming months.
We've certainly seen Disney take steps that indicate just how much the COVID-19 situation has changed. Back in September of 2022, COVID-19 warnings were removed from many Disney websites. Many character meet-and-greets have also returned, more are set to reopen soon, and, in perhaps the most telling sign, Disney has announced that housekeeping will be back to "normal" at the hotels by the end of the month. Still, some things remain "different" or closed in the parks, so we'll be interested to see whether those will ultimately return.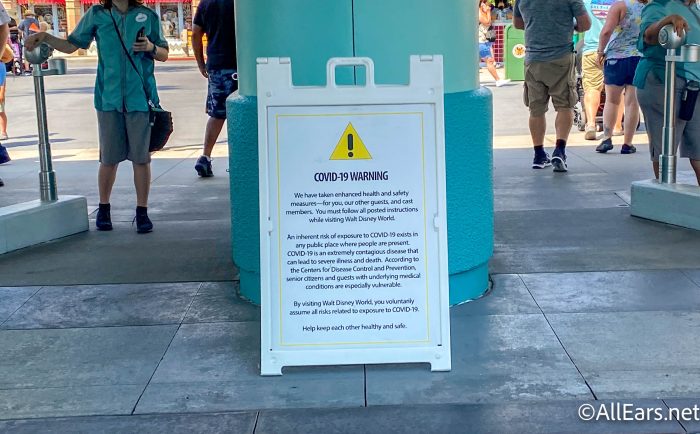 In terms of inflation, Biden also had some things to say. He noted that it is a global problem, but that "we're better positioned than any country on earth right now." He said that inflation is coming down in the U.S. and "gas prices are down $1.50 from their peak," but shared that "we have more to do." According to Biden, "[f]ood inflation is coming down, not fast enough but coming down." 
Inflation is something we've seen the Walt Disney Company address during certain earnings calls. And with an earnings call scheduled for today (February 8th), more updates could be on the way.
In 2021, Disney's Chief Financial Officer Christine McCarthy, while discussing inflation, said "There are lots of things that are worth talking about. We can adjust suppliers. We can substitute products. We can cut portion size which is probably good for some people's waistlines. We can look at pricing where necessary. We aren't going to go just straight across and increase prices."
We have seen a number of prices go up when it comes to snacks and more throughout Walt Disney World. But how could continuing food inflation that is not coming down "fast enough" impact the Walt Disney Company and the prices you'll pay for things in the parks? We'll have to wait and see.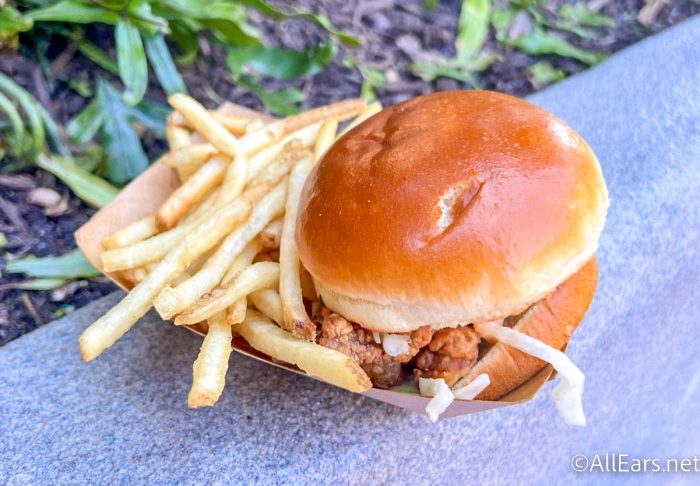 In terms of taxes, Biden shared that "we'll not raise taxes on anyone making under 400 grand. But we'll pay for it the way we talked about, by making sure that the wealthy and big corporations pay their fair share." How changes to that effect could impact the Walt Disney Company's future tax liabilities remains to be seen, but it's something to watch for.
Biden also urged Congress to "guarantee all workers have a living wage." He shared, "Let's make sure working parents can afford to raise a family with sick days, paid family medical leave, affordable child care. That's going to enable millions more people to go and stay at work."
This is interesting given Disney's recent battles with unions representing Cast Members in Disney World. Cast Members recently rejected Disney's contract offer. The unions had argued that the raises Disney had proposed would not take effect for enough Cast Members soon enough. The unions have been pushing for an increase to a $18 per hour wage immediately. With Disney's latest offer rejected, the groups will likely be back at the drawing board with Disney soon to determine the next steps.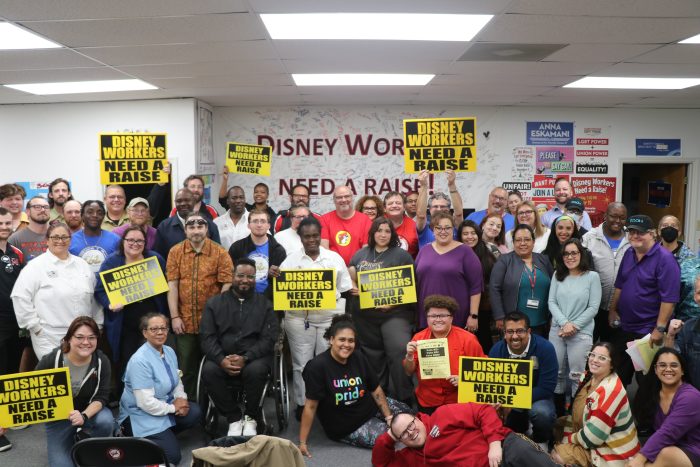 Biden also discussed affordable housing by saying "let's finish the job and get more families access to affordable, quality housing." Again, this is interesting since Disney announced not too long ago that it would be working on developing an affordable housing project in Orlando.
And finally, Biden also commented on the United States' relationship with China. This is interesting mainly because Disney has two theme parks in China — Hong Kong Disneyland and Shanghai Disneyland — so it, presumably, must maintain a decent relationship with the country within which it is operating those parks. And the United States' relationship with China as a whole, if it turns sour, could complicate things.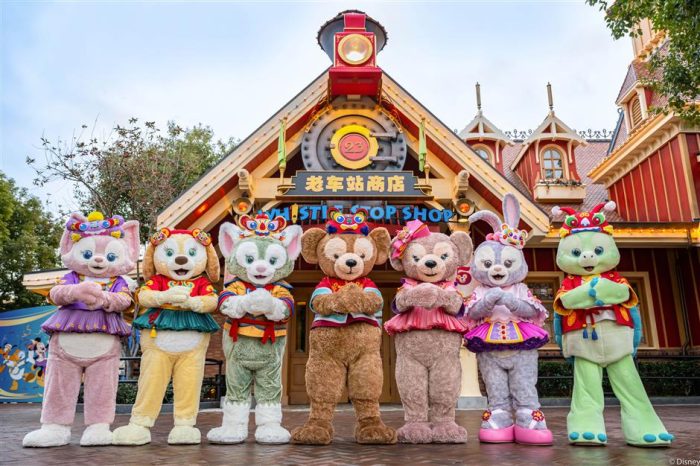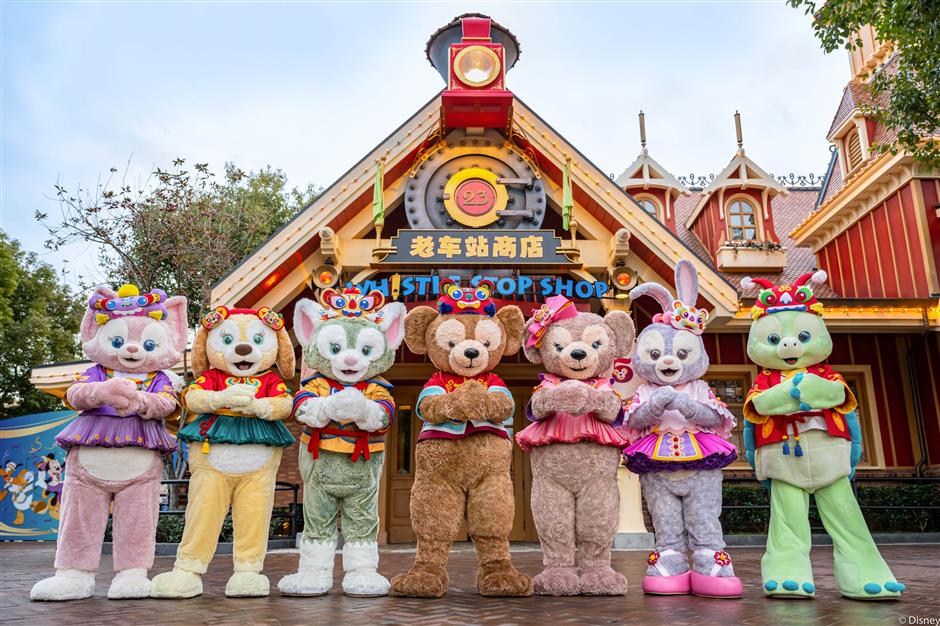 Biden shared, "Before I came to office, the story was about how the People's Republic of China was increasing its power and America was failing in the world. Not anymore."
He went on to note that he has made it clear in his "personal conversations, which have been many, with President Xi that we seek competition, not conflict." But, he warned, "As we made clear last week, if China threatens our sovereignty, we will act to protect our country."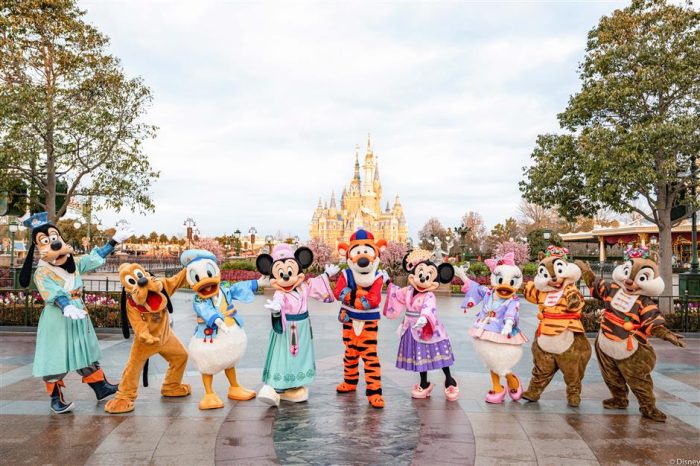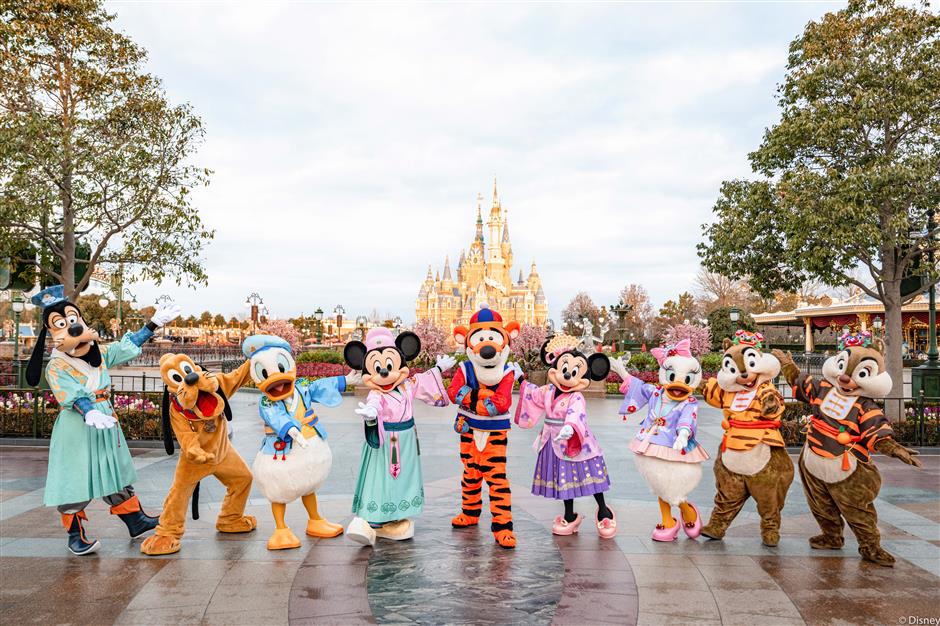 Again, remember that most of what Biden spoke about is only in reference to bills that have been proposed or are in the works. So we could have a long way to go before things like "junk fees" at hotels and on airlines are truly addressed. But it is interesting to see just how his words and the ideas of Congress could impact your vacations or otherwise relate to the Disney Company.
We'll keep an eye out for more news, so be sure to check back with us for the latest updates.
Join the AllEars.net Newsletter to stay on top of ALL the breaking Disney News! You'll also get access to AllEars tips, reviews, trivia, and MORE! Click here to Subscribe!

What are your thoughts on this State of the Union speech and how certain things could impact Disney? Tell us in the comments.