Disney World is FULL of secrets.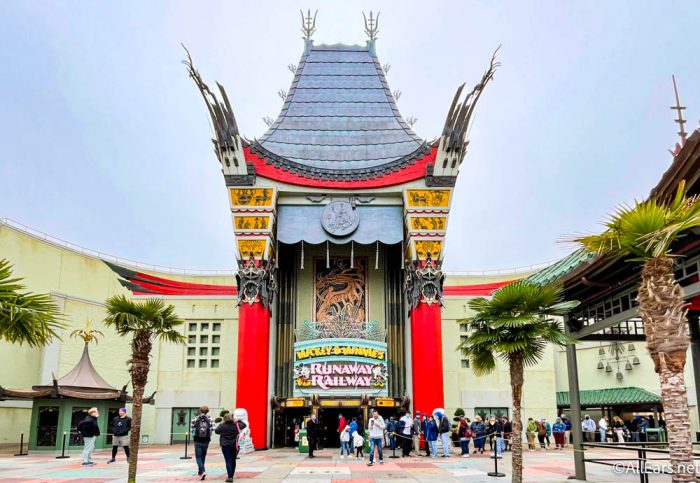 Famously, Walt Disney loved putting on a show and making his parks as immersive as possible. Sometimes it's hard to catch all of the little details that Disney adds to the parks, especially if you're rushing to your next Lightning Lane. One of the places that has the most Disney secrets is Galaxy's Edge in Hollywood Studios so come with me – a former Disney Cast Member- to check them out.
Over in Hollywood Studios, you can find Star Wars: Galaxy's Edge. This land opened in 2019 at both Disneyland and Disney World, and we have been finding little details scattered through the land ever since. In 2019, I was lucky enough to serve on the opening team at Galaxy's Edge, so I truly know all of the secrets.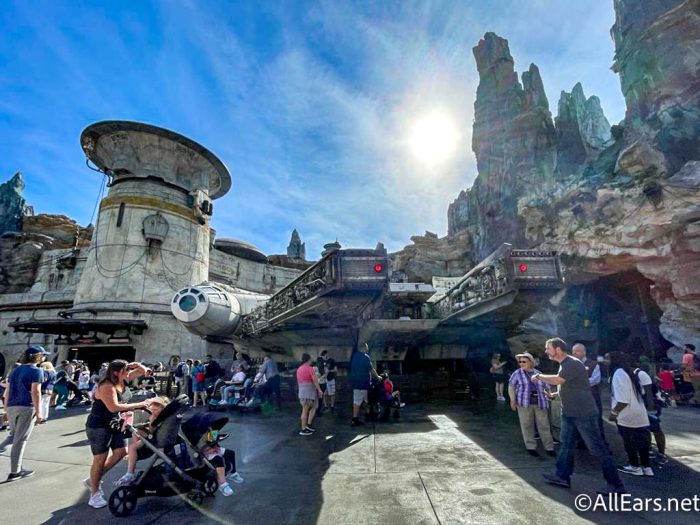 For those who might not know, you're on the planet Batuu that's been long forgotten by other people in the galaxy. Batuu's largest village is called Black Spire Outpost which used to be a busy hyperspace route but is now used by adventurers traveling through the outer rim.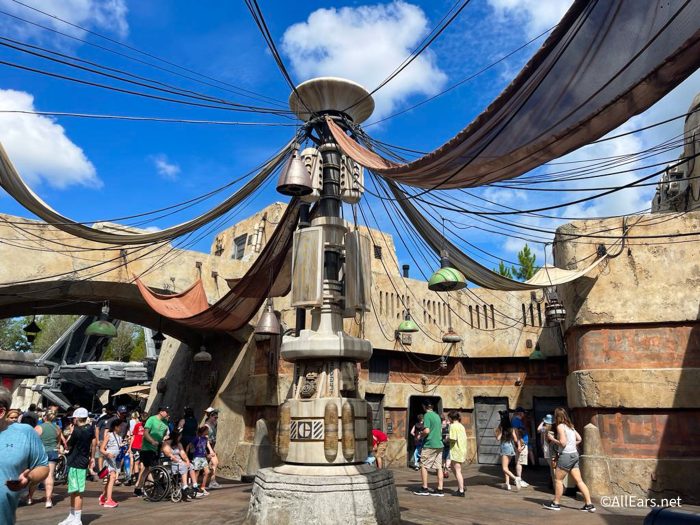 For Star Wars fans who might be curious, this land's time period takes place after The Last Jedi and before The Rise of Skywalker (although sometimes you can spot Boba Fett in Disneyland.)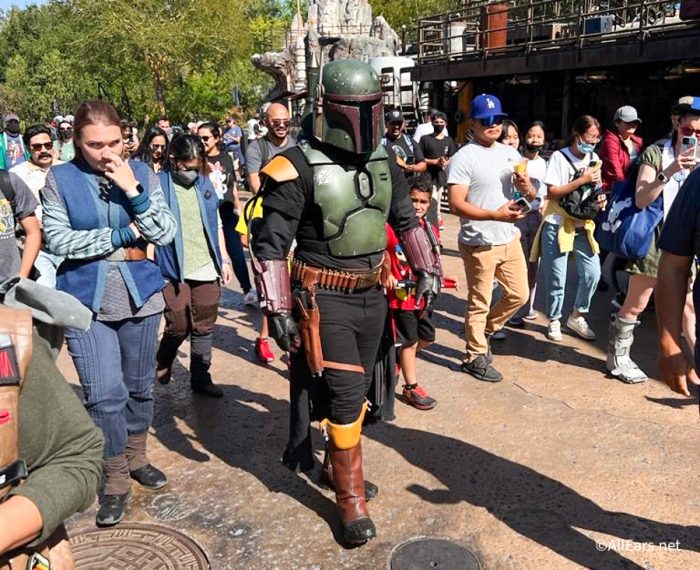 While working on the backstory of this land, Imagineers created the character Oga Garra. Oga Garra is the owner of the outpost and the cantina. She is the crime boss on the planet, and everyone who works on the planet works in debt to her. While she is never seen on the planet, you can sometimes hear her yelling at her workers in the cantina. (There's even a rumor she shot her Wookiee boyfriend who was cheating on her!)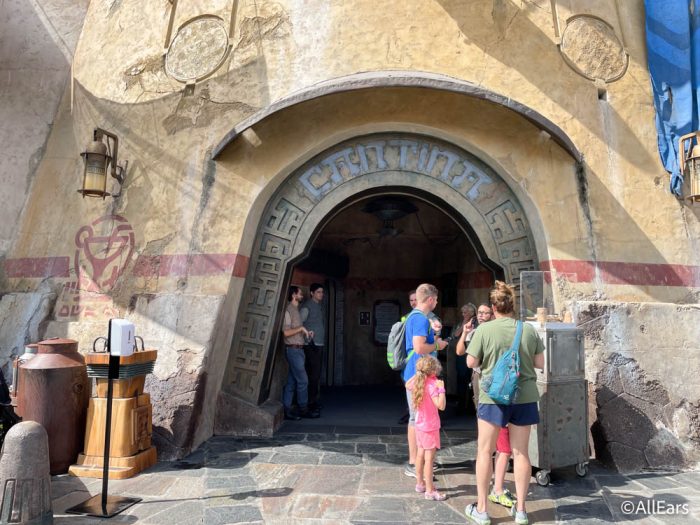 Inside Oga's Cantina, guests can find DJ R3X. He's a former starspeeder 3000 pilot droid from the original Star Tours ride! The story goes that he reinvented himself as a DJ and he plays songs in "Huttese" which is the language that Jabba the Hut speaks.
Oga wasn't the only character created for Batuu, though. Guests can also find Zabaka the Toydarian. Zabaka is a toydarian, which is a flying alien species that fans can find in Star Wars Episode I: The Phantom Menace.  Zabaka makes toys based on rumors and tales she hears throughout the outpost. If you look left next to Zabaka's window, you'll even see Obi-Wan and Darth Vader fighting in toy form because Zabaka heard the rumor of their great fight.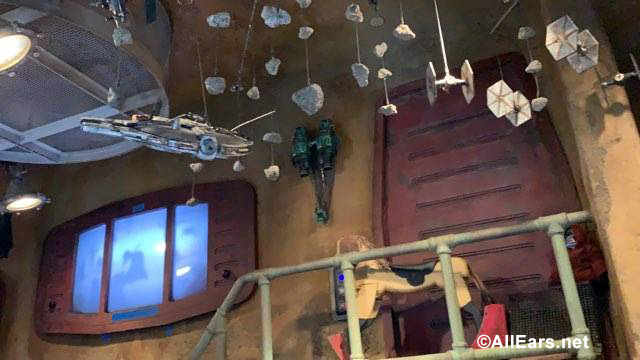 After checking out the Toydarian Toymaker, guests will want to go into Dok Ondar's Den of Antiquities. First, you'll see several golden lights hanging above you when you walk in — if you look hard enough, you might even spot a hidden mickey. Also, above guests' heads is a golden statue of Jar Jar Binks. On the staircase near the golden Jar Jar, guests can also catch a glimpse of the training helmets that the Jedi Younglings wear in Episode III.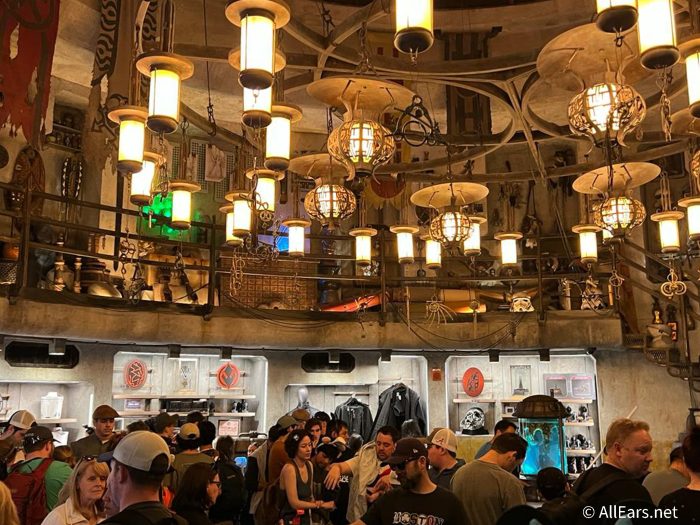 Right outside of Dok Ondar's, you'll also find Docking Bay 7. Docking Bay 7 is a multipurpose transport shuttle where guests can find Chef Strono "Cookie" Tuggs. The chef's travels across the galaxy have allowed him to gather lots of exotic ingredients and different dishes. If you're curious about what Chef Cookie looks like, he's actually in Star Wars: The Force Awakens!
Finally, there's one other secret I'll share here about "space food". Over at Kat Saka's Kettle, guests need to make sure they eat the Outpost Popcorn Mix flavors together. The spicy and sweet flavors are meant to be eaten together, but that isn't common knowledge.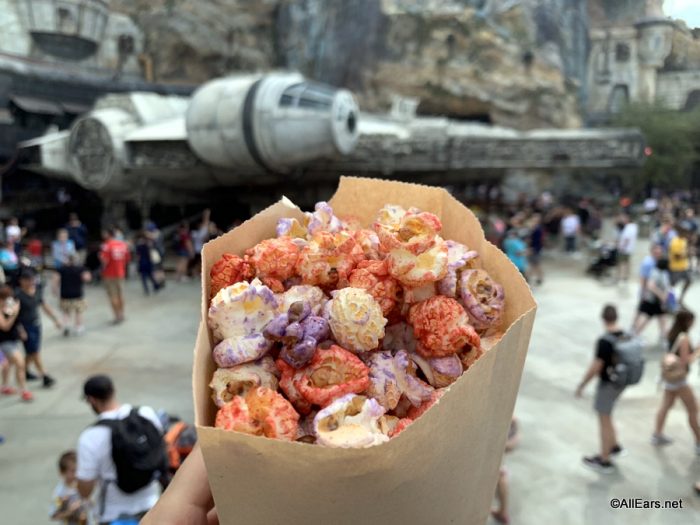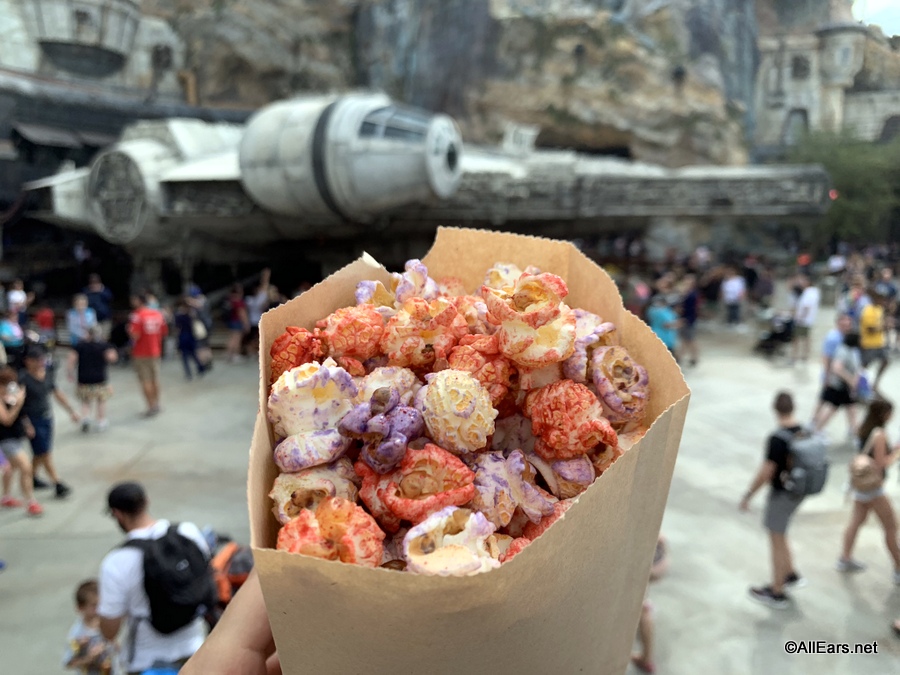 While I've just spilled some of my favorite secrets here, you'll have to watch my Former Cast Member Reveals EVERY Secret In Disney World's Star Wars Land to get even more Star Wars secrets. Remember to keep following AllEars for more Disney secrets and tips!
Which secret is your favorite? Tell us in the comments!