While Walt Disney World is best known for it's four theme parks, any guest who has ever vacationed there knows there's way more to the property than the Magic Kingdom and its cohorts, including near 30 resort hotels, a shopping and dining district, and – our focus today – world class water parks: Typhoon Lagoon and Blizzard Beach.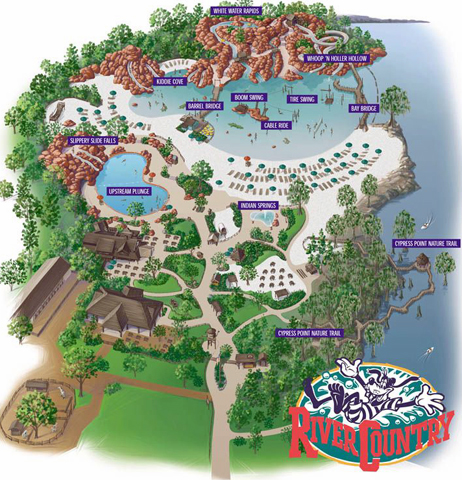 So how and when did water parks come to Walt Disney World, why did one of them close under mysterious circumstances, and what does the future hold for the remaining two? Let's find out…
Disney World's water park history begins on June 20th, 1976 when the company's first water park River Country opened on the shores of Bay Lake near the Fort Wilderness campground. As we explained back in 2020, the park was based on an old "swimmin' hole" right out of the stories of Tom Sawyer and contained "numerous water-based attractions that would become industry standard at water parks in future decades. These included large water slides, an inner-tube river, a sand-bottom lake, and a play area featuring tire swings and bridges."
River Country was a huge hit, to put it mildly. For Disney, the park served its purpose of keeping guests on property and became an integral part of a Walt Disney World vacation for millions of. Beyond the Disney World boundary, the success of the park played a major role in the proliferation of water parks around the United States in the 1970s and 80s, with many having derivatives of Disney's attractions (though not their intricate theming). However, this explosion in water park growth would eventually play a role in River Country's demise.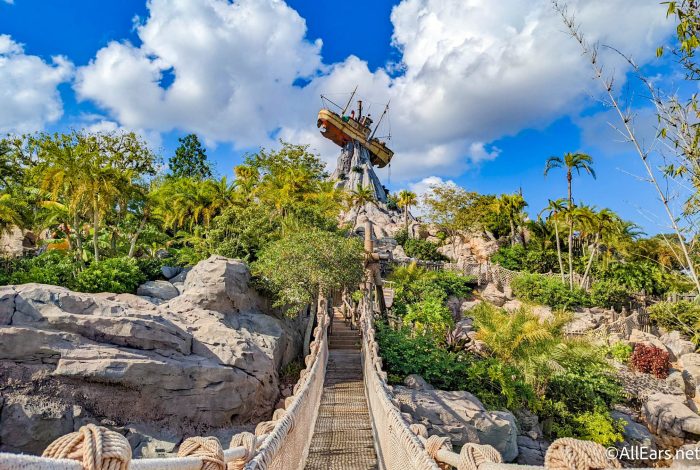 By 1989, the Walt Disney Company had run into two major, somewhat interconnected issues with their first water park. The first was that, as Walt Disney World continued to grow thanks to a spate of hotel building spurred by the then-new leadership team of Michael Eisner and Frank Wells, River Country was proving to be too small (with no room to expand) to accommodate the number of guests Disney was bringing in. In addition, many of the country's other water parks had begun to build hyper-thrill attractions that River Country's original "swimmin' hole" slides simply couldn't match? Disney's solution to these two concurrent issues: Typhoon Lagoon.
Opening on June 1st, 1989 as part of a massive spring of expansion at Walt Disney World – the Disney-MGM Studios theme park and Pleasure Island nightclub complex had both opened a month earlier – Typhoon Lagoon was everything that River Country wasn't. The park, themed after a "tropical paradise" that had been laid waste by a massive typhoon complete with a shrimp boat marooned on top of a mountain, was full of thrilling modern water slides and attractions including slides of all types, a massive wave pool, and a shark reef where guests could snorkel. Like its companions in MGM Studios and Pleasure Island, Typhoon Lagoon was a massive success upon its opening, and ushered in a new era of Walt Disney World vacations in the 1990s.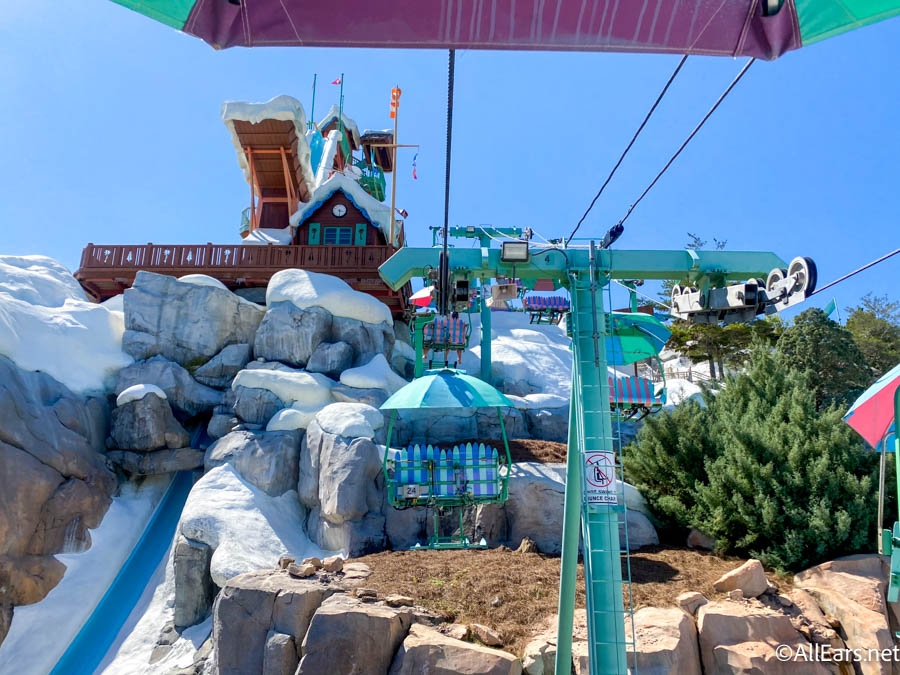 River Country and Typhoon Lagoon were joined by a third Disney water park on April 5th, 1995 when Blizzard Beach. The park has one of the wilder backstories Walt Disney Imagineering has ever come up with. According to "legend", on "January 11th, 1977, in the area led to the development of Florida's first ski resort. Ski lifts were put up, toboggan runs were laid down and an entire resort area blossomed around the mountain of snow. Naturally, because of the normal temperatures in Florida, the snow dissipated very quickly, and the snow rapidly turned into slush. This left behind a collection of waterlogged yet snowless ski jumps and chair lifts. The operators were preparing to cut their losses and walk away. However, they were interrupted by a loud yell coming from the summit of the mountain of melting snow and looked up to see a blue alligator sliding down the mountain at top speed. Ice Gator, the mascot, then landed in a pool of melted snow at the base of the mountain with a thunderous splash."
Yes, really.
Wild backstory aside, Blizzard Bech was an innovative park for its time. The majority of the park's attractions are broken down into several "slopes" built into the massive Mount Gushmore complex. Headlining attractions included Teamboat Springs, Slush Gusher, Downhill Double Dipper, and the star: Summit Plummet, which at the time of the park's opening was the tallest free-fall slide in the world. Like Typhoon Lagoon before it, Blizzard Beach and its heavily-themed ski lodge environment of fake snow was a massive success upon opening and ushered in a "golden age" of three water parks open simultaneously at Walt Disney World. However, the good times wouldn't last.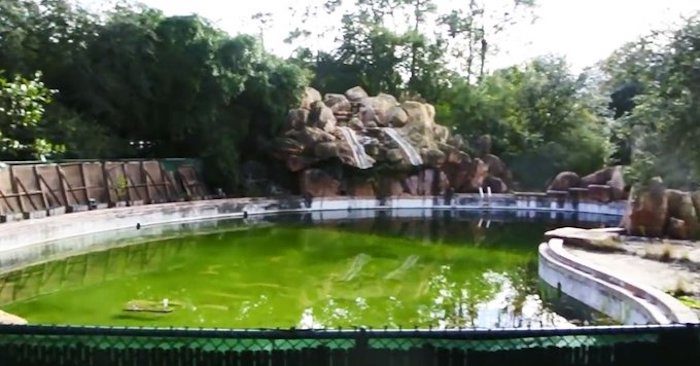 From the 1976 opening of River Country through the openings of Typhoon Lagoon and Blizzard Beach, Disney's water parks always closed for refurbishments during the winter season – yes, even Florida has winters too cold for water parks – so it wasn't odd when the parks closed early that November. However, the following year only Typhoon Lagoon and Blizzard Beach reopened, while River Country remained closed. Initially, Disney announced the park would be closed temporarily, before confirming in 2004 that River Country would never reopen.
As we explained in 2020, the reasons for the park's closure were nuanced:
"There have been many theories bandied about online as to why River Country closed. One of the primary theories revolves around the idea that the closure was due to a brain-eating amoeba that was present in the park's water. This rumor likely grew out of the death of of an 11-year-old boy who did in fact contract a fatal case of amoebic meningoencephalitis from the park's water. However, that incident occurred in 1980, 21 years before the park closed. There were also two tragic drowning deaths at the park during the 80s, neither of which had anything to do with the park's closing. Rather, the biggest reason for River Country's closure is that the park simply couldn't sustain demand next to its much larger siblings, especially in the midst of the massive travel slowdown following the attacks of 9/11."
While River Country literally rotted away during the 2000 and 2010s – the park wouldn't actually be torn down until 2016 – Disney took wildly different approaches to their remaining two water parks over that period. Typhoon Lagoon saw the closure of its shark reef, but the park also revived two technologically advanced attractions: The revolutionary Crush 'n' Gusher water coaster and the heavily S.E.A.-themed Miss Adventure Falls family raft ride. On the other hand, Blizzard Beach has barely changed at all, still looking alarmingly similar to its 1995 opening.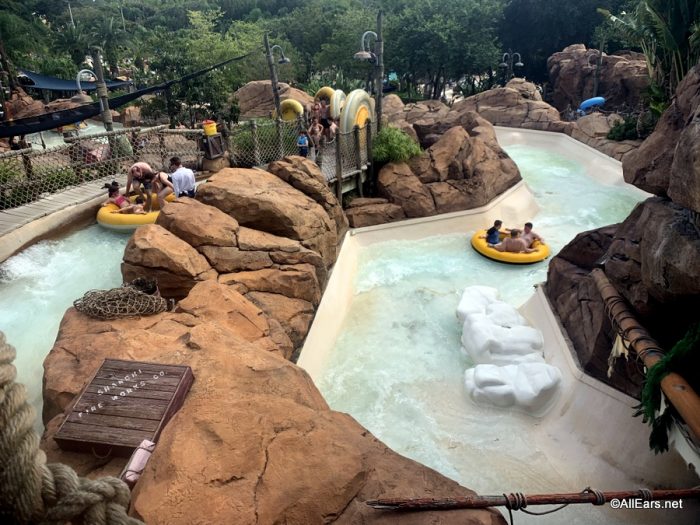 When the Covid-19 pandemic first swept through the United States in March of 2020 the two water parks were closed just like the rest of the resort. However, both water parks remained closed even after the rest of Walt Disney World reopened in July of 2020. Blizzard Beach eventually reopened on March 7th, 2021 and served as Walt Disney World's lone water park for nearly a year as no announcements were made about Typhoon Lagoon. In fact, some Disney fans began to fear that the park would meet the same fate as River Country. However, said fears proved to be unfounded, as the park did finally reopen in January 2022.
Following their post-Covid reopening, the future looks bright for Disney World's two remaining water parks. Typhoon Lagoon is humming along in fine form with its technologically advanced rides, while Blizzard Beach has seen an infusion of Frozen-theming (the biggest change to the park in two decades) that hints at even bigger potential changes in the park's future.
Keep following along with AllEars for the latest updates from the parks and beyond!
What are your fondest memories of Walt Disney World's water park history? Do you miss River Country, or are you satisfied with Typhoon Lagoon and Blizzard Beach? Let us know in the comments below.