DISCLOSURE: This post may contain affiliate links, which means when you click a link and make a purchase, we receive a commission.
If you love Vans, shoes, or just cool collections from popular brands in general, it may be a dangerous time for your wallet!
Vans has released a new Disney World 50th Anniversary collection, and Adidas has a special Black Panther collection in celebration of the upcoming sequel. But if you're all about Stranger Things, then you've got to check out this Vans collection.
Some special patterns are available for Vans Customs shoes and the designs are themed to Stranger Things! With this collection, you can really customize your vans with the Stranger Things swatches available. All you need to do is pick the shoe you want, pick the colors and patterns, and then bring them home!
If you love camo, you can get the Customs Upside Down Camo shoes for $130.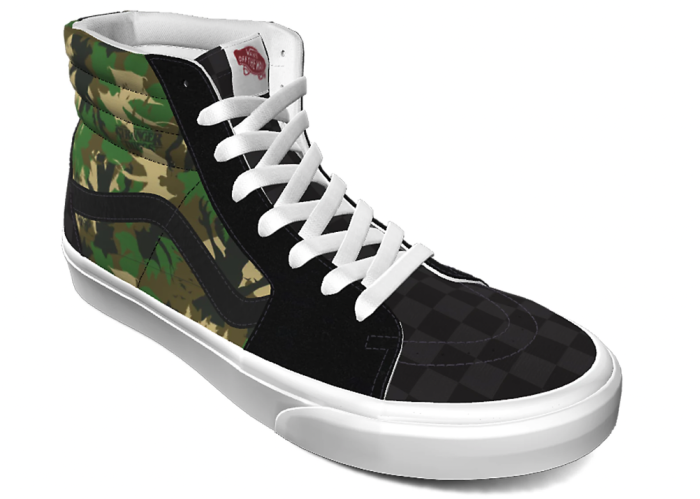 Once you pick your size, you can get to customizing. The system then takes you through a page where you can spin the shoe around and customize certain parts like the toe, heel, laces, and more.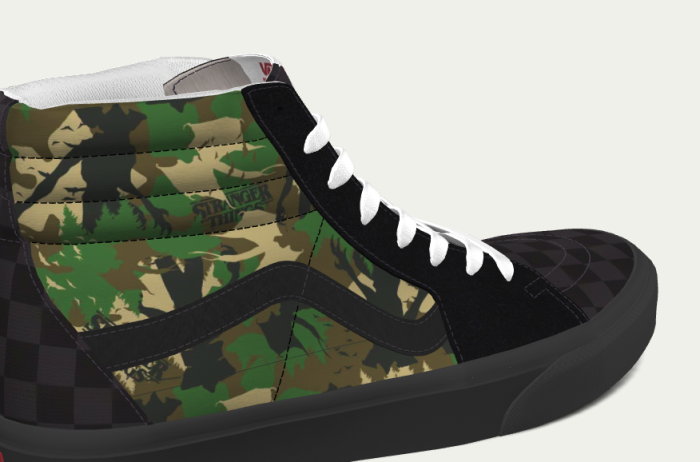 So if you've got a particular color that is your favorite, you can incorporate it into the shoe (if that color is available) and still keep the Stranger Things feel!
You could even get the camo print in a slip-on shoe, which gives you a better look at the design.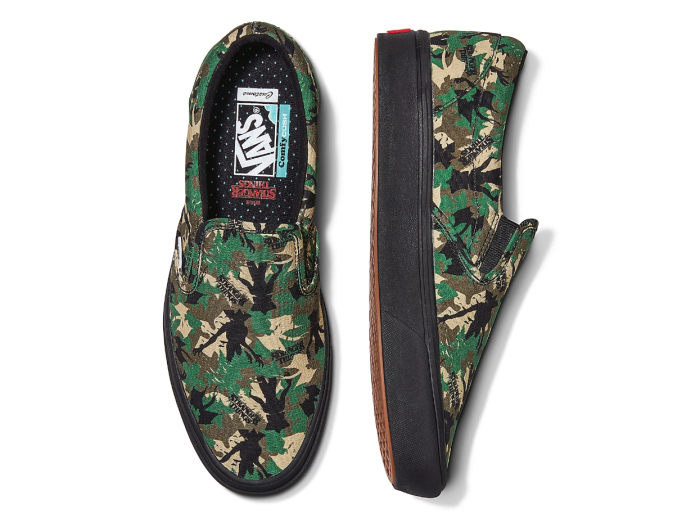 These are priced at $110 and again can be customized.
If you want a design on your shoe that features more of the beloved characters from the show, why not choose a shoe with the Character Checkerboard pattern? These are $120.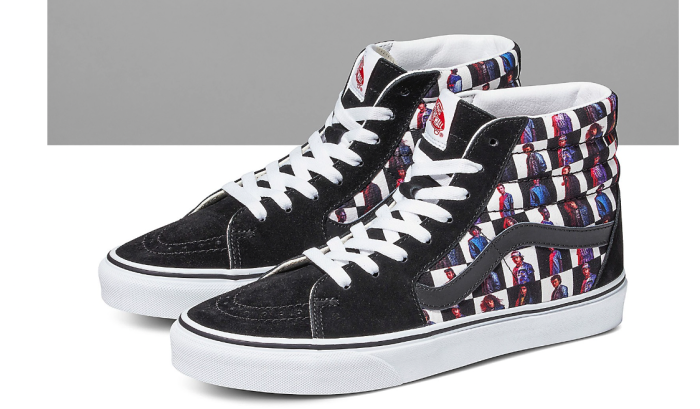 Again, they are part of the Customs offerings at Vans, so you'll be able to customize certain pieces of them to really make them your own!
Another one of the designs incorporates two prints — the checkerboard design on the back with a flames look on the front. In other words, you can really customize these to make them totally DECKED out in Stranger Things designs!
These are priced at $100.
You could combine a poster/artwork design with the character blocks…
…or go full Hellfire club, but customize the shoe to be exactly what you'd want.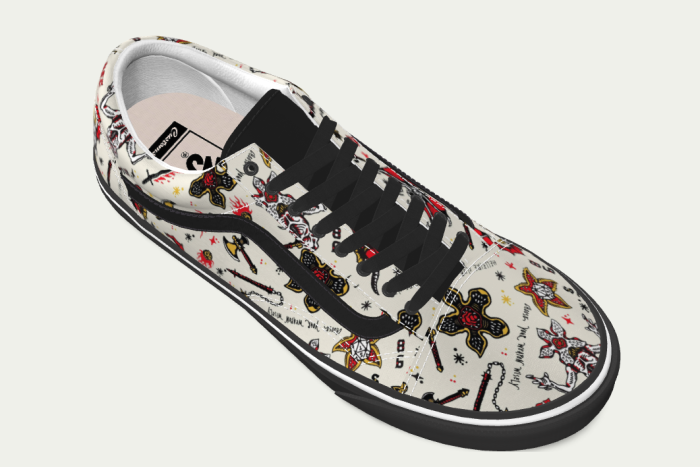 The choice is yours!
If you're a Stranger Things fan or are trying to pick a holiday gift for someone who is, you might want to pick these up now while they're available.
For more gift ideas, click here to see the awesome Stranger Things gift you can also grab online, or click here to find some epic Haunted Mansion stocking stuffers.
Stay tuned for more merchandise news!
Are you a Stranger Things fan? Tell us your favorite character in the comments below!