If you've ever visited Disney World, you've probably had to wait in line. In fact, it's pretty much one of the most consistent Disney World expectations you can have!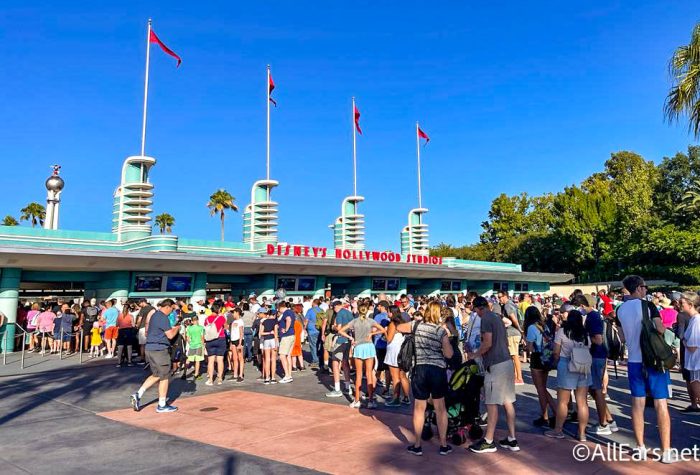 But before you even get to Disney World, it's not uncommon to find long lines — whether you're driving in stop-and-go traffic or standing in the security line at the airport. Well, there are ways to bypass standby lines in Disney World and there is also a way to skip those long security lines at the airport!
Most people who fly to Disney World end up at Orlando International Airport (MCO), which can be extremely busy since it has such close proximity to a variety of Orlando tourist destinations. In fact, it's been reported as the seventh busiest airport in the United States!
Lines to check your bags or get through security can get VERY long, although there are ways to smooth out the process, such as with the MCO Reserve Lane. But now it's getting easier for visitors to enroll in TSA PreCheck!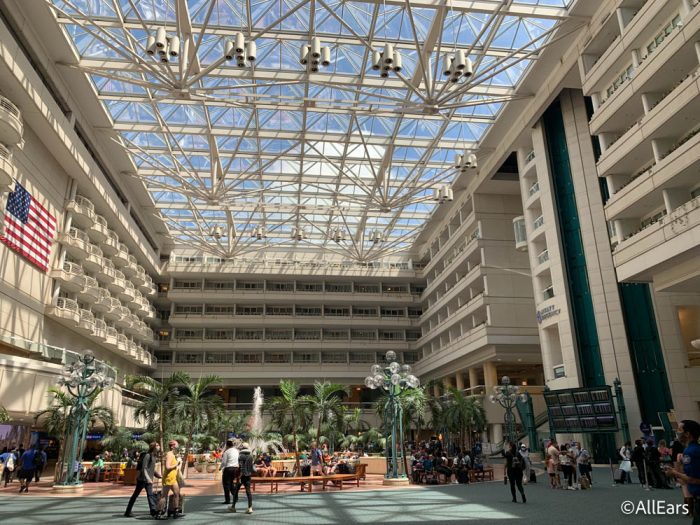 In case you're unfamiliar, TSA PreCheck is a program that allows travelers to go through a separate security line that, according to Orlando Airport, can have a wait time of five minutes or less. Previously, however, people were required to reserve appointments at authorized locations BEFORE getting approved, which could take some time.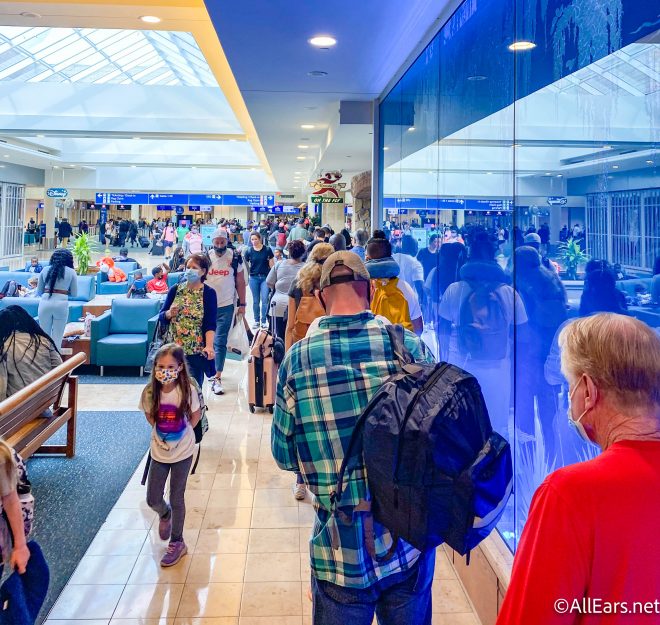 But we have good news! The Orlando International Airport is now launching a TSA PreCheck enrollment initiative right at the airport. Basically, travelers can opt to enroll in TSA PreCheck at the airport — no appointment required — and the entire process is expected to take five minutes or less.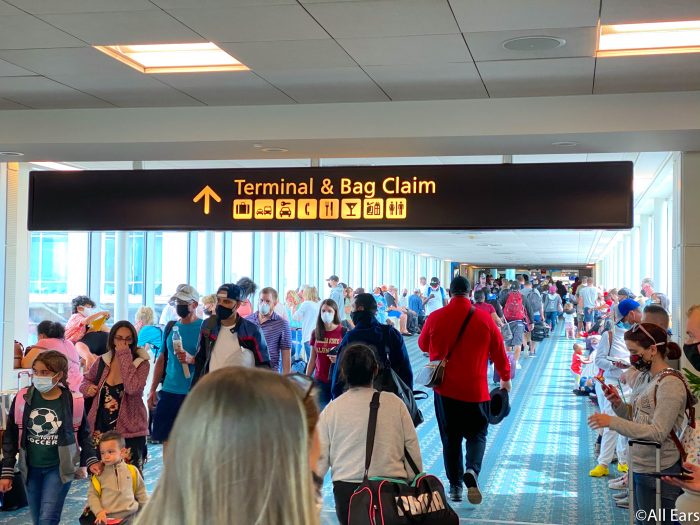 You can opt to enroll when flying out of Orlando International Airport by visiting the IDEMIA TSA PreCheck Enrollment Ambassadors in front of the security lines for gates 1-59. They will be operating on Monday through Friday from 5AM to 11AM. If you want to enroll when you arrive at the airport, you'd need to exit and re-enter the check-in area to get to the enrollment station.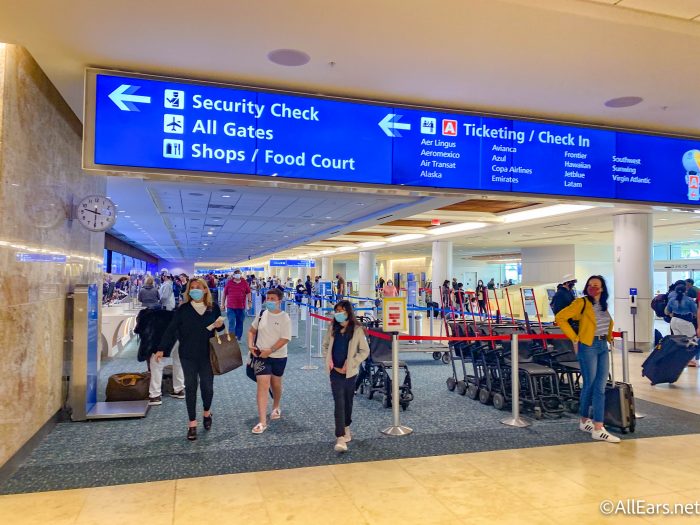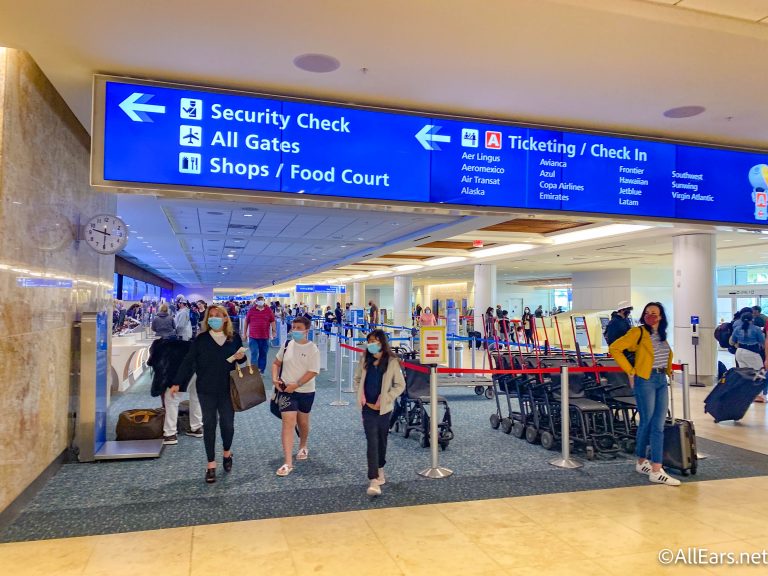 Note that you won't be authorized right away (it takes three to five days) but it does mean if approved you can use the TSA PreCheck line next time you fly, and for the next five years. On the day you apply, you can use the MCO Reserve Lane, which is a faster security line, albeit through regular TSA security screening.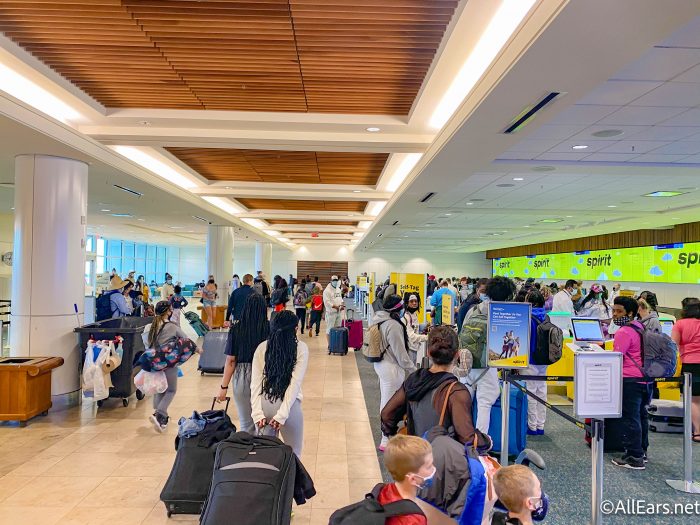 You will need to pay $85 to enroll in TSA PreCheck and you must have a valid ID and proof of citizenship (passport or birth certificate). You also have the option to apply for PreCheck online if you want to be approved before you travel.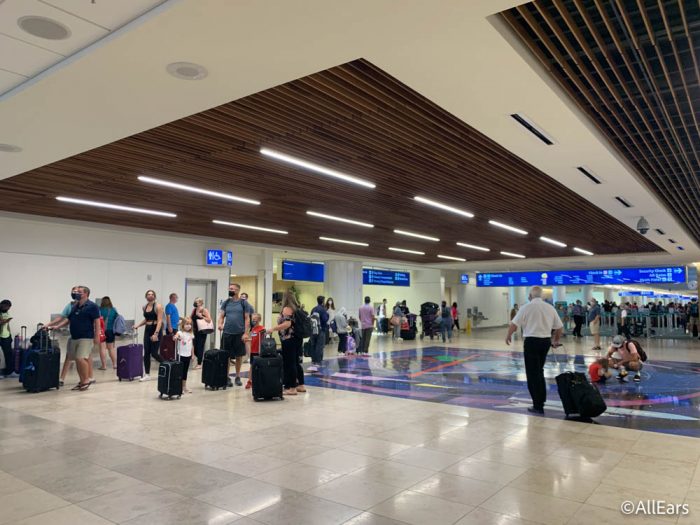 Orlando Aiport is not the only airport launching this enrollment option, so if you're flying out of Austin-Bergstrom International Airport, the Gulfport-Biloxi International Airport, or the Jackson-Medgar Wiley Evers International Airport, you might want to enroll during your departure!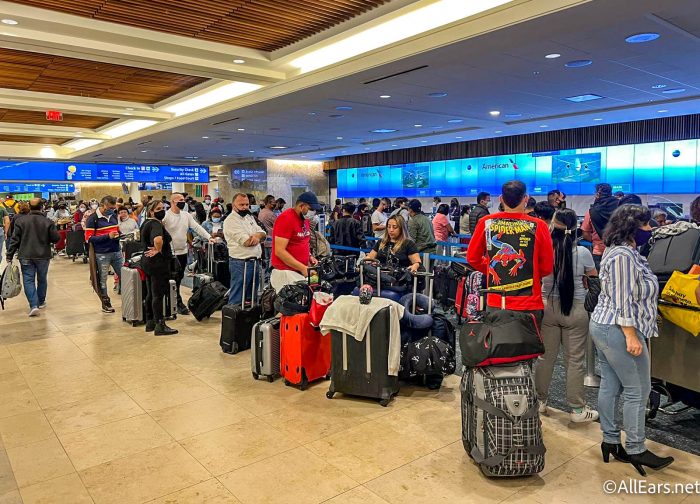 Orlando Airport is currently undergoing other changes too, including the addition of the new Terminal C, which will be serviced by 11 airlines and also offer 24 different food locations. Terminal C is scheduled to open on September 19th, 2022.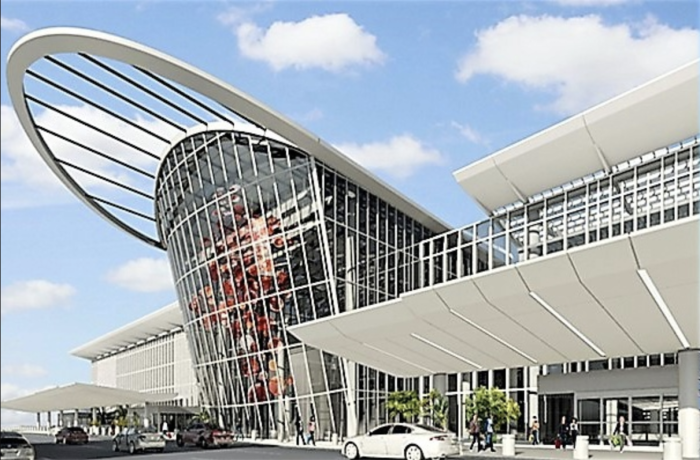 Keep following AllEars for more travel news — from Disney World and beyond!
Join the AllEars.net Newsletter to stay on top of ALL the breaking Disney News! You'll also get access to AllEars tips, reviews, trivia, and MORE! Click here to Subscribe!

Have you enrolled in TSA PreCheck? Tell us in the comments!