We've gotten a ton of Disney streaming news lately!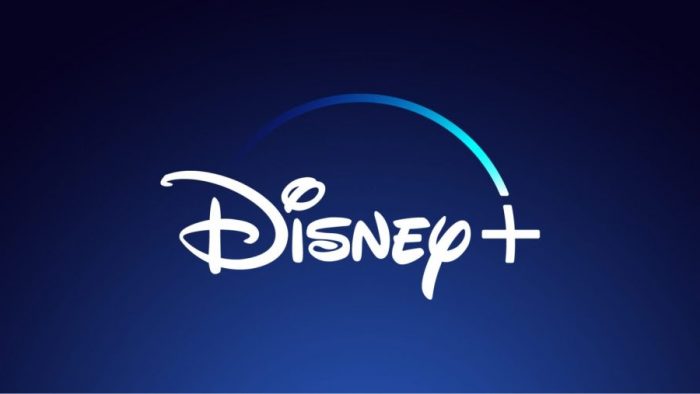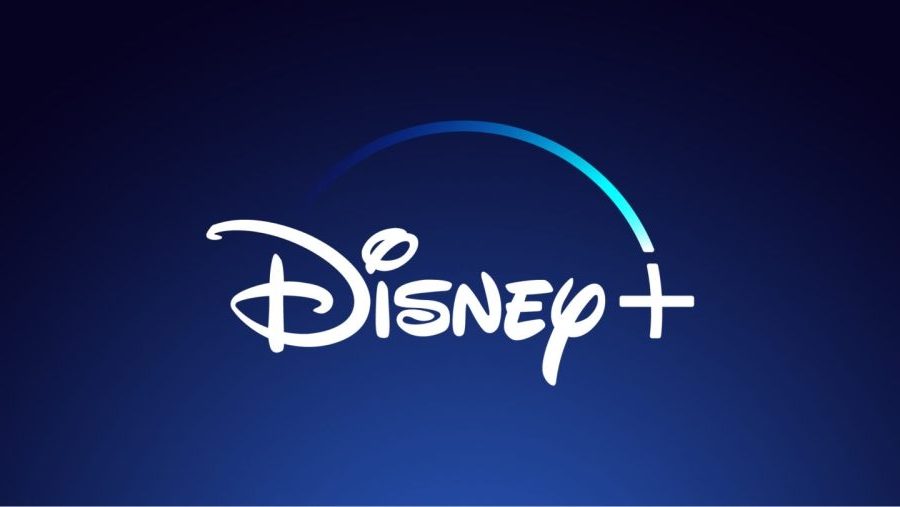 For example, Deadpool plus a few other R-rated movies are now streaming on Disney+, we've gotten more information about the National Treasure show that's in the works at Disney, and we now know when Lightyear will be available on Disney+, too! San Diego Comic-Con is happening now, and we're getting tons of new show announcements from the panels. Let's take a look at what's been announced so far!
'What If…?'
First up we've got the Marvel What If…? series that premiered on Disney+ last year. The series is about exploring alternate timelines and seeing what would happen if things went differently in the Marvel universe.
During a panel at Comic-Con, it was announced that the second season of the series will stream on Disney+ in 2023, and then after the audience was surprised with an episode from the second season, it was announced that the series has already been approved for a third season, as well. It looks like we still have a lot more alternate storylines to look forward to!
'I Am Groot'
We also got news about a new series of shorts that will be coming to Disney+ all about our favorite tree-being… Groot! The series is called I Am Groot and follows Baby Groot as he grows up.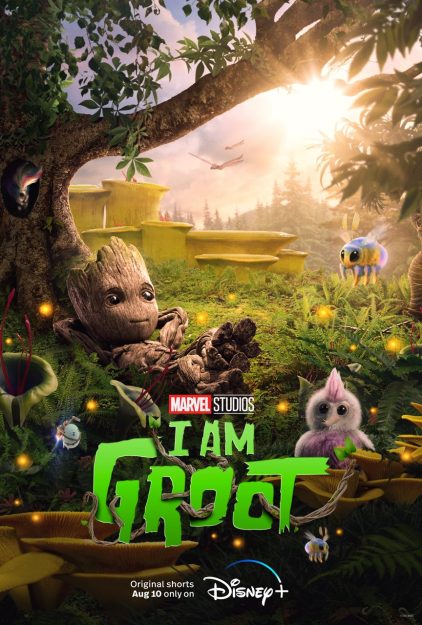 The series of shorts was originally announced on Disney+ Day and now we know it will premiere on August 10th and will consist of five original shorts. We even got a trailer for the series!
A hero of few words returns. 🌱#IAmGroot, a collection of five Original shorts, starts streaming August 10 on #DisneyPlus. pic.twitter.com/cha3zyKksM

— Disney+ (@disneyplus) July 22, 2022
Name something more adorable. We'll wait. If just one season isn't enough for you, take heart in the fact that they also announced a second season of these shorts will be coming soon.
'X-Men'
We got several new announcements from the panels today regarding the X-Men franchise. Firstly, X-Men: The Animated Series on Disney+ has been updated so that it is presented in original story order. We also got some news about a new X-Men series coming to Disney+ called X-Men '97.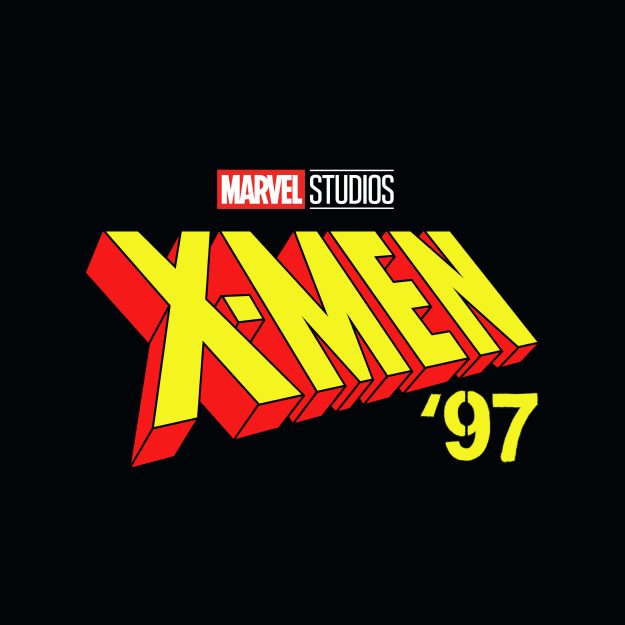 The first season of the show will premiere in Fall 2023, and is going to explore more storylines in timeline of the original show set in the 1990s. It's going to include characters like Professor X, Wolverine, Cyclops, Jean Grey, Jubilee, Rogue, Storm, Gambit, Magneto, and more. It was also announced that, even though the first season has not yet aired, X-Men '97 will be returning for a second season, too!
'Spider-Man: Freshman Year'
An animated show that follows Peter Parker on his way to becoming the superhero Spider-Man will debut on Disney+ in 2024. It is called Spider-Man: Freshman Year and it is aptly named because the show starts with Peter's first year in high school.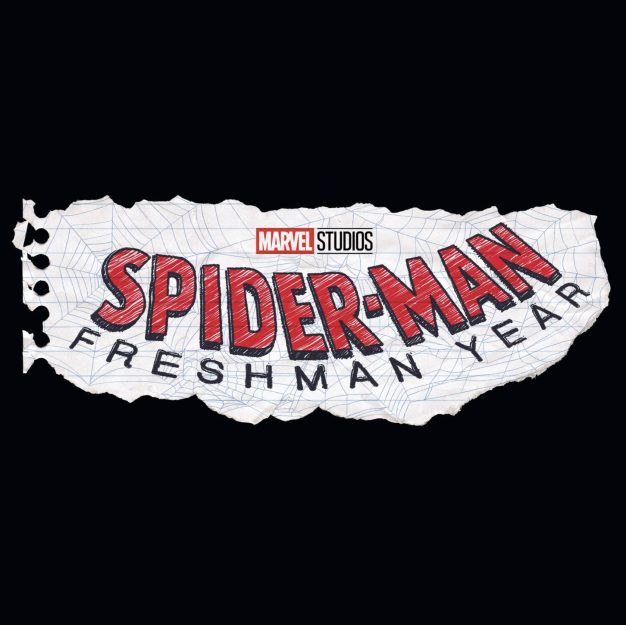 We're going to see Peter Parker and Spider-Man in a way we've never seen them before that calls back to the comic book roots of the character. To add to the excitement, it was also announced that Charlie Cox would be lending his voice to Daredevil in this series. And much like other shows announced today, we will be getting a second season of this one called Spider-Man: Sophomore Year.
'Marvel Zombies'
Marvel Zombies is another show that was announced during the animation panel. It is a spinoff of a season one episode of What If…? that (as we're sure you can guess) imagined what would happen if the Marvel Universe had zombies. It will include zombie versions of Captain America, Scarlet Witch, Hawkeye, Ghost, Abomination, Captain Marvel, and Okoye.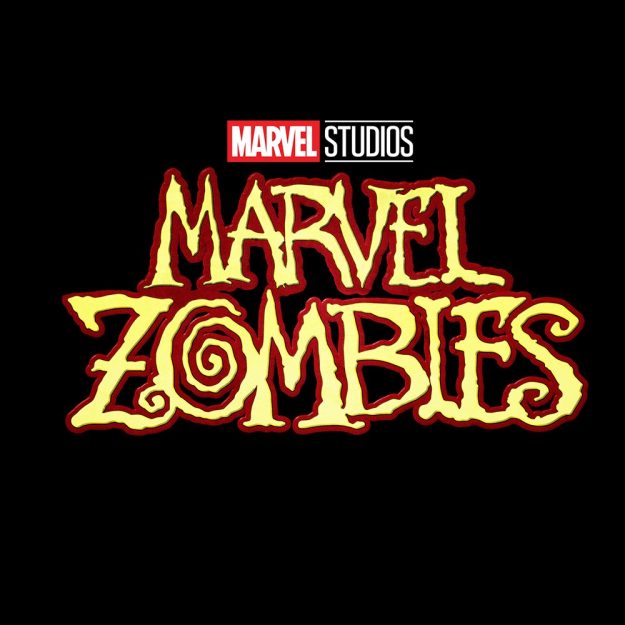 No premiere date was announced, but we get the news that the show will not shy away from the gore that is synonymous with zombie shows and movies.
'Moon Girl and Devil Dinosaur'
This new show will premiere in 2023 on Disney Channel and Disney+ and follows a 13-year-old genius named Lunella Lafayette and her pet T-Rex, Devil Dinosaur. You can get a first look at the show here:
The cast includes individuals like Alison Brie, Jennifer Hudson, and Daveed Diggs.
'National Treasure: Edge of History'
We got more updates about National Treasure: Edge of History, the new National Treasure show coming to Disney+ soon. Nicolas Cage will not make an appearance in the show though his presence will be felt, the panelists said. The series will be connected to the movie through "page 47" and in the series, fans can expect to be taken to the Alamo and Graceland.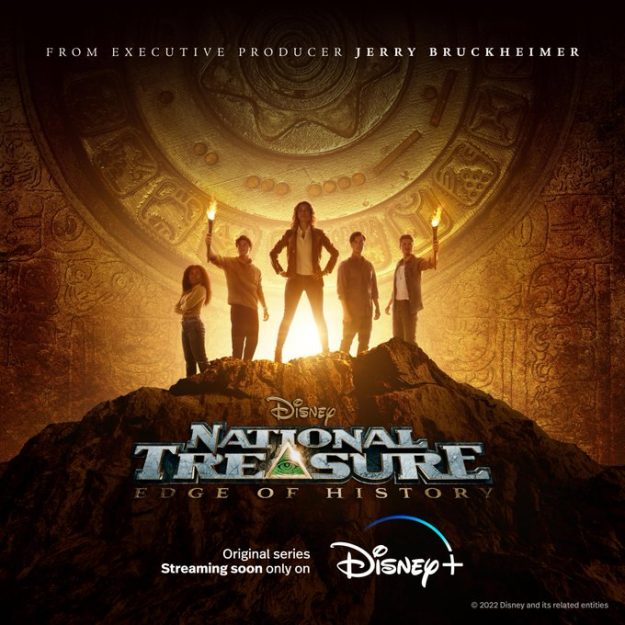 This show was also one of the ones that was originally announced on Disney+ Day and we've been getting more information since then. No release date has been announced for this show, but we'll be keeping an eye out to see when it is.
'The Ghost and Molly McGee'
Molly and Scratch will be returning to our screens in the second season of The Ghost and Molly Mcgee! The show follows Scratch (a grumpy ghost) and his polar opposite, Molly McGee. Take a look at the animatic they released at the panel:
Are you bready for some #TheGhostAndMollyMcGee goodness? 🥖 Check out the new #BrokenKaraoke animatic celebrating everyone's favorite carb! #WatchOnDisneyChannel pic.twitter.com/5Zso43Hfhg

— Disney TVA (@DisneyTVA) July 23, 2022
They also announced a new song and showed an exclusive clip from season 2 at the panel. There's a lot to look forward to this season!
'The Simpsons'
The Simpsons' 34th season is going to be filled with tons of big names and parodies.
At the panel, it was announced that Melissa McCarthy would join the cast as a "rival" for Grandpa's love (in a Step Brothers-type fashion). The season will also parody content like Ellen, and include a double dose of "Treehouse of Horror" episodes (parodying It, Death Note, and other surprise movies/shows). It was hinted that they'll be breaking "a rule" in these "Treehouse of Horror" episodes, so we're excited to see what that means.
Various Marvel Bombs
Of course, there were a ton of Marvel bombs dropped about Guardians of the Galaxy Vol. 3, Captain America: New World Order, Secret Invasion, Loki (season 2), Blade, Echo, Ironheart, Agatha: Coven of Chaos, SheHulk, Daredevil: Born Again, Thunderbolts, Fantastic Four, 2 Avengers movies, Black Panther: Wakanda Forever, and The Multiverse Saga. 
They announced where each film and series fit in the phases, and provided new looks and details for each one, so check out our longer post for all of the information!
And that's what's been announced at San Diego Comic-Con so far! We'll keep updating this post as we get more information, so make sure to keep checking back for the latest updates.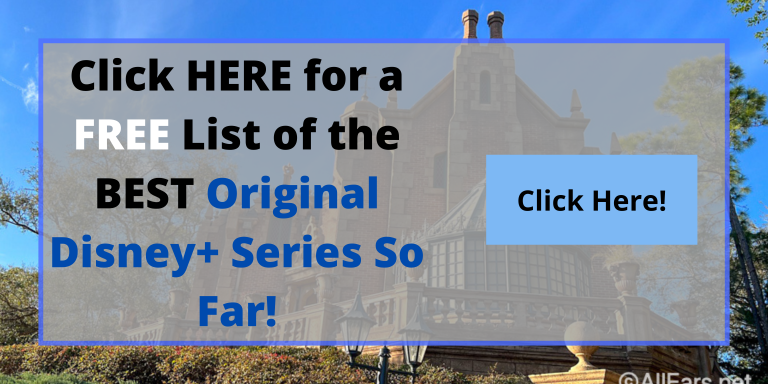 What show are you most excited for? Let us know in the comments!