DISCLOSURE: This post may contain affiliate links, meaning when you click the links and make a purchase, we receive a commission.
Loungefly backpack or fanny pack from Walmart, no matter your bag of choice for a day in a Disney park, what's most important is what's inside!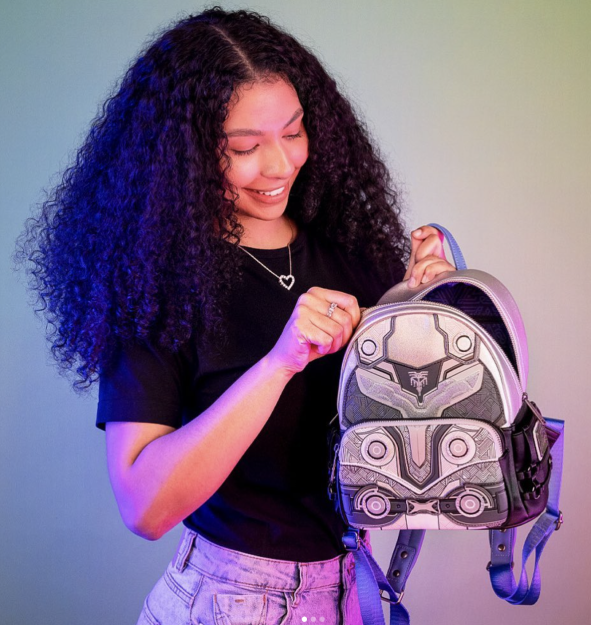 The All Ears team is out and about in the parks a lot. We mean, A LOT. And much like a Scout, our motto is "Be Prepared."
We've scoured Amazon to find some great deals on park bag must-haves you've got to add to your cart!
If you've seen our portable charger recommendations,  you'll know that iWALK is our favorite brand, and the one that our reporters use most while in the parks. We love that you can plug it in to the bottom of your phone and still be able to use it easily without having to deal with any cords!
This version is made for Android phones, but there are also models with lightning adapters for iPhone users. There's an LED screen on the front of this charger to let you know how much juice it has left, so no more surprise dead chargers!
Sunscreen while in the parks is a MUST, no matter the weather. Sun, rain, overcast skies —  you need to keep your skin protected. Pack a travel sized sunscreen stick in your park bag so you can easily reapply throughout the day!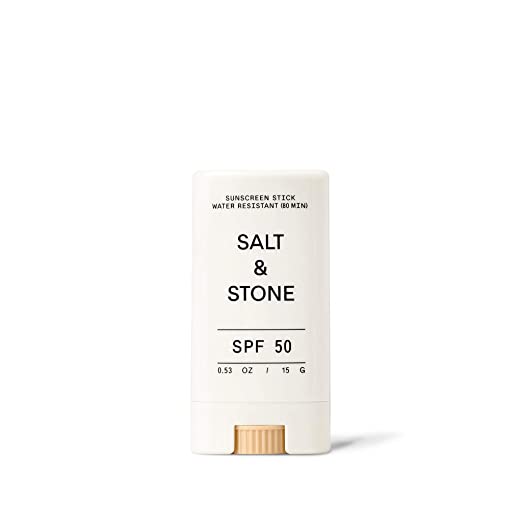 This stick by SALT & STONE packs a punch with SPF 50 and its water resistant formula. It's easy to apply to your body and face, plus it's tinted with a universal shade that will blend into all skin tones and won't leave a white cast!
We get thank-you's from All Ears readers all the time about this recommendation — you absolutely NEED these cooling towels! They're a super easy and convenient way to cool down when the sun is working overtime. Just wet, ring, and place around your neck for instant cooling relief.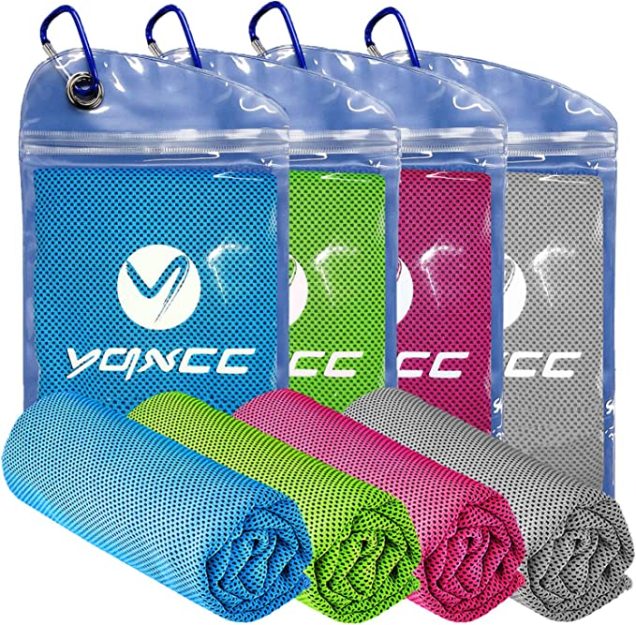 Each pack comes with four towels, so everyone in the family gets their own. Plus, each towel has a leak-proof carrying bag so you can throw them back into your bag while still damp.
Stay hydrated without having to spend $5 on a water bottle by bringing your own reusable one. To really maximize your bag space, we suggest bringing this collapsible water bottle!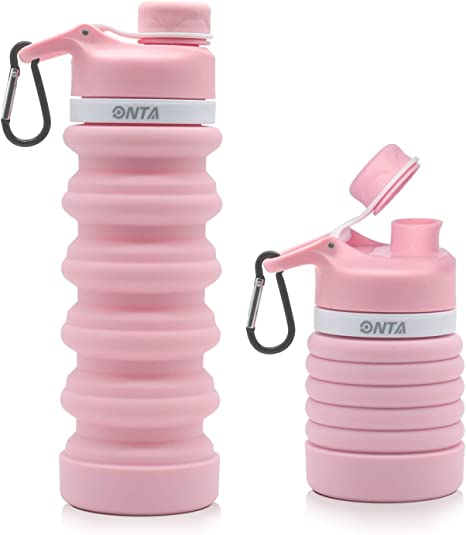 This bottle expands when you're ready to fill, then you can use the included carabiner to attach to your bag for easy access. Once you're done, just collapse and pop it back into your bag! Genius!
Accidents happen, so it's best to be prepared. Carrying a small first aid kit can save you a lot of headaches! This kit we picked is small but mighty- in just half a pound you get 100 items for almost any emergency!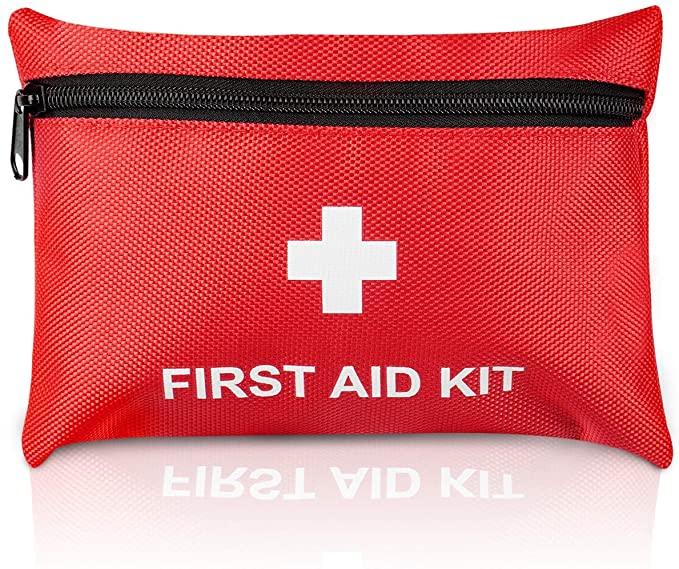 From scratches to minor fashion mishaps, there are plenty of solutions here. We also recommend adding a few other items you personally may need to personalize the kit to your needs.
Now more than ever, hand sanitizer is a park bag staple. Hand sanitizer isn't always available in the parks, so it's best to just come prepared with your own. You will thank yourself!
This eight pack is great because you get a variety of scents and enough for everyone to have their own. These also come with little containers with a loop, so you can attach to your bag or belt loops. No more germy hands!
Unfortunately Disney can't keep it sunny 24/7 (as much as we'd like them to!). Don't get caught unprepared in a downpour — plan ahead and pack some disposable rain ponchos! 
We like this pack because you get six ponchos of varying sizes and colors so you can share with your whole group! They come in little packages that will easily fit into your park bag. The hoods also have drawstrings so you can avoid them blowing open!
Go ahead and get those sticky wings or cheese-covered fries! You can clean up right afterwards with these cleansing cloths. These are great for a ton of uses,, so throw a small pack into your park bag.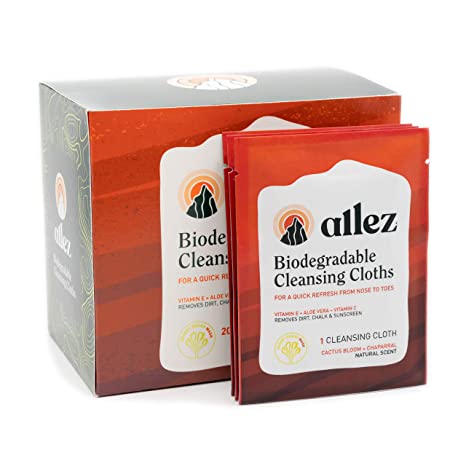 These are individually wrapped so you can just carry what you need. They're also safe for hands, face, and body, and they're made for climbers who deal with dirt all day so you KNOW they'll get you clean!
We hate getting off of a rollercoaster to a tangled mess! This hair accessory set has pretty much anything you need to tame your mane. From clips to bobby pins, grab a couple of each of these items to include in your park bag.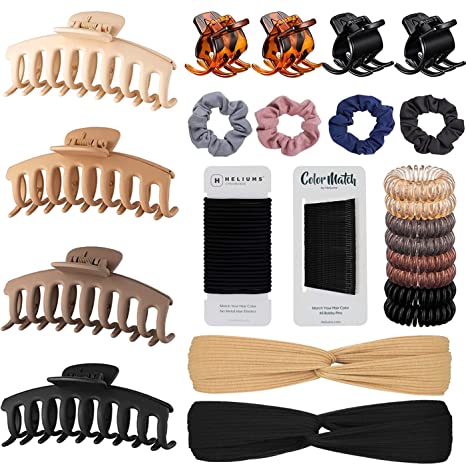 Never be without a hair tie when yours snaps or you need to throw your hair up into a quick ponytail so you can enjoy your lunch without any stray hairs finding their way into your ketchup. The headbands are also perfect to sweep up unruly flyaways!
We go to the parks every day to bring you the latest news and all of our best Disney World planning tips! Stay tuned to All Ears for more Disney info!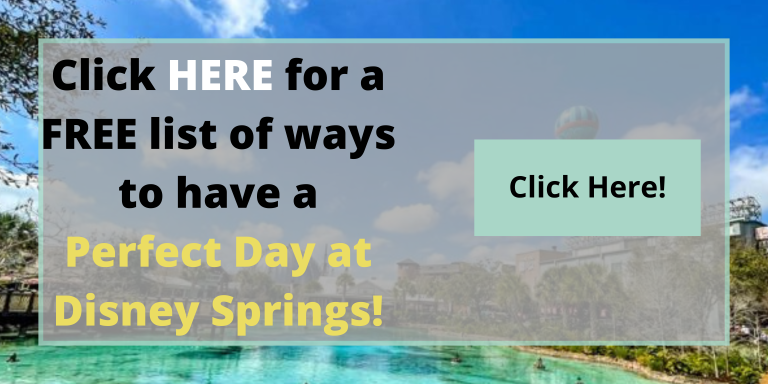 What Amazon deals have you found? Share them in the comments!