The Disney Princesses — you know them, their stories, and their happy endings, but do you know their taste in music? Specifically, do you know which Taylor Swift album they would love the most? We're here to break it down!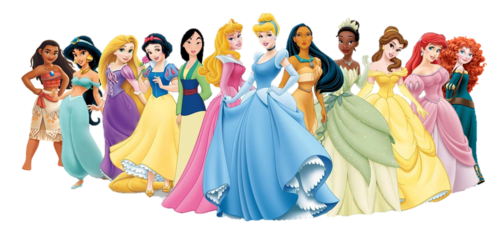 Now, we're choosing which albums the Disney Princesses would LOVE the most, not which album embodies them as a person, necessarily. Also, this doesn't mean these princesses would like every single song on the album, (because there are many different kinds of songs on each Taylor Swift album), but it would have some of their very favorites! And yes, even though Anna and Elsa aren't official Disney Princesses, we're still including them in this list because DUH. Let's get into it!
Snow White – Fearless (Taylor's Version)
Snow White is the very first Disney Princess, and she's also the youngest Disney Princess, which means she probably doesn't have the most mature tastes when it comes to music.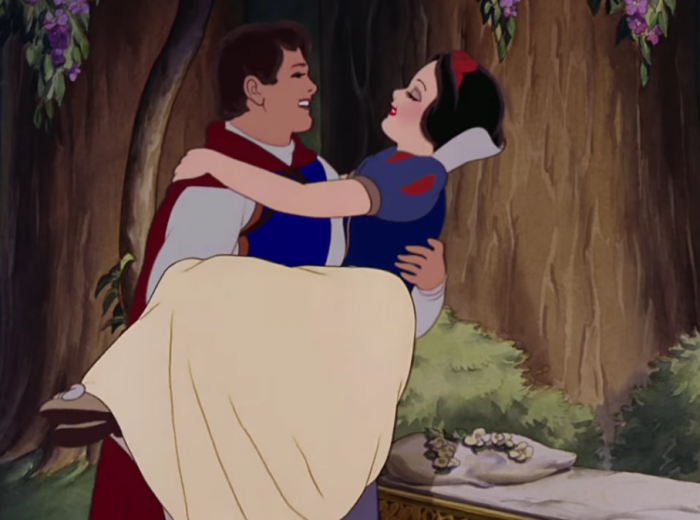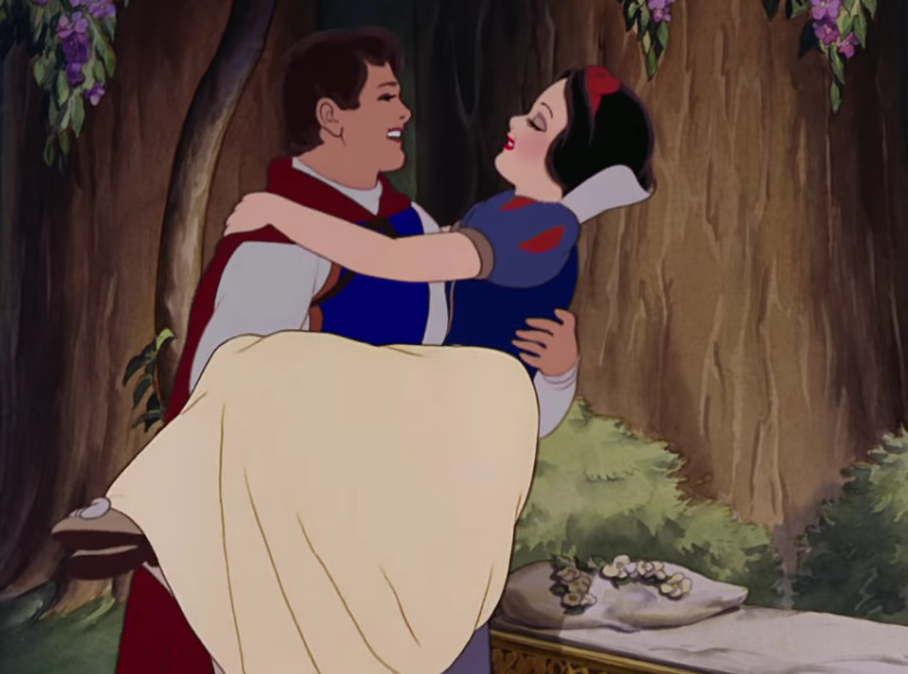 So, she would enjoy listening to Fearless the most. "Love Story" is her absolute jam, and you know she's singing "You Belong With Me" about her prince. She's living in one of the most cliche fairytales of all time, after all! Snow is also a big fan of the angsty songs as she has been outcast and has to go live in the woods. And, since she's the youngest princess, we know she'd be listening to "Fifteen"!
Aurora – Evermore
Aurora is more sophisticated, even though she barely talks throughout her own movie (she's sleepy, after all). She's literally living in the forest with a bunch of fairies, and all that whimsy is giving major Evermore vibes.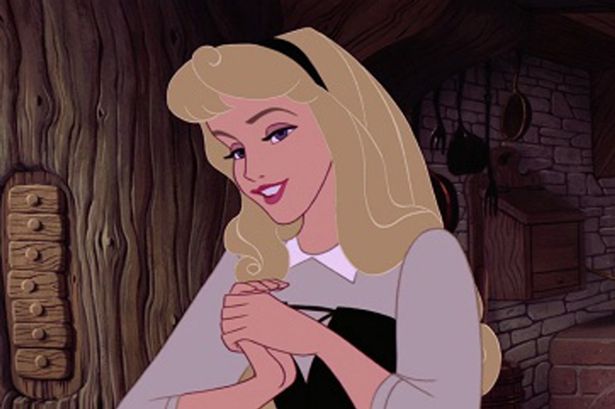 Plus, Aurora very much has "Champagne Problems" — she was born a princess, and the prince can't be with her until he slays a dragon. We could see her listening to Evermore the most due to its calming vibes and excellent songwriting. Also, we can't help seeing her relate to "Right Where You Left Me" when thinking about how she was under a sleeping spell.
Cinderella – Speak Now
Maybe Cinderella is the most cliche fairytale you can think of, but there is SO much more to her story that makes her favorite album Speak Now. We can totally see Cindy listening to "Never Grow Up" when longing for her happy childhood before her evil stepmother entered the picture.
And then, when she does meet her awful stepmother and stepsisters, she would definitely have "Mean" and "Innocent" on repeat. But, meeting Prince Charming? That's for sure "Sparks Fly" and "Enchanted". After having to leave right before midnight, she would be thinking about "The Story of Us" and "Last Kiss". And finally, when they end up together, "Mine", "Long Live", and "Ours" would tie it all together!
Ariel – Taylor Swift (Debut)
Speak Now sounds like it should be for Ariel, because uh…you know…she literally can't speak for part of the movie, but we think Ariel likes Taylor Swift's debut album the most! Ariel is one of the most naive princesses, and this is Taylor's first and arguably most naive album (but it's still amazing).
Ariel is longing for "A Place In This World" (the human world, that is), she feels like she's on "The Outside", she's "Invisible" to Prince Eric at first, and she's totally "Tied Together With a Smile" through all of this. "I'm Only Me When I'm With You" also completely matches her feelings about being a human with Eric!
Tiana – 1989
Tiana is breaking down obstacles and singing some amazing music while doing it, so she would be all about 1989. The optimism of "Welcome To New York" and "Shake It Off" would inspire her.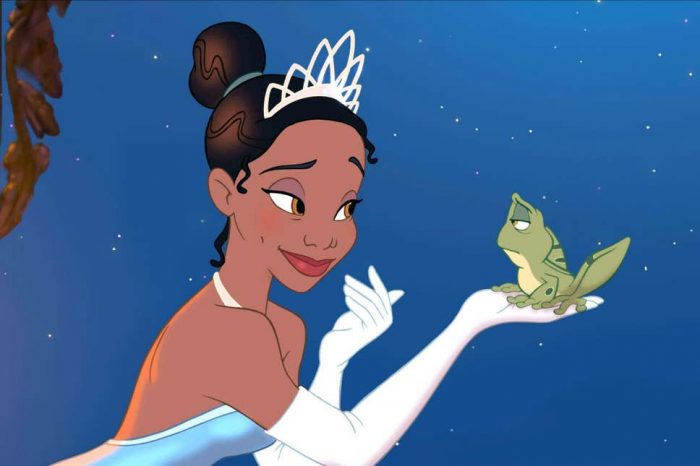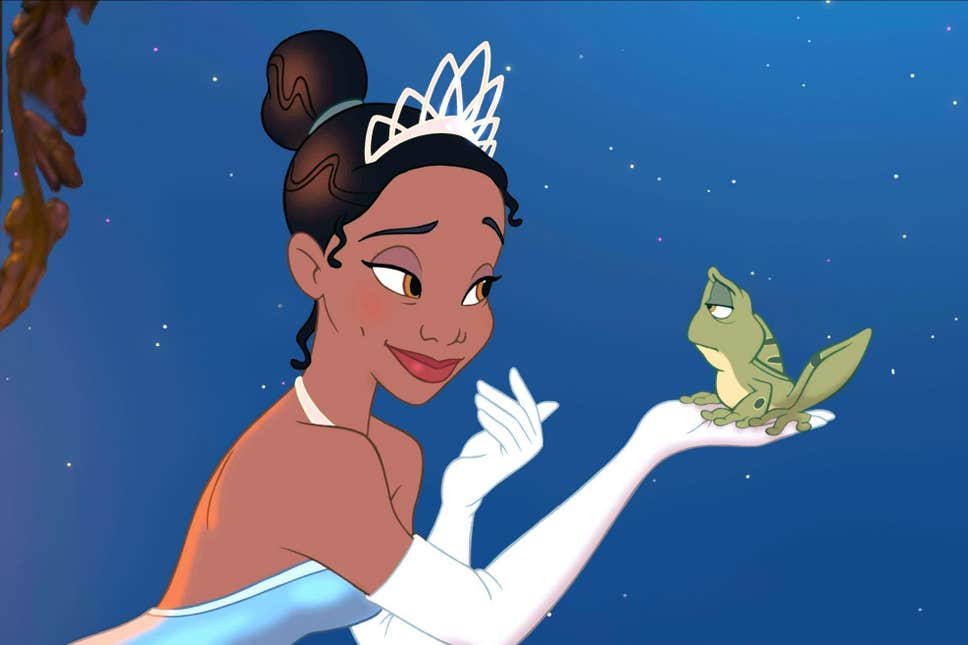 But, Tiana could also be singing along to "Out of the Woods" when thinking about how she was turned into a frog and stuck in the bayou and needed to get out to pursue her dreams! We can also see her dancing around to "Style" and "Wildest Dreams", because she has some of the most fun music taste!
Belle – Folklore
Was there even another option? We don't think so! Belle is a bookworm, she's smart and appreciates all the amazing literary devices and storytelling that Taylor Swift uses throughout Folklore. We just know that "The Lakes" would be Belle's favorite song! It's pure poetry.
The love triangle between Betty, James, and August would keep her intrigued, and "mad woman" might make her feel more understood. We also think "Cardigan", "August", and "This Is Me Trying" would be Belle romanticizing her initial encounters and relationship with Beast.
Mulan – Reputation
Reputation has an energy to it like none of Taylor's other albums — it's giving strong, independent woman vibes (even though a lot of the songs are love songs!). We don't think Mulan would care much for the talk of romantic love in this album, but she would love the energy of the music.
We can see Mulan getting pumped up to "…Ready For It?" and "I Did Something Bad". She might even relate to "Dancing With Our Hands Tied" when she thinks about how she was in disguise for part of her story. And, even though "Don't Blame Me" is talking about a romantic love interest, we think she might use the lyrics "don't blame me, love made me crazy" to justify her actions of going off to war to protect her family!
Moana – 1989
Moana doesn't have a love interest like a lot of other princesses, but she has adventure! 1989 has a lot of adventure too, with "Welcome to New York", and it's a great mix of upbeat pop and some sweeter songs she could belt out.
Moana could be singing "Out of the Woods" and "I Know Places" while sailing on the ocean, and "Shake It Off" to keep her motivated. This album has a lot about exploring, which is also what Moana is all about!
Jasmine – Red (Taylor's Version)
You know that Jasmine was singing "Treacherous" and "I Knew You Were Trouble" when she first met Aladdin! And "Run", "Starlight", and "The Very First Night" would have her reminiscing about that magic carpet ride.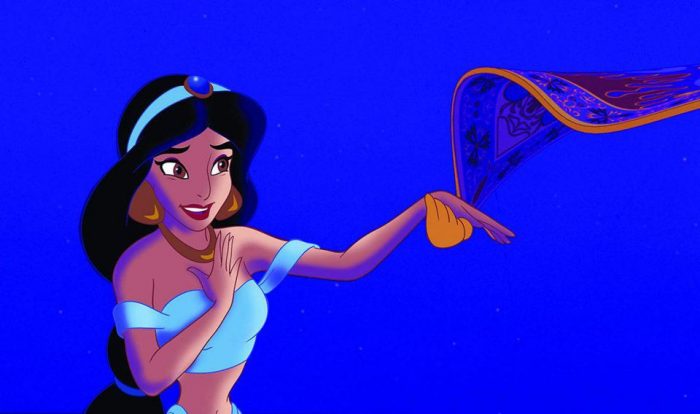 Jasmine would also probably be listening to "Better Man" and "We Are Never Ever Getting Back Together" when she first found out about Aladdin's true identity, but then would shift over to "Come Back…Be Here" and "Everything Has Changed" once they find their happy ending.
Pocahontas – Evermore
The first song on Evermore is literally "Willow", how could Pocahontas NOT pick this album as her favorite?! Like we said before, Evermore has woodsy, whimsical, forest vibes, and that is the main setting for Pocahontas' movie.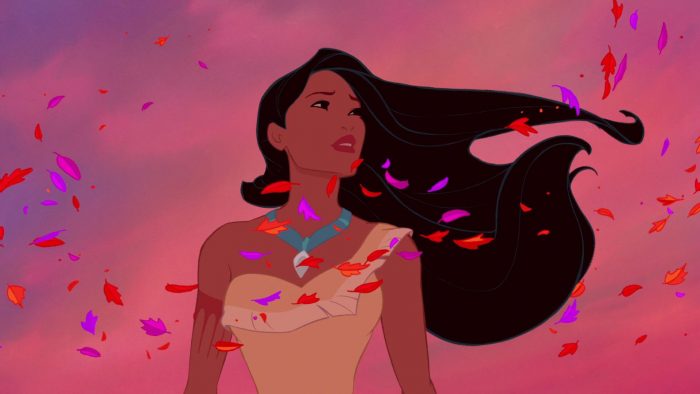 Pocahontas just doesn't seem like the type to listen to upbeat pop music, so Evermore would be great for her. Plus, "Gold Rush", "Tolerate It", "Happiness", and "Long Story Short" very much fit her story. And we could definitely see her beautifully singing along to "Marjorie".
Merida – Lover
Okay, before you run to the comments section, let us explain! Merida might not seem like a Lover fan, but some of the songs on this album she absolutely LOVES. She would love singing "I Forgot That You Existed" about all the boys coming to court her, and you know she would be obsessed with "The Man".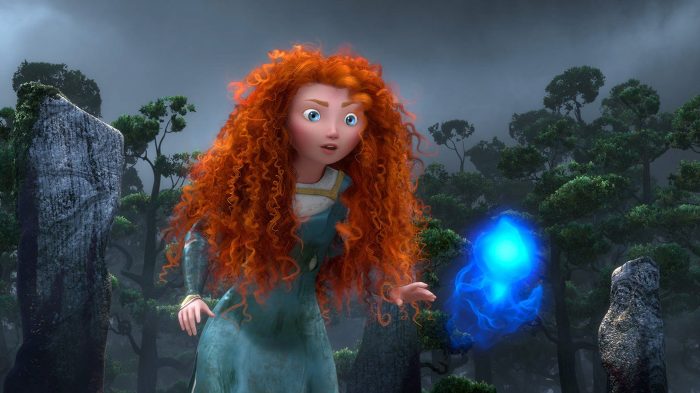 Also, "The Archer" is on this album, and how could Merida not love a song named after one of her favorite activities? And we could see her yelling "You Need To Calm Down" at the patriarchy in general. Not to get too sad or sappy, but Merida would be all about "It's Nice To Have A Friend" and "Soon You'll Get Better" in regards to her mom.
Elsa – Reputation
Elsa was FOR SURE in her Reputation era when she decided to peace out and make a whole ice castle in isolation. Imagine her singing "I Did Something Bad" instead of "Let It Go" — we can totally picture it!
She would also be all about "Look What You Made Me Do", "This Is Why We Can't Have Nice Things", and "Delicate" — "my reputation's never been worse" is exactly what she thinks of herself! But, Elsa would also love "New Years Day" thinking about her memories and relationship with Anna.
Anna – Red (Taylor's Version)
Speaking of Anna, you KNOW she's a Red girlie! This is the most iconic, dramatic, breakup album from Taylor that goes back and forth between being so in love and being devastated. And, if anyone was devastated by a man, it was definitely Anna due to Hans!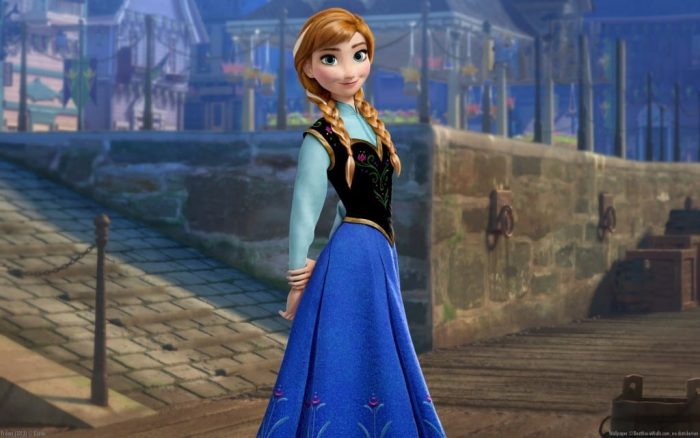 Anna would be belting out "I Knew You Were Trouble", "The Moment I Knew", "I Bet You Think About Me", and "Better Man" when thinking about Hans, and then when she meets Kristoff, she's sticking to the songs like "Begin Again", "Starlight", and "State of Grace". And, with all that time alone growing up, we can't really explain why, but Anna would for sure listen to "All Too Well (10 Minute Version)" over and over again. Not to mention, "Forever Winter" lends itself to Anna and Elsa's relationship very well!
Rapunzel – 1989
Rapunzel is a pop music fan. She's so bubbly — she's not sitting there crying over Folklore or screaming along to Red. She has such fresh energy and 1989 is all about trying new things and having new experiences! "Welcome To New York" would be her jam leaving the tower and she would totally dance around to "Shake It Off".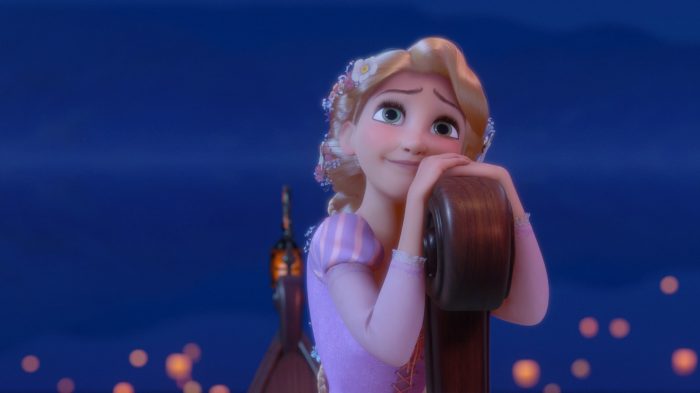 Rapunzel would be singing "How You Get the Girl" and "Wildest Dreams" about Flynn Rider, and "This Love" (one of Taylor's best love songs ever) matches the energy of "I See the Light" wonderfully. We also can see her loving those bonus tracks — "New Romantics" and "Wonderland".
There you have it — those are the Taylor Swift albums that each Disney Princess would love! Do you agree with our choices, or do you think we got it totally wrong? Go listen to some Taylor music and tell us your picks! Stay tuned to All Ears for more Disney news and updates.
Join the AllEars.net Newsletter to stay on top of ALL the breaking Disney News! You'll also get access to AllEars tips, reviews, trivia, and MORE! Click here to Subscribe!

Which albums would you pick for the Disney Princesses? Tell us in the comments!