If you're aware of any pop culture at all, you probably know which Hogwarts house you're in, right?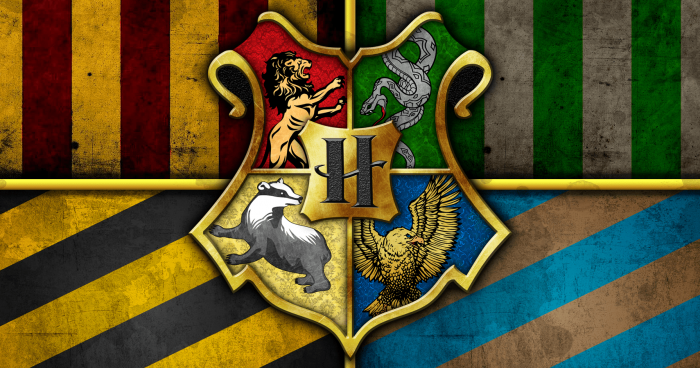 Don't worry, even if you don't, you can still find out! We have a quiz you can take, or you can read about other people that we've sorted, like Disney and Marvel characters. We've sorted a lot of different things in the past, and now it's time to do it again, because we're sorting iconic Harry Styles outfits into Hogwarts Houses!
First, let's talk about the general fashion vibe for each Hogwarts house, because they're all different and distinct! Slytherin is high fashion, edgy, sleek, and a risk taker without being too over the top. Just look at what the Malfoys wore in the movies — Draco is in a full black suit at 16! Also, as much as Bellatrix is a terrible person, we have to admit she does serve some looks.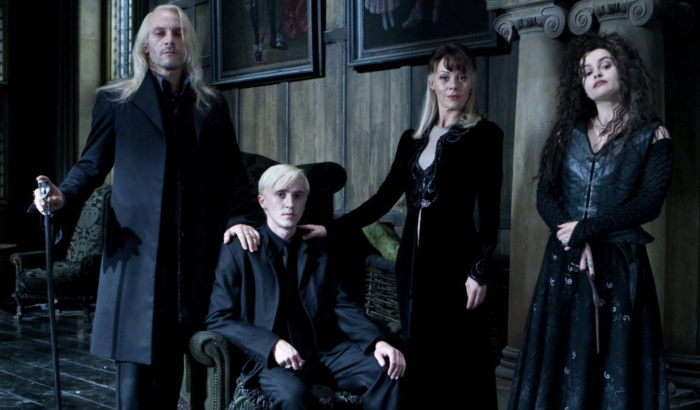 Gryffindor IS over the top — it's in their nature! They're fun, goofy, and daring. They will completely commit to a look no matter what, even if it's way too extra, because the attention it brings is part of the fun. They also do not care about what critics might say. Sure, we didn't get a ton of these looks from the Gryffindors in the films, but descriptions of Dumbledore's clothing in the books are pretty bold. And, we could absolutely see Sirius Black sporting these Gryffindor outfits we're about to show you!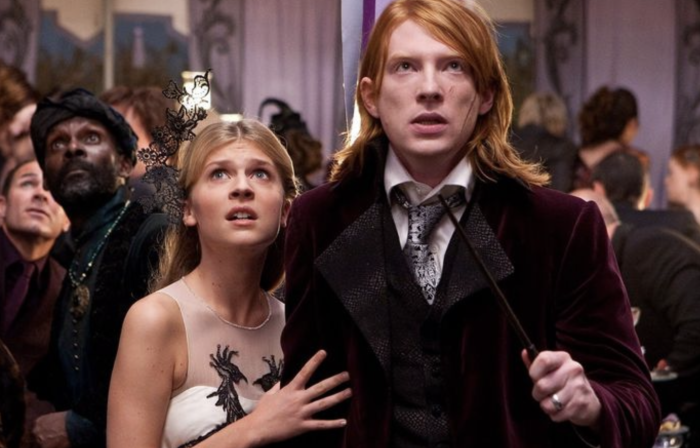 Hufflepuff style is cozy, casual, and laid back. They have a carefree air about their clothing choices and they also can't be too uncomfortable. But, they're still not afraid to have fun! It's just a different look — think more like hippie vibes. Hufflepuff style is happy and approachable. They're the complete opposite of wearing an intimidating all black leather suit. You want to go up and compliment them on their outfit!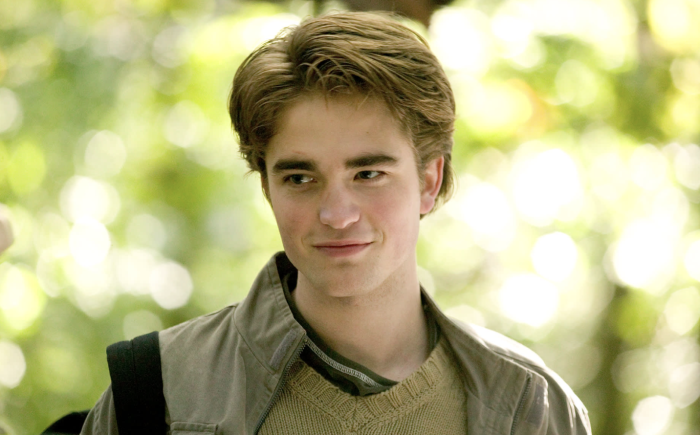 Ravenclaw style is put together, fancy, and creative. Their fashion makes a statement without being in your face about it. They will go against typical fashion norms, but they wouldn't dare look sloppy. Their outfits can provide commentary on important issues without them even having to say a word. Ravenclaw fashion is art, and you know they would NEVER go against the theme at the Met Gala, because they're very well informed on whatever it is.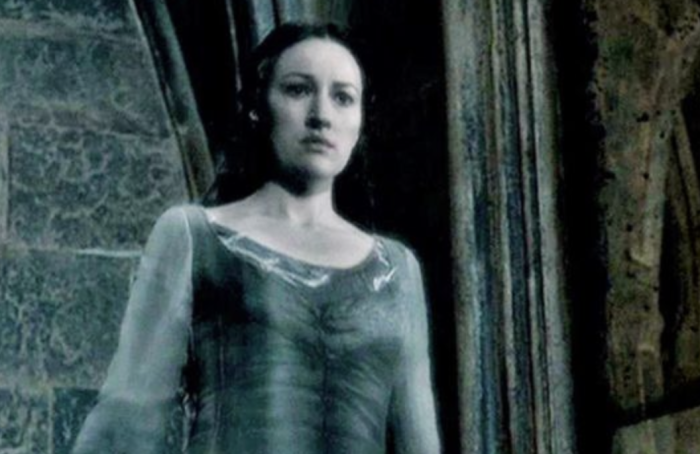 Okay, now it's time to sort the many glorious and glamorous outfits of Harry Styles! Let's dive in (pun intended).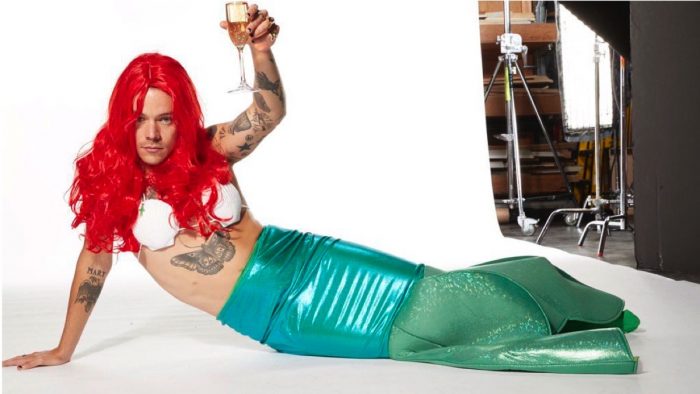 We're not sorting the Ariel look, we just needed you to see it again because it's amazing. Okay, first up, we have Harry's Coachella 2022 outfit from Weekend 1!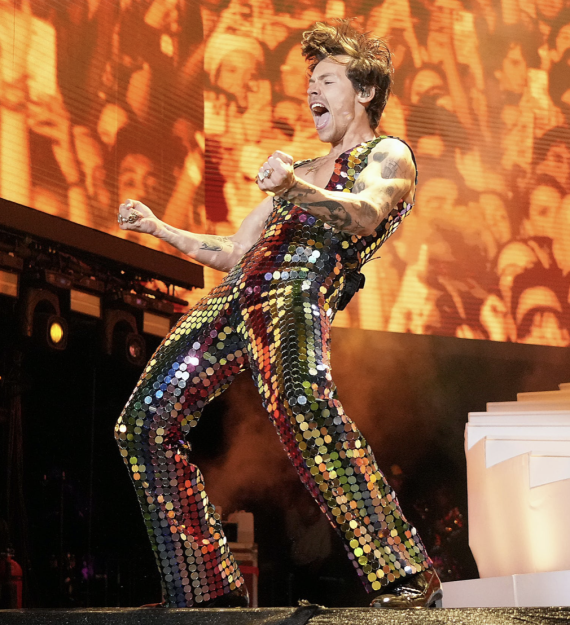 It's a sequined rainbow Gucci jumpsuit made just for him. Um, have you ever heard anything more Slytherin than getting a custom look made by a high fashion house? To be fair, a lot of Harry's looks are custom made and from famous designers, but this one just screams Slytherin. It practically has scales.
But, it's not TOO over the top to where it would be heading into Gryffindor territory. It's still super sleek.
Next, we have Harry's Coachella Weekend 2 look. Now, this one is also custom Gucci, but it's a totally different vibe! This is SO over the top, it's incredible. There's a lot going on — from the hot pink to the feathers to the metallic pants to the cowboy vibes. Harry also removed a different piece of this outfit every so often during his set in a super dramatic fashion.
Oh yeah, and he had his initials shown in silver letters on his backside. There's one house and one house only that would dare to be this dramatic — Gryffindor!
Moving right along, let's take a look at this yellow plaid blazer look Harry wore to the Grammys in 2021. He also has on a fabulous purple feather boa. Harry is giving us major Clueless energy, which we respect. But, this outfit isn't super wild for Harry — it's actually pretty relaxed while still being fun, so we gotta go with Hufflepuff here (no, it's not just because it's yellow!).
Okay, we couldn't make this list without including the iconic blue dress Harry wore on the cover of Vogue in 2020. He's once again wearing Gucci (he wears a LOT of Gucci) and the dress is paired with a black tuxedo jacket. It's classy, fabulous, eye-catching, and it's making a statement without overstating it. This is a Ravenclaw move for sure!
Back in 2019, Harry Styles was a co-chair at the Met Gala, so he had to wear something bold, right? Wrong. Listen, we're not saying this is a bad outfit, but it was just a little bit of a let down compared to what we know Harry can pull off. The theme that year was Camp: Notes on Fashion, so it should have been one of his most over the top looks EVER. It's still sleek and sophisticated while taking a little risk, and it's not something we usually see from men on the red carpet. So, we're giving this one to Slytherin!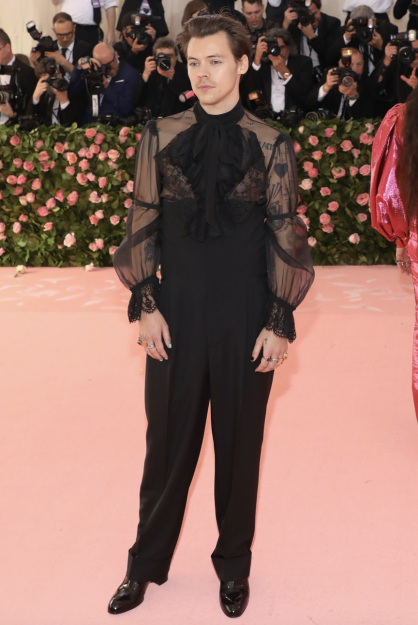 Next, we have this ensemble that Harry Styles wore to the iHeartRadio Music Festival in 2017. Another Gucci look, but this one is velvet and giving some Harley Quinn vibes, right? It's very put together, though. He looks cool, but also a little intimidating — that color combo kind of remind us of a villain. We're sorting this one into Ravenclaw because it's quirky, but in a super sophisticated way.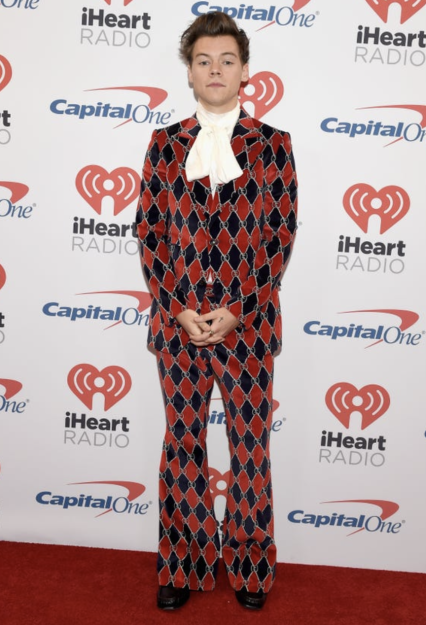 Another Grammys 2021 look is this all black leather suit that Harry wore without a shirt underneath and with a green feather boa. Do we even have to explain it? It's Slytherin! And no, not just because of the colors. It's just that it's a sleek suit paired with some bold choices without being too dramatic.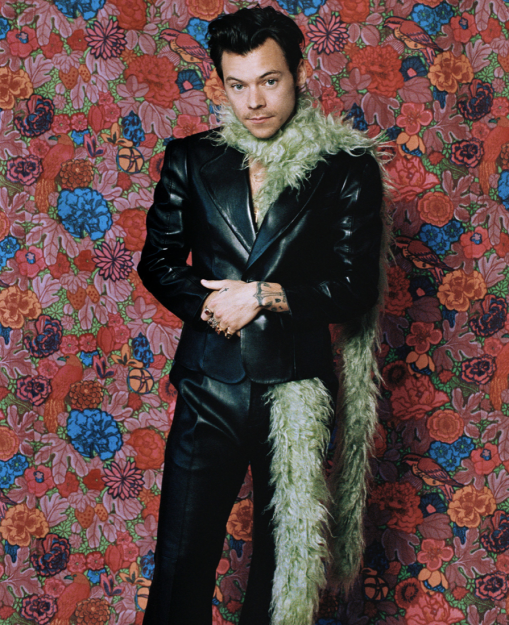 Now, for the Dorothy dress! This look was worn by Harry on Halloween at Madison Square Garden in 2021. He also added in his version of "Somewhere Over the Rainbow" to his set list. This look is TOTALLY Gryffindor! You might be thinking otherwise, but this is super daring, it takes some bravery to fully commit to the Wizard of Oz theme, and he's got it all — the makeup, a bow, the dress, tights, the shoes — it's SO over the top. We could also absolutely see Fred and George wearing this on Halloween to bring a smile to people's faces (and they would rock it!).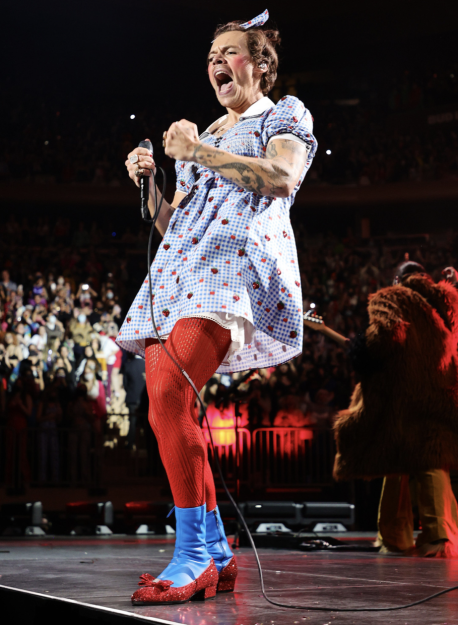 Let's talk about this blue corduroy number. He wore it to the Rock & Roll Hall of Fame induction in 2019 to help induct the legendary Stevie Nicks into the Hall as a solo artist. Harry fully understood the assignment here — he was performing with a '70s icon, and he fit the part perfectly. He looks stylish but also super cool without being over the top. This is Ravenclaw for sure!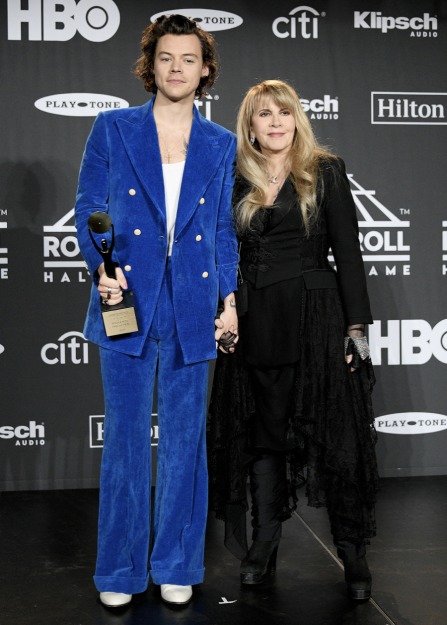 Harry's House! Harry wore this look to reveal the name of his upcoming album on his Instagram page. Have you ever seen a more Hufflepuff look? It's casual and has major hippie vibes. The whole concept is also Harry being at home, which is where we know Hufflepuffs love to be! They want a cozy night in on the couch and Harry's outfit here is ideal for chillin' at home.
We're going to end on this amazing purple metallic suit. Harry wore this to the ARIA Awards in 2017, and he looks like a total rockstar. The paisley in the suit matches his bronze shoes, too. What else is there to say — does it get any cooler than this?! It's high fashion and it's absolutely Slytherin.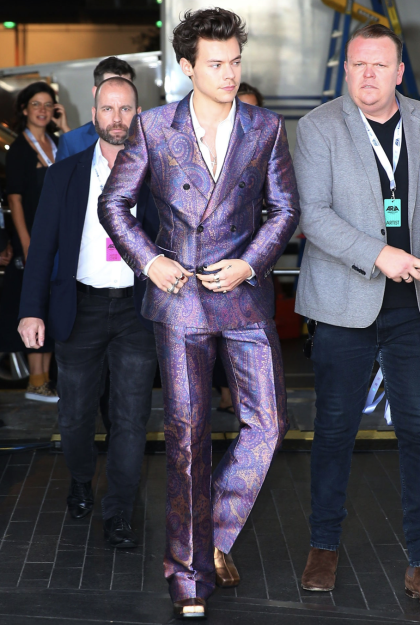 Those are all of the Harry Styles outfits we have for you! Do you agree with our sorting? Feel free to make your case in the comments or even talk about some of Harry's other looks (there are SO many). Even if you don't like our sorting, we think most of us can agree that Harry has incredible taste in fashion and almost always brings us major looks. Stay tuned to All Ears for more!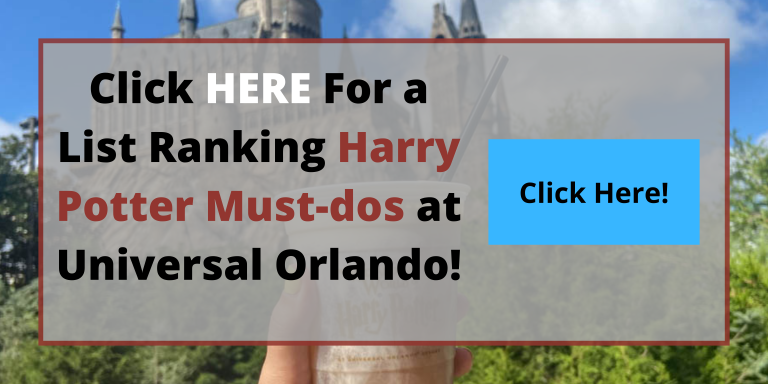 Whose outfits do you want to see us sort next? Tell us in the comments!