If you're looking to buy (or rent) a home in Orlando, there are some really cool options out there.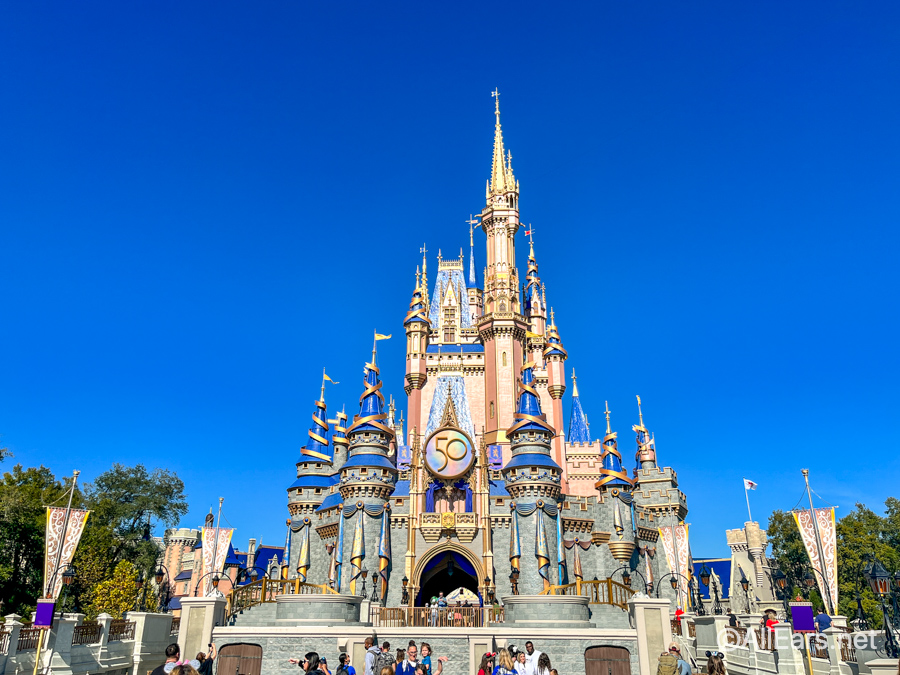 We've seen some very unique vacation homes with awesome theming, and since there are quite a few theme park fans in the area, we've also seen some pretty interesting homes for sale. Recently, another one of these spectacularly-themed houses went on the market, and you've GOT to check it out!
Orlando Weekly shared the listing for this home in Orlando, located at 7844 Palmilla Ct. And honestly, it's pretty unsuspecting from the outside.
Most of the inside of the home is a modern style, with clean lines and a bold black and white color scheme. It's definitely on the fancier side, though.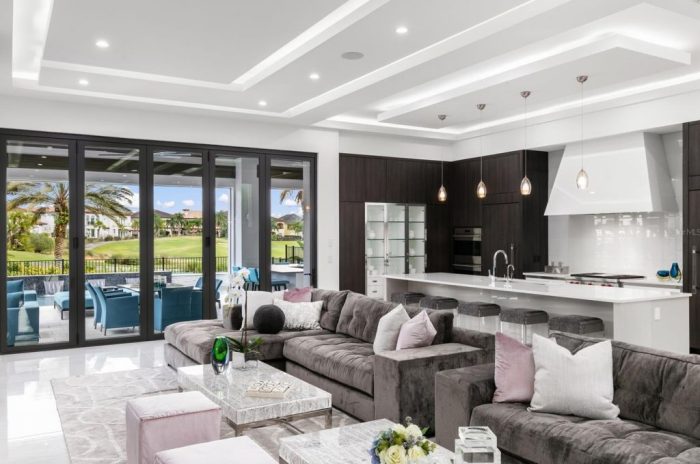 I mean, would you just LOOK at that kitchen?!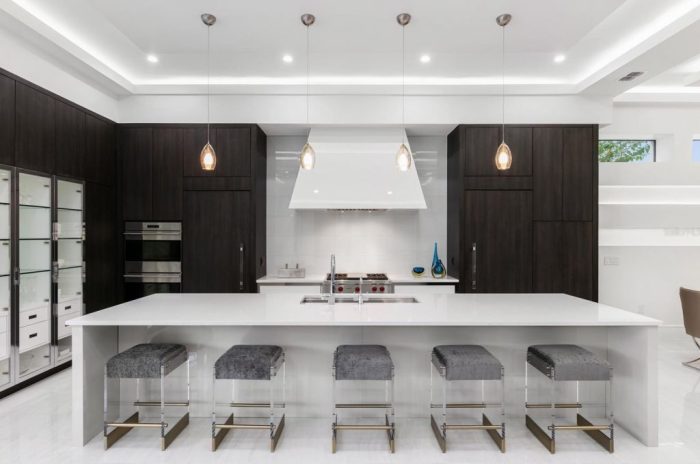 And the master bedroom is absolutely gorgeous, with sliding glass doors that lead to a little tropical backyard oasis. We definitely wouldn't mind waking up to that view every day.
But once you head out of the main living area, things start to get a little more whimsical. Starting with this Avengers-themed game room!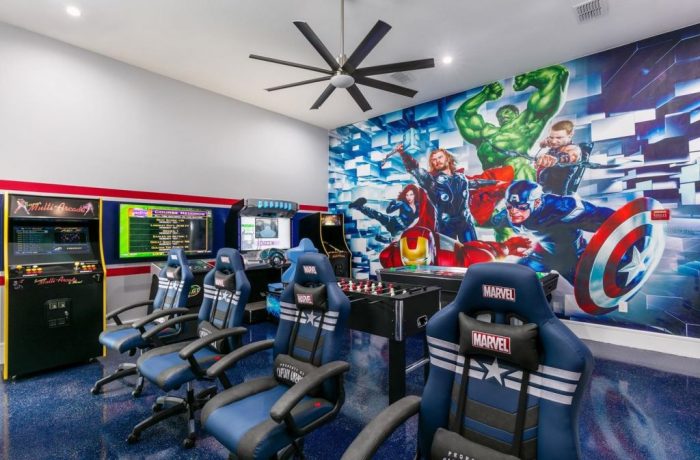 The room's large wall is covered in artwork with the original six Avengers, and there are gaming chairs, arcade games, and TVs with game consoles all around. Kids (and adults!) could probably spend hours in here!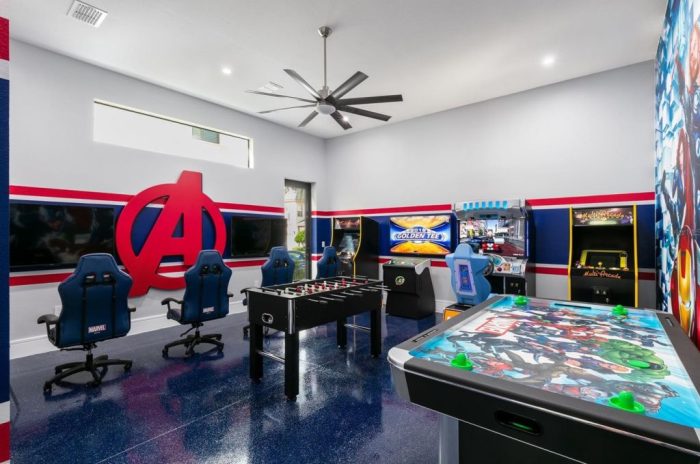 Got any princess fans in the family? One of the home's bedrooms is themed to Beauty and the Beast with bunk beds that match the color schemes of the characters' iconic ballroom outfits. Matching accessories take the decor to a whole new level!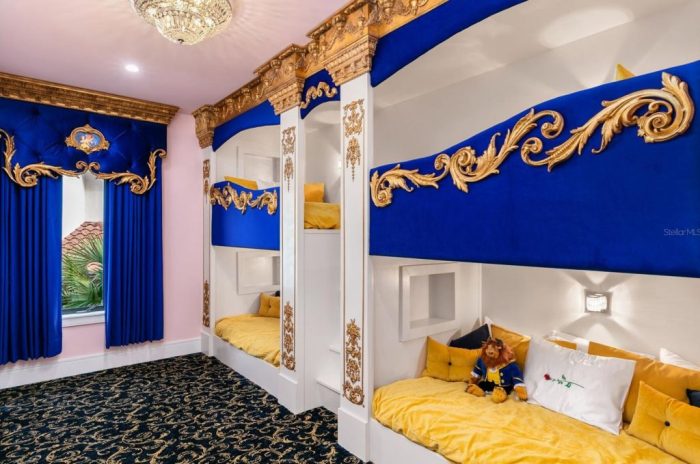 And it doesn't stop there — the bathroom fits that theme too, with Belle artwork and regal touches.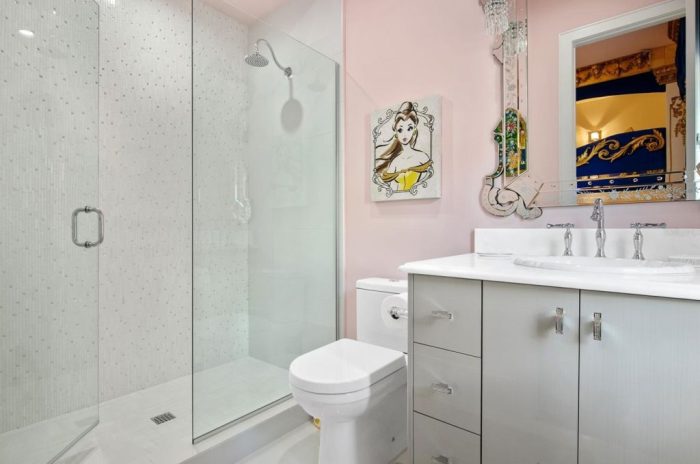 But the real kicker? The Harry Potter bedroom! It starts with a "secret" Platform 9 3/4 entrance.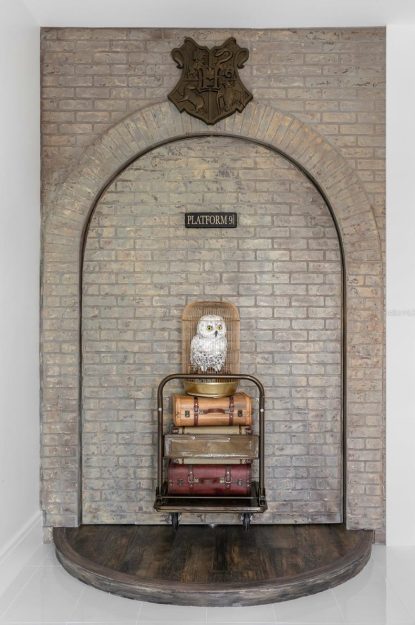 Once you push through the platform wall, you'll enter a Harry Potter fan's paradise, made to look like some of the most iconic moments from the films and books!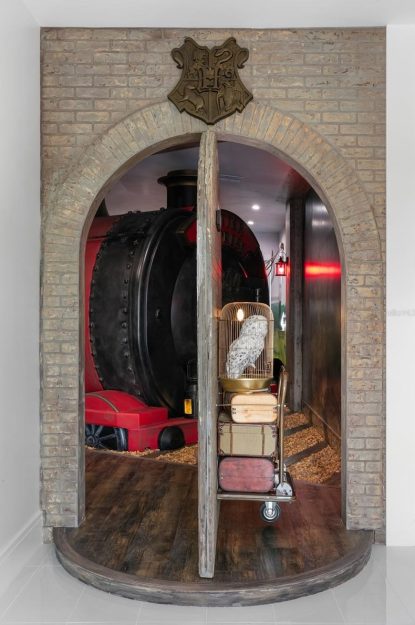 The bedroom even has a giant Hogwarts Express replica in the middle, with benches and characters from the film around to make it look like you're REALLY on the platform at Kings Cross station.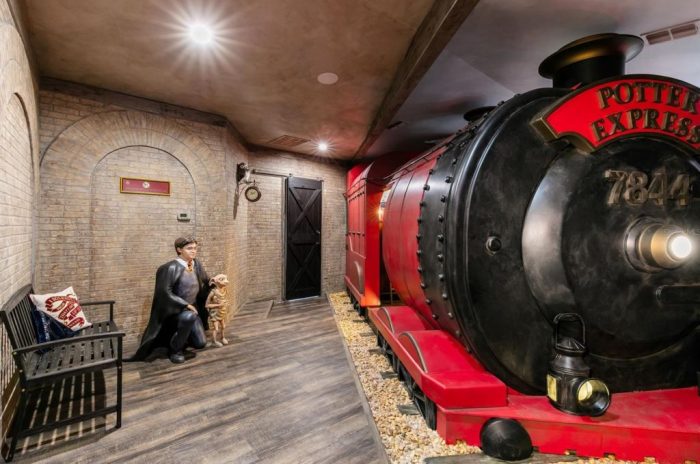 We honestly can't get over how awesome these bunk beds are! (You're sleeping inside a TRAIN!)
And on the other side of the train, you're greeted by a dragon and the Whomping Willow. If you're hoping to chill out and read a Harry Potter book, take a seat in the Hedwig beanbag chair!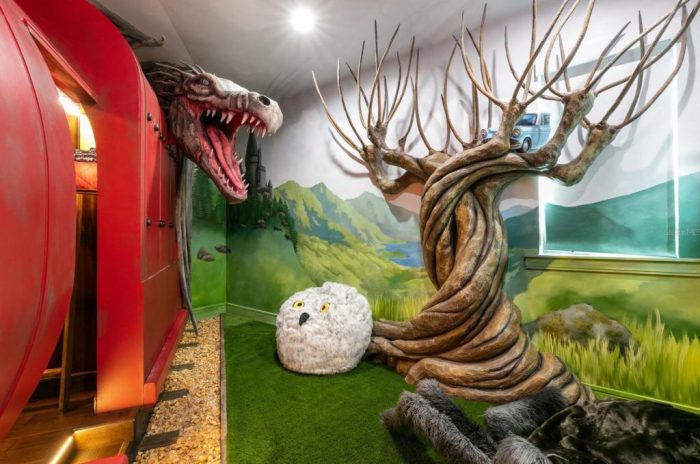 And just like the other room, the bathroom is made to match! The shower and toilet doors have Dumbledore quotes on them.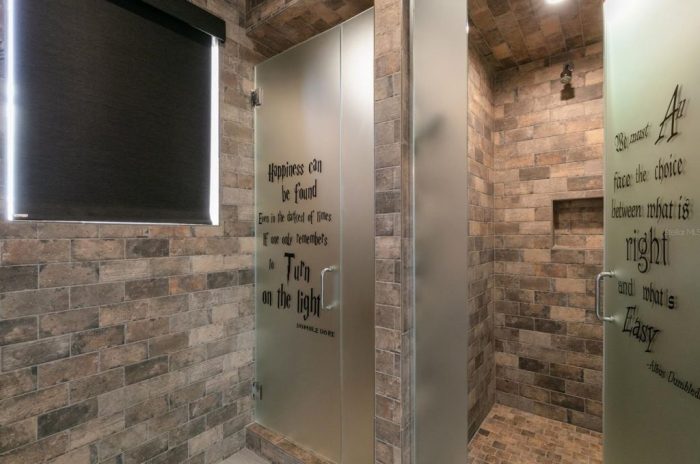 And that's not even all that this home has to offer — it has a home gym, a movie theater room, a billiards room, a rooftop lounge, and a pool in the backyard. All in all, it has 8 bedrooms and 10.5 baths.
But, as you might suspect, all this jaw-dropping artistry comes at a price. It's currently listed at $5.6 million. WOW! Oh well, we hope it's still on the market in 35 years, because that's about how long it'll take us to save that kind of money. 😆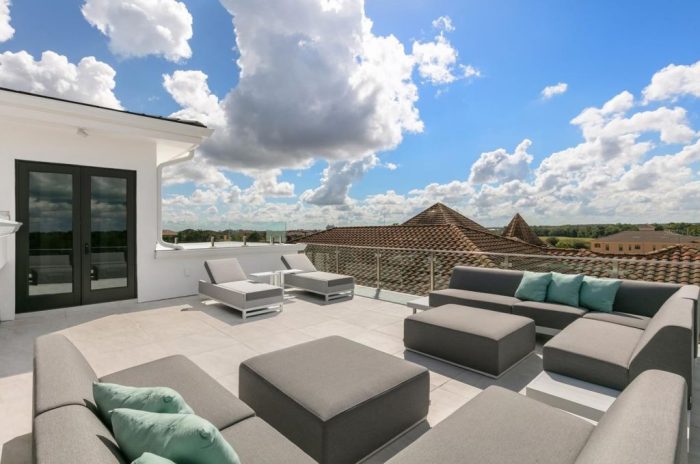 Stay tuned to AllEars for the latest news and updates on everything Disney, Marvel, Harry Potter, and more! We've got you covered.
Click Here to See What Disney CEO Bob Chapek's Home Looks Like!
Would you live in this home? Which room is your favorite? Tell us in the comments!