All of Disney World's parks are magical and iconic, but magical and iconic does not equate to popularity! Magic Kingdom, as the O.G. park for instance, gets millions more annual visitors than EPCOT, Disney's Hollywood Studios, and Animal Kingdom.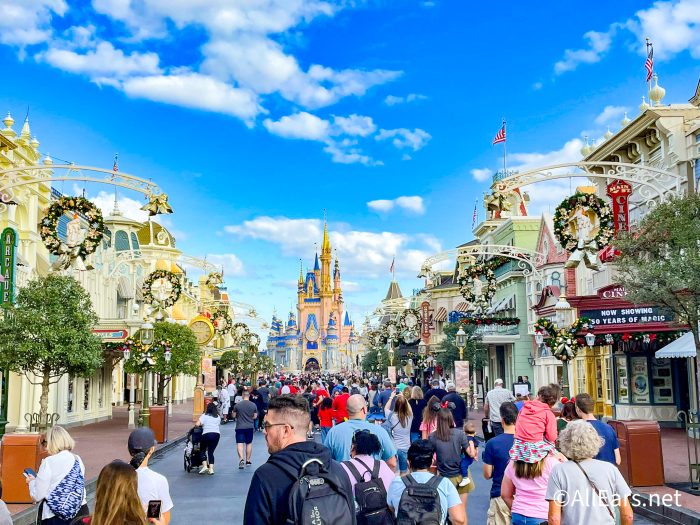 But, let's not forget the other Disney World parks! We're talking about Blizzard Beach, one of the two water parks at Disney World. So we'd say it's high time we shed some more light on this water park by uncovering some fun facts you didn't know!
Originally opened in 1995, Blizzard Beach is by far the most under-the-radar park in Disney World, which is understandable considering its focus as a water-specific park. And let's fact it: water parks aren't everyone's cup of tea.
Considering its lower visitation, we'd venture to guess that there's a lot you never knew about Blizzard Beach. Let's unpack it!
Wintery Inspiration
When Blizzard Beach first emerged in 1995, a few years before Animal Kingdom, it came with a pretty specific origin story.
Unlike the other parks, Blizzard Beach has a whole theme story behind it. Disney World describes it as a ski resort that opened in Orlando during a freak winter storm, and when the snow started to melt, they used all that excess water to make…a water park!
That's why the slides look like snow melt down a mountainside, and why Summit Plummet is modeled after a ski jump.
The Water is Not Very Blizzardy
Despite the fact that all the water here is cutely supposed to be melted snow, it thankfully does not feel like melted snow.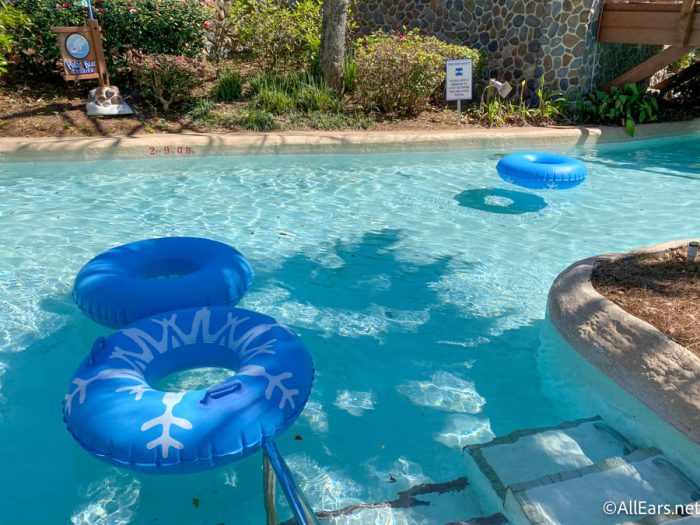 No, all of the water in the park is heated to a comfy 80 degrees, perfect for swimming and splashing around without getting frostbite. The lazy river would probably feel pretty torturous otherwise.
Two Words: Ice Gator
Disney World was able to make mice cute. They were even able to make rats cute! But alligators? That's a tall order.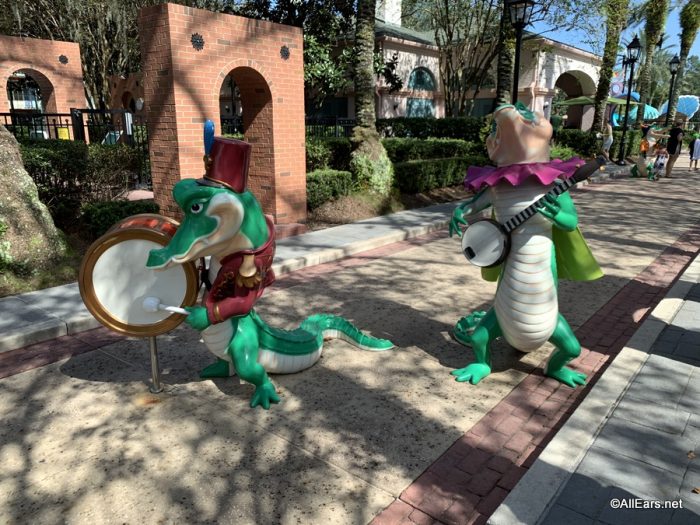 When Blizzard Beach first opened, its mascot was a critter named Ice Gator, which sounds like a frosty nightmare.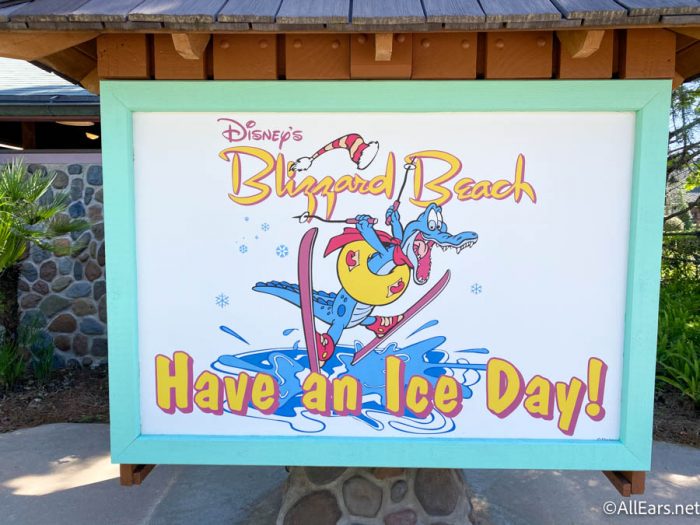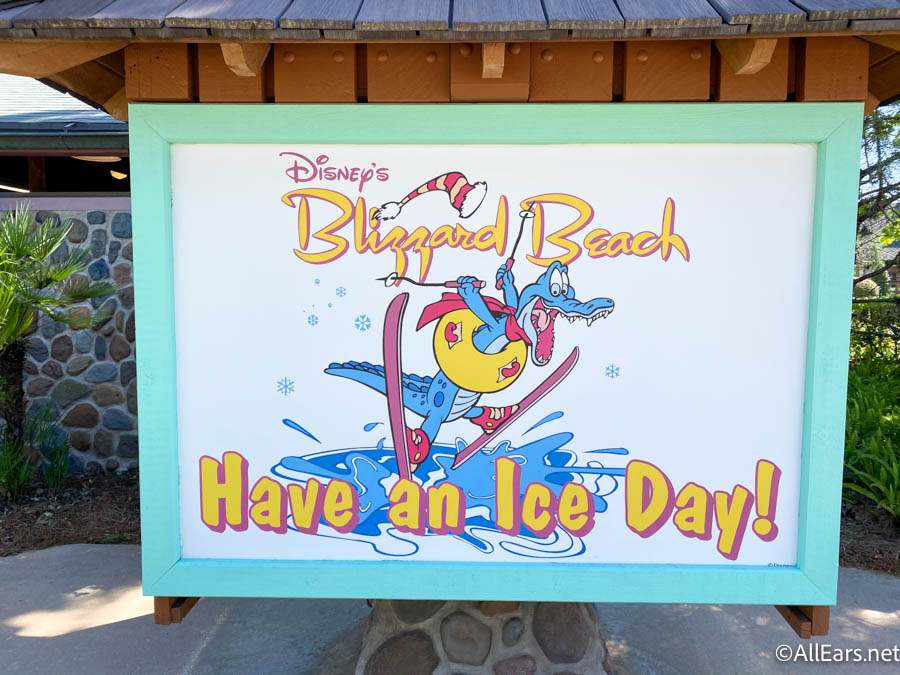 He was a blue alligator (?!), and he wore skis, though he never looked very good at it. Basically, he looks like the crocodile from Peter Pan, but with hypothermia. It's probably for the best that most evidence of Ice Gator's existence has been expunged from the park.
Your Body Goes as Fast as a Car
About that Summit Plummet we mentioned. It's intense.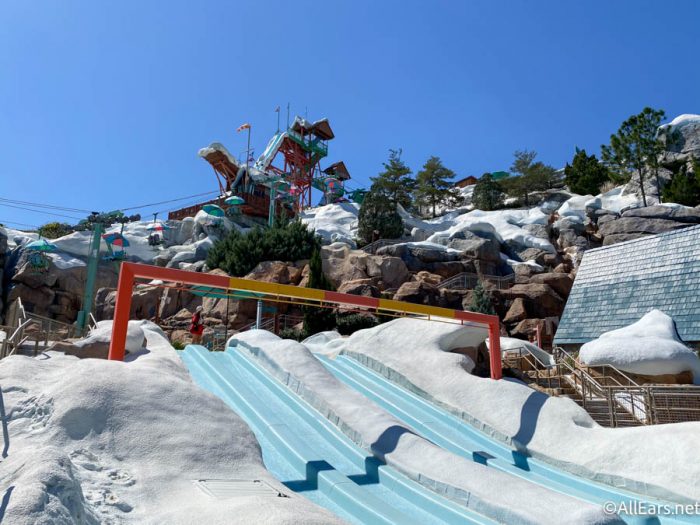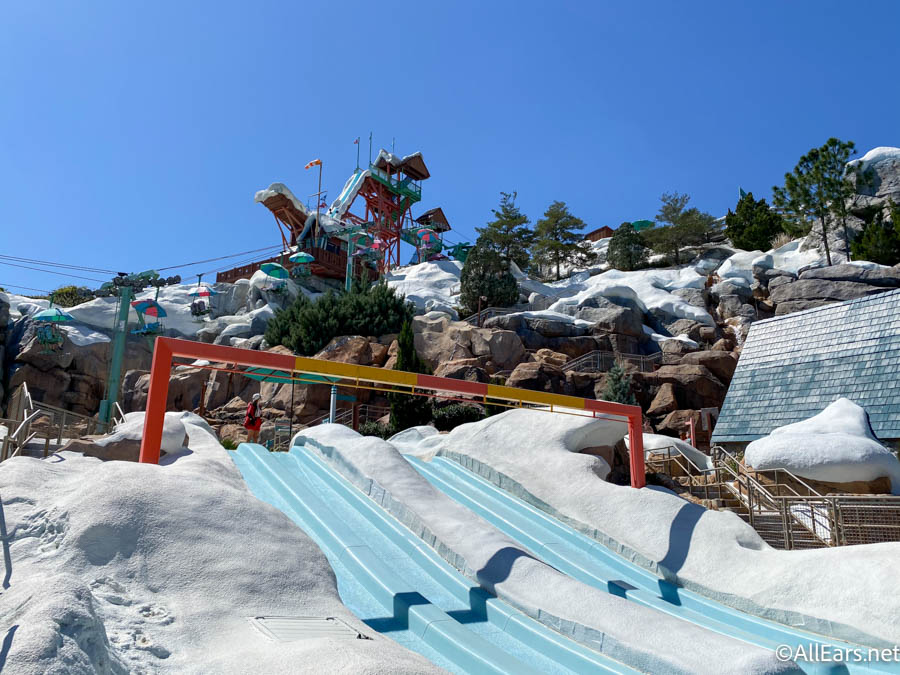 The marquis thrill ride here, it's a 120-foot-tall water slide that looks like an Olympic-style ski jump, and as you slide down, you can reach speeds up to 60 mph.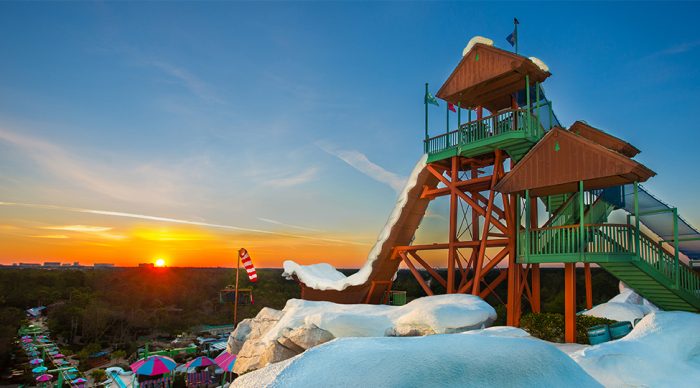 For context, that's faster than Rock 'N' Roller Coaster, which gets up to 57 mph. And it's only 5 mph slower than Disney World's fastest ride, Test Track. The 48" height restriction for this one is valid.
One Mighty Lazy River
If you're feeling extra lazy, you've come to the right place, because Blizzard Beach boasts one of the longest lazy rivers in the U.S.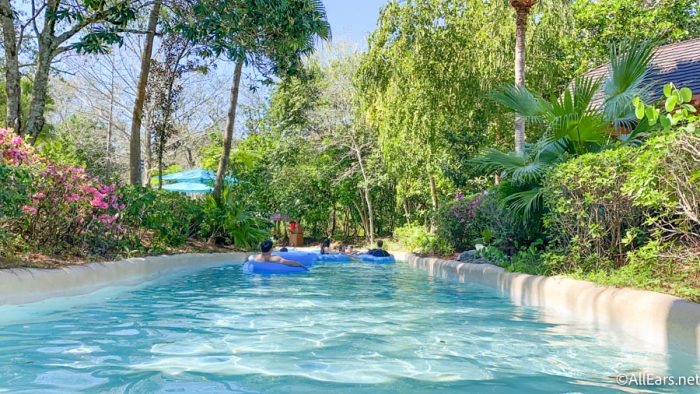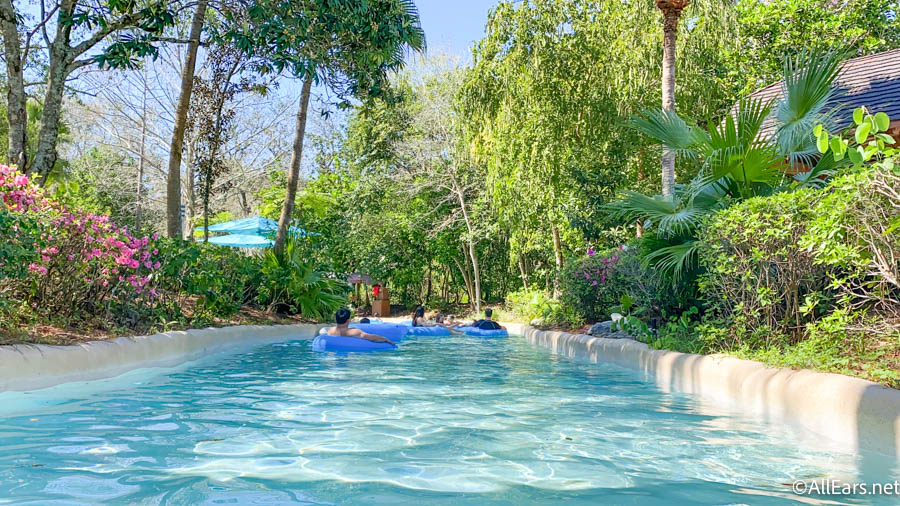 Cross Country Creek is a 3,000-foot-long lazy river that slowly zigs and zags through the faux tundra, under bridges and past grottoes.
It's so lengthy that it can take upwards of 30 minutes to float the whole thing on an inner tube!
Blizzard Beach is Home to Florida's First Chairlift
Generally speaking, chairlifts are common sights in ski towns like Aspen or Park City. Orlando? Not so much.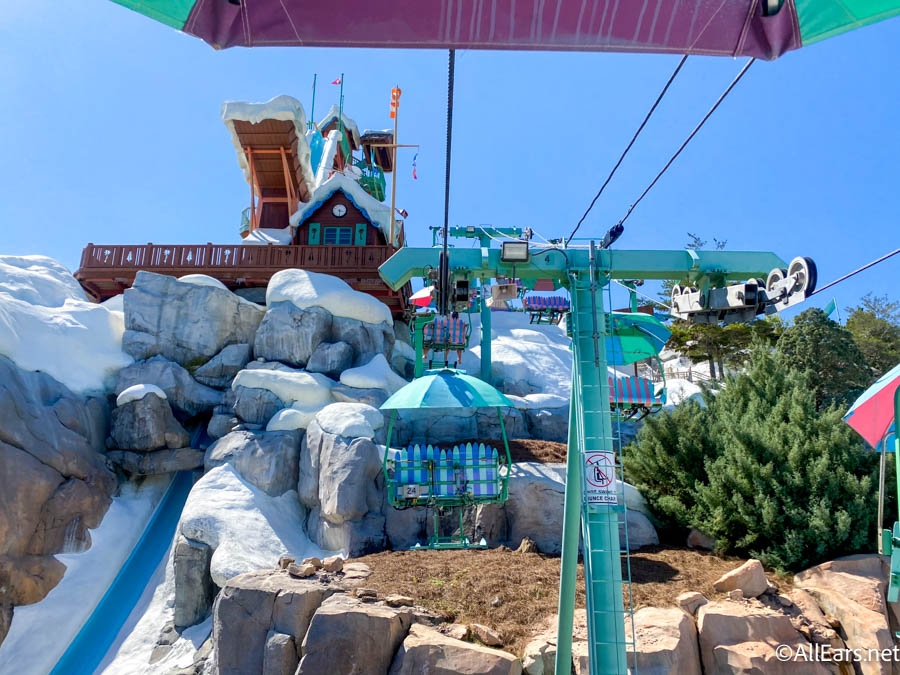 The exception is the chairlift built for Mount Gushmore, a slow-paced scenic ride that takes guests over the park to access rides like Teamboat Springs and Summit Plummet.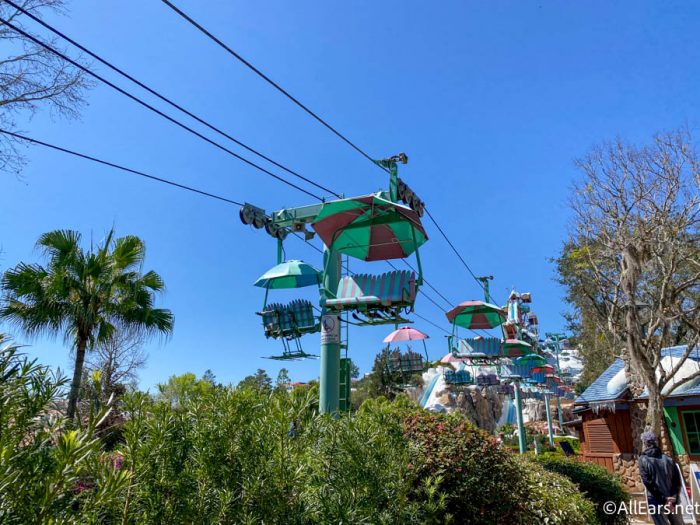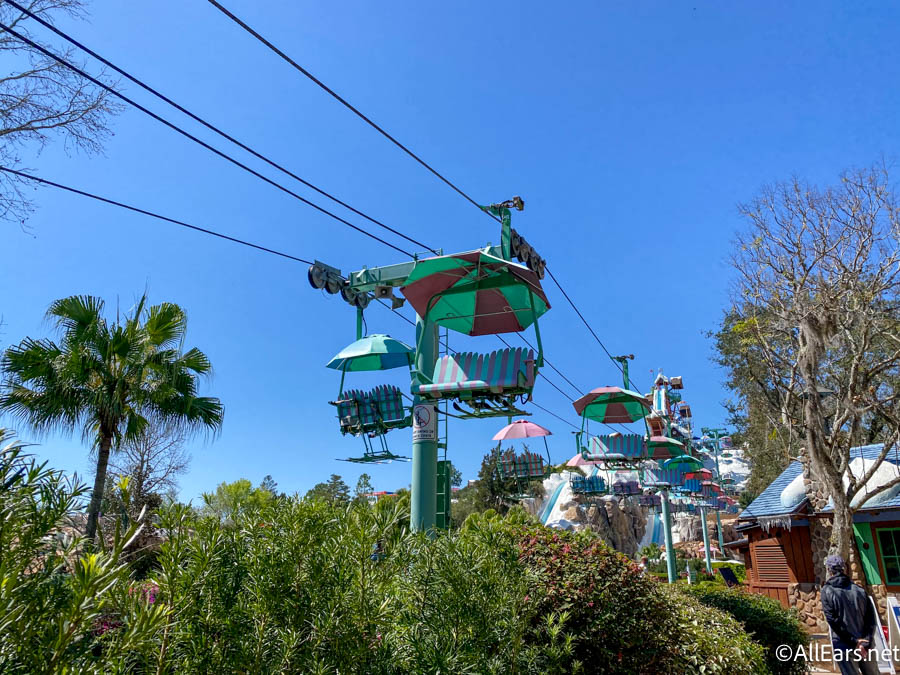 Though it doesn't take you skiing, it does hold the distinction of being the first chairlift built in Florida.
The Food is Surprising
Especially compared to the other parks, Blizzard Beach isn't exactly a foodie paradise. With an emphasis on typical theme park snacks, like hot dogs and pretzels, this is no EPCOT.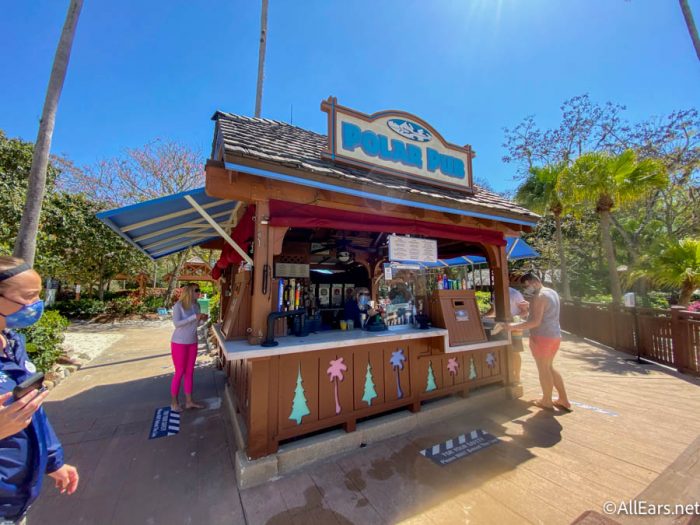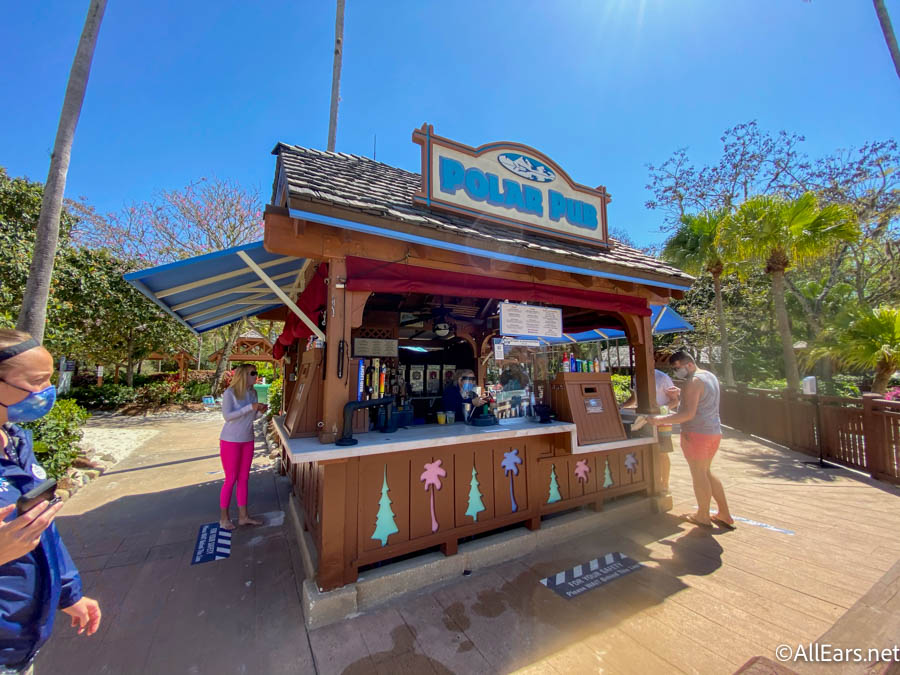 But that's not to say there aren't a few food surprises here! Like at Lottawatta Lodge, which has a surprising amount of vegetarian options, including a Plant-based Bratwurst Sandwich and a Roasted Tofu Rice Bowl.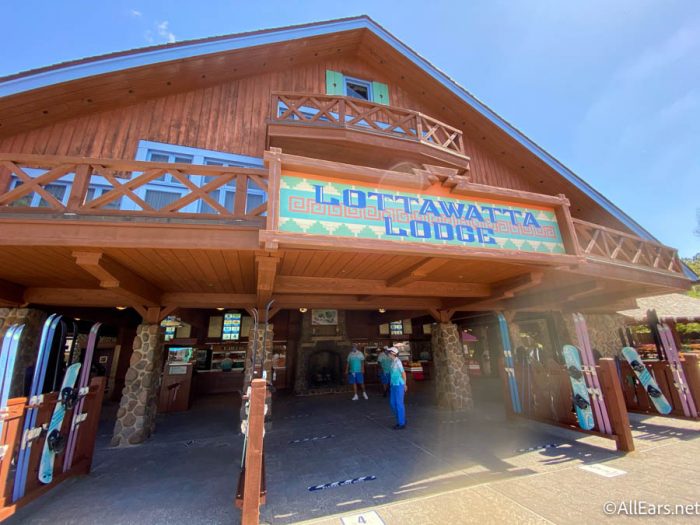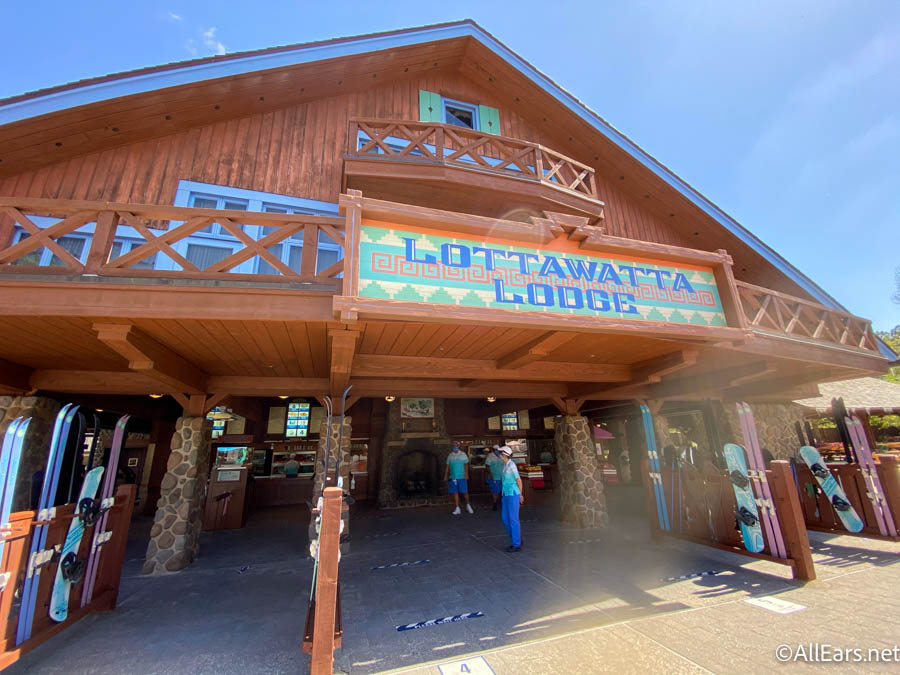 Warming Hut, meanwhile, leans hard into comfort food with legit great menu items like a Shrimp Louie Lettuce Wrap and Loaded Mountain Tots heaped with beef chili, cheese sauce, bacon bits, and sour cream. They're basically Totchos at the pool.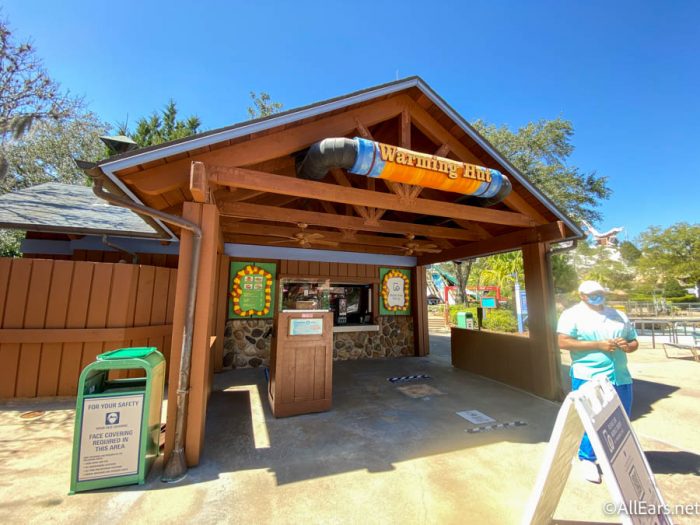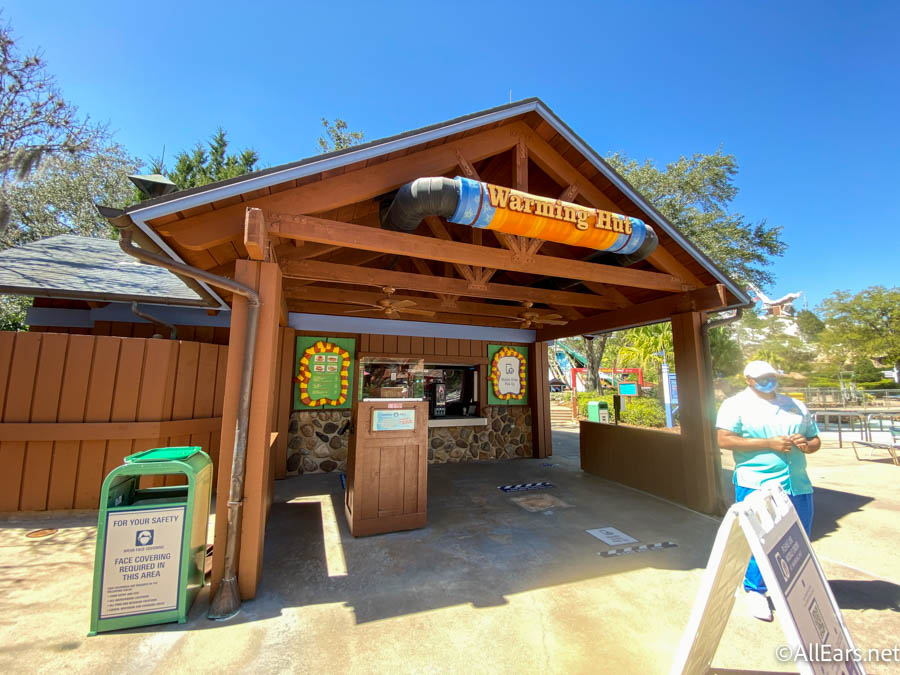 Mini donuts are also a thing here! Unique among Disney World donuts, these cute lil' guys are bite-sized fritters sold at Joffrey's Coffee by the half dozen or full dozen, along with raspberry, chocolate, or white chocolate sauce.
You can also find some fun frozen cocktails and boozy shakes in Blizzard Beach, like the Piña CoLAVA and the Salted Caramel Bourbon Milk Shakes.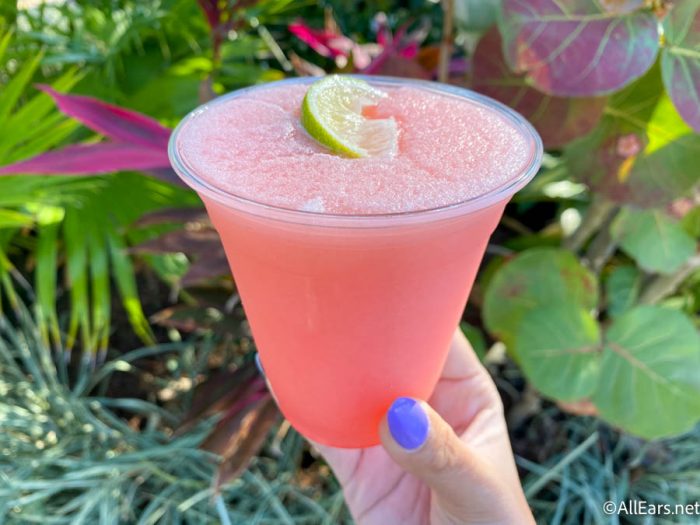 Clearly, there's a lot of funky history and unique backstory here at Blizzard Beach. So the next time it's feeling particularly sweltering in Disney World, consider paying a visit to this underrated park!
What's your favorite thing about Blizzard Beach? Let us know in the comments!
Join the AllEars.net Newsletter to stay on top of ALL the breaking Disney News! You'll also get access to AllEars tips, reviews, trivia, and MORE! Click here to Subscribe!