DISCLOSURE: This post may contain affiliate links, meaning when you click the links and make a purchase, we receive a commission.
It's the most wonderful time of the yearrrrrrrrrrr!
The holiday season is already upon us at Walt Disney World and Universal Orlando (no it's not too early, we will not be discussing) and we are decking the halls at their holiday events!
Of course, when enjoying Yuletide celebrations, it's always fun to dress the part! (Or maybe I just use it as another excuse to go shopping). And if you're headed to a Disney or Universal event (or any holiday event really), we've got you covered!
Here are 5 things I am wearing this holiday season — perfect for Disney, Universal, or your neighborhood Christmas party.
I wore this cozy sweatshirt to the first night of Disney's Very Merriest After Hours and it was quite a hit! It runs a bit large, but I always want sweatshirts to be big so the large was perfect if I want to wear it with leggings later this season.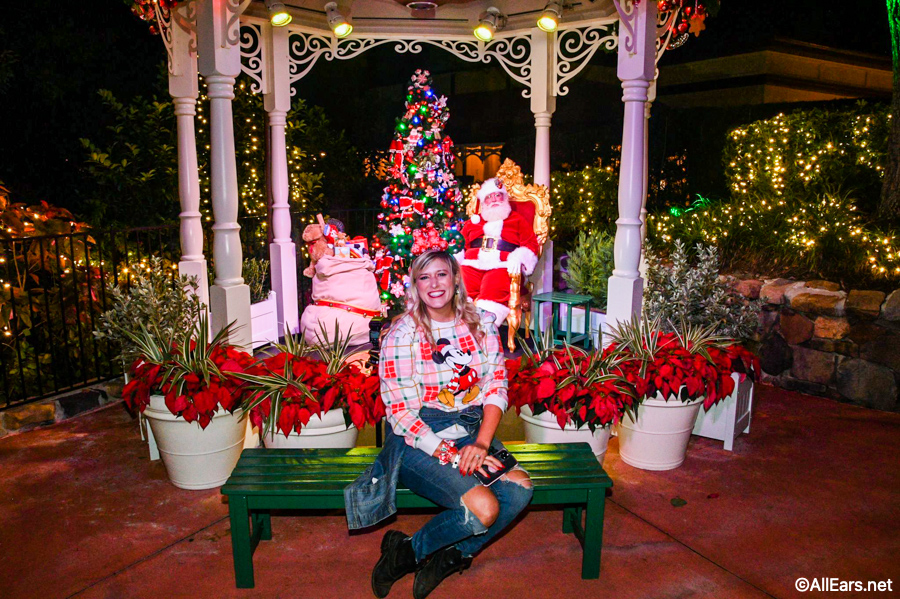 I also snagged this off Amazon, for quite a steal! Isn't it CUTE and simple? It's really soft too and I love the vintage vibes.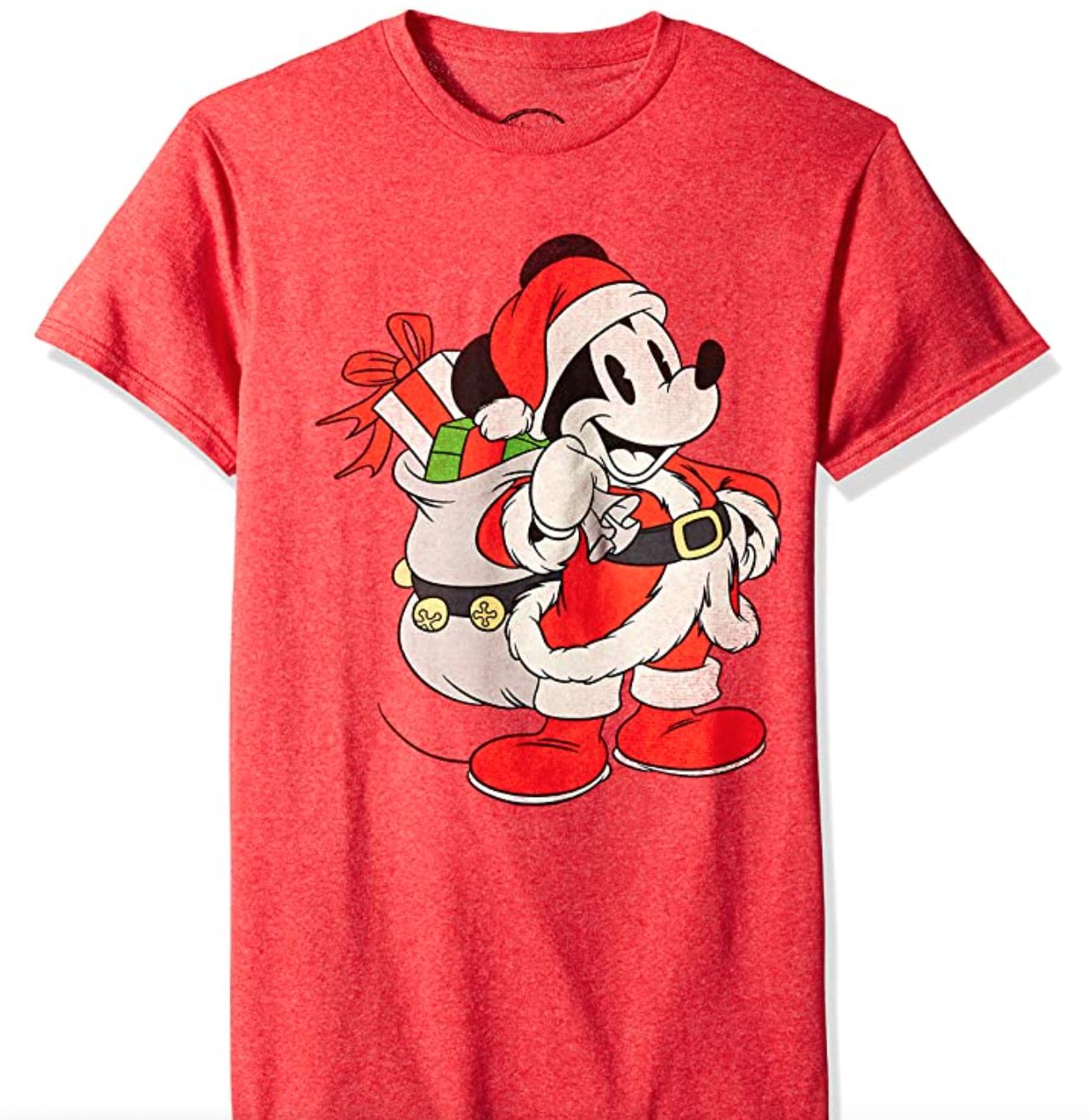 Holiday Minnie Ears
If there is something I love possibly TOO much, it's Minnie ears. And there are some CUTE ones this year! We've only seen two pairs in the parks so far (with. more on ShopDisney), and I couldn't resist either pair!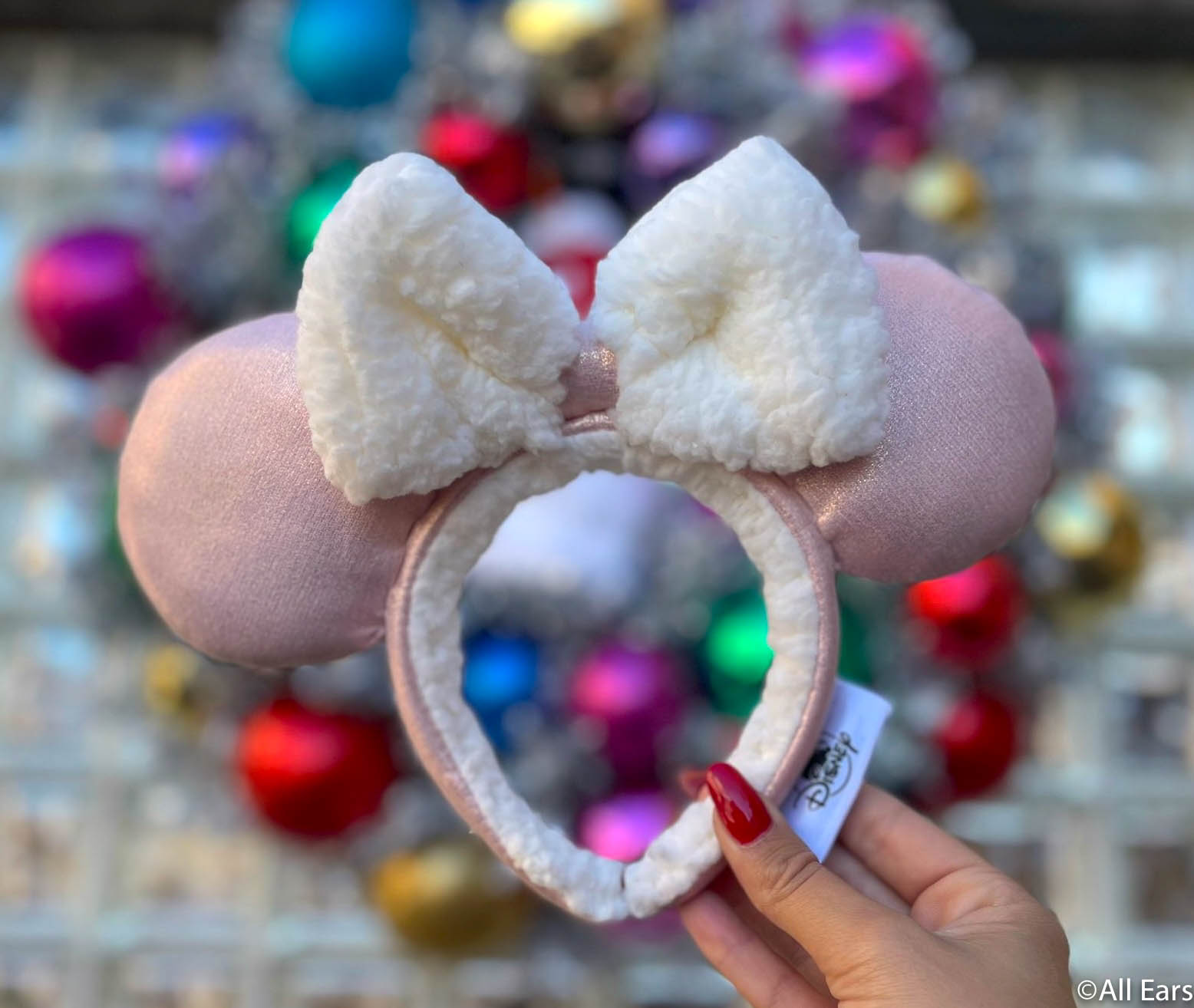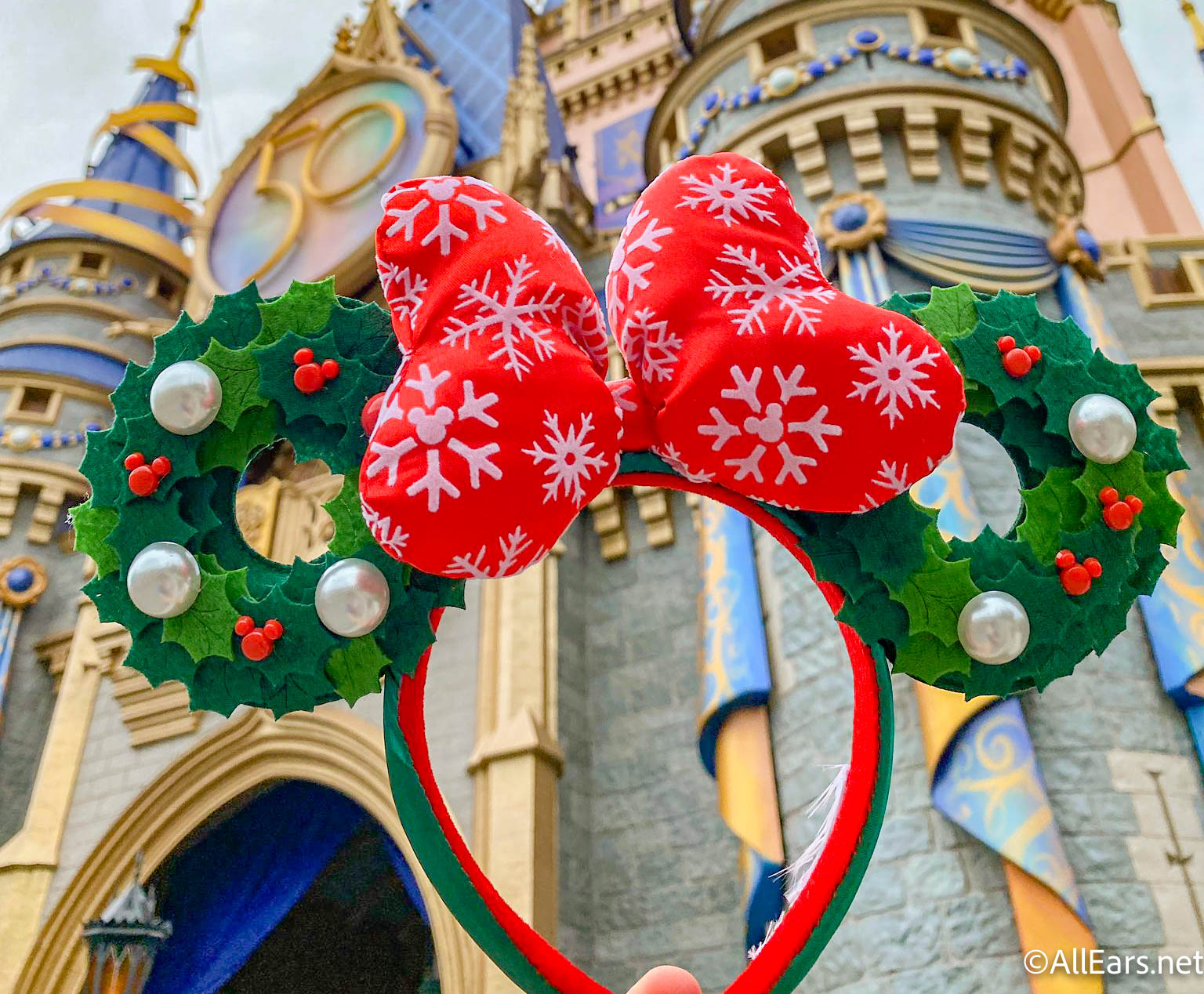 The wreath ears have yet to appear online, but we'll share when they do!
Harry Potter Christmas Sweater
For some reason, wizards celebrate Christmas. We're not here to question it, we're here to party in Diagon Alley. And there's no better fashion for the occasion, than a "Molly Weasley" hand-knitted wool sweater!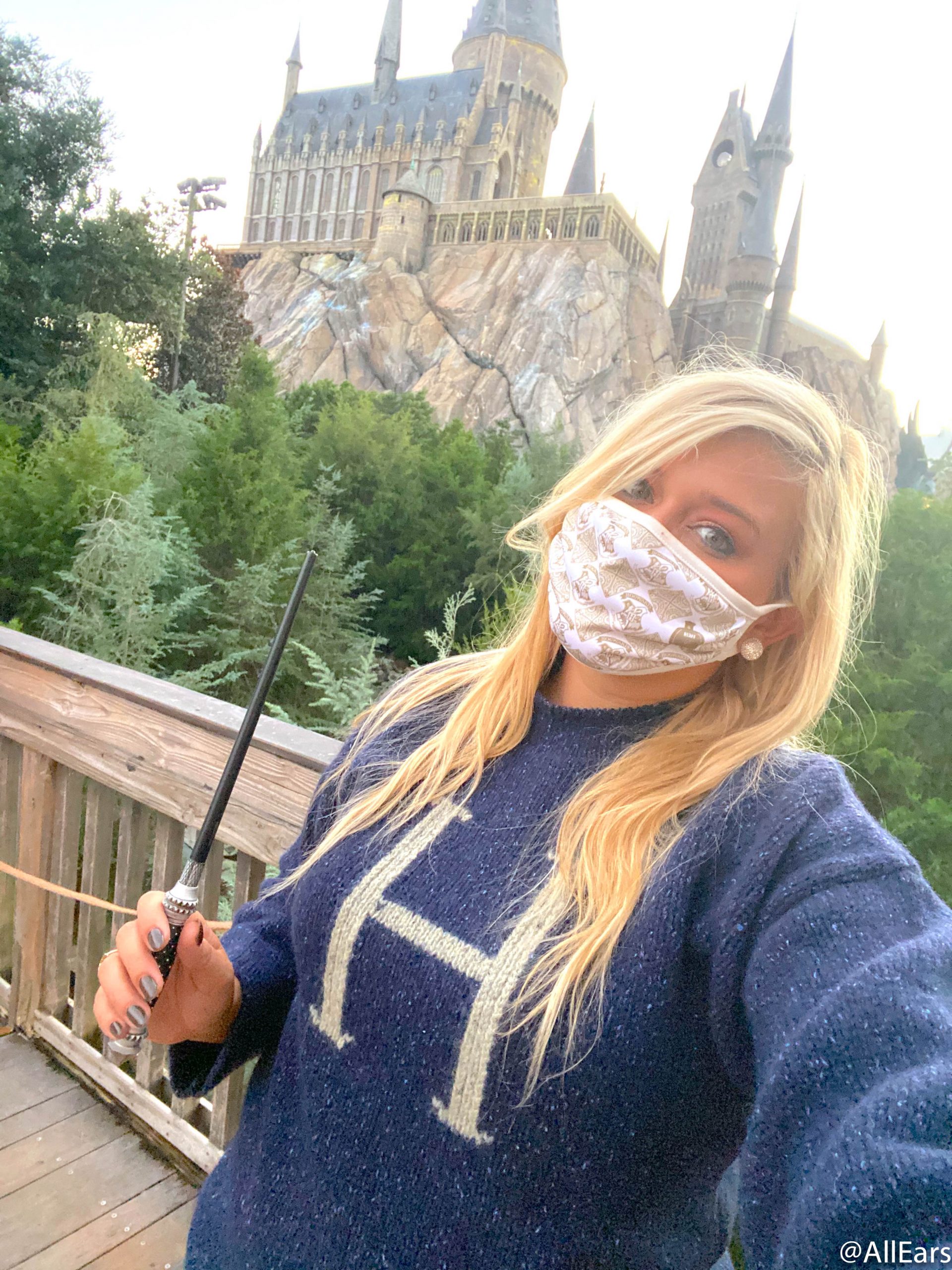 I snagged Harry's in Madam Malkin's Robes for all Occasions inside the park, where you may also spot Ron's, Fred's, and George's. Just be careful not to wash them in hot water — they're real wool so they'll shrink so much a house elf couldn't fit in it!
If you know me you know I LOVE a good lip. And nothing jazzes up a holiday look like a good red! This is my current favorite brand of longwear lip that stands up to theme park snacks and masks — I wear it basically every day in a variety of shades. This one is a new darker red I grabbed just for the holiday season.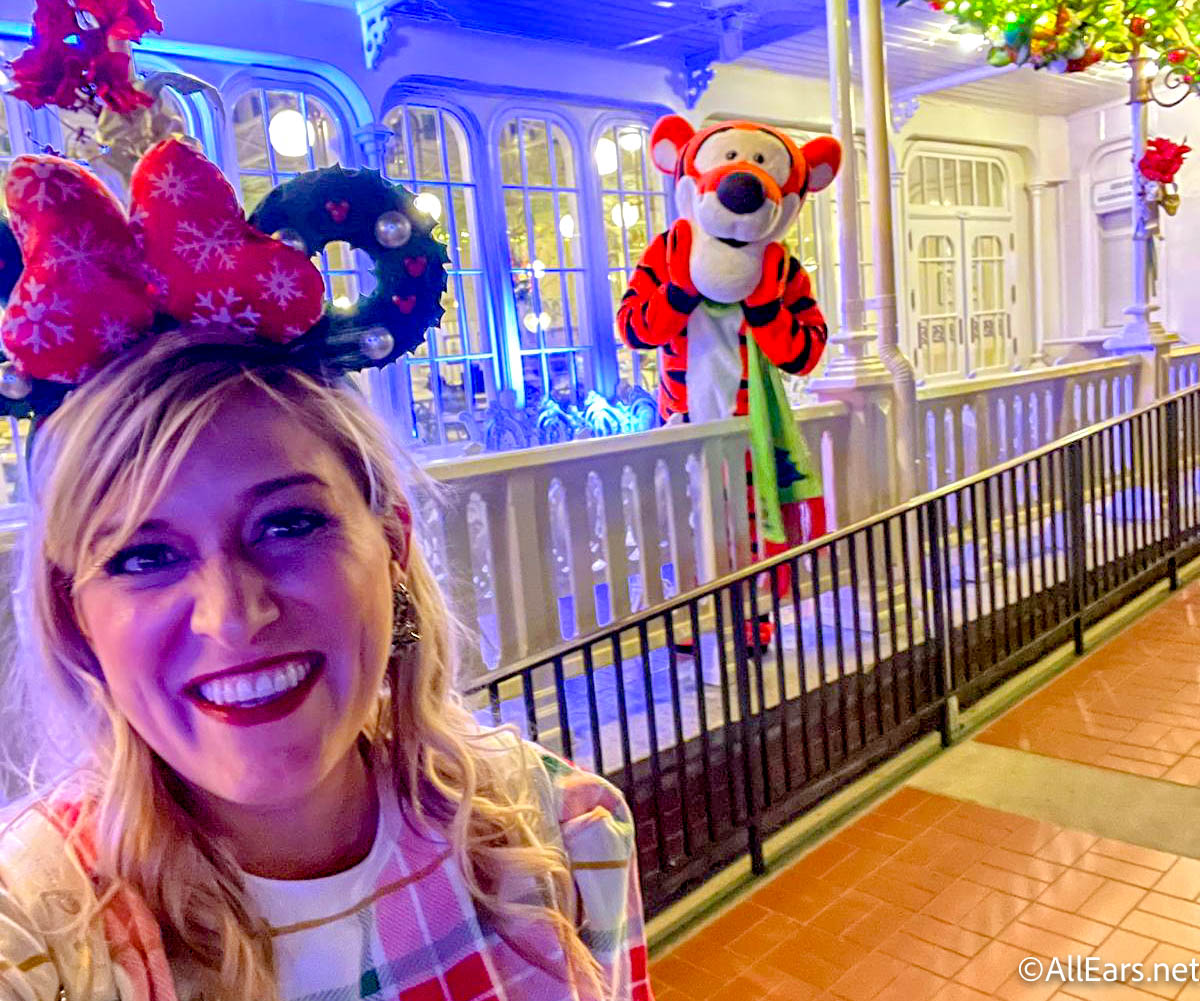 There you have it! Five holiday pieces that will be on repeat this Christmas season. Happy shopping!
What are you most excited about this holiday season? Let us know in the comments!