The Disney Cruise Line has been updating all sorts of travel elements on-board from character interactions to dining options and even safety regulations.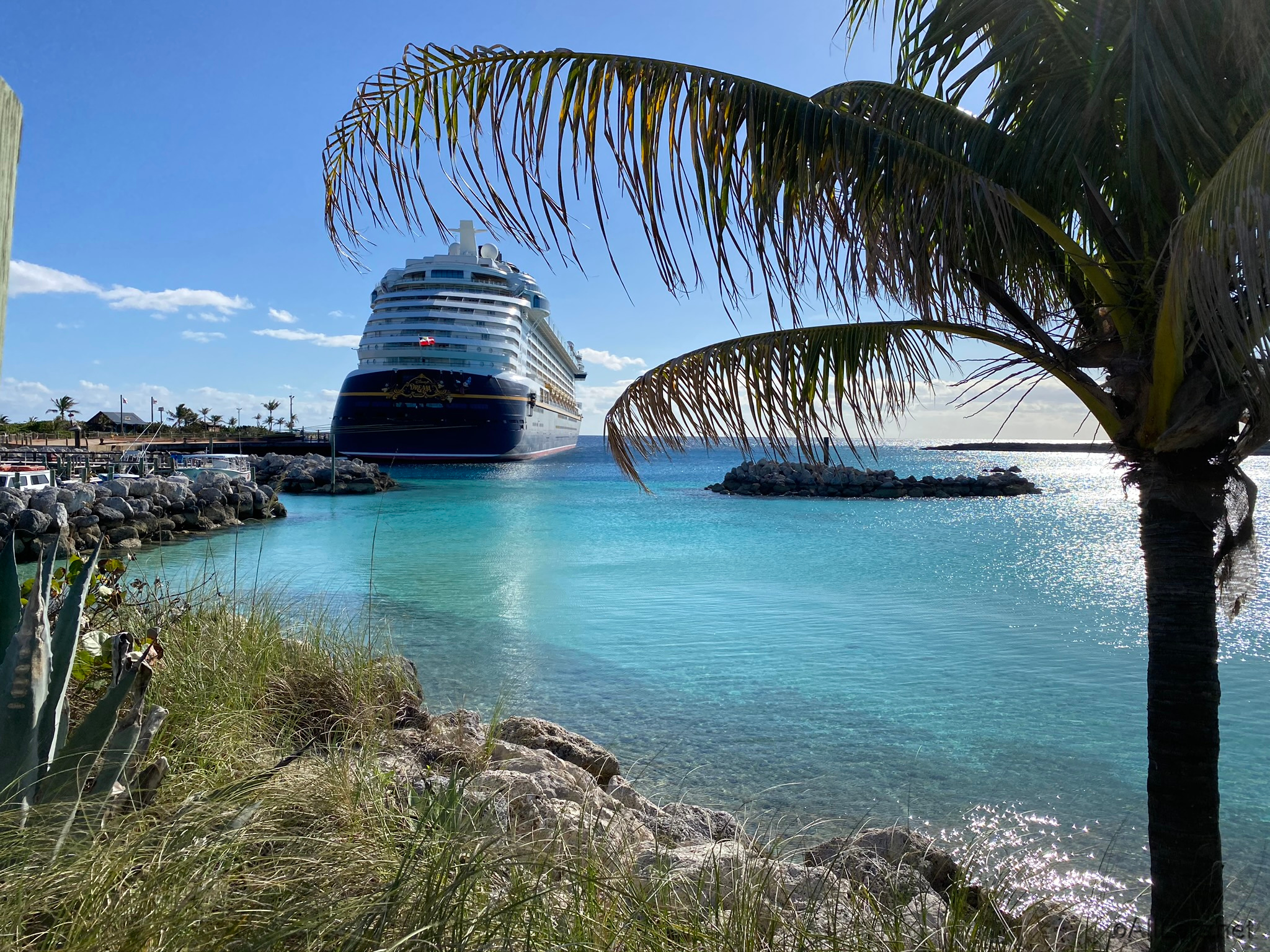 But, whether you're planning to go on your first cruise or your tenth, you're going to want to know about the latest Disney Cruises scheduled in the future!
Ready to travel to your favorite tropical destinations? Well, the Disney Cruise Line has announced that it will return to the Caribbean and Mexican Riviera for its 2023 itineraries! Guests will be able to depart from ports like Miami and Port Canaveral in Florida, New Orleans in Louisiana, Galveston in Texas, and San Diego in California.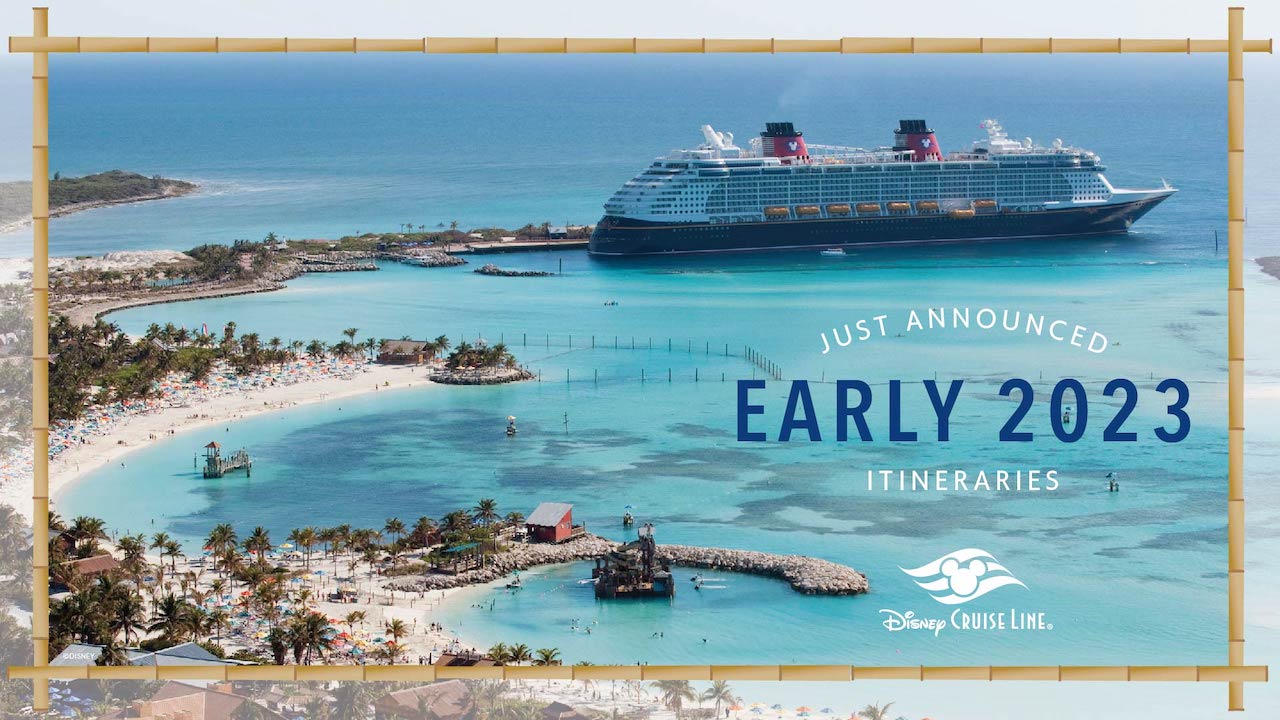 Two ships will be sailing from Port Canaveral, while a third ship will depart from Miami to the Bahamas and Caribbean. Each cruise that leaves from Florida will stop at Disney's private island, Castaway Cay. The Disney Fantasy will kick off seven night sailings to the Eastern and Western Caribbean, along with one eight night trip to Bermuda! The brand new Disney Wish will also be included in these departures from Port Canaveral in 2023 with three and four night sailings to Nassau, Bahamas and Castaway Cay.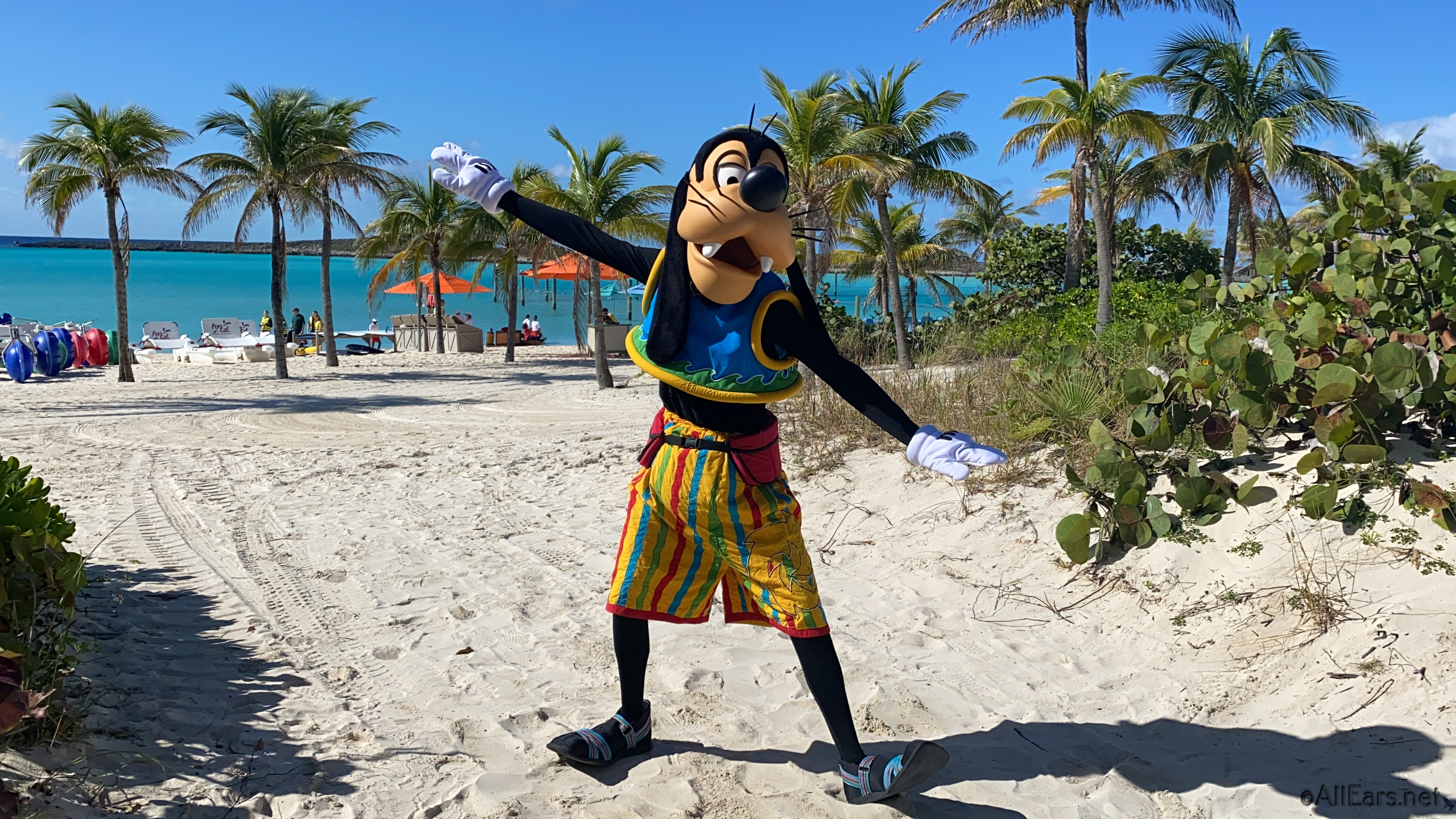 The Disney Dream will depart from Miami on four and five night cruises to spots like Grand Cayman, Nassau, Castaway Cay, and Cozumel, Mexico, along with a special five night cruise that will have two stops in Castaway Cay.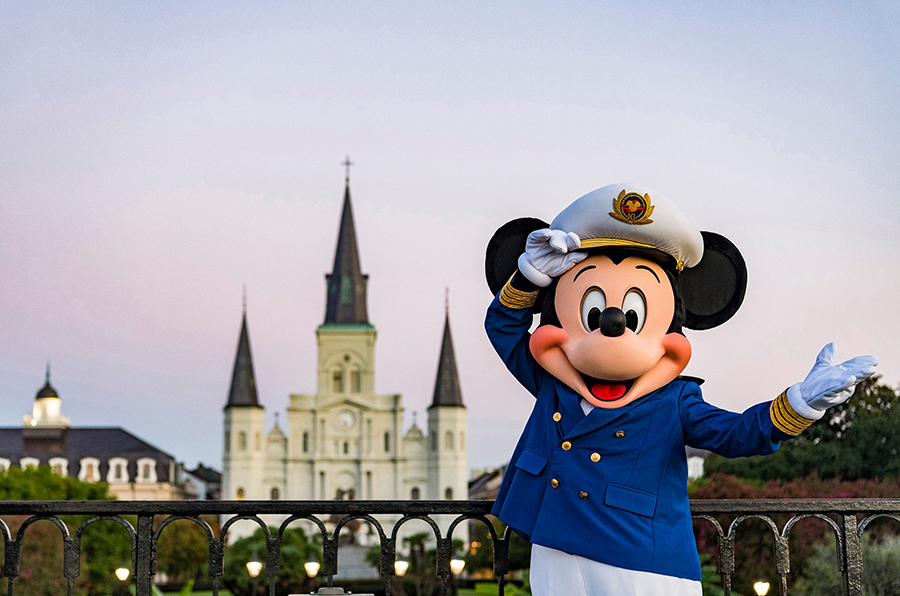 The Disney Magic has planned its own sailings from Galveston, Texas, in January and February before moving to new Orleans in February and March. During the Texas sailings, the Disney Magic will stop in Grand Cayman, Cozumel, and Progreso, Mexico, for four, five, six, and seven night trips. In Louisiana, though, the ship will depart along the Mississippi River on four, five, and six night trips to Grand Cayman and Cozumel. Each of these Disney Magic cruises will have two or three days at sea.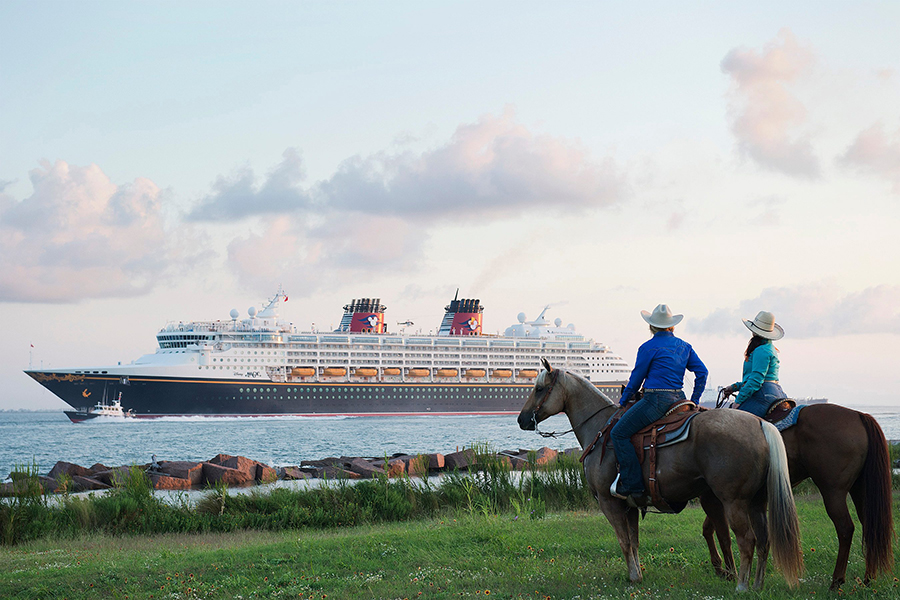 The Disney Wonder will be stationed on the West Coast in April and May as the ship sails from San Diego to Baja, Mexico, and the Mexican Riviera. Voyages will last three to seven nights with stops in places like Ensenada and Cabo San Lucas. The seven night itineraries, though, will have a stop at Mazatlan and Puerto Vallarta.
Booking begin on October 14th, 2021 for Platinum Castaway Club Members and Golden Oak Club Members, before opening to Gold Castaway Club Members on October 15th. Then, Silver Castaway Club Members and Disney Vacation Club Members will be able to make reservations on October 18th. General bookings for the 2023 itineraries open on October 21st.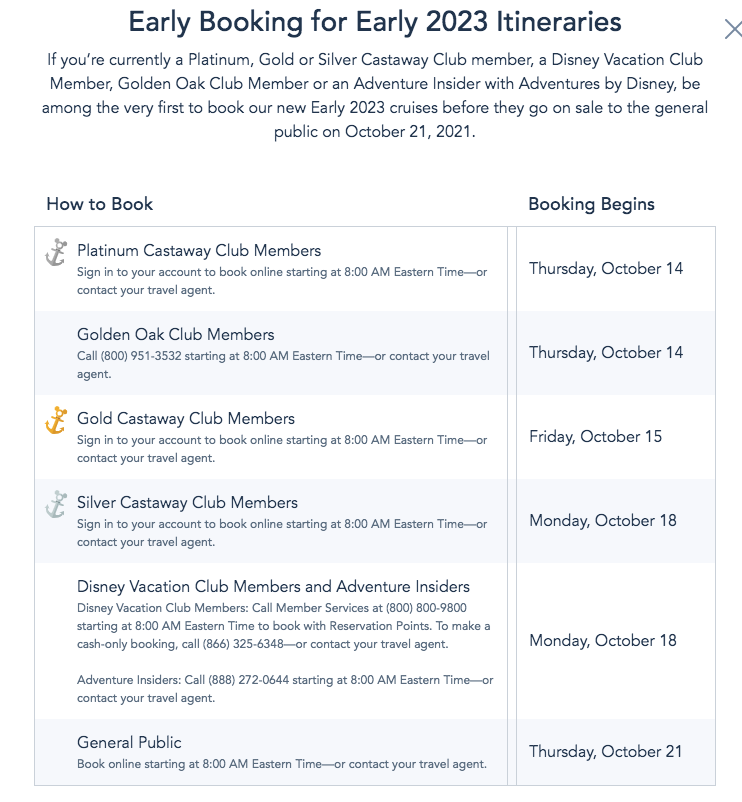 For all your Disney Cruise Line planning needs, we recommend Mouse Fan Travel to help you plan your cruise! Stay tuned with AllEars for the latest Disney entertainment and news!
Have you ever been on a Disney Cruise? Let us know in the comments below!