Is there anything better than watching a NEW Disney movie?!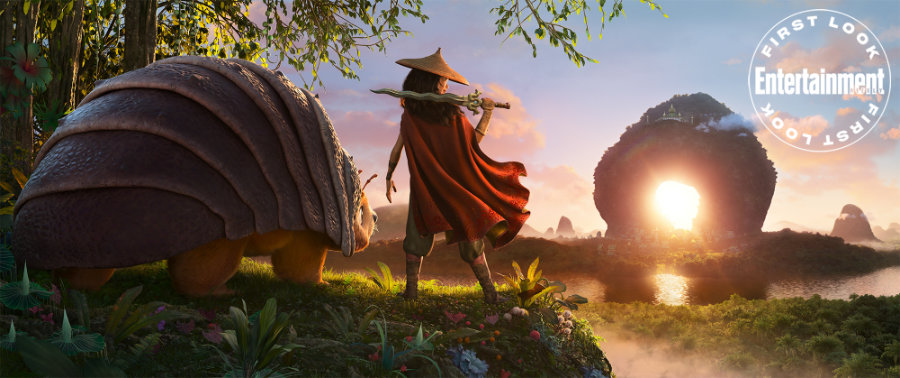 We've been looking forward to the Raya and the Last Dragon for MONTHS — and it doesn't help that themed merchandise, incredible art displays, and new experiences have already landed in the parks.
The movie dropped both in theaters and on Disney+ (with premier access) on Friday, March 5 2021, and I am SO excited. Truthfully, I don't know much about the plot or characters, because I like to be surprised. But I do know it's got a killer cast and that Disney animation never ceases to amaze me.
So without further ado, let's pop that popcorn and watch Disney's newest classic!
Spoiler alert: this post will delve deep into the movie, and feature a review at the end. You've been warned!
76 Thoughts I Had Watching Raya and the Last Dragon for the First Time
1. Seeing the castle before a Disney movie and hearing "When You Wish Upon a Star" gives me feels every time.
2. Ok well this animation is unreal and it's been 5 seconds.
3. THIS MOVIE IS BEAUTIFUL. This was made at PEOPLE'S HOMES. HOW?!?!!?!?!
4. The druun is very scary (and symbolic).
5. Disney loves a magic token. (See: Moana, The Little Mermaid, Pirates of the Caribbean…)
6. "It should've been this big inspirational moment…but instead…people being people…" Wow this movie is NOT subtle with its message.
7. "…that's what happened when I came into the story." Color me intrigued.
8. I don't know what Tuk Tuk is, but I would die for him.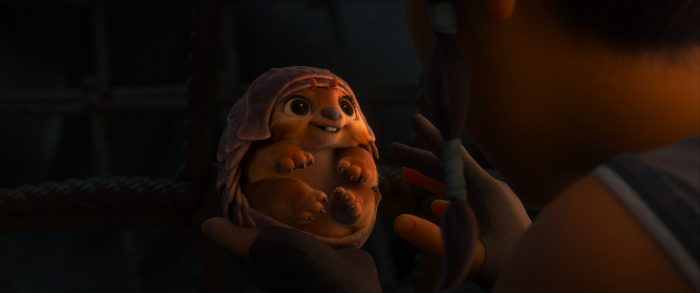 9. Her sass is off the charts and I LOVE IT.
10. BOOP.
11. Ok her dad is a treasure which means he will probably die because this is a Disney movie, and I'm already sad about it.
12. Loving this animation during the exposition of the other lands.
13. Why does that animated soup look so tasty?
14. Yes Raya queen, unite them with tasty soup.
15. Ok so Raya and not-Ruby Rose are gonna go find the dragon. This is what I am gathering.
16. I shouldn't be thrilled that there's fighting but I LOVE that these two girl bosses are so fierce.
17. OKAY SHE KICKED TUKTUK SHE IS DEAD TO ME.
18. Oh no. Oh no. Is this how dad dies?
19. THE DRUUN!!!!
20. NO DAD NO. *casually sobbing*
21. Omg the stone child is too much.
22. Just now realized she's riding a GIANT TukTuk.
23. This Tail scene is giving me major "The Force Awakens" vibes with the sand and the wreckage.
24. Raya crying is breaking me. I already adore her.
25. Omg did she really bring a dragon back!?
26. A dragon named Awkwafina.
27. Ok well in a close race Awkwafina Dragon may be the best character. (Also, I am going to continue to scream at how amazing this animation is. JUST LOOK AT HER HAIR.)
28. I knew we weren't done with not-Ruby Rose.
29. Is it weird I like the glitter-farting bugs?
30. Raya is like a cartoon lady Indiana Jones.
31. EVIL NOT-RUBY ROSE AND HER MEAN GIANT CAT.
32. Who is this adorable shrimp-peddling child?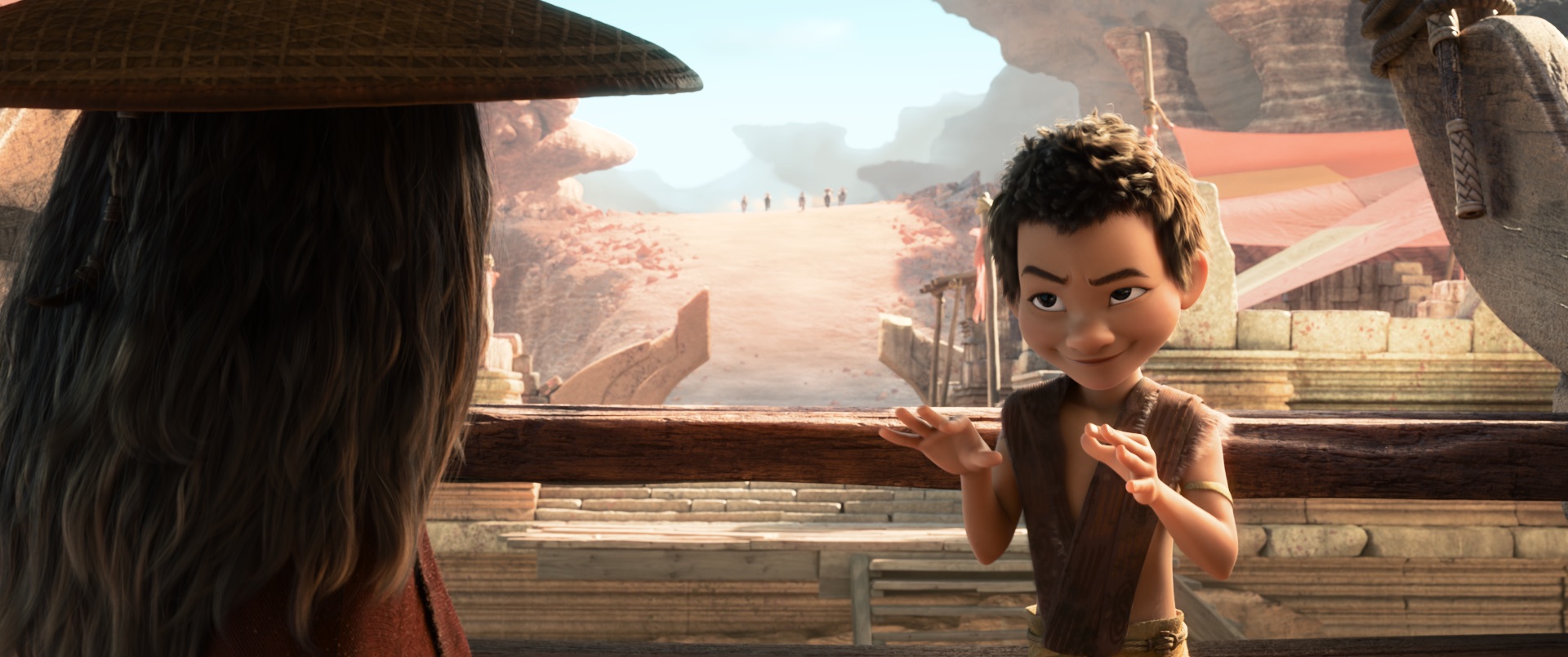 33. Poor TukTuk is always trying to get snacks and failing.
34. Have I pointed out how beautiful this movie is yet?
35. This poor child. I love him. Why do I love all of these characters so much!? Except for not-Ruby Rose. But even then I gotta respect her game.
36.  Could I pull off Sisu's human hair?!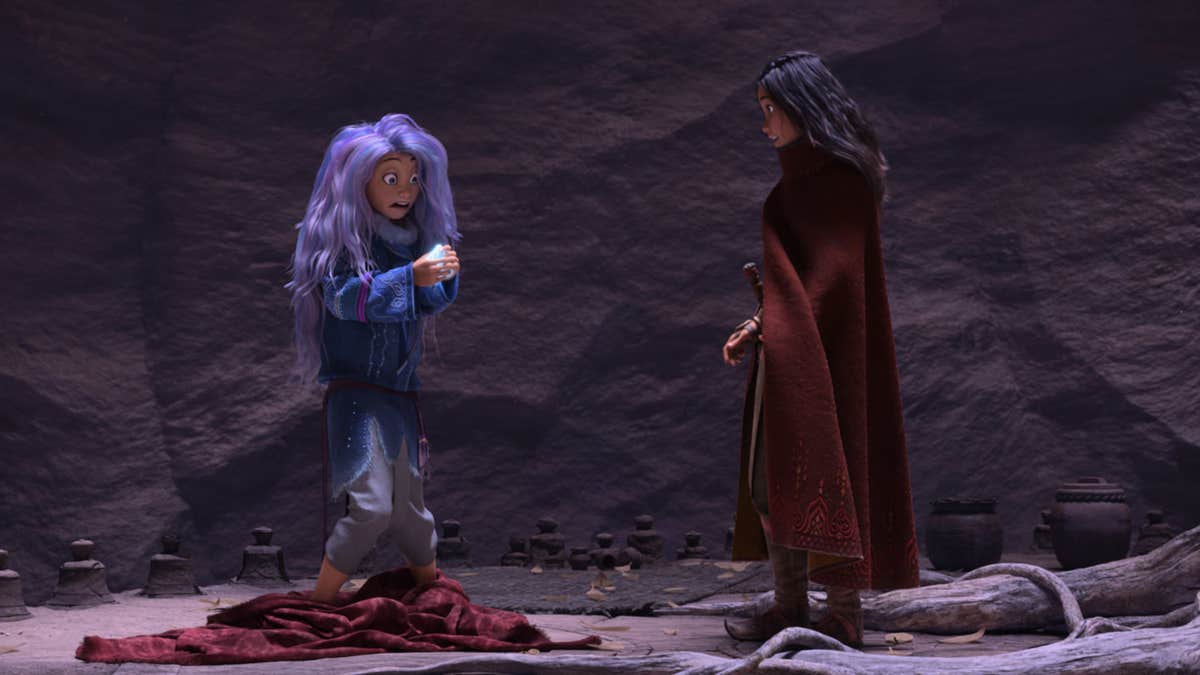 37. Wow she got got by a baby.
38. Sisu buying everything with "credit" feels a little TOO familiar…
39. THE OLD LADY!!
40. Wait…are they gonna pick up someone from each land on the boat and thus symbolize the world coming together!?
41. Poor Sisu is like a beautiful naive sophisticated new-born baby learning the truths of the world.
42. I guess I am a tongueless creatin cause I don't *love* mango.
43. Tong is a treasure too!
44. Also, I am INTO the female warriors one shoulder lewk.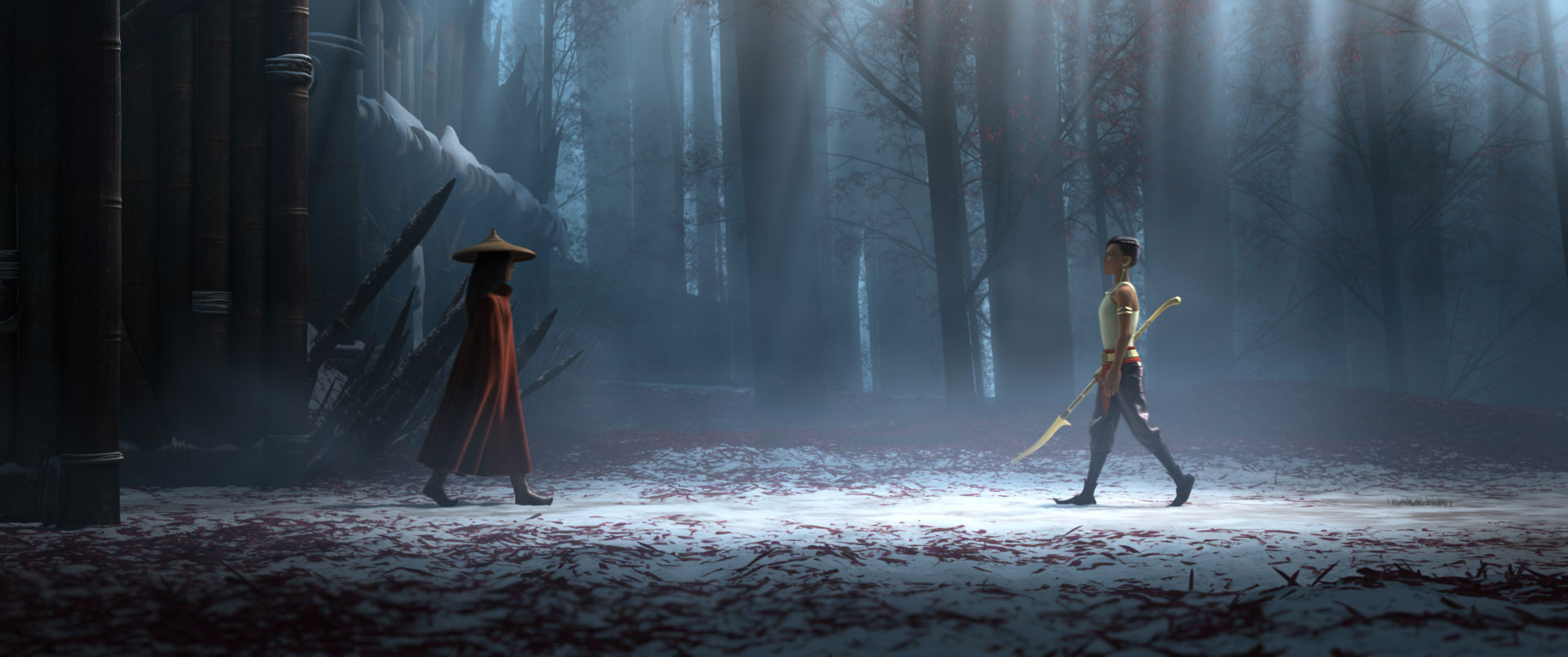 45. These action scenes make me want to take sword-fighting STAT.
46. yasss Sisu! She is fierce but also FIERCE. Ya know what I mean?
47. Okay, there was a LOOK between not-Ruby Rose and Sisu. That'll come back.
48. As Sisu tells about each of her siblings, I REALLY hope she gets to see them again.
49. Ugh, Raya's dad.
50. This is not what I meant when I said I wanted to meet Sisu's siblings.
51. "You won't regret this…" I assume that we will but I like that we're trying out Sisu's plan.
52. Not-Ruby Rose's mom is stressing me out.
53. I think not-Ruby Rose will help. *firework goes off*
54. YES.
55. NO.
56. NOOOOOOOOOOOOOOOOOOOOOO.
57. This can't be real.
58. WOW RAYA LOOKS FIERCE.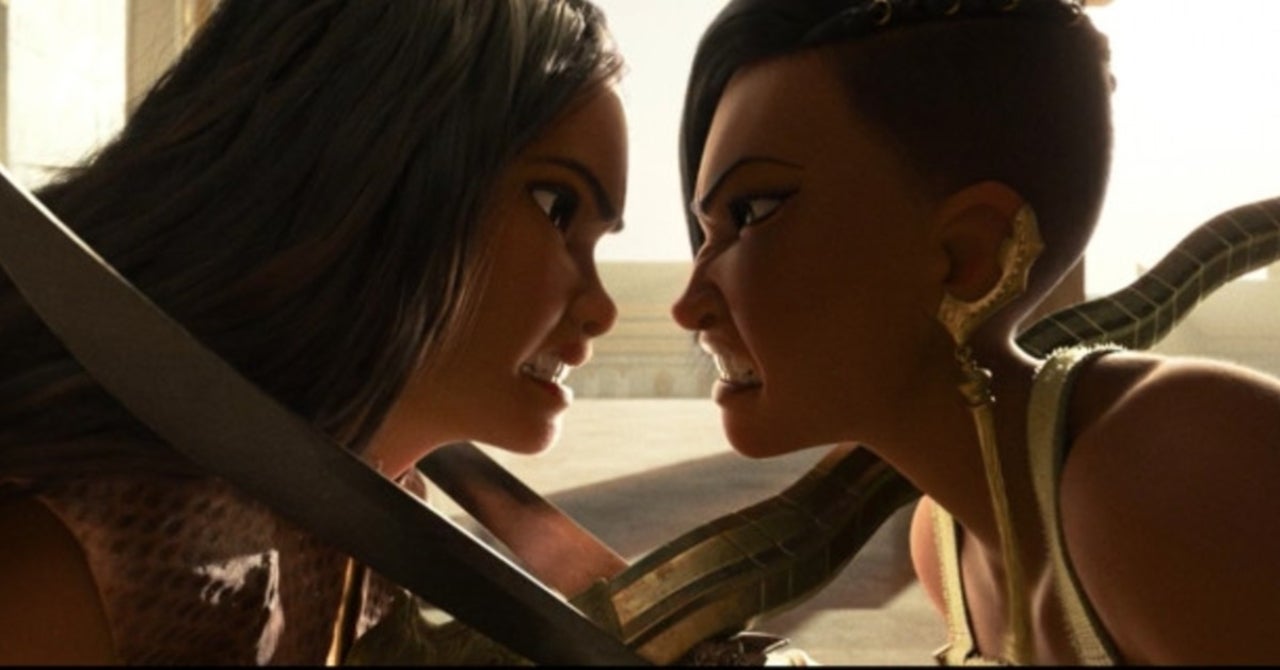 59. Ok they are both out for BLOOD. (This movie is BEAUTIFUL.)
60. Sweet angels Boun and Tong and Tuktuk helping people!!!!
61. THOSE DRUUN BETTER NOT HURT TUKTUK.
62. Why am I crying at this speech?
63. OMG RAYA.
64. I mean, they'll all come back right? This is very upsetting.
65. Oh no. It got not-Ruby Rose too.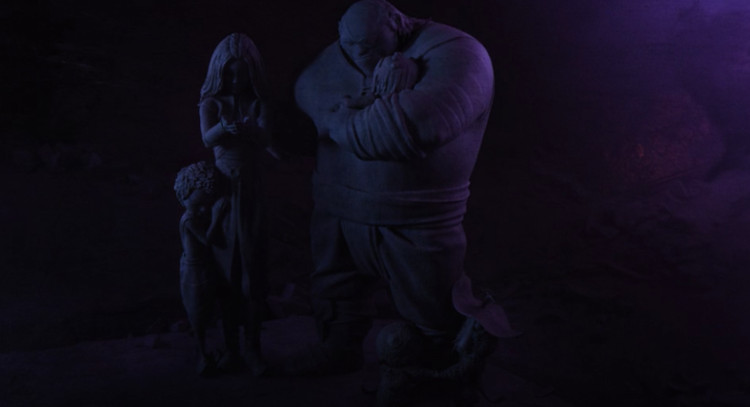 66. OH THANK GOODNESS.
67. THE ANIMATION. Can we appreciate these stone-to-human transformations in the RAIN for a second?
68. TUKTUK THANK GOD.
69. THE DRAGONS!!!! WHERE IS SISU?!
70. The music is also fabulous.
71. SISU!!!!!!!!!!!!!!!
72. Ok who is Tong? It's been annoying me all movie. *checks IMDB.* OMG WONG! THE BEST PART OF DR. STRANGE!
73. Boun's family!!!
74. If you see me buying a Tuktuk plush at the Emporium tomorrow, mind ya business.
75. I KNEW IT WAS COMING AND I WAS NOT READY FOR HER REUNION WITH HER DAD.
76. "Welcome to Kumandra." Okay, I guess I'll just cry forever.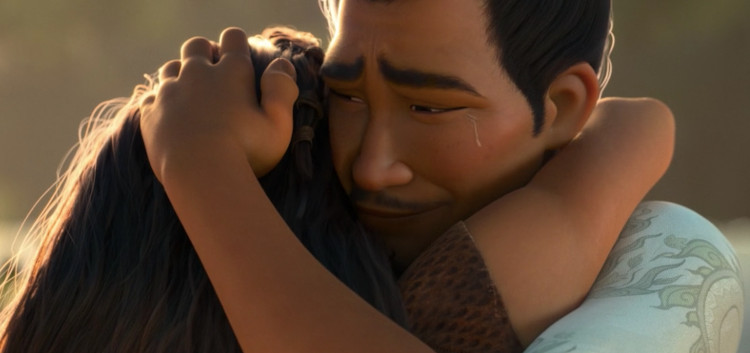 WOW.
Okay, first of all, I'd like to reiterate that this movie was MADE AT HOME. I simply can't wrap my mind around that. It's stunning — some of the most beautiful animation I have ever seen.
Second, those were some delightful characters. Raya was incredible, as were Siku, Boun, and Naamari. Plus, Tuktuk is obviously a treasure, and her dad was perfect. I really liked everyone (minus the Druuns obvi), which is rare for me.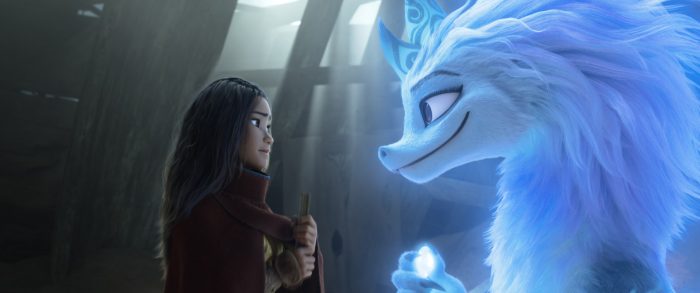 I'm always a little bummed when a Disney movie doesn't have music, but I think this one didn't need it. It would've been quite the juxtaposition between these kick-butt action scenes and ballads.
This movie reminded me of Moana quite a bit — not only in the gorgeous scenery and the gem quest plot, but that there isn't a classic Disney villain. However, unlike in Moana, I didn't really mind in Raya. I think I liked the movie more as a whole — it moved a lot faster and had plenty of other interesting characters.
Is Raya and the Last Dragon a kid's movie? Honestly, I don't know. It certainly had moments of humor, but much like recent Pixar films (such as Soul), the movie definitely felt grown up.
I hope that children watch it though. I remember when I first saw Mulan — the bravest Disney princess I had seen yet. She fought hidden alongside the boys and had to prove herself to earn their respect in the end. And here we are, 23 years later, where Raya is LEADING the boys, never once having to hide who she is. It makes me so happy to think that a new generation of girls will grow up with Raya.
Overall, I thought Raya and the Last Dragon was simply stunning. I mean they MADE IT AT HOME (did I mention that?). But beyond that, the message of unity was loud and clear — and honestly, needs to be shouted from the rooftops. It's far from a traditional Disney movie, but it works on so many levels. The story-telling is fast and entertaining, the characters are delightful, the messages are important reminders, and did I mention it's gorgeous?
Have you seen Raya and the Last Dragon? Let us know your thoughts in the comments!