Let's be honest here — 2020 was NOT the best year ever for most of us.
The global pandemic drastically changed the way most of us lived this year. From working from home to wearing masks (and yoga pants all day, everyday), life looks a little different for most of us — and a lot different for many.
It's easy to look back on 2020 and claim it was the worst year ever. But were there any bright sides? The AllEars team got to chatting about the best thing we did this year — and answers ranged from finishing a Master's degree to rereading favorite books!
We also reached out to our AllEars followers via Facebook and asked them what their upsides of this roller coaster of a year were. Maybe they mastered a new recipe in quarantine? Met their soulmate while Zoom dating? Put together a 1000 piece puzzle with their kids? From big to small, we want to celebrate the good things in life, even as we honor the challenging things about 2020.
Here are some of our favorite answers from the AllEars team and — most importantly — YOU!
BAKING, CRAFTING, AND HOBBIES:
Lots of you took advantage of being at home so much to brush up on a new (or old) skill! Some new hobbies and skills mentioned on Facebook include hiking, baking, and  puzzles!
Members of our team also got into the baking game — our editor Jess made this stunning sour dough from scratch!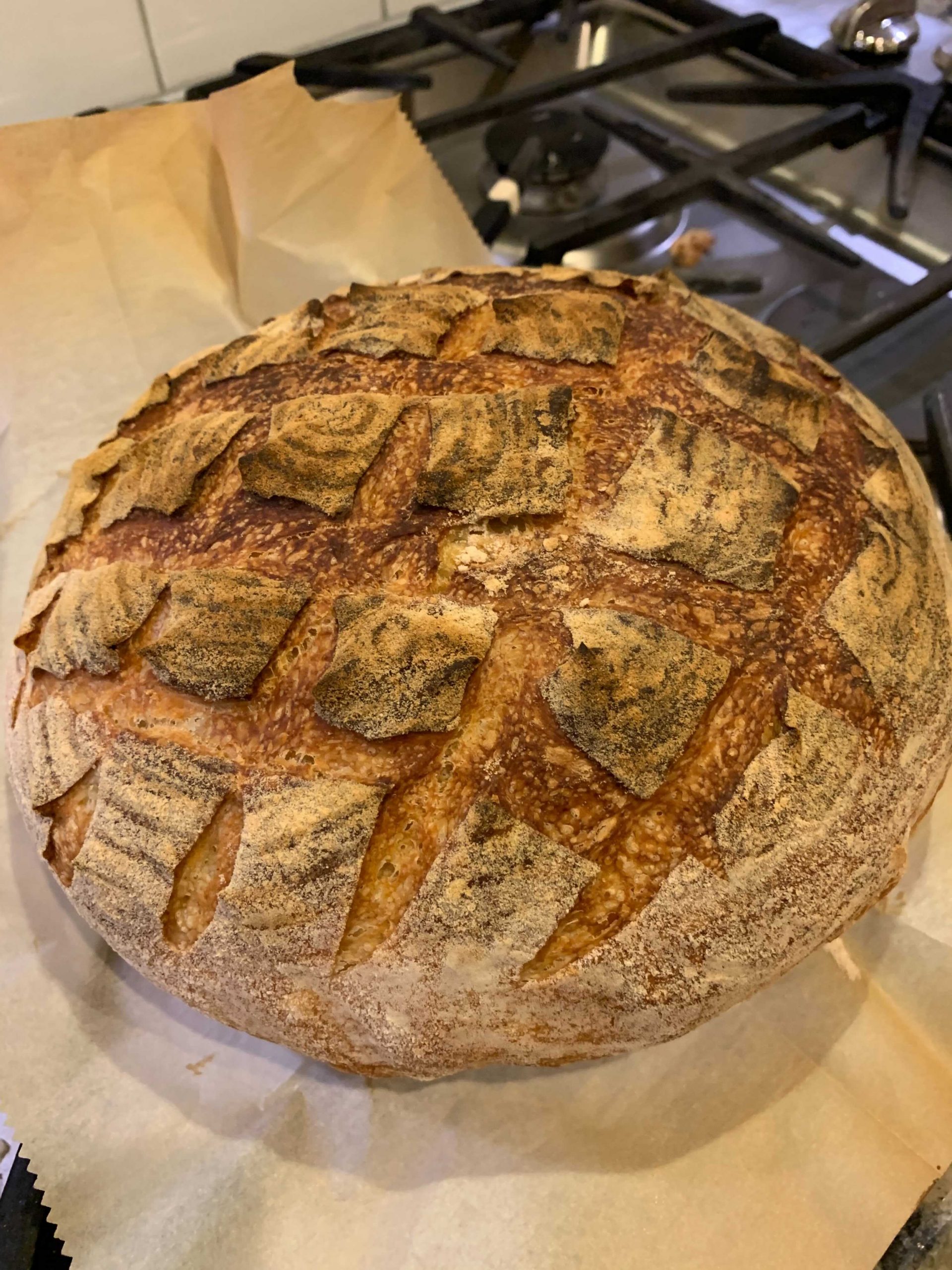 YouTube manager Meghan shared that she finally unpacked her beer cellar — after three years of living in her house. No time like the quarantine!
BONUS TOTAL TEAMMATE BRAG: One of our editors finished her masters! And one of our writers presented her senior honors project and will be throwing her graduation cap (symbolically) this week!
ENTERTAINMENT:
Many people used the quarantine as time to catch up on books, movies, and television — or even find a new favorite!
Popular choices include watching all of The Mandalorian, Schitt's Creek, Parks and Recreation (hello, reunion special!!), Marvel and Star Wars!
Our writer, Lydia, got deep into two franchises — rereading Harry Potter AND watching all of the Star Wars films for the first time!
Personally, I watched all of the Marvel movies for the first time, which turned me into a person who cares about a tree and raccoon BFF set now. You can read my recaps of each Marvel movie on AllEars (another productive use of time) — here's Iron-Man to start!
FUR BABY QUALITY TIME:
No one loved 2020 as much as our pets, am I right? They were lapping up all of the quality time with their humans! Remember when the AllEars team dressed up their pets as Disney characters — and then asked you to do the same?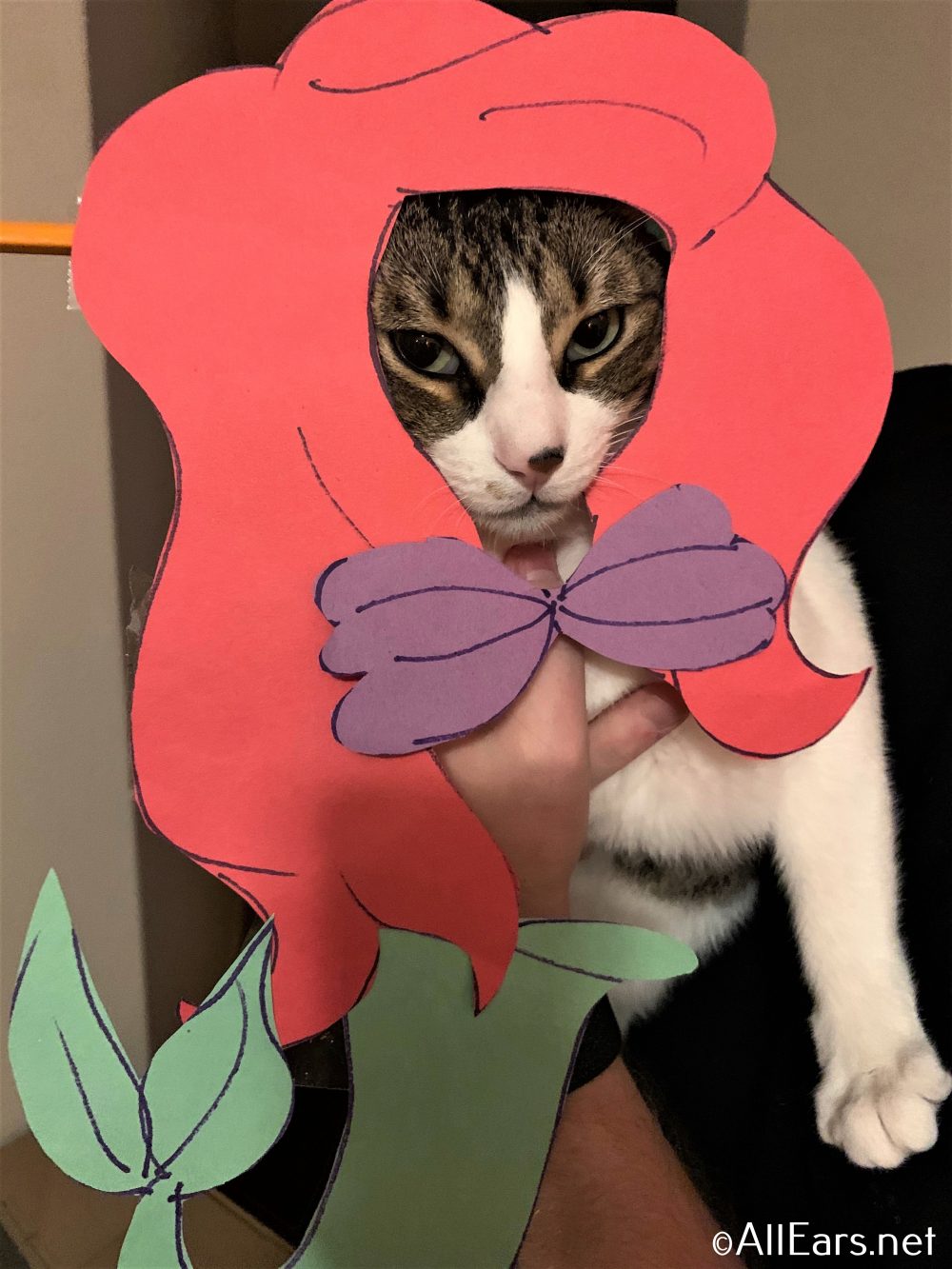 My buddy Kronk became the world's best assistant — even insisting on his own joining in on Zoom meetings. (Also I dyed my hair pink which has been a dream of mine since Christina Aguilera "Come on Over" video.)
Our writer Bri, has accepted her fate as a Cat Lady and spent a lot of time with her buddy Fox!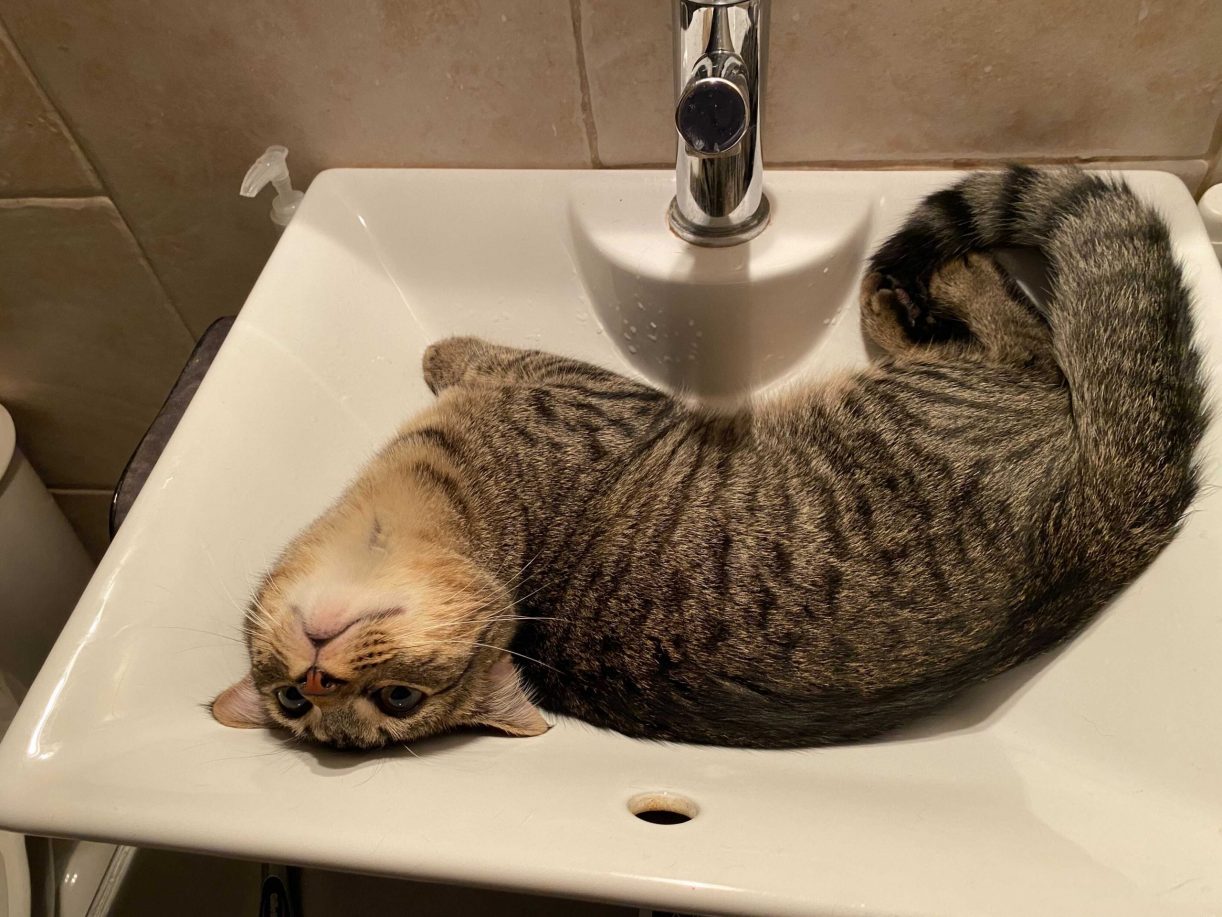 Morgan also got some QT with Poe — well…at least one of them enjoyed it.
Some people not only played with current fur buddies — but they adopted new ones!!
Look at these sweet additions to the AllEars family: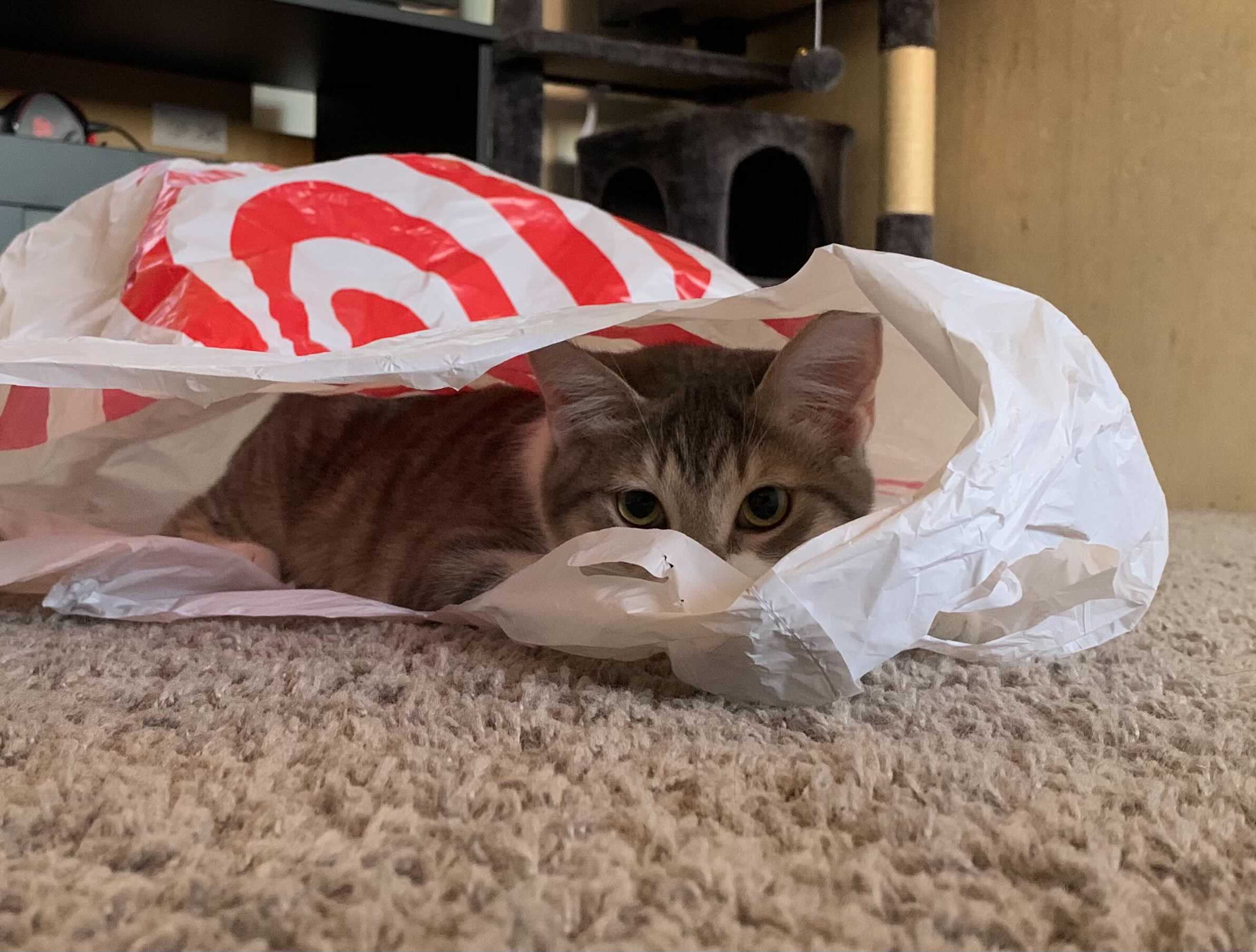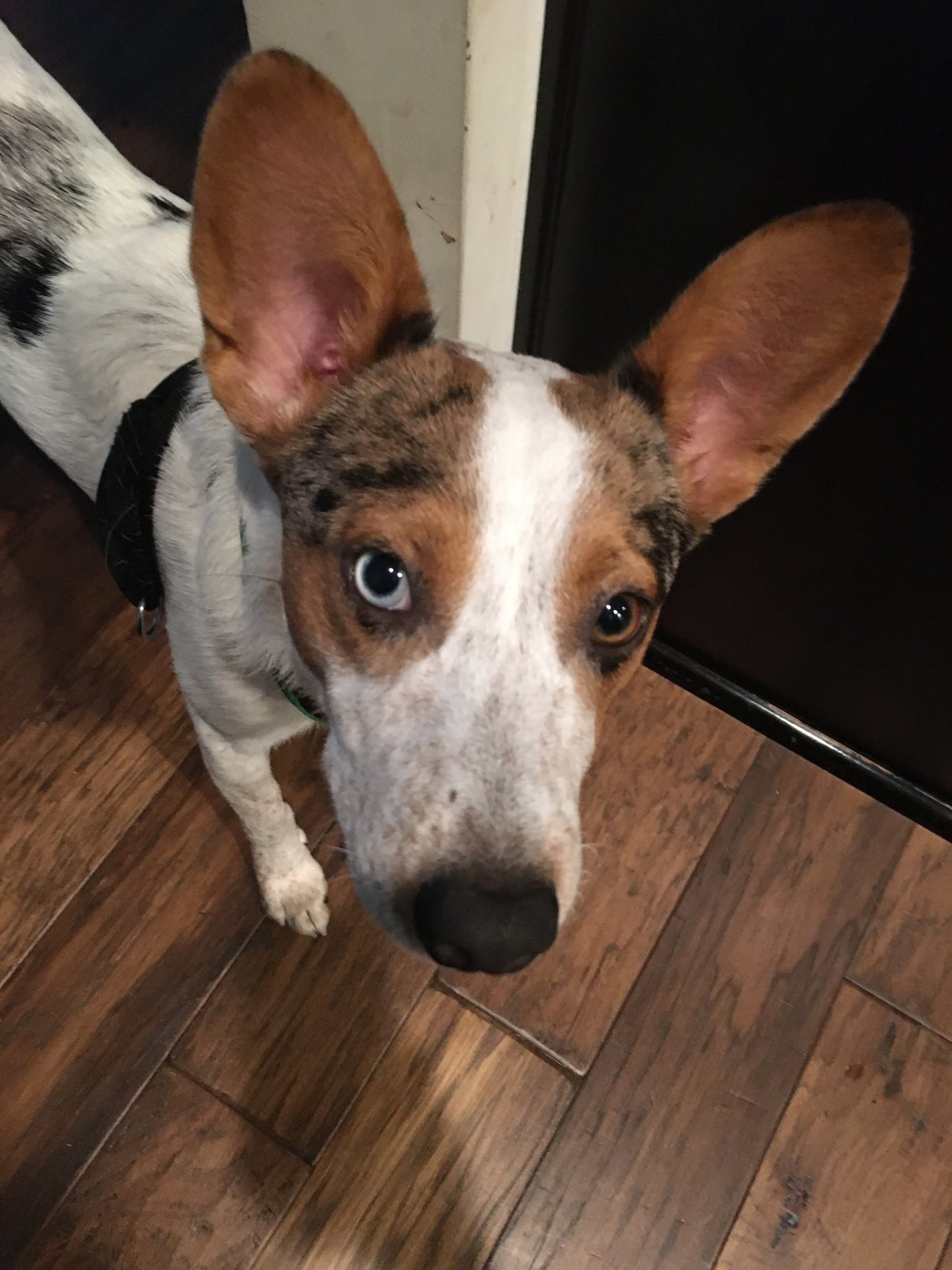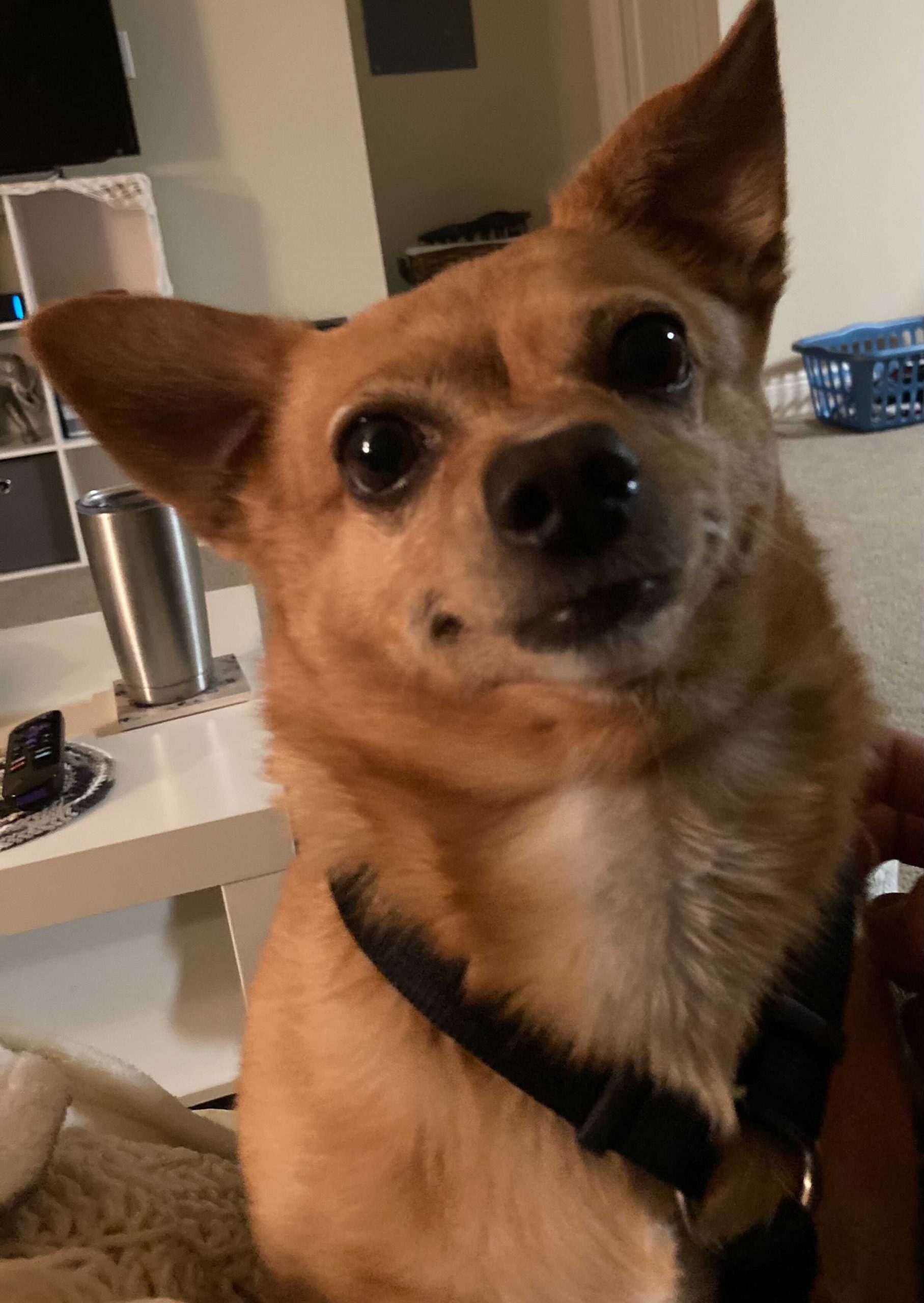 AllEars team members weren't the only ones adopting new fluffy friends. Look at these sweet babies from our Facebook followers!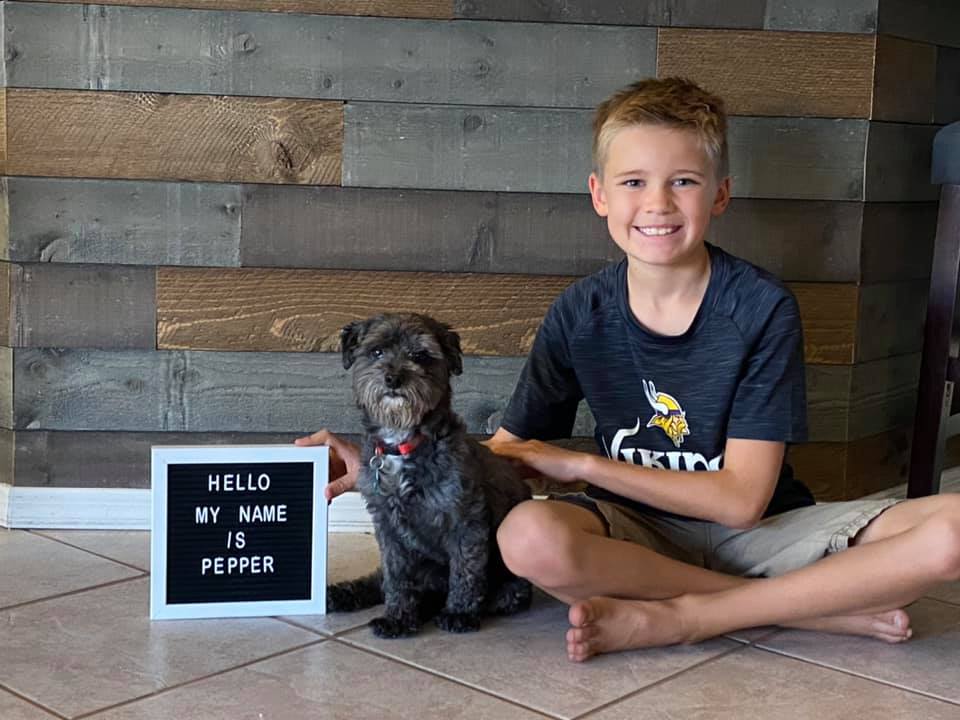 Quality time with fur babies is definitely an upside to hanging out at home.
HUMAN QUALITY TIME:
Of course, hanging out with humans isn't too bad either.
Lots of our team and readers alike said they were grateful to the time they got to spend with their spouses and kids! Taking long walks, having board game tournaments, and planning movie nights were all mentioned as ways they spent their bonus family time together.
And some of you even had new additions to the family this year! How sweet are these new little ones our readers shared with us?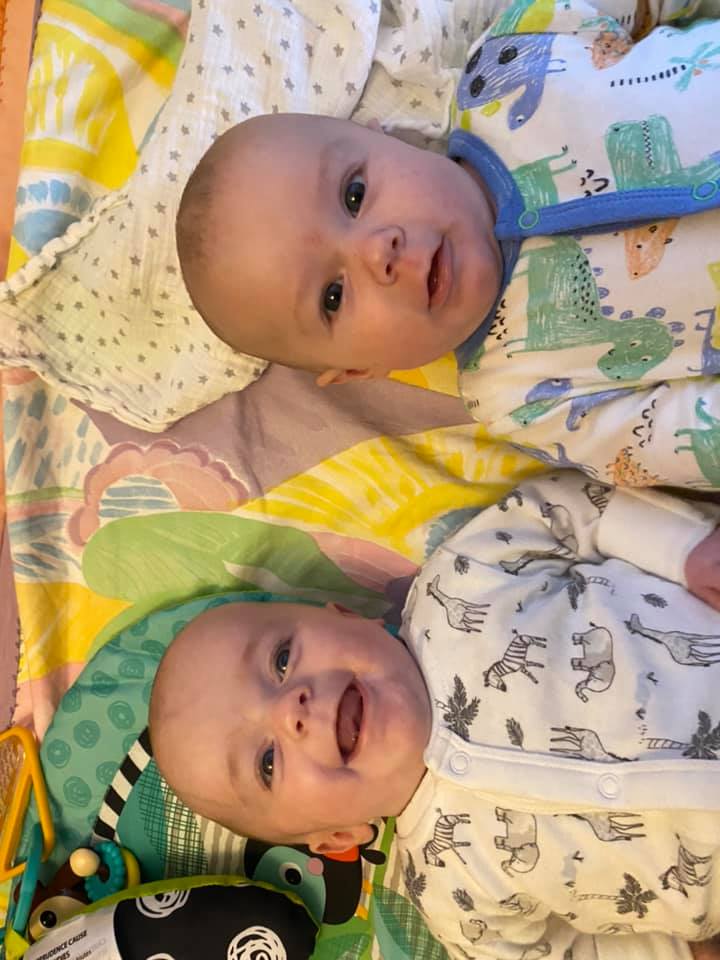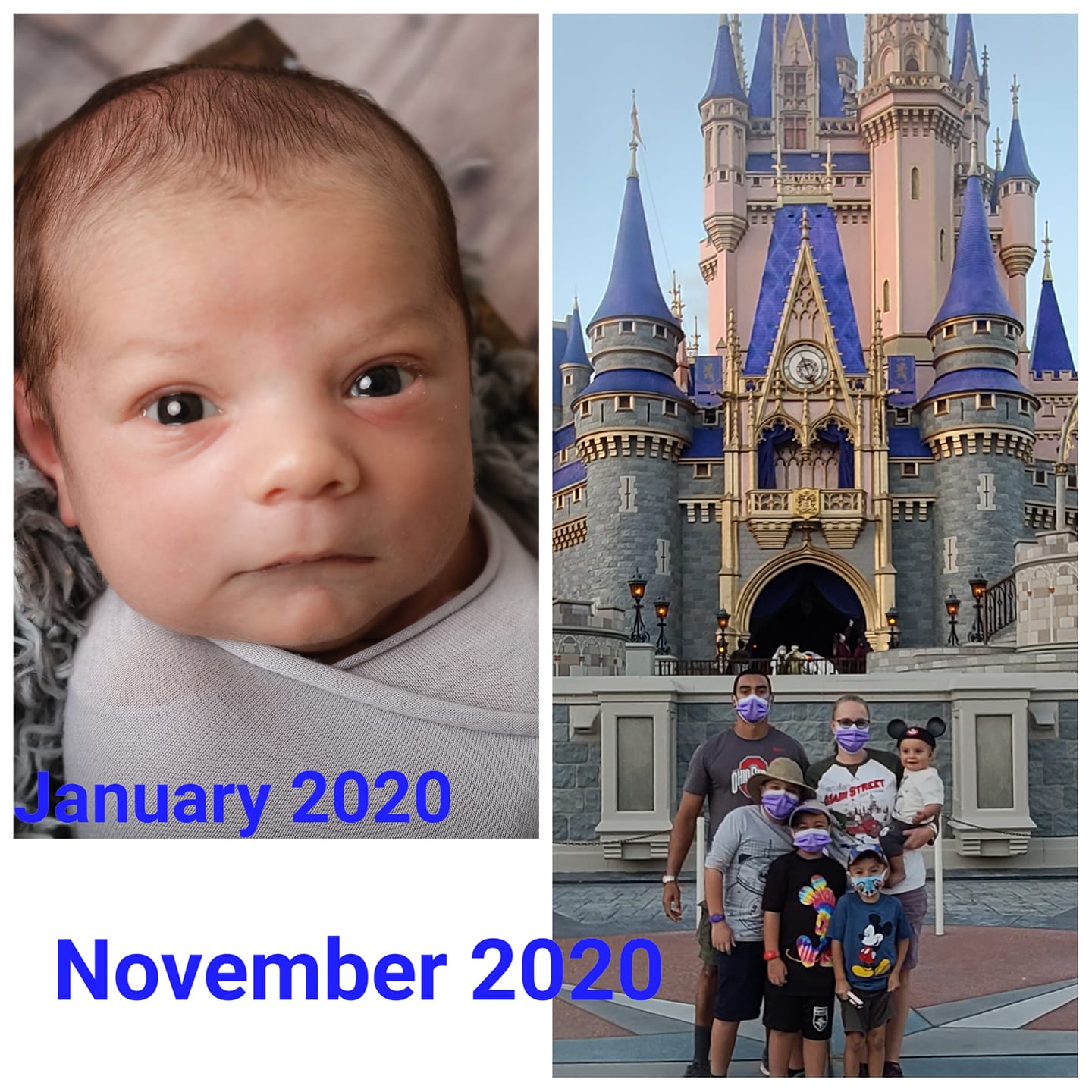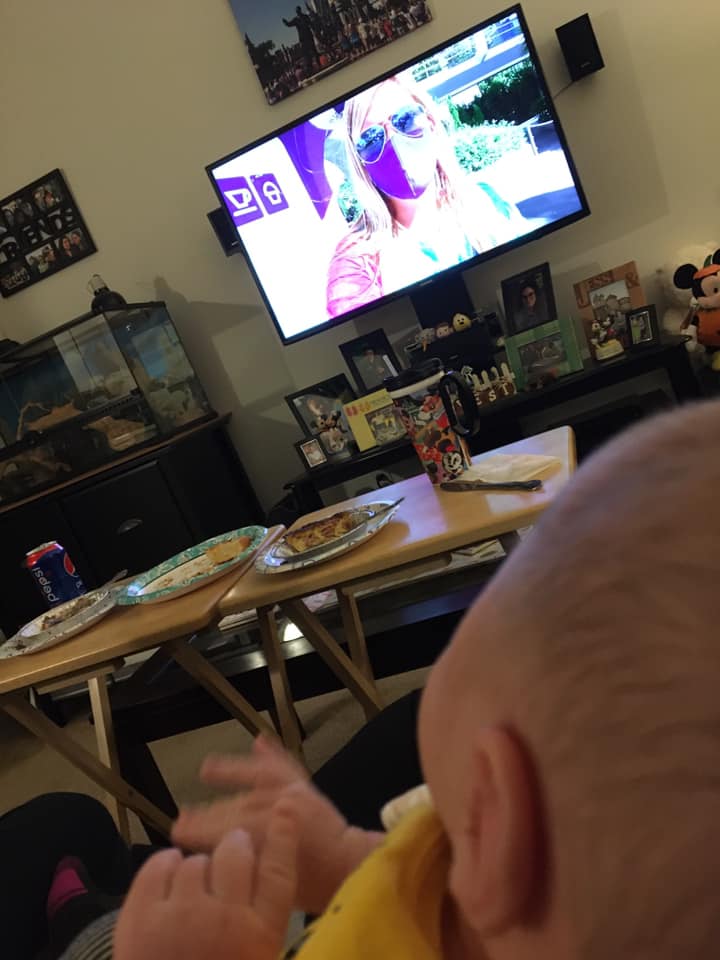 Some romantic memories were shared, too — like Matthew Flick who said, "I proposed to my girlfriend at the beginning of the pandemic because after a virus and murder hornets, I didn't want to go through another natural disaster without her! 
."  AWWWWWW.
And our own Quincy enjoyed her anniversary in style — when they weren't able to go out to eat, she and her boyfriend were treated to a special meal at home. Her brother recreated a fancy restaurant in their living room and acted as server, Mom was valet, and Dad was bartender! How cute!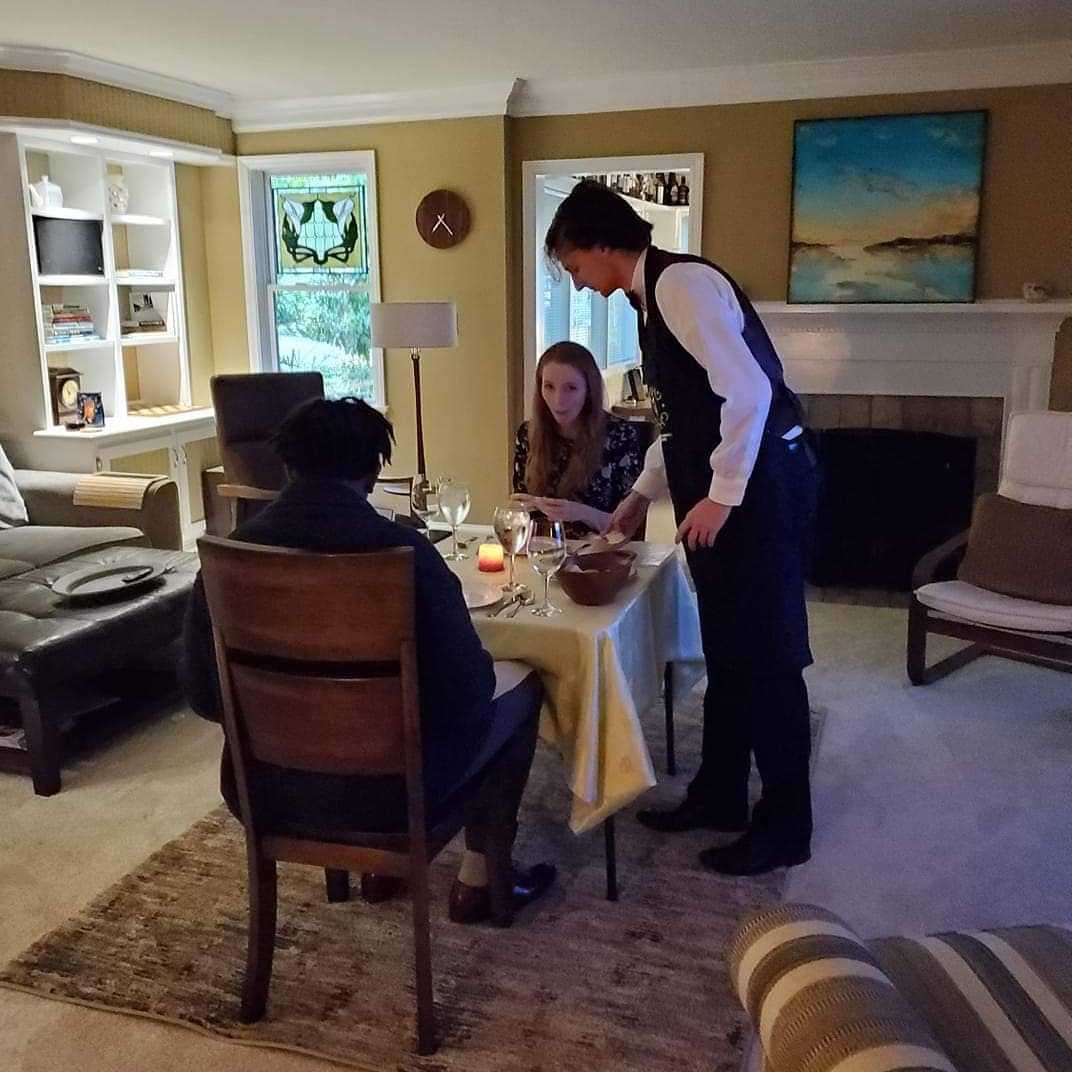 While this has been an overall bummer of a year (understatement much?) we loved seeing your bright sides! Thank you so much for following us always — but especially now!
What is the best thing that happened to you in 2020? Share in the comments!
Want More AllEars? You know you Do! Follow us on social media!