We love spotting characters in Disney World. It's a great way to feel the Disney magic!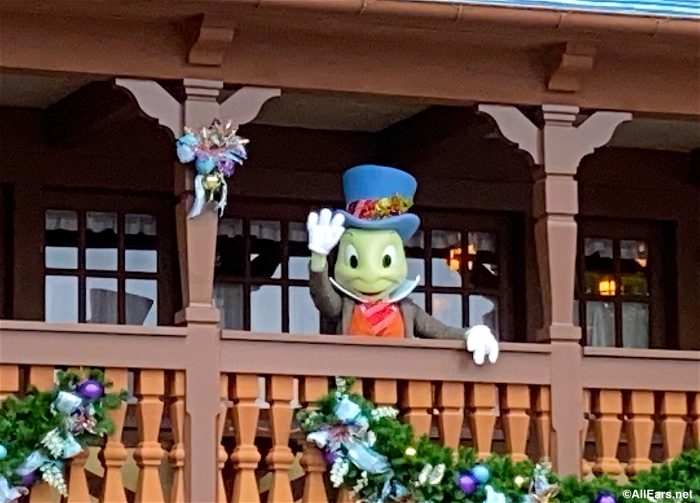 Recently, we were super surprised to spot Jiminy Cricket waving at guests in Magic Kingdom. Well, our brief encounter with everyone's favorite conscience inspired us to ask you about other rare characters!
We asked our readers about
the rarest characters they've spotted in Disney World

and here's what they said!
Lotso
One reader, Shelby Kirshbaum, was able to spot Lotso from Toy Story 4 at the Halloween party in Magic Kingdom!
When Mickey's Not So Scary Halloween Party returns, you may be able to spot Lotso meeting among the festivities!
Mr. Penguin
Ever spotted the penguins from Mary Poppins? Reader Éirinn Colleen told us about a time she glimpsed Mr. Penguin!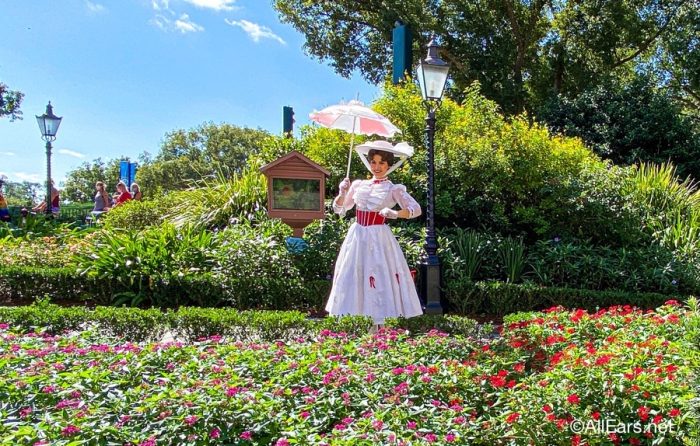 Mr. Penguin is a rare find, but he's been spotted at EPCOT's International Gateway and Mickey's Very Merry Christmas Party!
Miss Bunny
Éirinn Colleen has a good track record for rare characters. She's also spotted Bambi's Miss Bunny.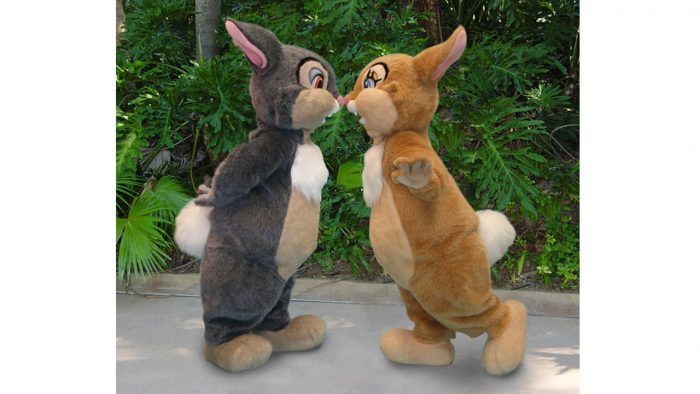 Unfortunately, it's super rare to spot Miss Bunny in Disney World.
Gideon
Lots of folks love to spot a villain, so reader Elizabeth Crowson Morris got pretty darn lucky when she spotted Gideon from Pinocchio.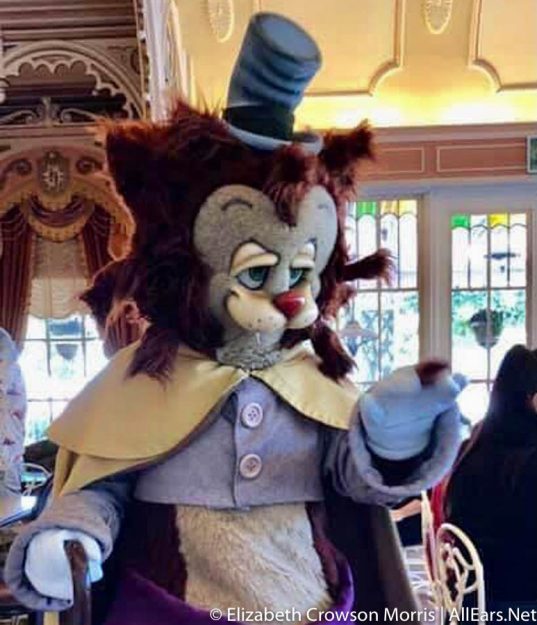 Gideon can sometimes be found at The American Adventure Pavilion or at International Gateway in EPCOT, but it is very rare.
Haunted Mansion Hitchhiking Ghosts
This one just might be our favorite picture ever! Robin Lynn found herself face to face with the Haunted Mansion's Hitchhiking Ghosts and called it "One of our favorite meet and greets in over 11+ years of Disney parks magic!"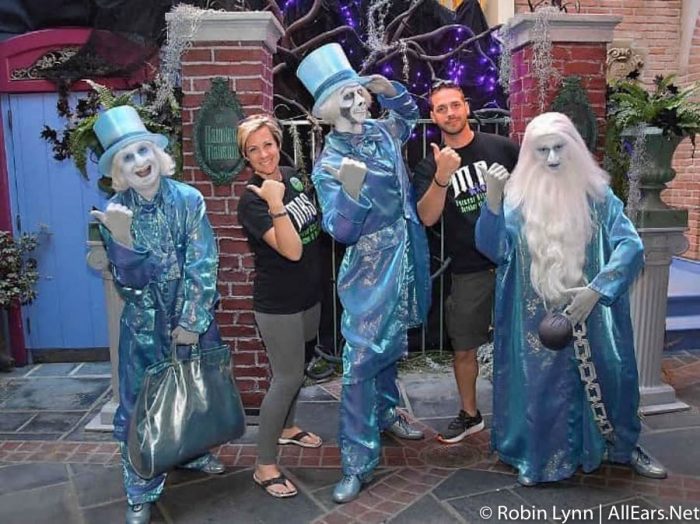 We've never spotted the Hitchhiking Ghosts meeting in the park, but you can see them in Mickey's Boo-To-You Parade!
Marie
We love this pic of Marie from The Aristocats that our reader, Shari Corson Shoufler, was able to snap!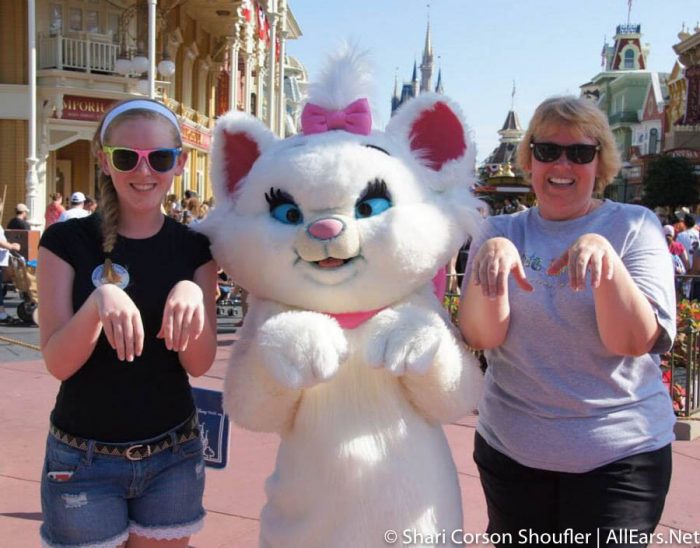 Marie sadly no longer meets in Disney World.
Remy and Emile
Some Pixar characters are very rare, too! Readers Tom and Tina Gay were able to share this NEAT pic of Remy and Emile!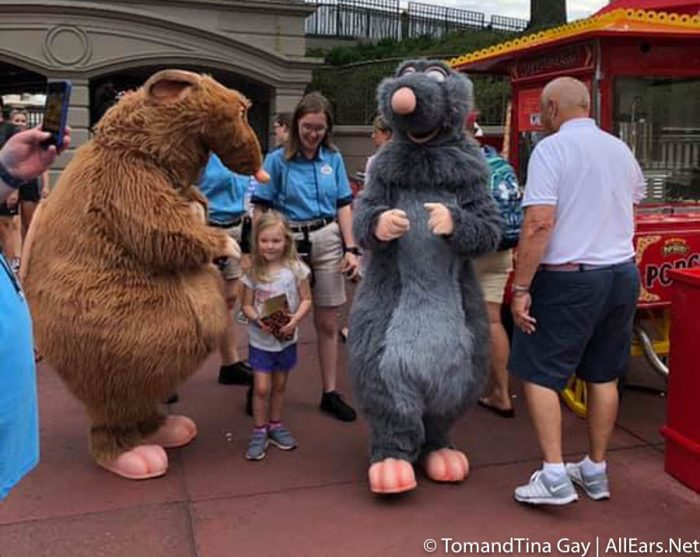 Remy and Emile only come out for special events. Maybe we'll see them near Remy's Ratatouille Adventure sometime!
Friar Tuck
Reader Todd Maddox was able to spend some time with Friar Tuck from Robin Hood!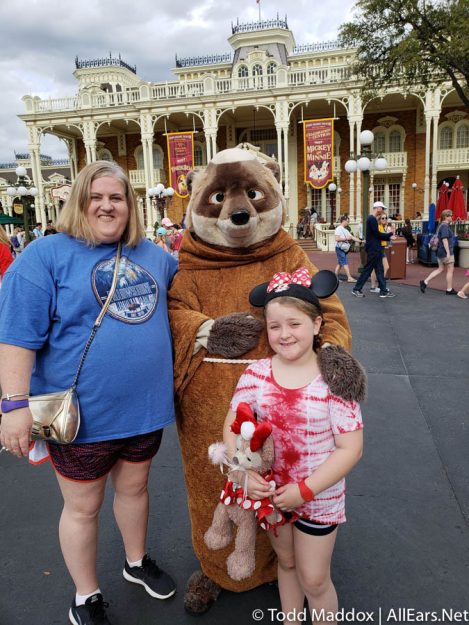 Friar Tuck is hard to find in Disney World, but he sometimes pops up for a special occasion.
Max Goof
90's kids will love this one! Reader Kristine Slaven snapped a pic with Max Goof, Goofy's son of A Goofy Movie fame.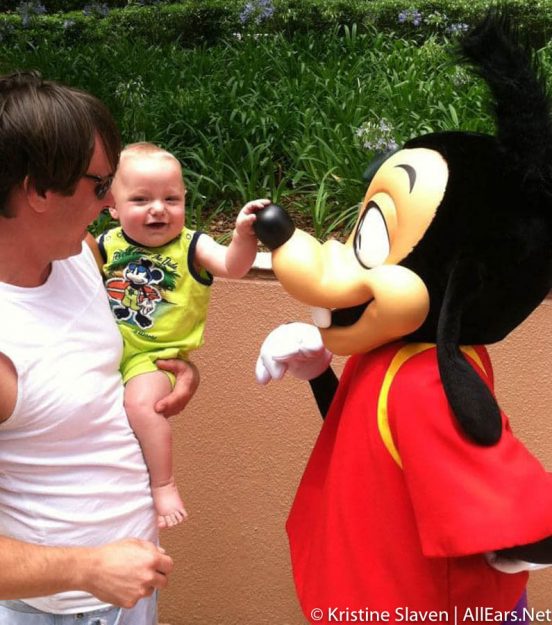 Max is typically impossible to find in Disney World, but right now he's taking part in one of Magic Kingdom's Christmas Character Cavalcades. So give him a wave!
Suzy and Perla
We often spot Cinderella, her stepsisters, and even her stepmother in Disney World, but Marsha Waidelich was able to spot Suzy and Perla back in 2016!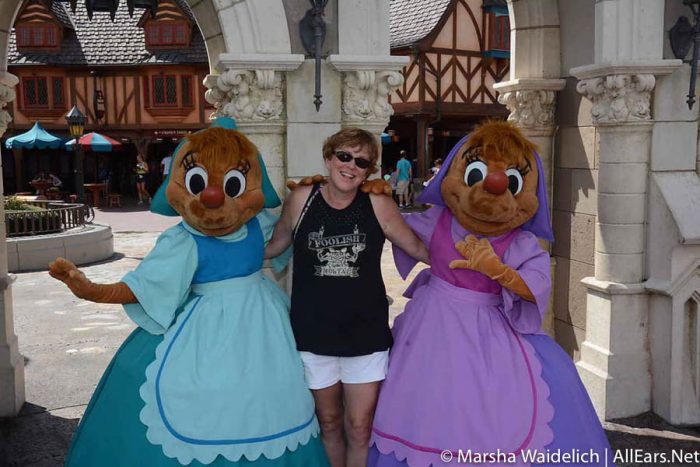 Suzy and Perla make very, very few appearances in Fantasyland. Keep your eyes peeled for these mousy ladies!
Flik
There was a time when Flik wasn't so rare, but now it's pretty difficult to spot our buggy friend. Reader Beth Butler was lucky enough to get some face time!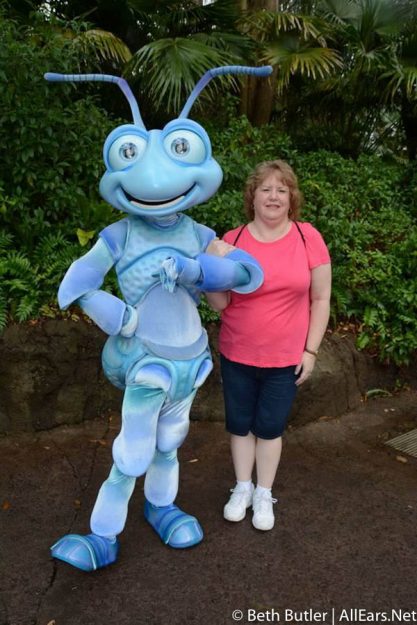 You used to be able to spot Flik every day on Discovery Island in Animal Kingdom, but he sadly doesn't meet there anymore.
Constance Hatchaway
In the same vein as Hitchhiking Ghosts, Kelli Schindler Brown was able to spot spooky Constance Hatchaway out and about.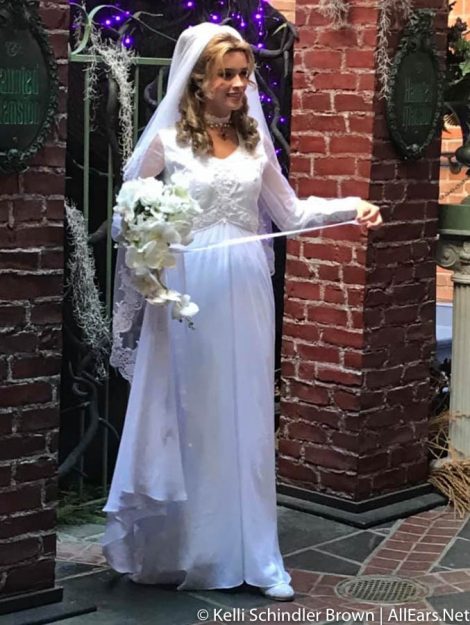 Constance is another very hard-to-find parks character, but you can spot her in Mickey's Boo-to-You Parade.
Baloo
Baloo used to be a common sight but not anymore! Lisa Massey Viquelia still has a picture from when she met the bear in Magic Kingdom.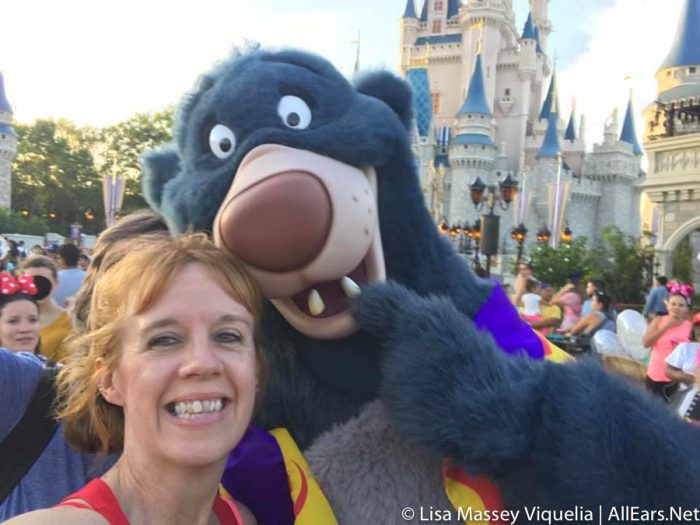 Baloo doesn't really meet in Disney World anymore — but we sure wish he did!
Who is the rarest character you've met in Disney World? Tell us in the comments!
Want More AllEars? You know you Do! Follow us on social media!