It's time to set off on an adventure in Universal Orlando today (and drink plenty of Butterbeer along the way)!
And, we're taking you with us to Universal Studios Florida and Universal's Islands of Adventure as we explore attractions, entertainment, merchandise, food, and a few surprises along the way!
Molly looks SUPER hyped to be in Universal Orlando. She's got her Slytherin shirt and face mask on, ready to hop around The Wizarding World of Harry Potter and the rest of the parks! And, you're heading there with us!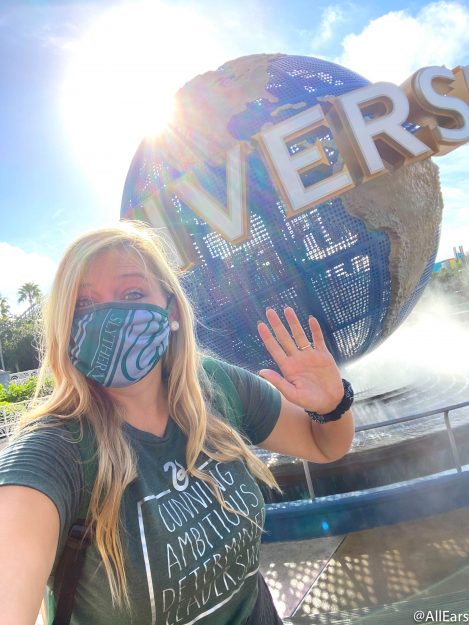 Universal Orlando recently announced that they would be bringing finger scanners back to the park entrances. While we were there, we were able to experience that Cast Members wipe down the scanner in between each party's usage as a health and safety precaution.
Molly's headed to @UniversalORL today! Finger scanners are back in use. pic.twitter.com/jkJY9gfA7E

— AllEars.Net (@AllEarsNet) October 7, 2020
As we entered Universal Studios Florida, we stopped by to listen to the Blues Brothers singing their jazzy tunes…
We love hearing the live music in the parks! 🎶 🎤 pic.twitter.com/mKUzlZZDbf

— AllEars.Net (@AllEarsNet) October 7, 2020
…as Molly bopped along with them with her fly dance moves!
Molly's got some moves! 💃🏻 pic.twitter.com/KKbiXS2p2T

— AllEars.Net (@AllEarsNet) October 7, 2020
We noticed over in the Universal stores as we searched for merchandise that face coverings had received a price bump from $6 per mask or 3 for $15 to $8 per mask or 3 for $20.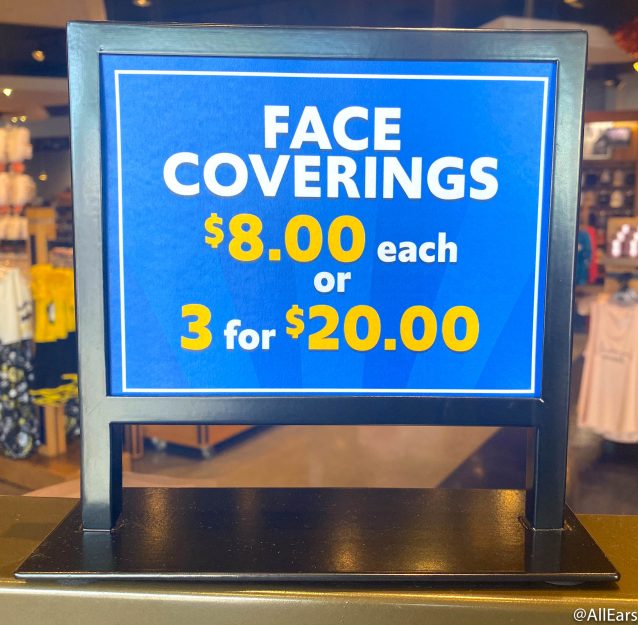 BUT, we also noticed that there were retro masks, showcasing some of Universal's classic attractions like E.T. Adventure…
…and throwback rides from the past, like Kongfrontation!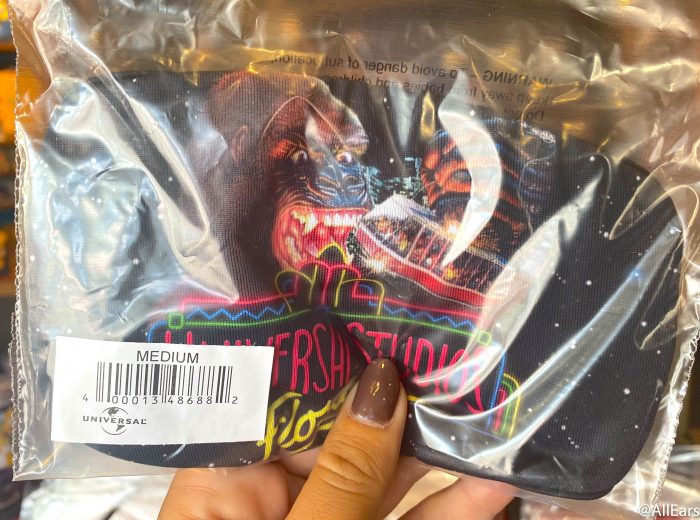 Since it's Halloween Horror Nights time in the parks (well, the modified version), we popped over to the Tribute Store to check out all the terrifying treats in the bakery case.
Some gruesome treats in the Tribute Store! pic.twitter.com/eLlTXd2zq9

— AllEars.Net (@AllEarsNet) October 7, 2020
We spied the Beating Heart Sour Gummies pulsing (and looking awesome)…
These Beating Heart Sour Gummies are ACTUALLY pulsing. 😳 pic.twitter.com/rKs3dT8ZbO

— AllEars.Net (@AllEarsNet) October 7, 2020
…but also saw the new Bride of Frankenstein Cupcake…
…as well as the Stolen Teeth Tart based on the two daytime houses in Universal Orlando right now!
Strawberry Stolen Teeth 🦷 Tart at the Tribute Store in @UniversalORL – and it was delicious! pic.twitter.com/lc75nWIz6N

— AllEars.Net (@AllEarsNet) October 7, 2020
The strawberry and chocolate tart might be terrifying like the Tooth Fairy in the house, but it definitely satisfied our sweet tooth! 😉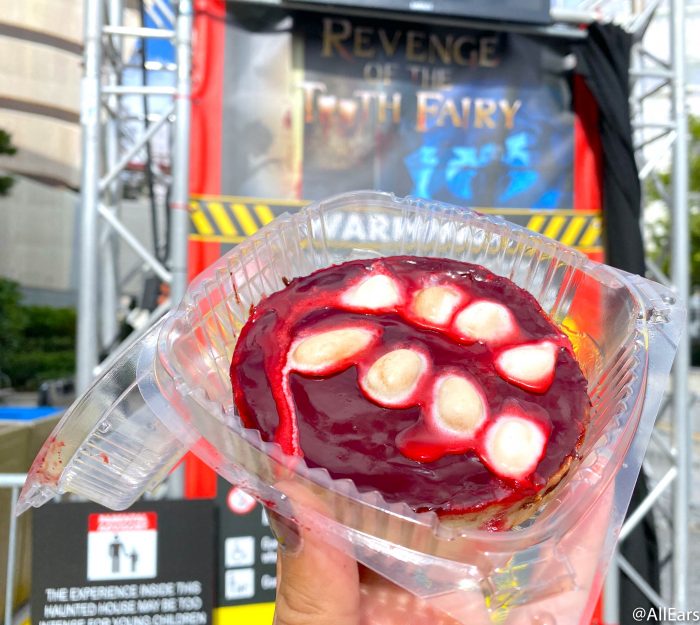 Of course, we had to head to The Wizarding World of Harry Potter to kick back at the Leaky Cauldron and take a trip to Honeydukes!
Wizarding World of Harry Potter! 🧙‍♂️ pic.twitter.com/bNEigtNN1z

— AllEars.Net (@AllEarsNet) October 7, 2020
However, the highlight of our day was the moment Molly became a pet mom to a sweet and very pink Pygmy Puff!
It's Molly's Pygmy Puff Naming Ceremony! pic.twitter.com/vBhM0sijmY

— AllEars.Net (@AllEarsNet) October 7, 2020
We want to take a moment to welcome Lupin von Fluffypants to the AllEars family!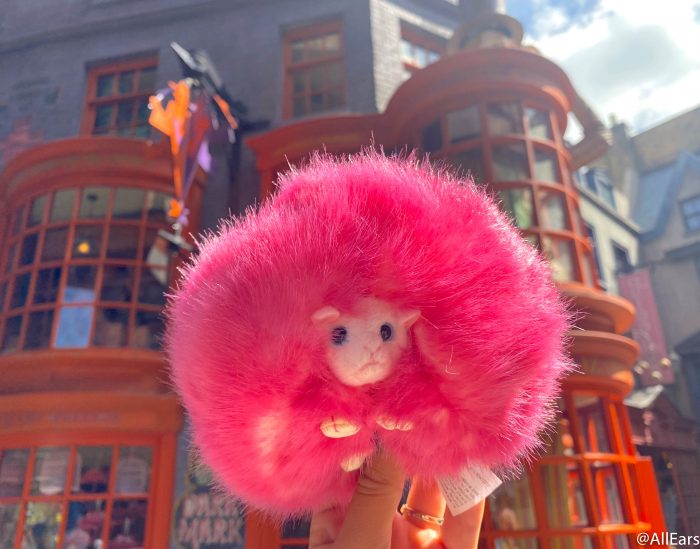 We made sure that Lupin von Fluffypants was safety tucked away as we went to Knockturn Alley, though, so no Death Eaters tried to scare him.
Thinking these Death Eater Masks would NOT qualify as a mask in the parks. pic.twitter.com/MBpHZaco7O

— AllEars.Net (@AllEarsNet) October 7, 2020
After her visit to The Wizarding World of Harry Potter, Molly got ready to dance the day away yet again with Guy Diamond (lookin' good, friends!)….
Everybody was Kung-Fu Fighting…with Guy Diamond! pic.twitter.com/KNMaGBQ7nU

— AllEars.Net (@AllEarsNet) October 7, 2020
…before checking out the progress on the incredible VelociCoaster!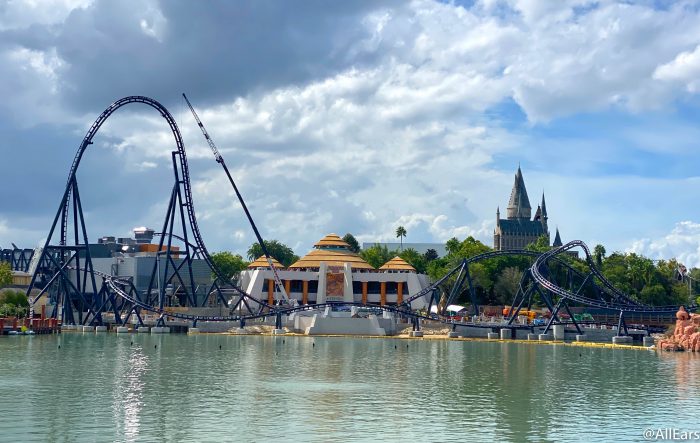 When the newest addition to the Jurassic Park area debuts in Summer 2021, guests will blast off onto the twists and turns from the track…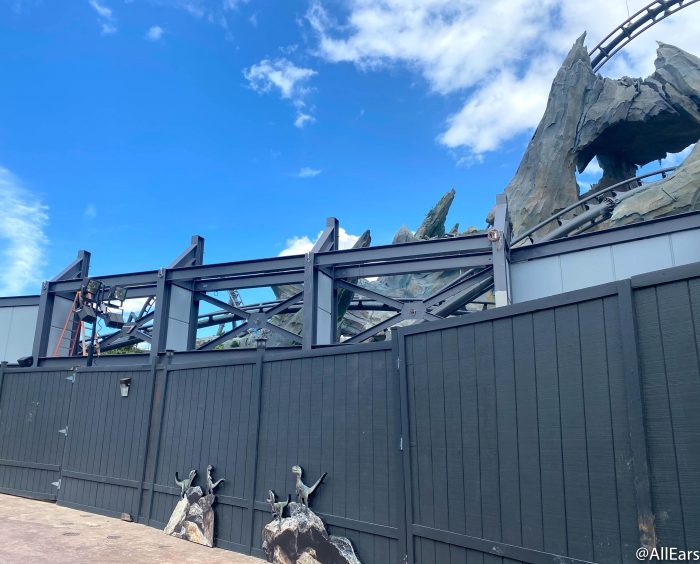 …after being held with raptors in the containment area on the inside of the attraction.
Along with the track, rock formations have started to be put in place that will make guests feel like they're in Isla Nublar…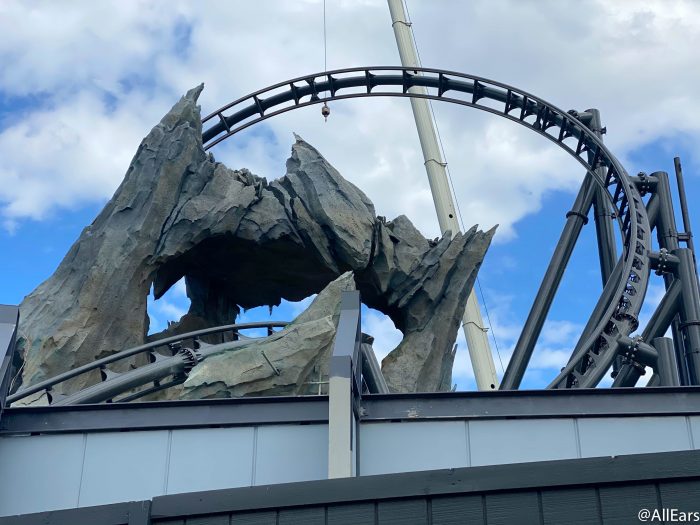 …just hopefully without the Indominus Rex coming to find them!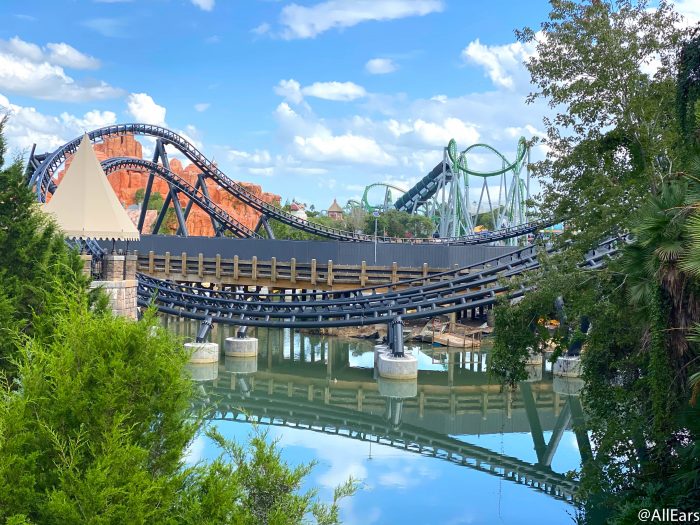 Over at Natural Selections, we picked up a Papa Rellena for a snack!
The tasty treat is made with filled with beef, pork, and cheese.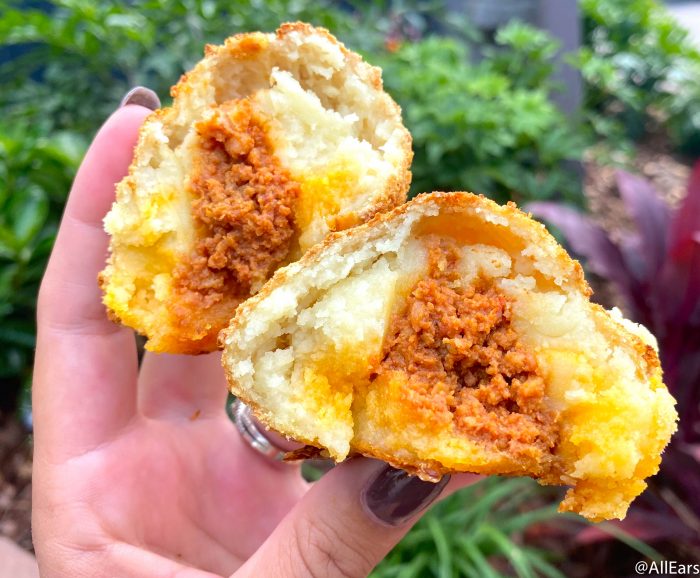 And, of course, we needed to check out Hogsmeade while we were at Islands of Adventure!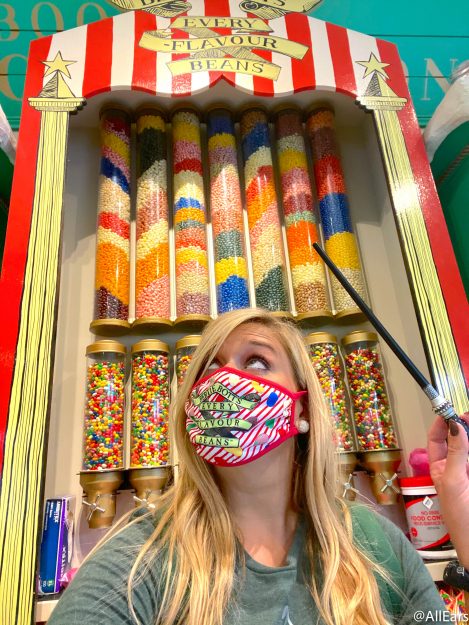 Molly ended up picking out a Chocolate Frog — any guesses who she got??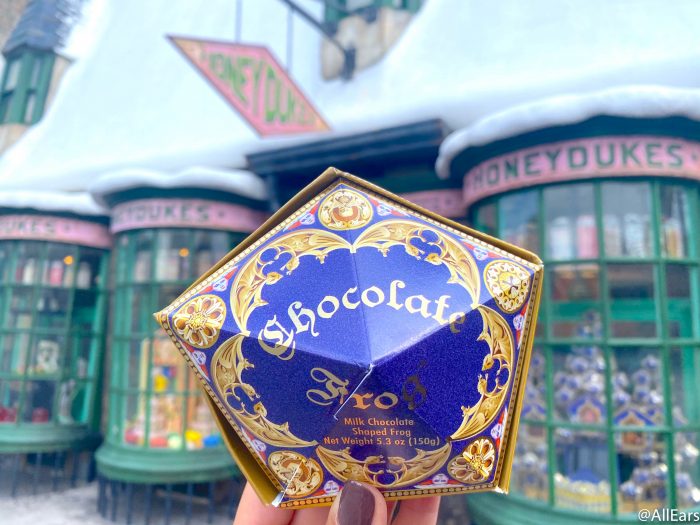 None other than Gilderoy Lockhart!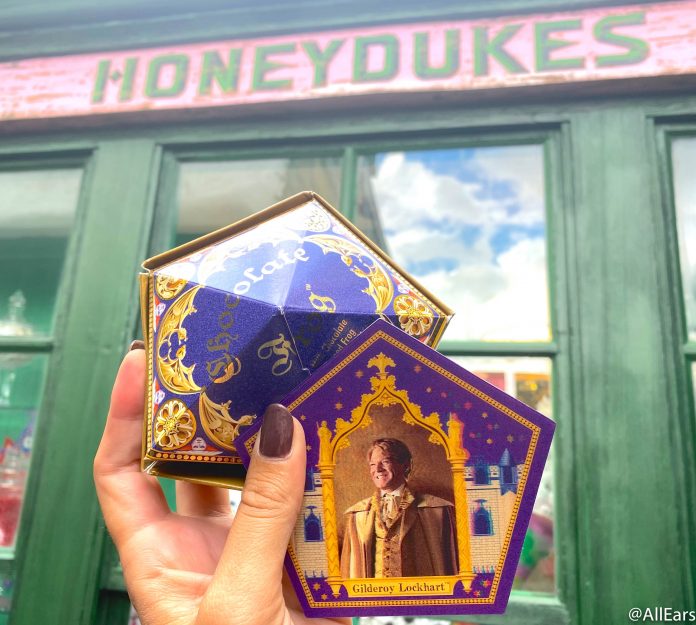 Molly took the opportunity to grab a few shots in front of Hogsmeade, complete with her new Bertie Bott's face mask from Universal!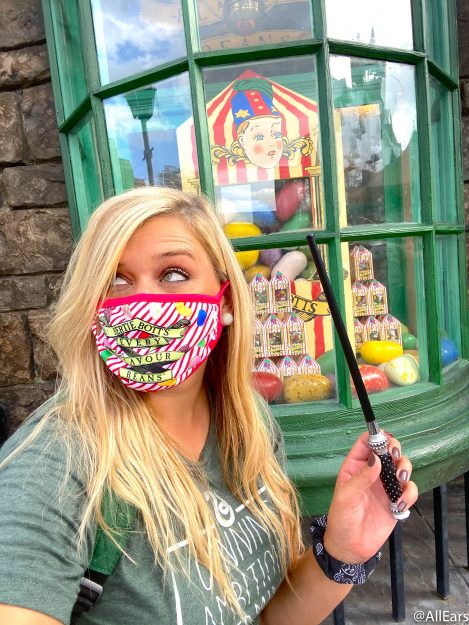 Over in Seuss Landing, Hop on Pop was closed. A team member told us that the shop is currently only open on weekends.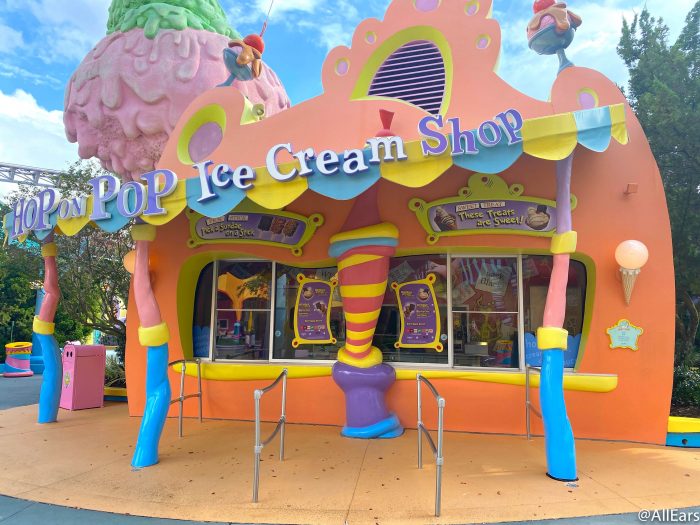 We're excited to stop by when it's open, because how delicious does this Sundae on a Stick look?!
We also got to see a new (to us) character — Gloria from Madagascar!
We can't lie — this video makes us giggle every time.
GLORIA!! pic.twitter.com/IUEMWQ4TV9

— AllEars.Net (@AllEarsNet) October 7, 2020
And that's all from our day at Universal! We hope you enjoyed following along with us and, as always, let us know if there's anything you want to see from the parks!