During my nearly four decades of writing about Disney, I've had the honor and privilege of meeting some wonderful people…all of whom proudly wore Disney Cast Member nametags.
Most of those cast members had another title attached to their names: Disney Legend.
I wrote extensively about several of those Legends in my first book for Theme Park Press, On The Disney Beat. For that book, which was released in 2015, I conducted memorable interviews with Marty Sklar, Tony Baxter, Bob Gurr and Charlie Ridgeway, as well as former Walt Disney Company executive Jay Rasulo.
The stories each told were enlightening; they not only gave me rare glimpses into their careers, but the inner workings of the expansive world of Disney as well. Of the six books I have either written or co-authored, On the Disney Beat is my personal favorite, thanks in large part because it enabled me to share my experiences with those Legends, giving readers intimate, behind-the-scenes looks into their lives and careers.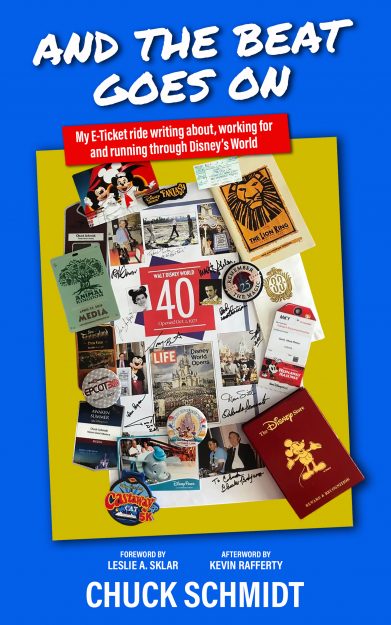 When the spirit moved me to write another book last year, the idea of authoring a sequel to On The Disney Beat seemed like a natural. After all, between 2015 and 2019, I had been in contact with a new lineup of Legends and Legends-in-waiting.
I found their stories to be equally compelling; their accomplishments just as impressive. And thus, The Beat Goes On was born.
PERSONAL OBSERVATIONS ON DISNEY
Much like On the Disney Beat, The Beat Goes On delves into some of my personal Disney experiences. It starts with my 12-plus-year career as a Disney Store cast member, then delves into my years of covering Disney press events in New York City, which is arguably the company's unofficial second home.
Then I dive into the "new" Disney personalities I've had the pleasure of meeting, interviewing and getting to know since 2015.
There's Tom Nabbe, the young man who played Tom Sawyer and Huck Finn during Disneyland's early days before tackling many key managerial responsibilities when Walt Disney World opened;
And there's Bill (Sully) Sullivan, the former Jungle Cruise ticket taker at Disneyland who later on was a key figure during so many important Disney projects, both in the parks here and abroad and at such diverse gatherings as the Olympic Games.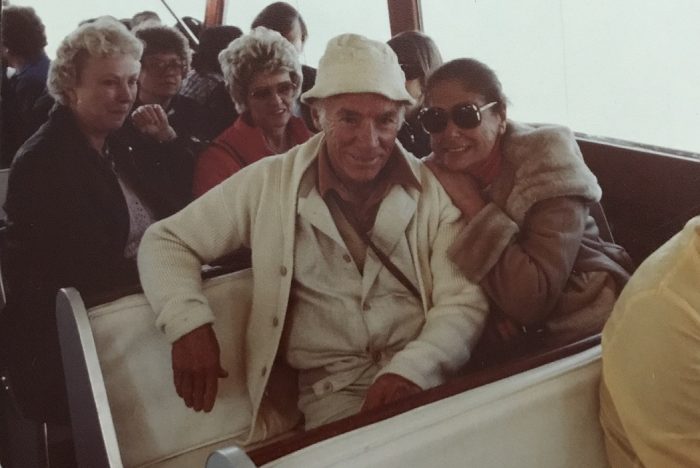 Through his daughters, I was able to obtain a copy of Van France's absolutely wonderful "Two Old Crocks" essay about the trials, tribulations and ultimately rewarding trip to Disneyland with a toddler on an oppressively hot day;
Former WED Enterprises cast member Tania Norris shared her enlightening behind-the-scenes stories about working on design elements in New Orleans Square and The Haunted Mansion in Disneyland and what it was like being a passenger on Walt's Gulfstream airplane during a cross-country journey in 1964.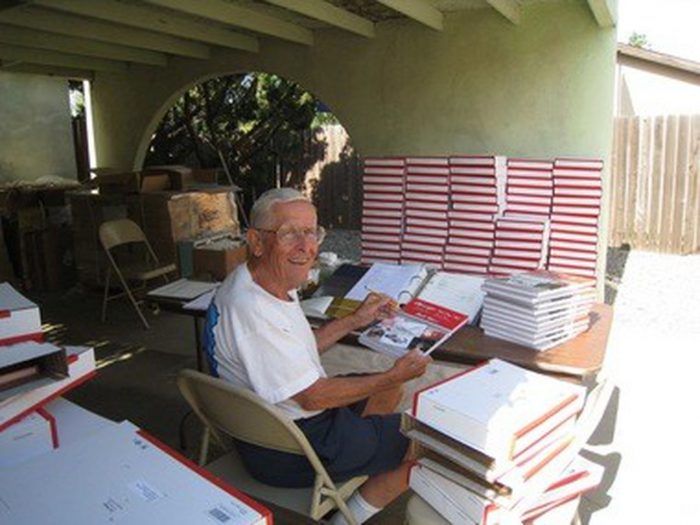 And we give readers an update on Bob Gurr – the man who designed anything that moved on wheels in the Disney Parks – and what he's been up to lately;
I had the privilege of meeting and later interviewing Disney Editions authors Mindy Johnson and Dave Bossert, who both released Disney-themed books that were landmark achievements.
Mindy's two books – Tinker Bell: An Evolution and Ink & Paint: The Women of Walt Disney's Animation – stand as two of the most important Disney archival works ever compiled.
Dave, meanwhile, gave us an intimate look into the life of Roy E. Disney, then topping that with a deep dive into the making of the cult-classic short film Destino, which Roy E. played a significant role in bringing to life.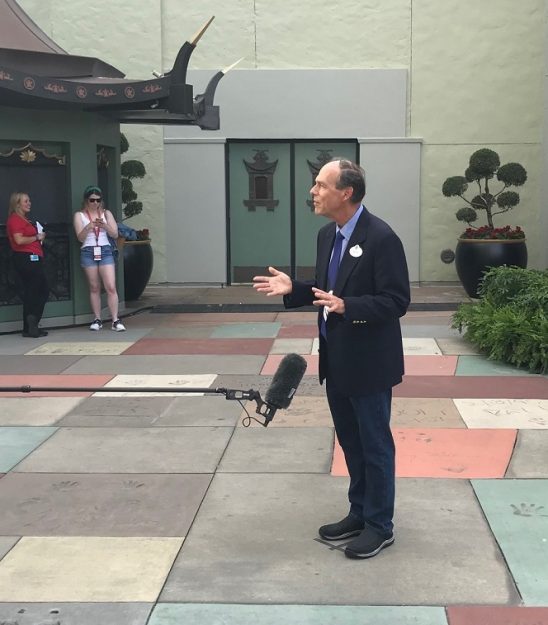 More recently, I've become friends with Walt Disney Imagineering Creative Director Kevin Rafferty, who over the years has shared his fascinating insights into what it takes to dream up some of Disney's most popular and beloved theme park attractions.
Last November, Kevin was knee-deep in working on his latest creation, Mickey and Minnie's Runaway Railway, when I asked him if we could meet up at Disney's Hollywood Studios for a quick hello.
A 90-MINUTE DISNEY CONVERSATIONAL LOVEFEST
That "quick hello" turned into a 90-minute Disney conversational lovefest … which he later confessed was a much-needed respite from the deadline stress he was experiencing.
And when MMRR opened on March 4th, I made sure I was on hand to cheer on his and his team's stunning accomplishment.
The final chapter of the book is devoted to Marty Sklar, the man who most influenced my musings about Disney over the last 12 years.
Several weeks after Marty's passing in July of 2017, my wife and I received an invitation to a fund-raiser at the Sklar house in the Hollywood Hills. With heavy hearts, Marty's wife Leah and their daughter Leslie decided to go on with the annual event, which supports Ryman Arts.
Without giving it a second thought, we decided to fly to California. The final chapter of The Beat Goes On delves into that poignant, unforgettable evening, where many of Marty's family, friends and former colleagues gathered to bid farewell to a man who impacted so many lives in such a positive way.
Fittingly (since Marty had written the foreword to On the Disney Beat), I asked Leslie Sklar to write the foreword to The Beat Goes On, to which she graciously agreed.
And when I asked Kevin Rafferty to add his thoughts to the mix, he was, to borrow from Mickey and Minnie's Runaway Railway, "all aboard!"
The Beat Goes On is available through Amazon now.
Join the AllEars.net Newsletter to stay on top of ALL the breaking Disney News! You'll also get access to AllEars tips, reviews, trivia, and MORE! Click here to Subscribe!