Disneyland, The Happiest Place on Earth, closed its gates this past March because of the global health crisis. Walt Disney World endured a similar closure in March, but reopened – with limited capacity – back in July.
Disneyland, however, remains closed, much to the dismay of guests and Disneyland Cast Members.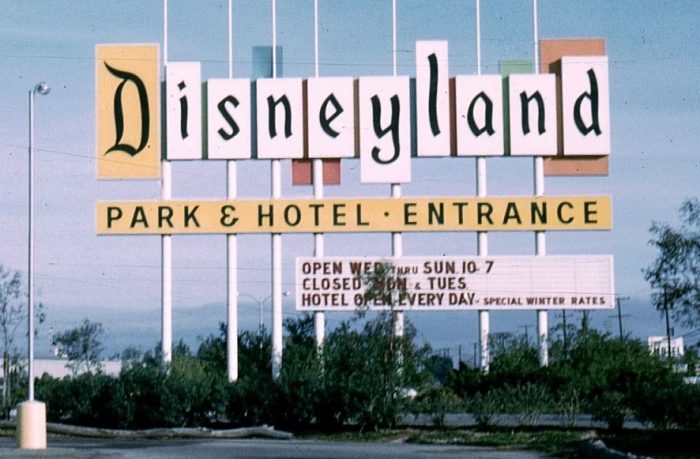 It may be hard to fathom, given the staggering attendance figures we saw at the Anaheim, Calif., resort before the pandemic wreaked havoc, but closures at Disneyland were fairly common during its first few years of operation.
Marty Sklar, who started his legendary Disney career at Disneyland when it opened in 1955 and rose to become the head of Walt Disney Imagineering before retiring in 2009, often told me that Disneyland's success "wasn't a slam dunk.
DISNEYLAND'S SUCCESS 'WASN'T GUARANTEED'
"We had some lean times during those first few years and nothing was guaranteed."
Disneyland's press preview day on July 17, 1955, the park was overrun with guests. And for the next few weeks, the park was almost always crowded. But, as fall approached and kids went back to school, attendance dropped off considerably.
To help stay afloat financially, Disneyland was closed on Mondays and Tuesdays during the winter months for several years.
"We did close on Mondays and Tuesdays until about 1960, because of very little attendance," said Bill [Sully] Sullivan, who was a Jungle Cruise operator during the park's early years before rising through the ranks to become a company executive and eventually, a Disney Legend.
"Early on, maintenance was done on the days we closed during the winter. It was purely for economics: The park wasn't making a profit until after about five years. During that time, the Walt Disney Studios kept us going."
Tom Nabbe, who began his Disney career playing Tom Sawyer and Huck Finn for guests on Tom Sawyer Island, remembers how empty the park was the first few years it was open.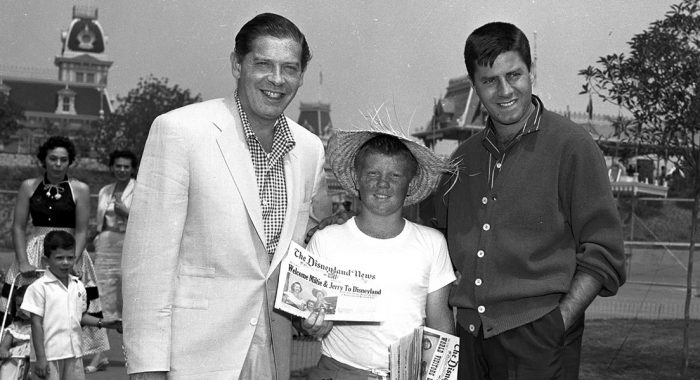 "In the early days, during the weekdays, you could shoot a cannon off on Main Street and not hit anyone," Nabbe said, "so they closed the park in the wintertime on Mondays and Tuesdays."
During that time, the park was open Wednesday through Sunday, from 10AM to 7PM.
Nabbe, who like Sully went on to become a top-tier company executive and attained Disney Legend status, went on to explain other cost-cutting measures employed by the park.
RAINY DAYS WOULD SOMETIMES CLOSE DISNEYLAND
"We would close early or not open at all on rainy days," he said. Just imagine closing Walt Disney World every time it rains!
"And sometimes we would close because of low attendance," he added. "That didn't happen very often, but it was a possibility. Closing the park due to the attendance level was based on a breakeven point."
When Disneyland was closed on Mondays and Tuesdays, select cast members would perform maintenance on attractions and equipment. In addition, according to Nabbe, "Some of the Ops management people worked on either Monday for training or Tuesday if they were the area schedulers because the upcoming week's schedules were posted on Wednesdays."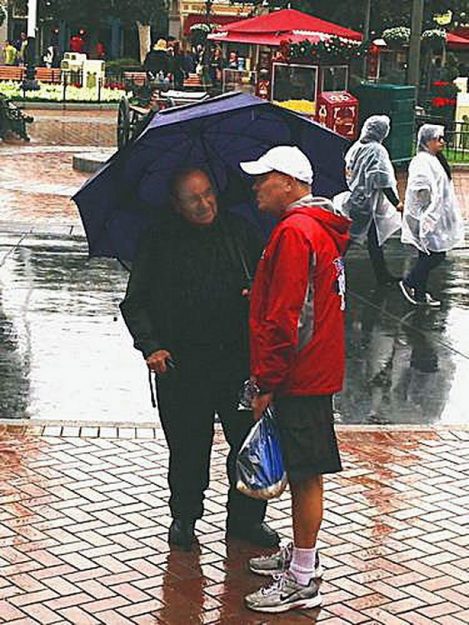 Many of the area hotels complained about losing business whenever Disneyland was closed. Walt Disney answered the hotel owners by saying, "If they want to pay me to stay open, I will."
In 1959, Disneyland's fortunes were on the upswing and it finally became the "slam dunk" Marty Sklar had alluded to.
IN 1959, NEW ATTRACTIONS FUELED ATTENDANCE SPIKE
In June of 1959, the Matterhorn Mountain bobsleds, the Submarine Voyage and the Monorail – all ground-breaking attractions – debuted in the park.
From that point on, attendance soared … and the need to close Disneyland on Mondays and Tuesdays during slow times became moot.
And a few years later, after the four Disney-created attractions featured at the 1964-1965 New York World's Fair debuted at Disneyland, the park truly lived up to its Happiest Place on Earth nickname.
Join the AllEars.net Newsletter to stay on top of ALL the breaking Disney News! You'll also get access to AllEars tips, reviews, trivia, and MORE! Click here to Subscribe!