It's officially September, so it's time to start planning our Halloween costumes (if you haven't already!). Looking for some inspiration? Let our AllEars readers help you!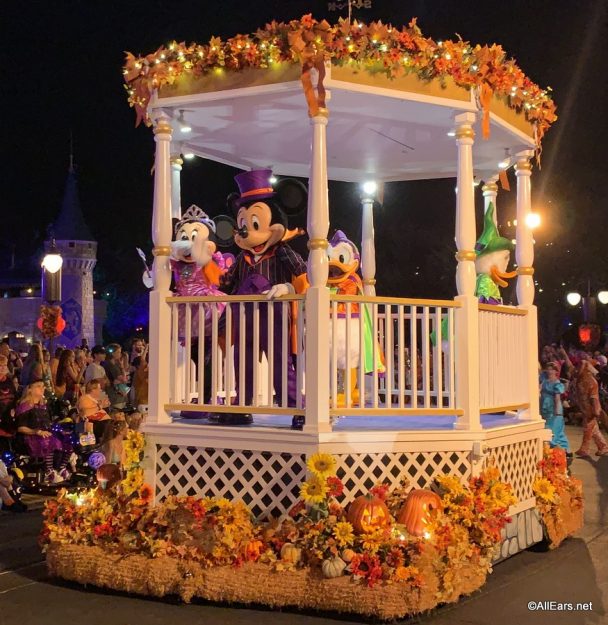 We reached out on Facebook recently asking readers to share their photos from Halloweens past, and we got SO MANY wonderful submissions!
Here are just SOME of our favorite Disney-inspired costumes.
We saw a wide range of costumes inspired by classic Disney characters, Pixar, Star Wars, and more! Since "it all started with a mouse," let's start our photo tour with these fun costumes sent by reader Becky W. of Steamboat Willie Mickey and Minnie!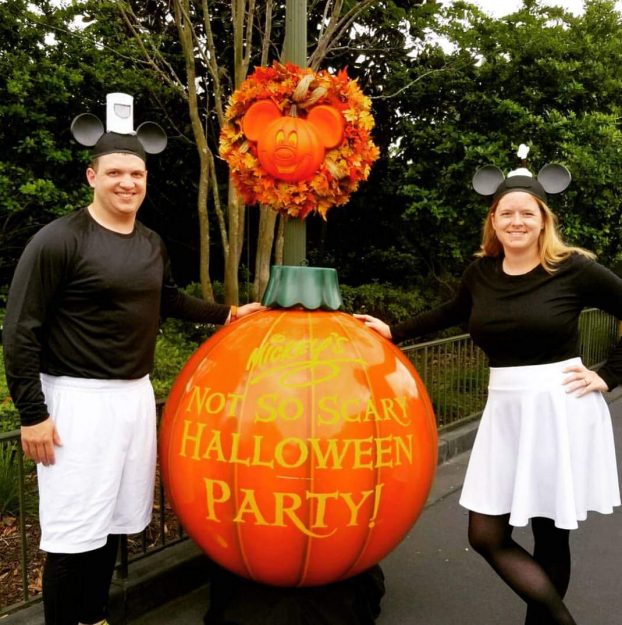 Minnie Mouse herself was a big fan of these two marvelous skeleton costumes, sent to us by reader Mandy H.!
Speaking of skeletons, we found an entire family of spooky costumes, thanks to reader Andy B.!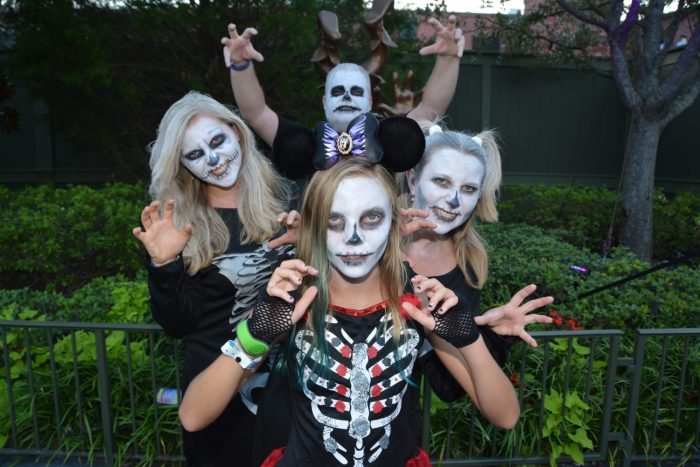 We LOVED seeing all of the family costumes! This photo sent to us by reader Kelly F.  shows the whole gang ready for Mickey's Not So Scary Halloween Party!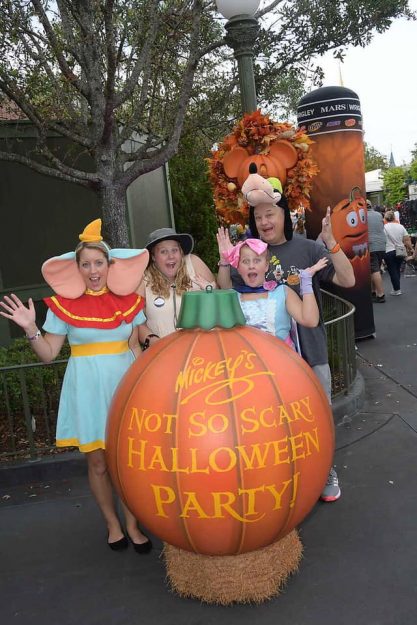 Another super fun family photo sent to us by reader Jennifer H. features Cruella de Vil and a whole litter of Dalmatians!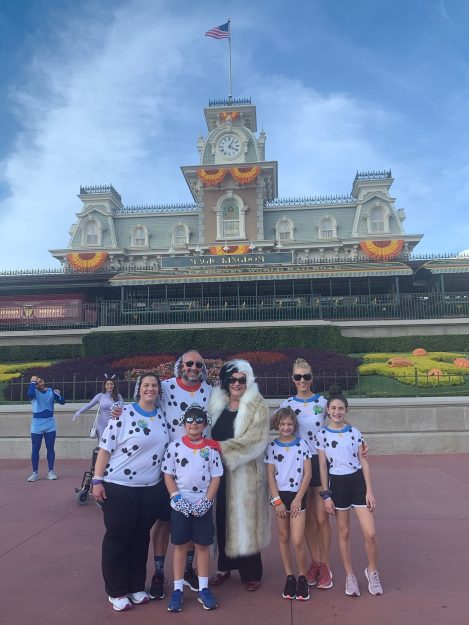 And reader Jolene H. shared these awesome themed costumes of the seagulls from Finding Nemo!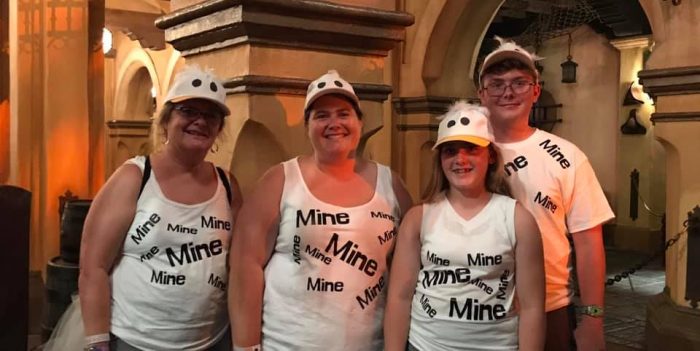 Speaking of Finding Nemo, we are OBSESSED with this creative costume idea sent to us by reader Claudine A.! Dressed as a jellyfish, the costume comes complete with a plush Dory on top!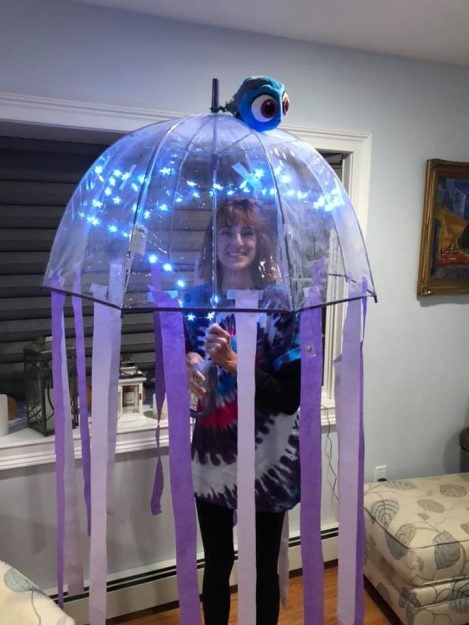 And there's more Pixar where that came from! Reader Elaine L. sent us a picture-perfect photo of Bo Peep from Toy Story!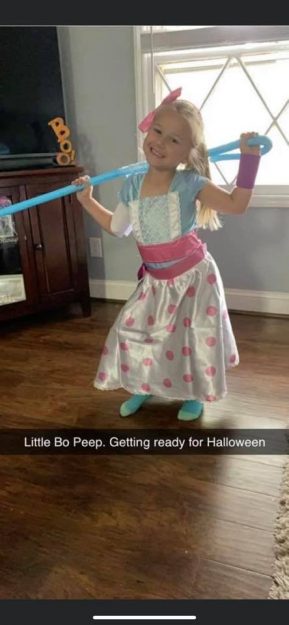 This adorable couple's costume sent to us by reader Jessica C. is inspired by Wall-E and even has Hal the cockroach on Wall-E's shoulder!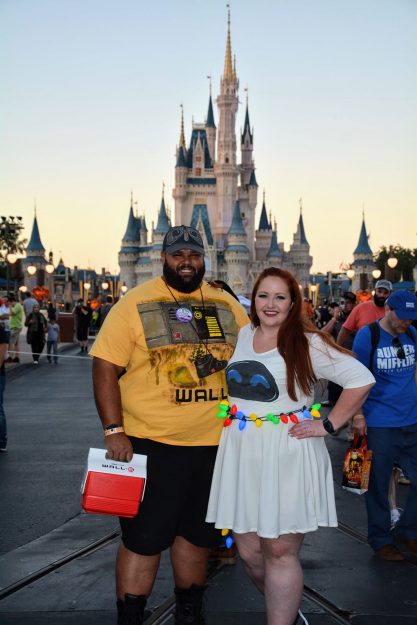 We love a good couples costume, and we were so impressed by everyone's submissions! Reader Scott M. definitely goes all-out year after year! Here's a photo from 2019, featuring Aladdin and the Magic Carpet!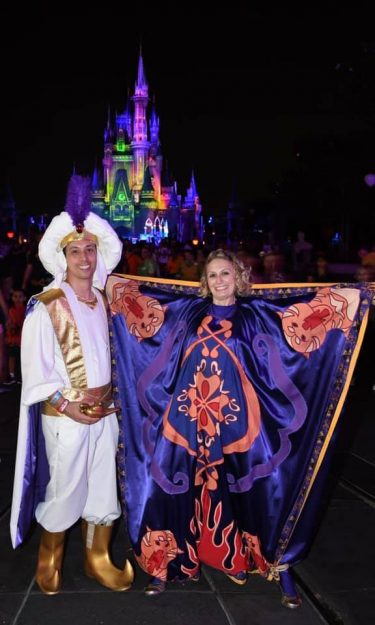 Scott M. also shared a photo from the year prior, dressed as Hector and Imelda from Pixar's Coco!
Reader Trish G. sent us this cute couple's photo of Ralph and Vanellope from Wreck-It Ralph!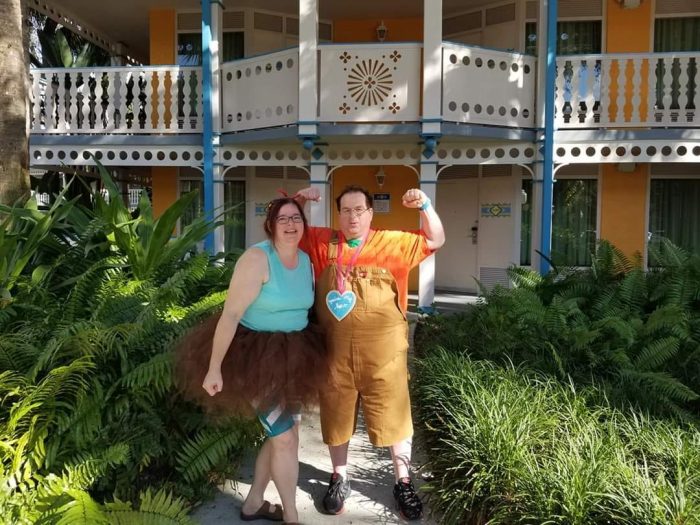 Another fun couple's photo was sent to us by reader Krystal N., featuring a SPOT-ON Anna and Kristoff from Frozen!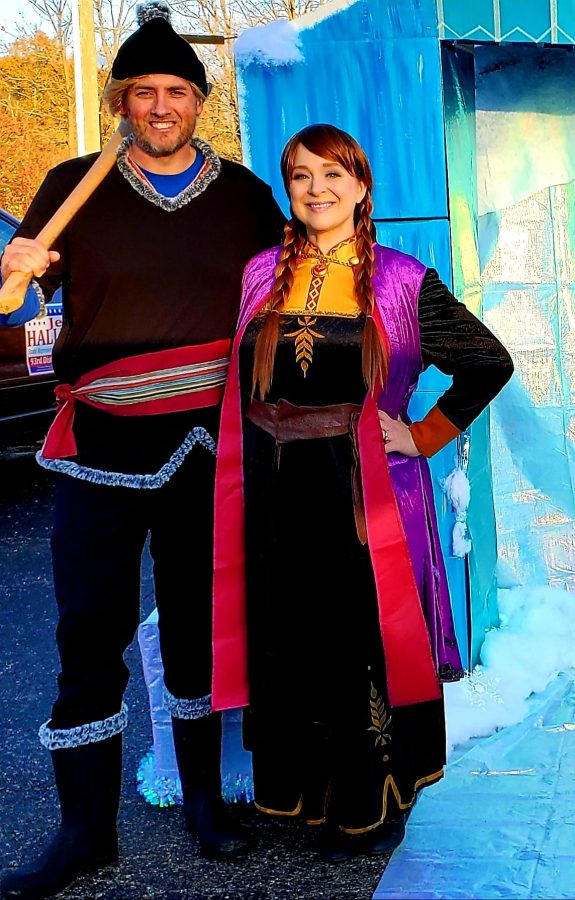 Keeping on the Frozen theme, reader Emma C. sent us a photo of her dressed as Elsa for her students!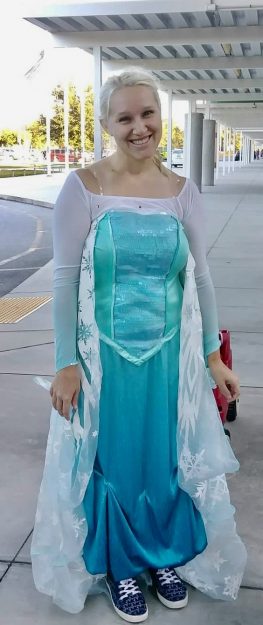 Elsa and Anna aren't the only Disney royalty we saw! Reader Megan L. sent us this ADORABLE photo of Cinderella and Prince Charming posing in front of their castle in Magic Kingdom!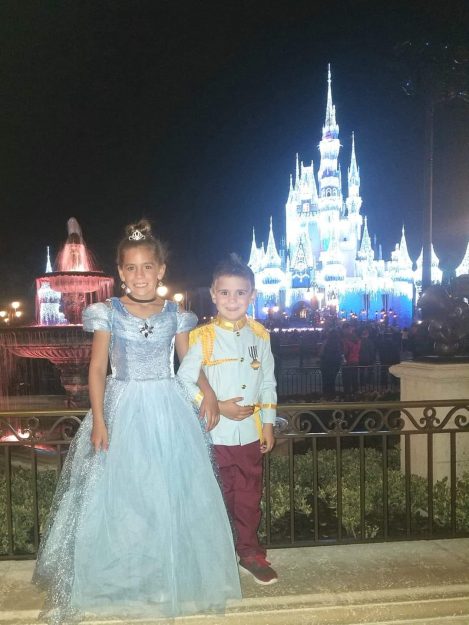 Princesses are just like us. Sometimes all they need is a serving of Blue Milk. Which is exactly what happened in this photo, sent to us by reader Bel D.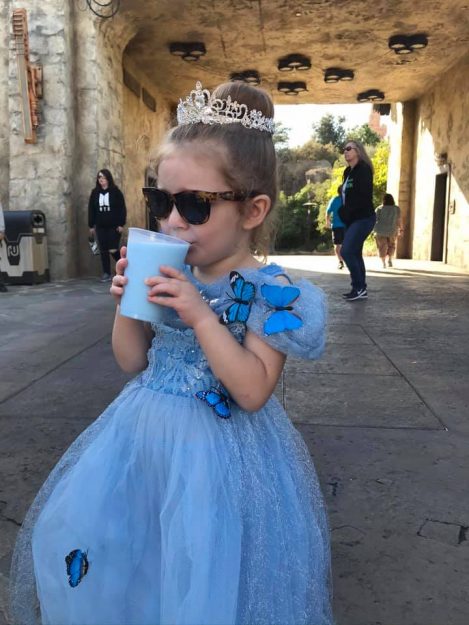 The Star Wars trend didn't stop there! We were sent two cute photos from reader Cathy L. The first is of Rey!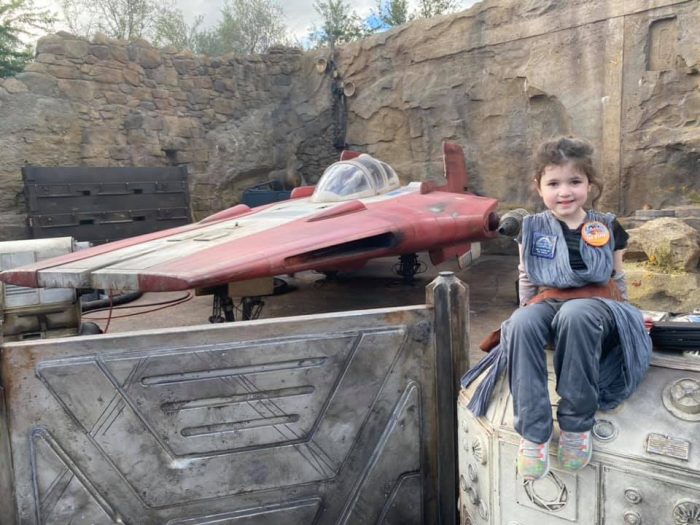 The second photo is of Kylo Ren, posing with some Stormtroopers!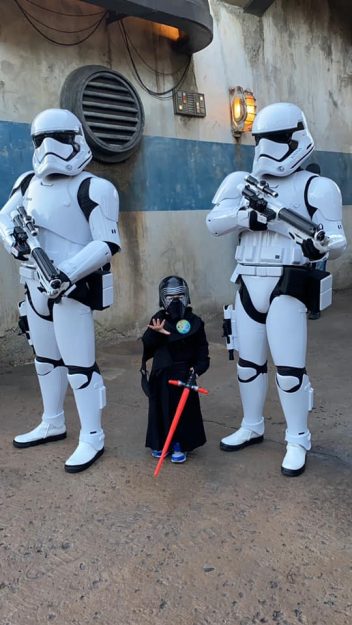 Reader Julie A. sent us this fun photo of her daughter dressed as Marvel's Squirrel Girl!
We also CANNOT get enough of this family photo from Jennifer K. of Alice, the Mad Hatter, and perhaps the cutest White Rabbit we've ever seen.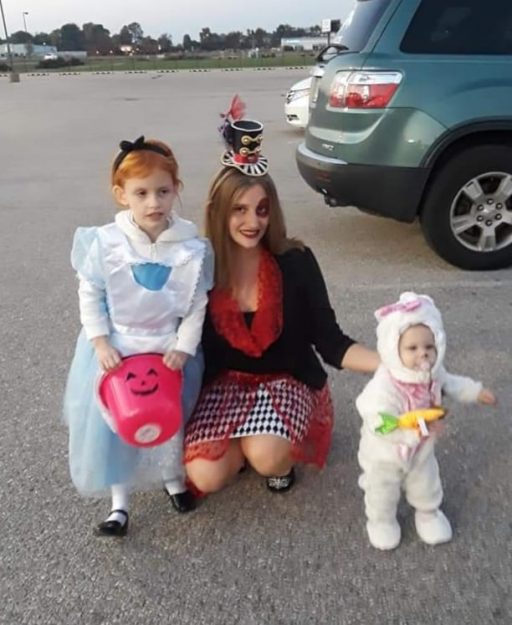 Reader Maggie H. sent this photo that includes a wide array of Disney characters, from Spider-Man to Princess Jasmine to Arlo from Pixar's The Good Dinosaur.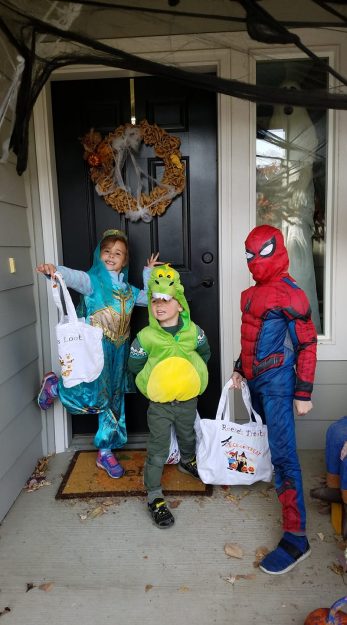 We're ready to celebrate the season with some music, provided by Miguel from Pixar's Coco! Thanks to reader Lori C. for sending in this photo!
And finally, reader Jean M. sent this awesome photo dressed as a Cast Member from Mickey's Not So Scary Halloween Party, posing WITH a Cast Member! We're seeing double in this picture!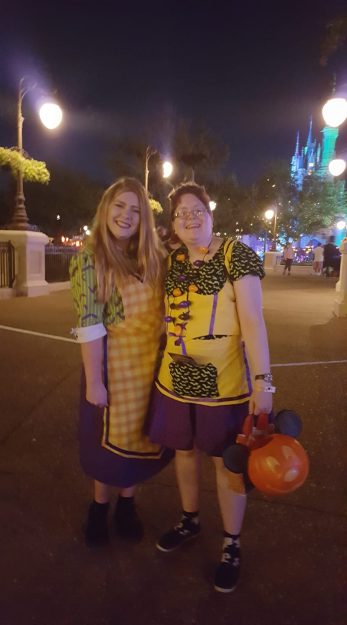 Thanks to ALL of our readers who sent in their photographs! After looking through them all, we're definitely ready for the Halloween season!
What are you and your family dressing up as this year for Halloween? Let us know in the comments!
Want More AllEars? You know you Do! Follow us on social media!