While we already took a look at the Disney+ panels [email protected] (this year's online version of San Diego Comic-Con) offered, there was — and is — still so much more to experience all from the comfort of your own home.

Let's take a look at what all has been shown!
The Panels
In The New Mutants, a film presented by Twentieth Century and Marvel Entertainment, a group of young mutants is being held for psychiatric monitoring in an isolated hospital. When strange occurrences begin to take place, both their new mutant abilities and their friendships will be tested as they battle to try and make it out alive.  Those anxiously anticipating this long-delayed horror/thriller film should enjoy this panel with Writer/Director Josh Boone and the cast of The New Mutants, including Maisie Williams, Anya Taylor-Joy, Charlie Heaton, Alice Braga, Blu Hunt, and Henry Zaga.
Sticking with Marvel, Marvel's Storyboards, a new docu-series coming to Marvel's YouTube channel and Marvel.com this summer, was presented with Marvel executive VP, creative director Joe Quesada and Marvel VP of content Stephen Wacker.  In this 12-episode non-fiction series, Quesada will explore the concept that everyone has their own story, by delving into the lives and inspirations of some of his favorite storytellers in their favorite places around New York.
Marvel's Storyboards Season 1 Episode Release Schedule:
Thursday, July 23: Episode 1 feat. Hugh Jackman
Thursday, July 30: Episode 2 feat. Natalia Cordova-Buckley
Thursday, August 6: Episode 3 feat. Christian Borle
Thursday, August 13: Episode 4 feat. Johnny Weir
Thursday, August 20: Episode 5 feat. Margaret Stohl
Thursday, August 27: Episode 6 feat. Robert Lopez
A long-time mainstay of SDCC has always been the voice actor panels, and they were well represented this year as well.  Cartoon Voices was hosted by Mark Evanier (The Garfield Show) who brought together an impressive group of voices to talk about their craft: Laraine Newman (Bob's Burgers), Bill Farmer (Goofy), Misty Lee (Squirrel Girl, Star Wars Jedi: Fallen Order) and Dee Bradley Baker (Clone Wars).  As an amazing display of voice over improv, the group performed Little Red Riding Hood, changing voices with every line.
Inside the Voice Actors Studio–Home Edition was hosted by Tony Oliver (voice director and actor), and joined by the ubiquitous Dee Bradley Baker,  Mary Elizabeth McGlynn, and Laura Stahl.  This panel focused more on the business of voice acting, with an interesting dip into the issues of race and representation which are at the forefront of society's attention today.
If your career ambitions lean towards the non-verbal part of animation, The State of the Industry: Animation Superstars with Moderator David Derks (vice president of ASIFA-Hollywood VP), Jorge Gutierrez (The Book of Life), Peter Ramsey (Spider-Man: Into The Spider-Verse), Brooke Keesling (head of animation talent development at Bento Box), Mike Hollingsworth (BoJack Horseman), and Alonso Ramirez Ramos (Disney Mickey Mouse) gave a great look at some of the ways people can get into animation with determination and talent the only commonalities.
Avid readers had a plethora of viewing choices (as one might expect from something called "comic-con.")
Lucasfilm Publishing: Stories From a Galaxy Far, Far Away introduced new books coming to the Star Wars universe with Timothy Zahn, Alex Segura, Justina Ireland, George Mann, Preeti Chhibber, Tom Angleberger, Rebecca Roanhorse, Greg Pak, and Alyssa Wong, moderated by This Week In Star Wars host Kristin Baver and Lucasfilm Publishing senior editor Robert Simpson.  Among the many exciting Star Wars volumes described, new comics were announced including IDW publishing's reboot of the series Star Wars Adventures and a 30-page one-shot Shadows of Vader's Castle by Cavan Scott, available in October.  The Lightsaber Collection will give fans a close-up look at that "elegant weapon for a more civilized age,"  and The Art of Star Wars Galaxy's Edge by Amy Ratcliffe (forward by Scott Trowbridge, Imagineer/Creative Executive) gives everyone longing to be back in Batuu at least another look at it.
While we weren't able to see TOKYOPOP 's typically last panel of the convention in person this year, they presented new and upcoming manga in their video "Manga for Everyone" with Kae Winters (marketing), Stu Levy (CEO and founder), Lena Atanassova (editor), and Janae Young (editor.)  Along with their many new comics that highlight LGBTQ+ stories and titles by women and people of color, they presented a number of new Disney manga, including an expansion of the Kilala Princess series, Kilala Princess: Mulan, the fourth and last volume of Zero's Journey, and their Descendants series, based on the Disney Channel movies.
Of course, celebrities are a huge draw for any convention.  While clearly [email protected] was not going to replicate seeing all your matinee idols live and in-person in a room with 6,500 other people, showrunner Alexi Hawley's (The Rookie) talk with Nathan Fillion (The Rookie, Castle, Firefly, Monsters University, Cars 3) is almost as good and much more convenient.

The Cosplay
No convention is complete without cosplay, and the famed SDCC Masquerade  Costume Contest survived in a virtual incarnation.
Best In Show – "Astra, Queen of the Frostborn", an Original Design crafted by Sara Kruger.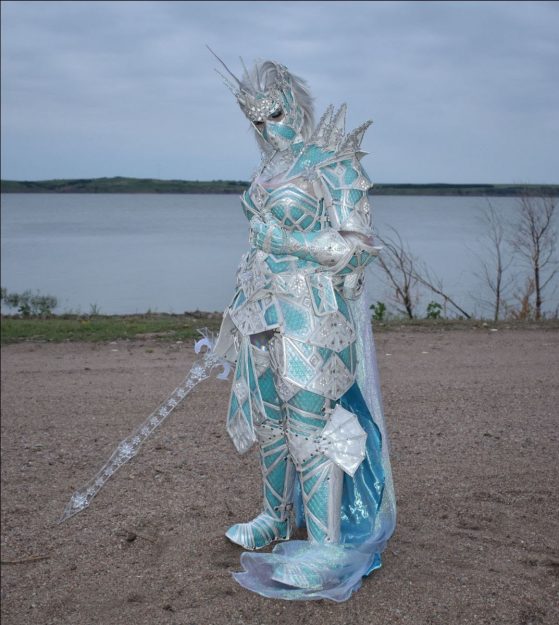 Judges' Choice – "Cinderella With a Twist", an Original Design by Mandy Pursey, with Ryan Pursey.
Best Re-Creation – "Iron Man Mark 85" from Avengers: Endgame, made by Frank Pillar.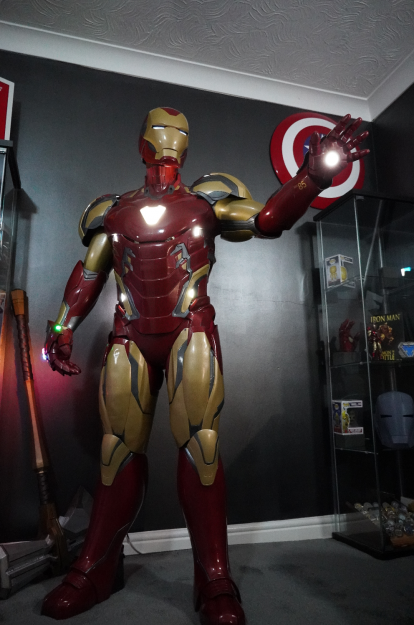 For more entries, including ones from Star Wars, Nightmare Before Christmas, and Pirates of the Caribbean, check out the  [email protected] Tumblr page.
The Merch
Consumers going through buying withdrawal could visit [email protected]'s Online Exhibit Hall which was a nice attempt at providing exhibitors with something similar to the exposure they would have had IRL, but seemed a little non-intuitive to me.  Listing all the exhibitors alphabetically made it easy to find a specific vendor, but harder to just browse aimlessly like most con shopping tends to be (for those not trying to make money at it.)  You could run searches by keywords, but those didn't tend to return much unless you went pretty broad like "Disney" or "Marvel."  Even then, the result was usually a link to go to the exhibitor's webpage, which then made you think googling would have done just as well.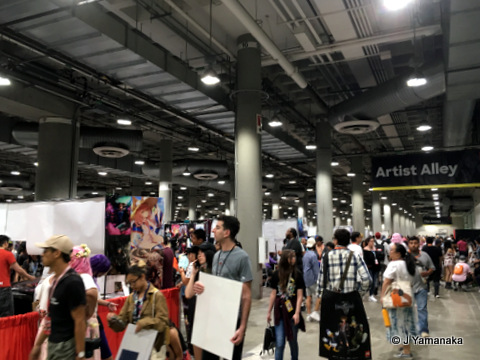 So ultimately, [email protected] has been the largest virtual convention so far this year, with an extensive panel selection, all of which still seem to be up for viewing.  If anyone was contemplating going to SDCC or another big convention, I would encourage them to give the schedule a look and check out any of the great panels (many of which are fascinating but beyond the scope of this page) that cover the width and breadth of pop culture to get an idea of the typical content.  While this was certainly no substitute for the actual experience of being there, there's no denying its advantages of cost and convenience, and if you didn't leave with as many memories, you didn't take home a virus, either.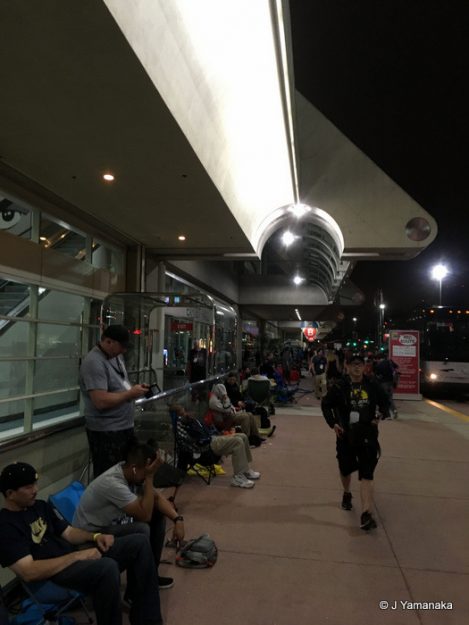 Be sure to follow @allearsnet on Instagram and Twitter!
Check out our YouTube Channel for reviews, news, information and more!
Questions?  Comments?  Suggestions?  Let us know below!
Click below to subscribe to the AllEars® newsletter so you don't miss any of the latest Disney news!