Over the last 25 years, Pixar has become an integral part of the Walt Disney Company. In fact, for many of a certain age, it's likely near impossible to imagine Disney without characters like Woody, Buzz Lightyear, Nemo, and Lightning McQueen. But just how did Pixar become so intertwined with Disney? That's a tale with as many twists and turns as the studios' best films.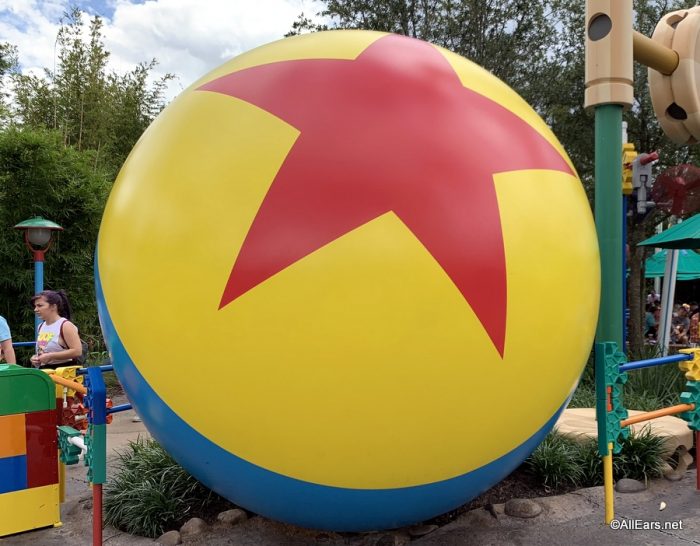 The Birth of Pixar
The company that would become Pixar originated from a group of like-minded individuals – including Alexander Schure, Ed Catmull, Malcolm Blanchard, Alvy Ray Smith, and David DiFrancesco – who were working on early concepts of computer animation at the New York Institute of Technology. The team caught the attention of Star Wars director George Lucas, who recruited Catmull to develop new film technologies including "a digital (nonlinear) film editing system, a digital (nonlinear) sound editing system, a laser film printer, and further exploration of computer graphics."
Catmull's division eventually developed a compositing computer known as the "Picture Maker" which was eventually shortened to "Pixer" which eventually turned into Pixar. The team famously worked on the special effects for Star Trek II: The Wrath of Khan, creating the film's well known "Genesis Effect" scenes.
The year 1984 was a watershed year for Pixar, for two major reasons. First off, the company premiered a work in progress version of their first computer animated short The Adventures of André & Wally B. Secondly, animator John Lasseter was hired full time. Two years later, the division was purchased by Apple Computer founder Steve Jobs, who spun it off into its own division named Pixar.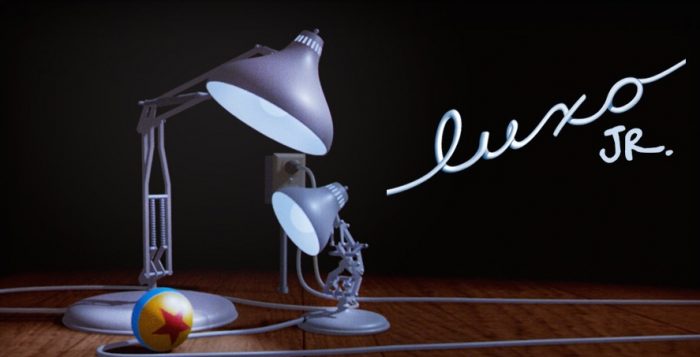 A Partnership is Born
In the late 1980s, the Disney/Pixar relationship began when the two companies began working together to develop the Computer Animation Production System (CAPS), a game-changing program that would revolutionize the way animated film backgrounds were produced. The CAPS system was heavily utilized in animation renaissance-era Disney films including Beauty and the Beast. This success of the CAPS program led to a deepening relationship between the two companies, and in 1991 Disney and Pixar announced an agreement "to make and distribute at least one computer-generated animated movie." The eventual agreement was for three films to be produced by Pixar and distributed by Disney. Profits and production costs were split evenly, but Disney exclusively owned the characters, sequel, and merchandise rights (which will become important later).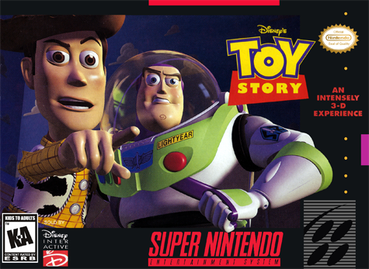 Development of that film, which would eventually turn into Toy Story (loosely inspired by an earlier Pixar short named Tin Toy), went on throughout the early 1990s. The film's production process was not an easy one, and both companies had their doubts about the film's potential. Which means that everyone involved was just a tad surprised when Toy Story was released in November 1995 to massive critical and audience acclaim, becoming the highest-grossing film of the year and a merchandising cash cow for Disney (which once again will become important later).
The Early Hits
Following the success of Toy Story, Pixar  and Disney agreed to expand their deal to five films, while the studio was in the midst of completing their second film for Disney – A Bug's Life – which debuted to more rave reviews and box office success in 1998.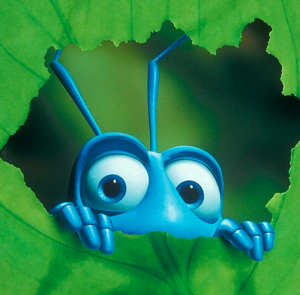 At the same time, a team at Pixar was working on a direct-to-video Toy Story sequel. However, during production Disney insisted that the film be upgraded to a theatrical release (leading to Lasseter taking control of the film creatively) but refused to count it as one of Pixar's contractually-obligated films since production began as a direct-to-video sequel, which aggravated some at Pixar (surprise surprise, this will become important later). Despite the behind the scenes drama, Toy Story 2 was another massive success when it was released in the fall of 1999.
Trouble in Paradise
Pixar kept churning out hits in the early 2000s, including Pete Docter's Monster's Inc. in 2001, Andrew Stanton's Finding Nemo in 2003, and Brad Bird's The Incredibles. In the meantime, Disney's own studio output had begun to suffer as the studio's traditional animated films began to underperform. This led to Pixar's films – and their merchandise — becoming more important to Disney's bottom line.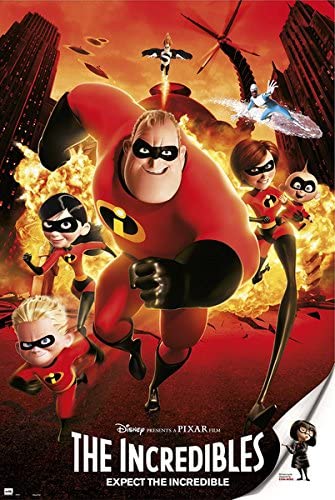 The "battle" between Pixar's previously discussed issues with Disney (see, I told you we'd get back to them) as well as their desire for a more equal partnership vs Disney's desire to keep things status quo to continue taking advantage of the Pixar relationship eventually came to a head in the mid-2000s. The two companies were unable to come up with a new agreement, and then-executives — Pixar's Steve Jobs and Disney's Michael Eisner — began sniping in the press. Eventually, talks broke down completely and it seemed that Pixar's then-upcoming 2006 release Cars would be the final collaboration between the two companies.
Enter Bob Iger
Things changed in September 2005, when longtime Disney CEO Eisner was forced out in a corporate coup and replaced by Bob Iger. One of Iger's first orders of business was to try and repair the Pixar relationship. According to Iger, he realized how imperative bringing Pixar back into the fold was when he saw how many Pixar characters were present in Hong Kong Disneyland's opening day parade.
Iger worked quickly, and in January 2006, it was announced that Disney was acquiring Pixar outright, for approximately $7.4 billion in an all-stock deal. As part of the deal, Jobs became Disney's largest individual shareholder, and Ed Catmull and John Lasseter were out in charge of Walt Disney Feature Animation, as well as Pixar, which remained a separate studio. Due to the deal, Cars went from representing the end of an era to being the first film of the new Disney ownership era. The film was another massive success, especially in merchandising, justifying Disney's purchase.
In the near 15 years since Disney's purchase, Pixar (despite dealing with both the death of Jobs and the ousting of John Lasseter, who was found to have committed numerous improprieties related to sexual harassment of employees) has continued to churn out massive hits that have formed a core part of Disney's theatrical output. These include Ratatouille, Up, Wall-E, Inside Out, Brave, Coco, The Good Dinosaur, and Onward as well as Toy Story, Incredibles, and Finding Nemo sequels, as well as animated shorts and television specials.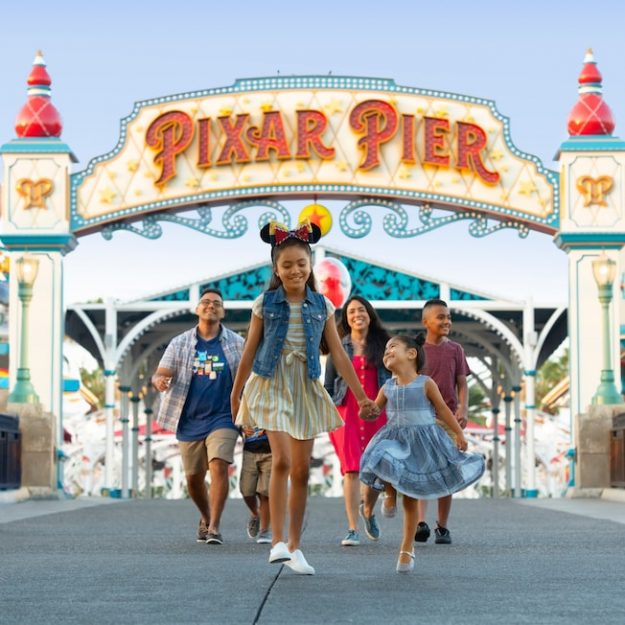 Pixar has also become an even bigger part of the company's theme parks, including numerous attractions and several lands including Toy Story Land, the Cars-based Radiator Springs, and Pixar Pier.
What are your feelings on Pixar's additions to Disney's animated legacy? Which is your favorite film or franchise the studio has created. Let us know in the comments below.