If you've visited Walt Disney World in recent years, you've likely noticed guests walking around with those adorable, themed refillable mugs. Perhaps you've seen folks enjoying complimentary refills, and you want to know how to get in on the action.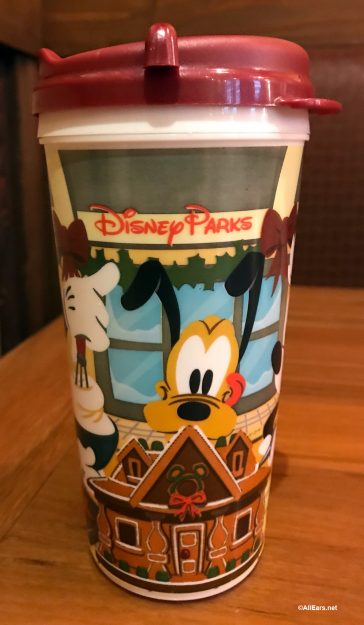 Let's chat about
everything you need to know

about Disney World refillable mugs!
They're Available to All Resort Guests
If you chose not to purchase the Disney Dining Plan but have your eye on a cute and practical refillable mug, you're in luck! You do not have to purchase the Disney Dining Plan in order to get a refillable mug. (However, if you do purchase the DDP, a refillable mug is included in the cost.)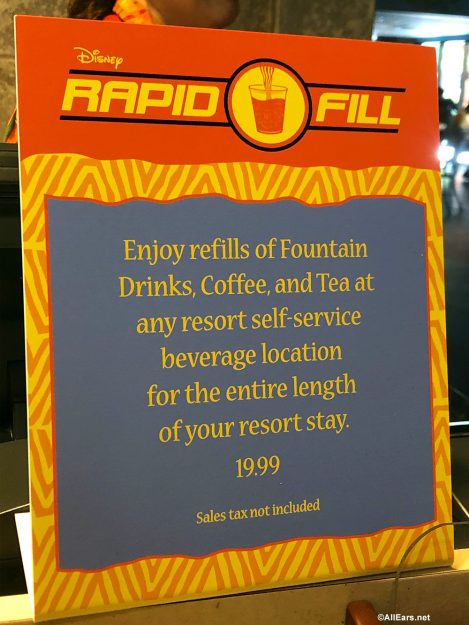 For $19.99, you, too, can pick out a snazzy resort mug to refill with soda, hot chocolate, coffee, and juice to your heart's content!
Not Staying in a Disney Resort? No Problem!
If you're not staying at a Disney World Resort hotel, you can still purchase a refillable mug; the mug will be eligible for refills at the Resorts for the full day on which you purchase it.
How Do They Work?
To refill your mug, simply place it on the tray beneath the beverage you want. An RFID tag on the bottom of the mug interacts with the sensors on the machine and begin dispensing. If the mug is not positioned properly, a message will display on the Rapid Fill Screen. The beverage will stop flowing once the mug is full. Pretty cool, right?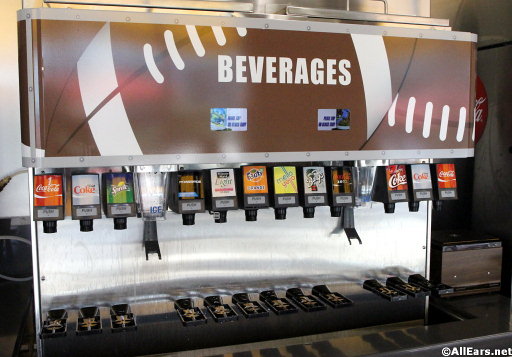 You Have Several Designs (and Materials!) To Choose From
If you're worried about mixing up your mug with every other member's mug in your party, there are thankfully ways to avoid that. You'll likely find a variety of fun mugs to choose from, so you won't need to worry about everyone having the same design. Even if there's only one, simple design, you can expect to find multiple colors of handles so the folks in your party can have different colors.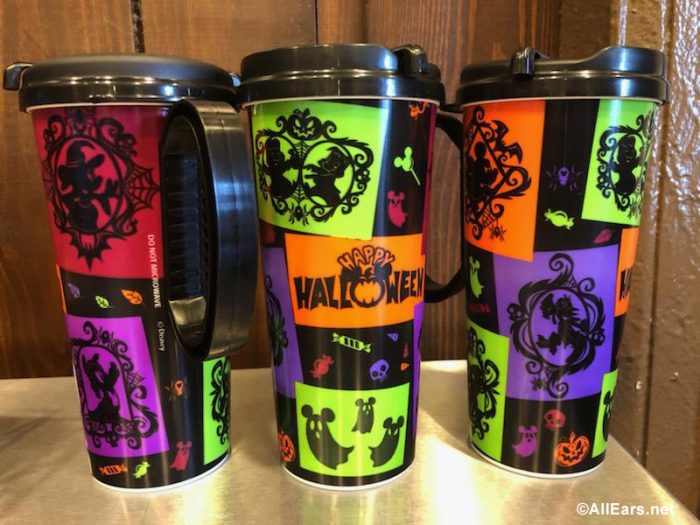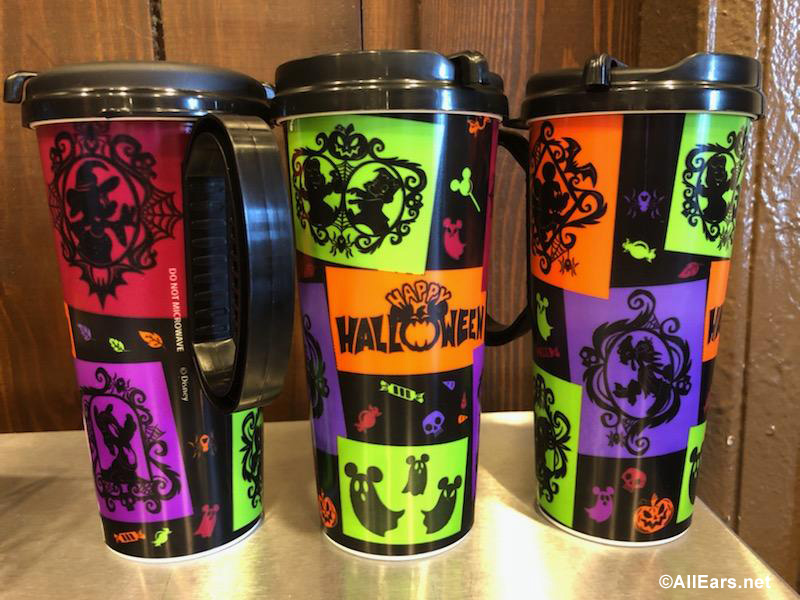 The standard plastic refillable mugs can come in designs that change seasonally. And starting in 2019, guests could also choose to purchase a snazzy Skyliner stainless steel refillable mug instead. These are available for $29.99 for those not on DDP or a $10 upcharge if you're on the Disney Dining Plan.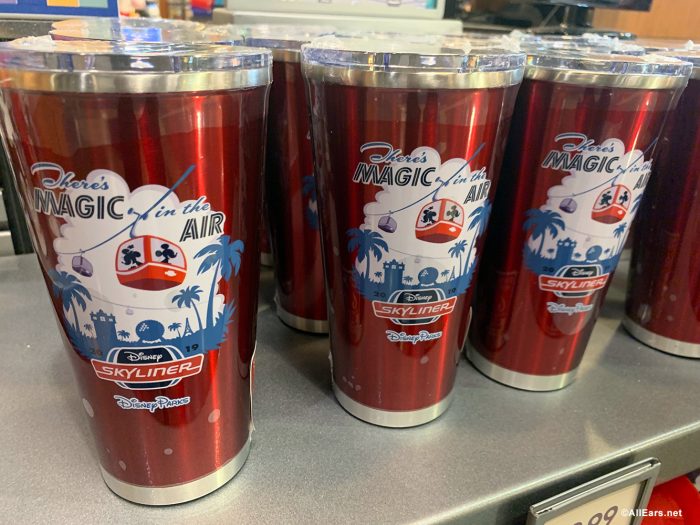 We personally love the sleek design of stainless steel mug and think the price is decent for what you get.
Refills Are Only Available at Disney World Resorts
A question we often hear is whether you can get your mug refilled in the Disney World theme parks. Unfortunately, your mug is only eligible for refills at the various resort hotels around property. (Remember that you're welcome to refill your mug at any Disney World resort, not only yours.)
Of course, you are more than welcome to take your mug with you to the parks if you'd like to fill it with water or perhaps a quick service beverage (purchased in a cup and poured into your mug — cast members won't fill your refillable mug for you) to take with you.
Disney World's Waterparks Have Their Own Refillable Mugs
Did you know that Disney World's water parks – Typhoon Lagoon and Blizzard Beach – each have their own refillable mugs? They do! For $11.99, you can purchase an All-Day Refillable Mug at one of the various counter service locations in the waterparks. Your purchase will include beverage refills during your waterpark visit – you will not be able to use this with the refillable soda fountains at your resort. But you can reactivate a previously-used mug for $8.50 per day.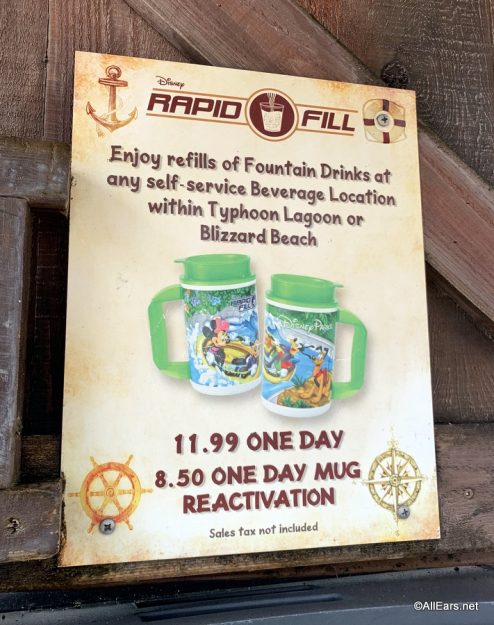 If you want a more adult version of a refillable mug during your water park day, you can also purchase a souvenir cup with same-day beer refills. For $13.50, you'll get a premium or craft beer in a souvenir cup, followed by $6.50 same-day refills. If you prefer domestic beer, you'll need to initially shell out $11.50 plus $5.50 per refill. Since each beer typically runs between $8.25 and $10, a souvenir cup purchase could be a decent deal depending on how many you'd order otherwise.
Refills Aren't Truly Unlimited Forever
If you're hoping you'll be able to bring your mug back with you on subsequent visits to Disney World, that's unfortunately not the case. Since each mug is embedded with an RFID chip, you will no longer be able to get refills once your vacation comes to an end.
On the same token, the same barcode causes a delay between refills. You'll need to wait about 2-3 minutes between refills, and you can only refill your mug three times per hour. The Rapid Fill Screen on each drink station will let you know when you'll be eligible for another refill.
Even with the added price point, we're suckers for those adorable refillable mugs, and for those who plan to drink a beverage or two at every meal (think coffee to start and juice to wash down your breakfast platter every morning), it can be a good value, too.
Do you get a refillable mug on each visit? How many do you have in your collection? Let us know in the comments below!
Join the AllEars.net Newsletter to stay on top of ALL the breaking Disney News! You'll also get access to AllEars tips, reviews, trivia, and MORE! Click here to Subscribe!