As we detailed in our last few installments from our early look at Pixar's Onward, the upcoming modern suburban fantasy tells the tale of two elf brothers and their quest to magically resuscitate their relationship with their late father when a spell to bring him back from the dead goes half-awry.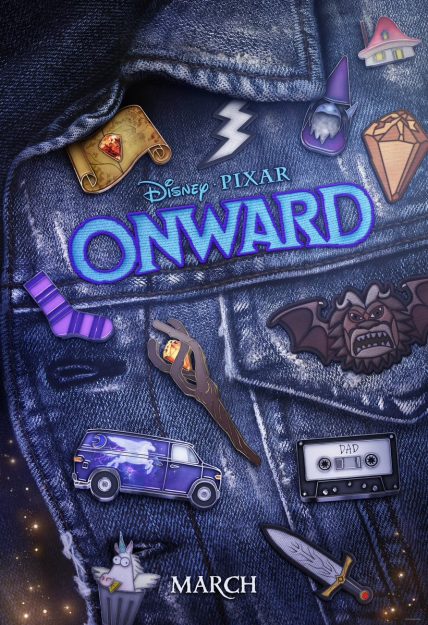 After the group presentations, some of the filmmakers were kind enough to give AllEars a few minutes to talk about the making of Onward.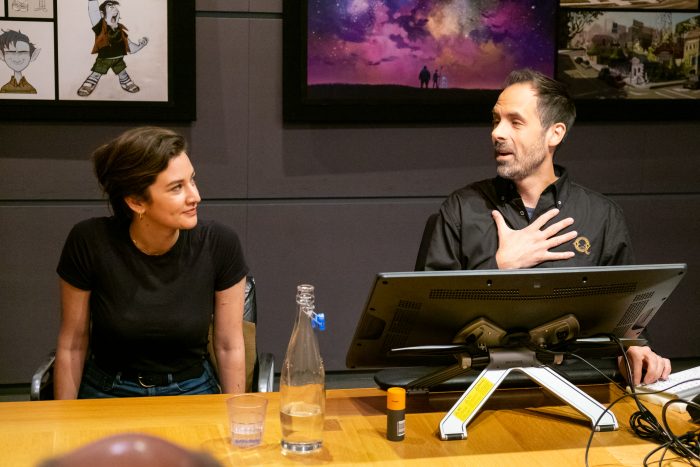 On Creative Influences:
Sharafian:  "Our story teams are full of such amazing people–even if they're not up to stuff at the studio, everyone has their own personal projects that I aspire to do on the outside, and Domee (Shi) is a friend of mine and she's just such an inspiration…just within the story department there's just a lot of people to look up to."
Mann:  "It's one of my favorite things about working here:  All the people that we get to work with.  We're just surrounded by so many talented people.  I've been here like ten years now, and I still run into people that I'm like 'you've been here how long?!  I've never met you…'"
Sharafian:  "'And you're AMAZING!'"
Mann:  "…Like Rob Thompson, one of the animation supes [supervisors]. I never knew that dude could draw!  And not just draw, but he can really draw well.  Like he is good.  I really hope he gets to read this, because I've never talked to him about that.
"And everyone's so humble.  As an artist, one of the things I have trouble dealing with, is toggling between two words:  One is intimidated, and one is inspired.  Whenever I look at someone's work, I toggle between the two and when I'm intimidated it shuts me down, because I'm like what's the point.  I'm not as good as that person.  And I try to switch into inspired where I'm like look how great they are.  That makes me want to go draw.  But when someone is so humble about their work, it moves me into the inspiration route and want to go be better as an artist."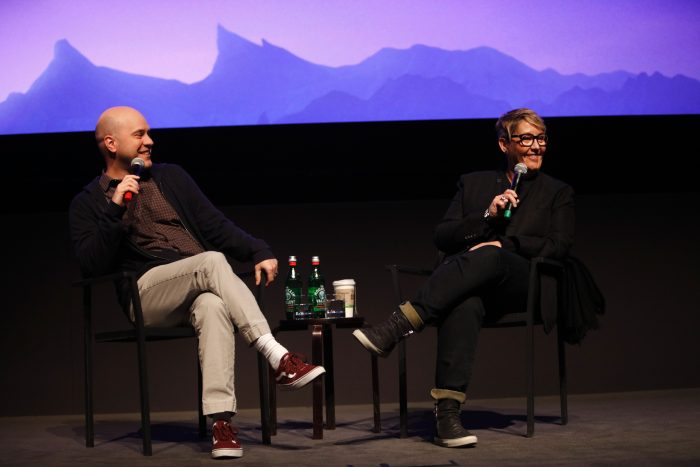 On the Title:
Scanlon:  "It was a hard movie to title…Barley, later in the movie, refers to "onward"–it's a very Barley-ism because he lives in the past–and someone pointed out that could be a great name because…it is a maturing movie, it's a movie about growing up and moving forward, it's a movie about moving past certain bad things.
"And so we loved its sort of positivity…and it also feels like a journey.  It matches the quest vibe of the movie."
On the Metaphor of Magic:
Scanlon: "It's more potential…Ian is a guy who, because he's scared and doesn't want to take risks, is kind of losing out on his potential.  That's really what the main idea of magic was–Take some chances, take some risks, push yourself and you'll be surprised with the magic that comes out of you.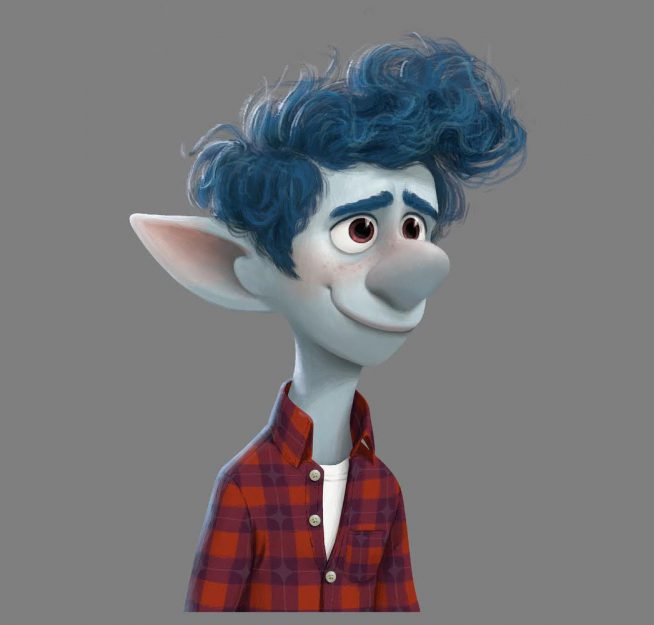 "And we really used that as a way to design the magic and design how the spells have to be cast and how you have to challenge yourself in order to make them work.  It's funny how a magic movie very quickly can just turn into 'Alakazam!  Here, this solves all your problems!'  So it really helped us to have that theory behind it:  You're going to have to take a risk, you're going to have to challenge yourself for this to work."
On Working Towards a Resolution:
Scanlon:  "I think I started it off as a question, but pretty quickly, talking to other filmmakers here, talking about my life and having them be sort of pseudo-therapists for me, we got to an ending and we got to a point of it all that really emotionally touched me and changed me a lot, and so we knew that was our goal.  It still meant that we had to figure out the steps in between to get there and to get the audience there too.
Rae:  "But we had the ending of the film from the very first screening, and that became the anchor."
On the Film as a Personal Experience: 
Scanlon:  "Just from knowing what the film was about and certainly the process of making it, it's changed me.  I think that because so many of the other artists and filmmakers on the film started to make their own connections to the story and tell me their personal stories that are similar, we started to add that to the movie and the things I learned from their experiences changed me too.
"I think when these things work right, when any artistic endeavor works right, it becomes therapeutic.  It becomes kind of these wonderful life-changing moments."
More to come!
Onward opens in U.S. theaters on March 6th, 2020.
Are you excited for the upcoming film? Let us know in the comments below!
Click below to subscribe to the AllEars® newsletter so you don't miss any of the latest Disney news!