Many of us have dreamed of having a magical wedding in Disney parks and with the return of Disney's Fairy Tale Weddings tomorrow on Disney+, we've got love on the brain!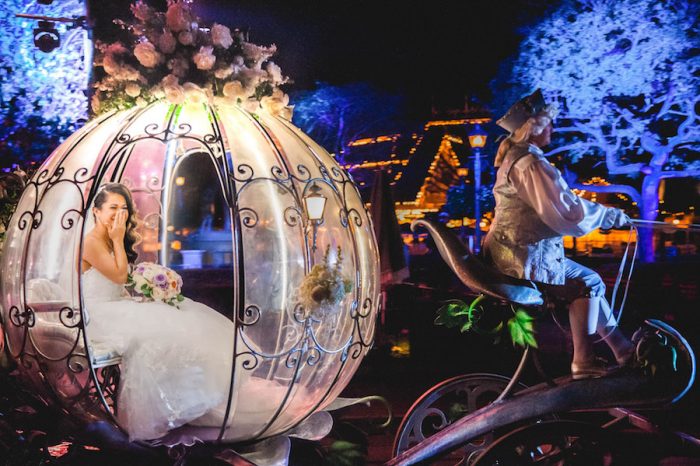 So we were super excited when we spotted the new Disney Fairy Tale Weddings Collection that's perfect for newlyweds or soon-to-be-weds. Take a look!
We were checking out the merch at Disneyland Hotel when these adorable Bride to Be and Groom to Be T-shirts caught our eye. Each of these matching tees is $36.99.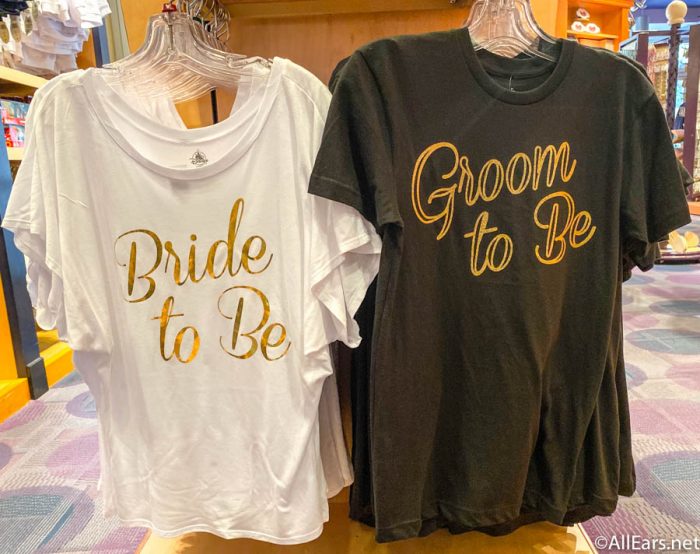 If you and your S.O. are getting married soon, these matching Bride to Be and Groom to Be Champagne Flutes for $14.99 could be good for you.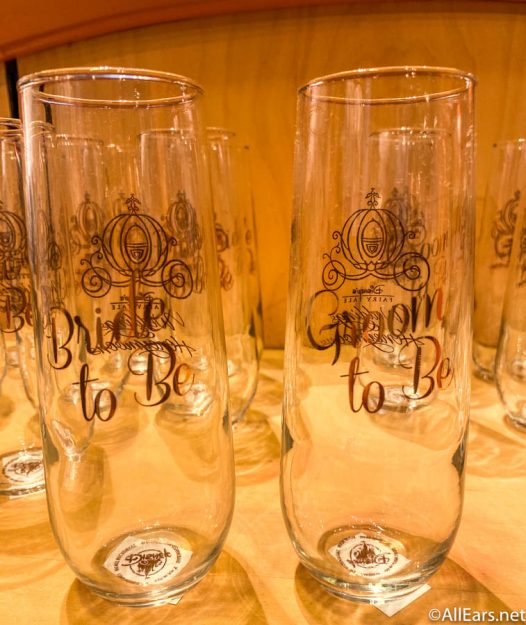 The Cinderella Coach is the super pretty logo for Disney Fairy Tale Weddings and is featured on the Christmas Ornament from the collection with "Happily Ever After" pinned on the other side. Deck your tree with this guy for $17.99.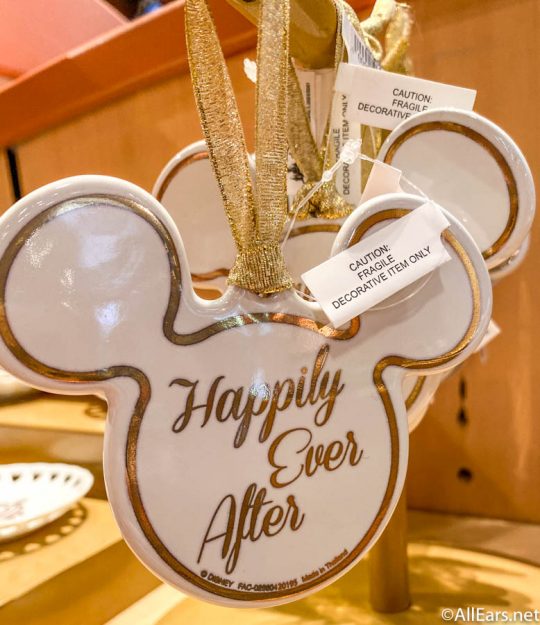 Weddings and honeymoons can be hectic occasions so a Pouch for $14.99 might be a good choice to keep track of the little things (maybe your something borrowed and something blue?).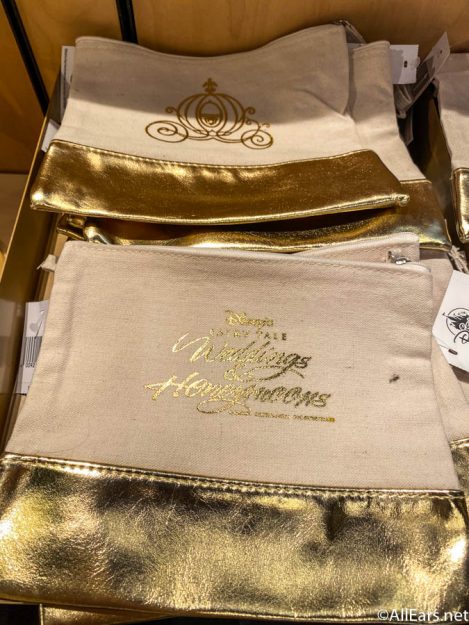 And of course, you're going to need a home for your new ring. This sweet Ring Dish is $17.99. We love the little hearts around the border.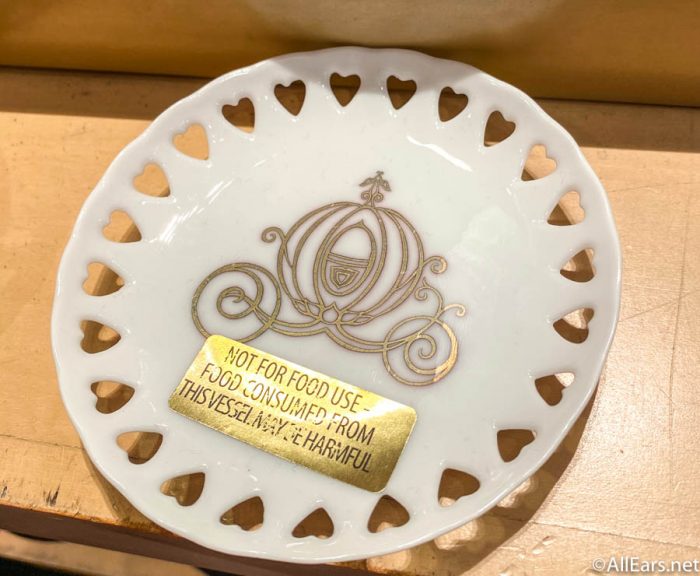 It's also super important to stay hydrated on the big day and beyond! There's no better way to do that than to pick up the Fairy Tale Weddings Water Bottle for $24.99.
But the bride and groom shouldn't get all the merch love. Dress out your bridesmaids with this spunky "Happily Ever After Crew" T-shirt for $36.99.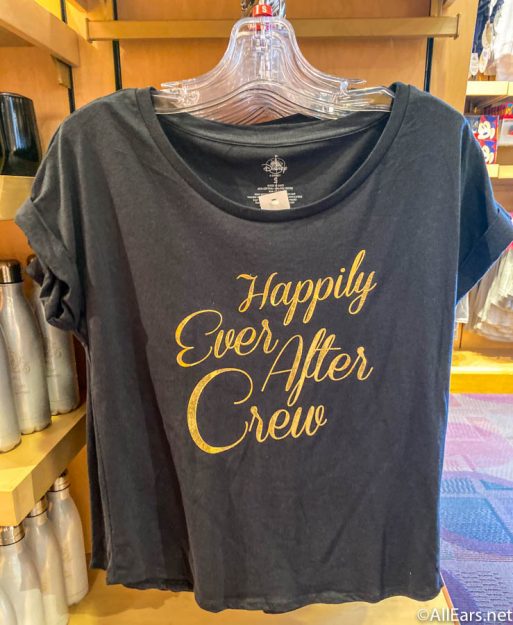 And how cute is this Fairy Tale WeddingsTumbler? For $22.99, we think this could be a great gift!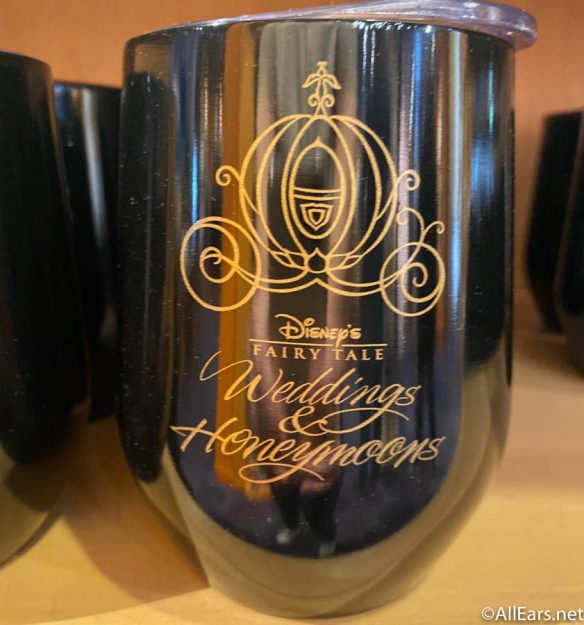 We spotted this collection at Disneyland Hotel but we'll be keeping an eye out for it to pop up elsewhere!
Which piece of the Disney Fairy Tale Weddings Collection is your favorite? Tell us in the comments.