If you've never been to Walt Disney World (or haven't been in a LONG time), it can be daunting to choose a Resort for your stay. There are over 25 Disney Resorts on property alone, not to mention the offsite, non-Disney-affiliated ones!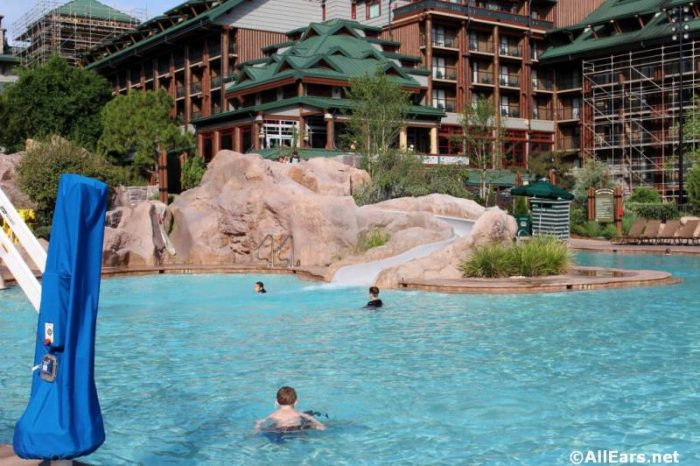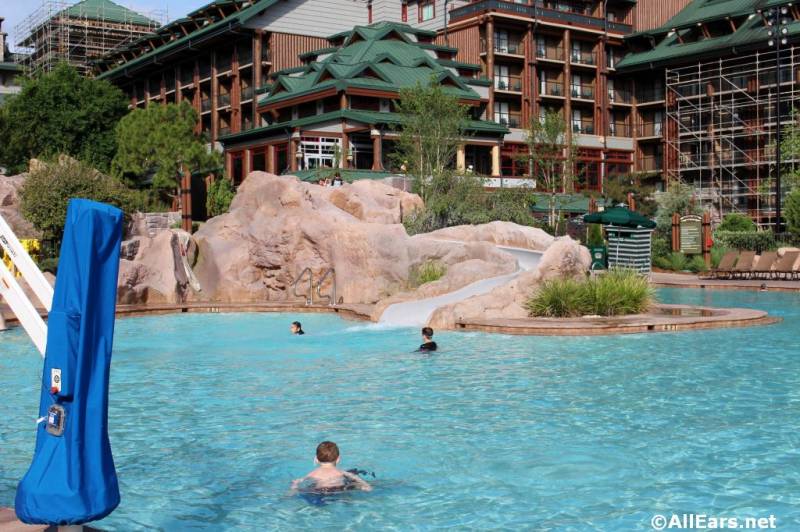 Since it's your first time, it might make sense to stay in an on-site Disney Resort. The location, theming, and all-around Disney magic really can't be beat if you're exploring Disney World for the first time.
So your pals at AllEars are here with some suggestions for our favorite hotels for first-timers!
We're categorizing our favorites by tier: Value Resort, Moderate Resort, and Deluxe Resort. These tiers correlate to low, moderate, or high prices, and that might be a big factor for you. Read on to see which Resorts in each tier made the cut for our favorites!
Value Resort: Disney's Art of Animation Resort
Our top pick for the value category is Disney's Art of Animation Resort!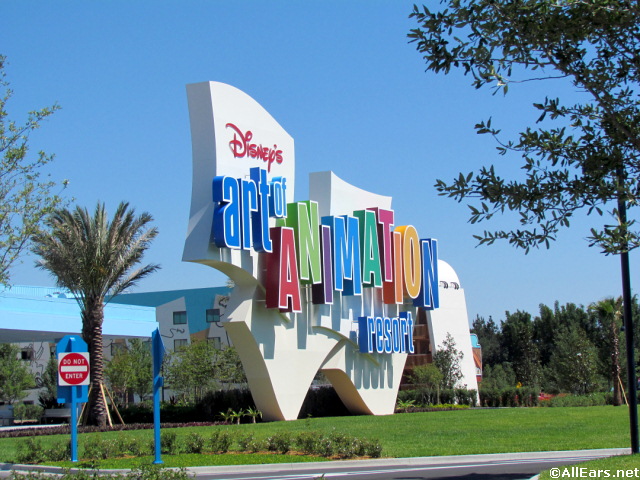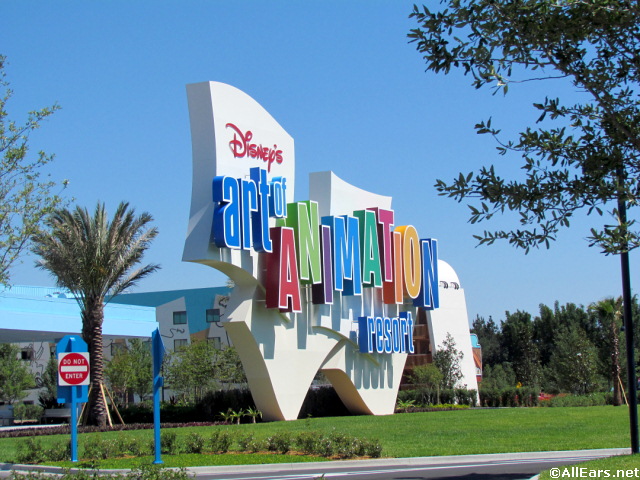 At Art of Animation you'll get to explore four of your favorite animated Disney and Pixar movies. The grounds and rooms of this hotel are themed after Cars, The Little Mermaid, The Lion King and Finding Nemo! The kids will love exploring the courtyards and pools — many which contain larger-than-life statues of their favorite characters! (Just beware the terrifyingly huge evil sea witch, Ursula!)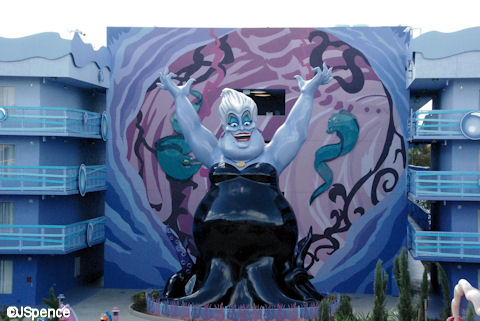 Adults will really appreciate the narrative of this hotel's unique theming, which celebrates the artistry and craftsmanship behind Disney's animated films. Displayed throughout the Resort's lobby are some examples of Disney's storyboarding, while the outside of the building resembles a giant sketchbook with characters in various stages of revision.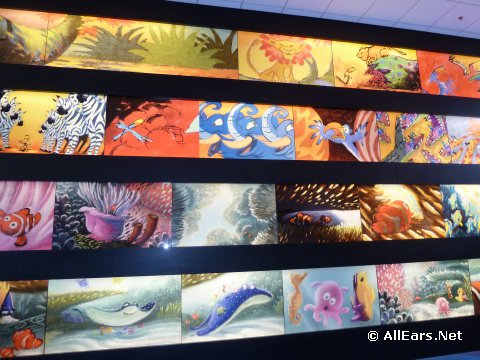 Disney's Art of Animation is a great bet for you first-time travelers, so don't be scared off by its designation as a Value Resort — it's still a fantastic spot to (temporarily) call home!
Moderate Resort: Disney's Port Orleans Resort — French Quarter
Our number one selection for Disney's Moderate Resorts is Disney's Port Orleans — French Quarter! Disney's Port Orleans Resort is actually two related properties in one: Riverside and French Quarter. Both are wonderful, but we tend to favor the much smaller, more intimate French Quarter side!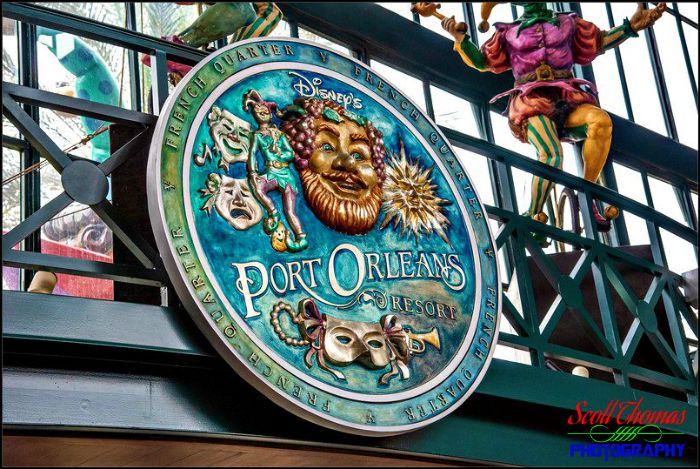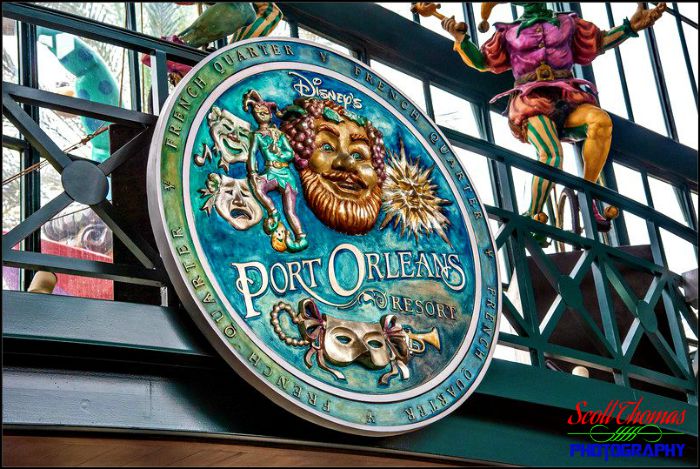 At Disney's Port Orleans — French Quarter, you'll be treated to a little taste of the Big Easy — albeit a tamer and cleaner version, because, after all, this is Disney we're talking about!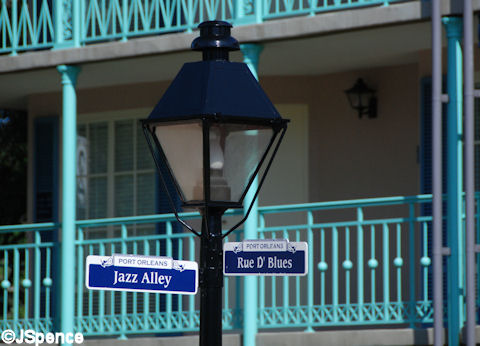 French Quarter has just one bus stop, and all the rooms are only a few minutes walking distance away which makes this Resort an easy one for first-timers to navigate.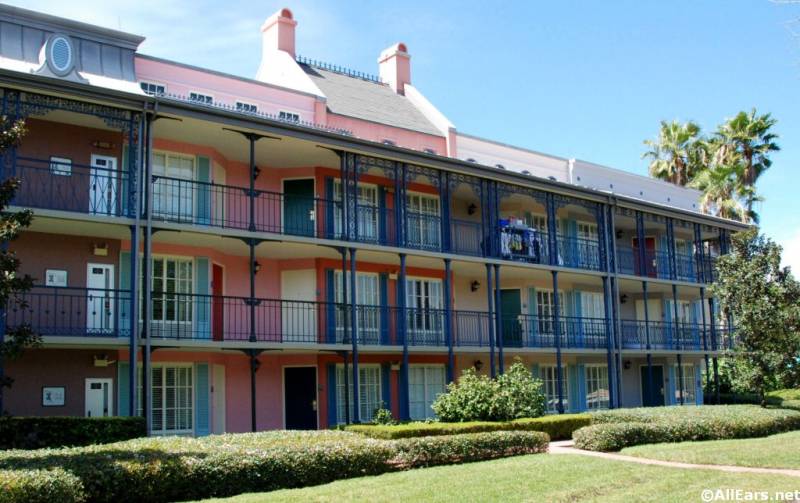 Staying at this smaller Resort comes with another great perk: you're never very far from the Sassagoula Floatworks & Food Factory! Close proximity makes it even easier to slip out of your room to grab a drink in your refillable cup or place an order for the Resort's famous beignets! You won't find them anywhere else in Disney World!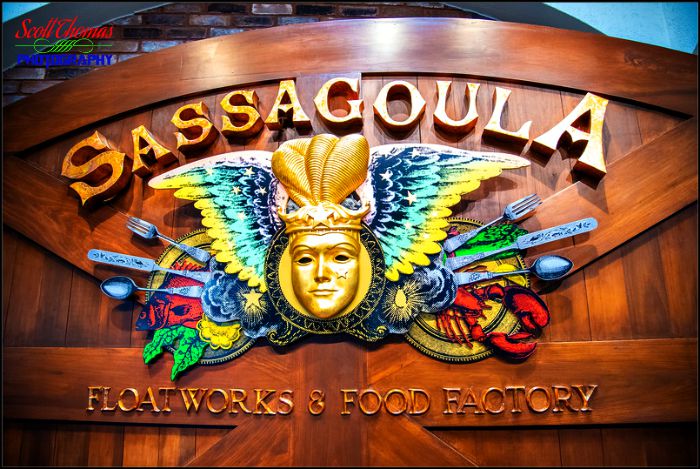 We can't forget to mention the colorful "band" of characters you'll run into in the courtyard…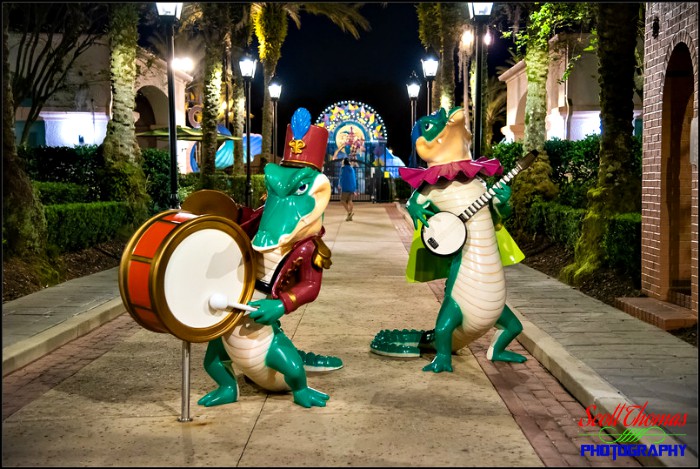 We think Port Orleans — French Quarter is a really serene and visually-striking resort. It doesn't cost an arm and a leg like the Deluxe Resorts do, but it's a notable step up from the Value Resorts in terms of styling and pool/splash pad design, making it a great value overall. If you're looking for a little peace and quiet at the end of a noisy and hectic day at the parks, you can't go wrong with Disney's Port Orleans – French Quarter Resort. 
Deluxe Resort: Disney's BoardWalk Inn and Villas
You'll feel like you hit the big time (and traveled back in time!) at the stately turn-of-the-century-styled beachside Resort Disney's BoardWalk Inn — our Deluxe tier pick!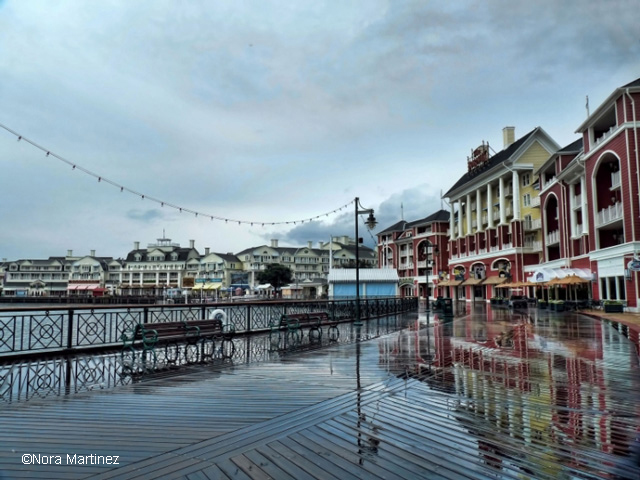 Staying at the BoardWalk is like having two vacations in one! It almost feels like this Disney Resort has as much stuff going on as the Parks do! We love getting up early and hitting the BoardWalk Bakery for their fresh egg and bagel sandwiches which come with a variety of yummy toppings! There are also plenty of muffins, cupcakes, and other pastries for you to choose and hot coffee to wash it all down!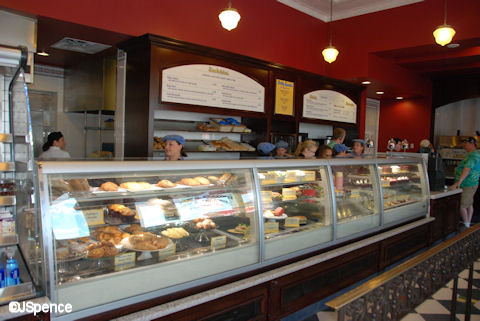 At night the BoardWalk Inn transforms into a lively seaside hotspot offering tons of dining, drinking, and entertainment options. Take in the dueling pianos and singalongs at Jelly Rolls, or enjoy a spellbinding cocktail at AbracadaBar! You can even just go for a mosey down the boardwalk (yes, there is an actual boardwalk surrounding Crescent Lake) and watch street performers or hop over to Yacht & Beach Club or Swan and Dolphin — they're only a few minutes walk away!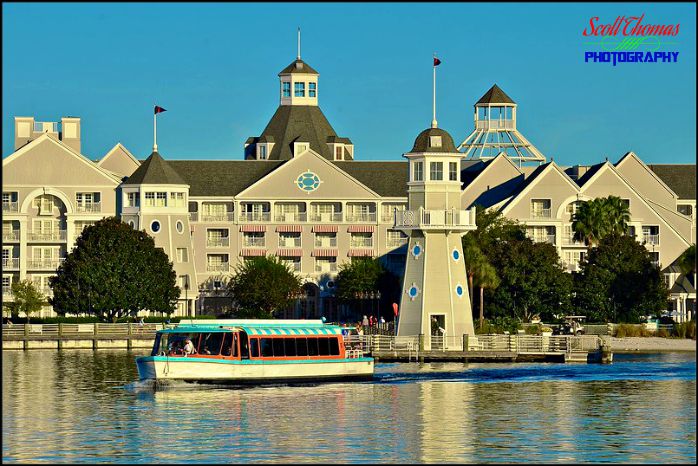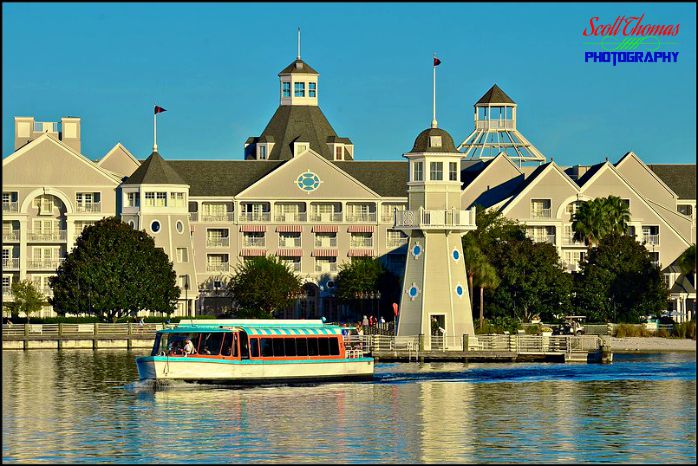 You can also hoof it over to Hollywood Studios or Epcot! As a first-timer you may not know what a big deal this is, but the fact that you're within walking distance of two of the four theme parks is a major perk!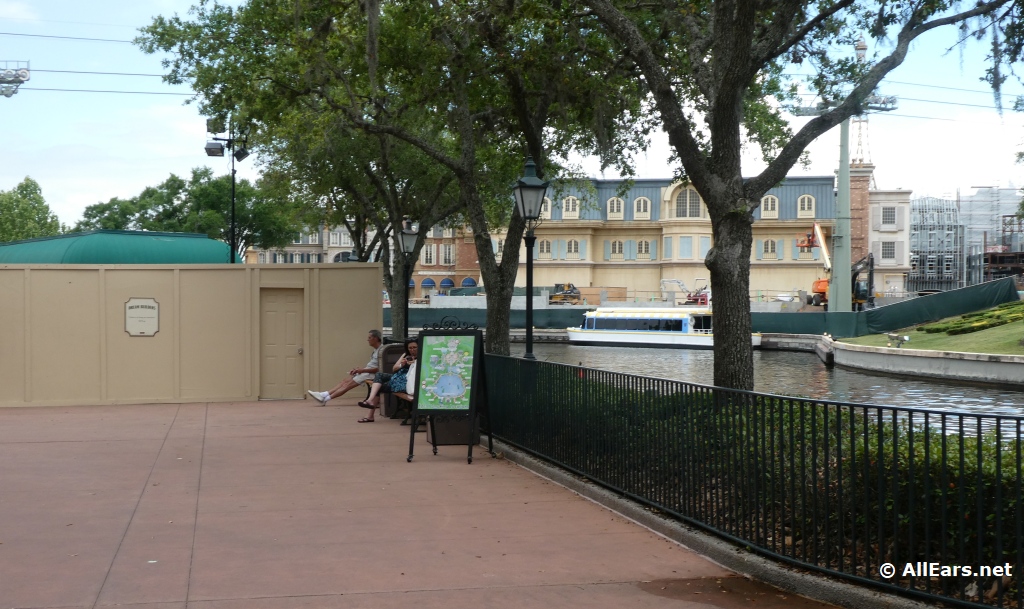 When we finally need a Resort day — a day you only spend at your hotel as opposed to filling it with Park time — you'll find us sipping poolside at the BoardWalk's Leaping Horse Libations Bar!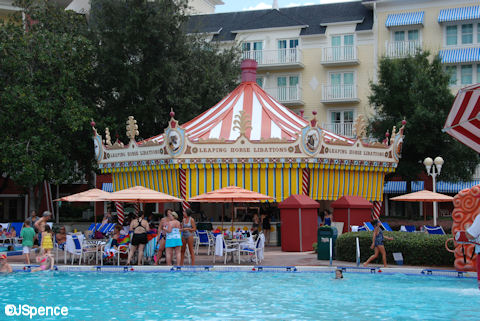 Not only does the bar resemble an old-timey carousel, but the pool's water slide looks like a vintage wooden roller coaster!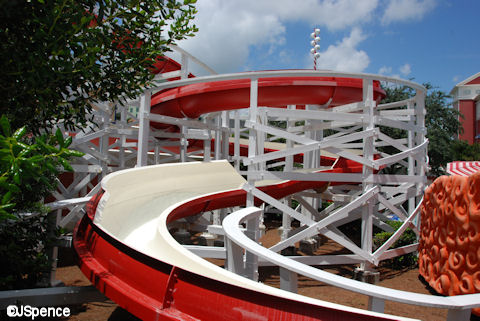 If you don't mind spending the money to ensure you have a wide selection of restaurants, entertainment, and two of the four theme Parks at your fingertips (or, rather, footsteps), we think the BoardWalk Inn would be a great option!
Whichever Resort you choose, let that Disney magic bring a little extra fun to your vacation!
Why Disney resorts do you recommend for first-timers? Let us know in the comments below!
And if you're a Disney World accommodations pro, be sure to visit our REVIEWS section and leave your thoughts on your favorites (and your not-so-muches).
Want to read more AllEars Reader Reviews or leave one of your own?