Can you feel it? That crisp chill in the air? The smell of pumpkin spice? The taste of apple cider? It's FALL, Y'ALL.
Even if it doesn't feel like autumn outside where you are (hello, fellow Floridians), that doesn't mean you can't gear up for Fall's premier holiday: HALLOWEEN.Nothing makes us happier than curling up with a hot cup of Pumpkin coffee and a maple scone while watching a few Halloween films.
Here are our favorite Disney movies to get us in the mood for Halloween!
Witches running amuck, amuck, amuck? It's just a bunch of Hocus Pocus!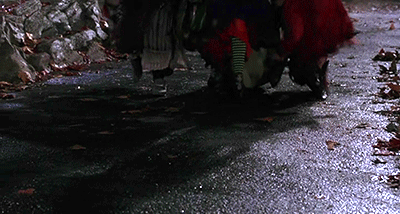 No other Disney Halloween movie has put a spell on us quite like Hocus Pocus. It's hilarious year after year, and it just doesn't feel like fall until we've watched it (and sung along loudly to "I Put a Spell on You.").
"This is Halloween! This is Halloween!"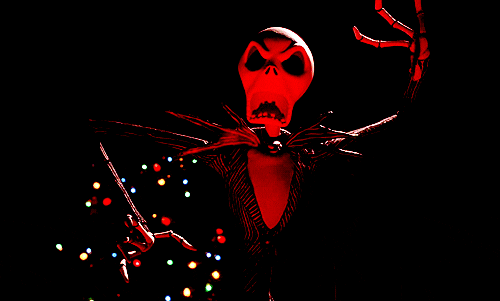 What's Halloween without a trip to Halloweentown to visit the Pumpkin King?! Also we can't help but adore Oogie Boogie and his catchy song.
Speaking of Halloweentown, we can't forget the Disney Channel Original Movie of the same name!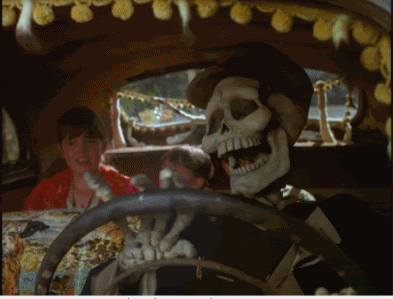 When I was younger, I used to WISH I would find out I'm a witch at 13 just like Marnie and her grandma (the incomparable Debbie Reynolds). Sadly, I am not, but I still like watching the movie (and the sequel) every year.
This isn't a full length movie, but they pack enough awesome into the short that we had to include it on our list.

The plot centers around the toys going on vacay with Bonnie, where they end up at a motel. Something doesn't seem quite right… in fact, things are downright spooky!
What's better than one villain? ALL THE VILLAINS.
Mickey's House of Villains is a direct to DVD hit where the bad guys take over Mickey's House of Mouse. This one is a real treat — if you can find it! DVDs are hard to come by, but we've been able to purchase and stream the movie on Amazon.
6. Frankenweenie
Do you love Tim Burton? Do you love dogs? Do you love classic monsters?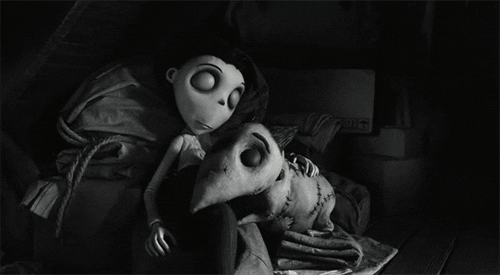 Then you'll love this pick! Frankenweenie is based on the classic novel by Mary Shelley, but this time the patient is a doggo.
7. The Descendants Movies 
"They not bad. They're just born that way."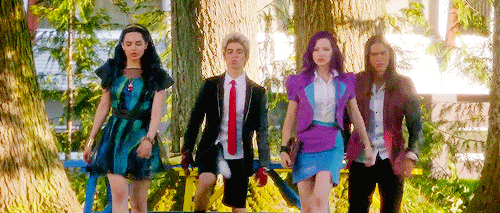 Can't get enough villains? Then check out the Disney Channel Original Movie Series The Descendants. We love this twist on a typical villains story because it features some of our favorite baddies' kids — Jafar, Maleficent, Cruella, and the Evil Queen. Once you finish the first one, don't despair — there are two more to keep you going until Halloween.
What are your favorite Disney movies to watch to get in the mood for Halloween!? Let us know in the comments!
Read more about what's happening for Halloween here!
Click below to subscribe to the AllEars® newsletter so you don't miss any of the latest Disney news!