If you've got as many gadgets and gizmos in your purse as I do, you know just how essential a cute tote bag is to carry them all around. And now Dooney & Bourke has a design for the mermaid who has everything: an Ariel Dooney & Bourke collection!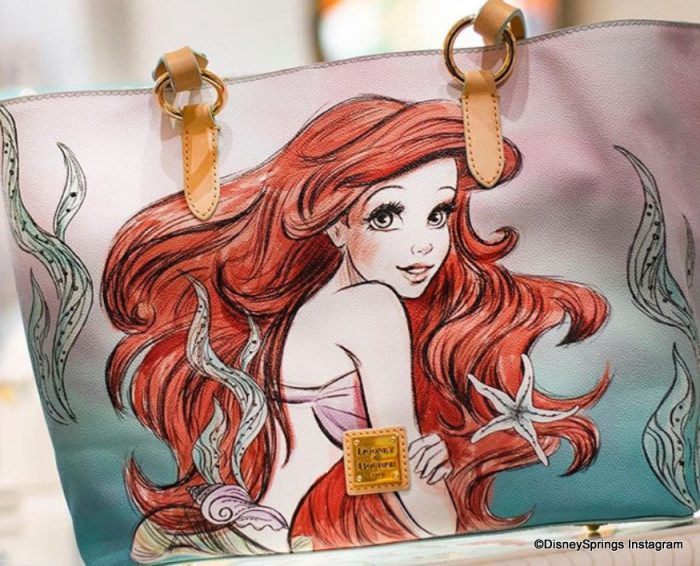 Disney Springs' Instagram made the announcement yesterday, and you won't have to wait long or make a deal with a sea witch to get yours! The collection will be available at Ever After Jewelry Co. & Accessories starting tomorrow, September 13!
Flip your fins to get your own Dooney & Bourke Little Ariel collection piece! Can't get to Disney Springs any day soon? When the collection becomes available on ShopDisney, we'll add links here!
Do you collect Dooneys? WIll you get an Ariel for yourself? Let us know what you think in the comments!
Are you a shopper? Want to see what other new merchandise is in the Disney parks, or coming soon? Take a look at these posts: