The international Disney Parks are undergoing some incredible changes over the coming years, with new lands being added, state-of-the-art attractions being developed, and even some castle renovations bringing new life to the Parks.
And at Disneyland Paris, there are loads of new things coming — and they're largely based in two familiar worlds: Frozen and Marvel!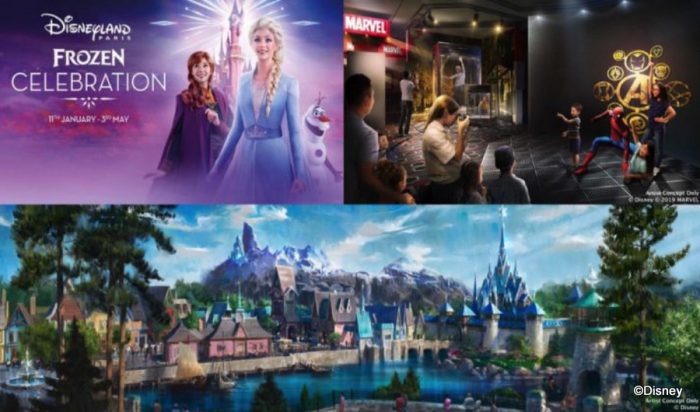 Frozen Experiences Coming to Disneyland Paris
Of the many new experiences arriving at Disneyland Paris, an interactive Frozen stage show is the first to begin entertaining guests. Frozen — A Musical Invitation allows guests to interact with their favorites from the franchise — including everyone's favorite snowman, Olaf — on several stages. Frozen — A Musical Invitation starts on November 17, 2019.
Coming in early 2020, Frozen Celebration will include a new show on the Park's parade route (including a new float), new themed treats and drinks, and the inclusion of the Frozen crew in the Disney Illuminations nighttime spectacular. Warm up with Frozen Celebration from January 11 through May 3, 2020.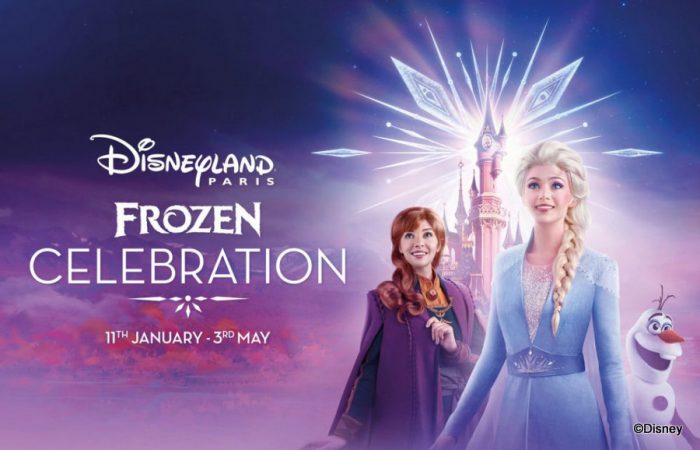 And in the (near? distant?) future (no date yet announced), a Frozen-themed land will open at Disneyland Paris, welcoming guests to the Park's version of Arendelle!

Marvel Experiences Coming to Disneyland Paris
For the Marvel fans (and those Disney fans starting to come around to the comic book franchise), Disneyland Paris will offer a slew of exciting new experiences.
Starting March 24 and continuing through June 7, 2020, Marvel Super Heroes Season will once again take place. This celebration of all things super includes meet-and-greets, specially themed food and drinks, a Guardians of the Galaxy dance off, and more!
But the big Marvel news in 2020: Disney's Hotel New York — The Art of Marvel will open next summer! This reimagining of Disney's Hotel New York will bring a touch of the superhero universe to the existing structure. Guests hoping to enjoy the The Art of Marvel in a one-of-a-kind Resort experience can begin making reservations for summer 2020 on November 5, 2019!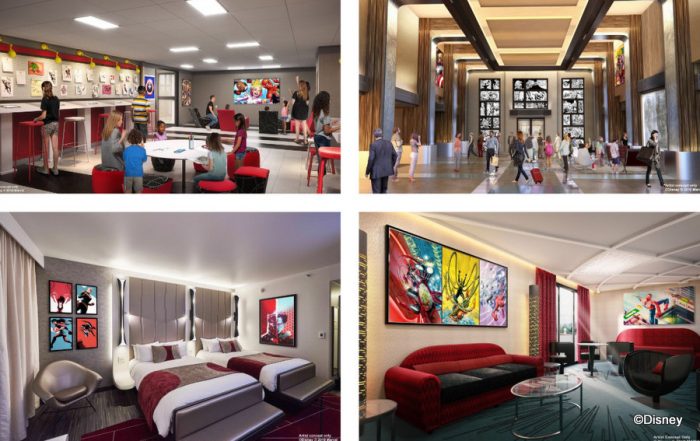 And — of course — the Marvel excitement doesn't stop at the entrance of Disney's Hotel New York — The Art of Marvel because in 2021, Avengers Campus will open at Disneyland Paris! The energetic new land will bring with it new attractions, restaurants, and face-to-face encounters with a slew of superheroes!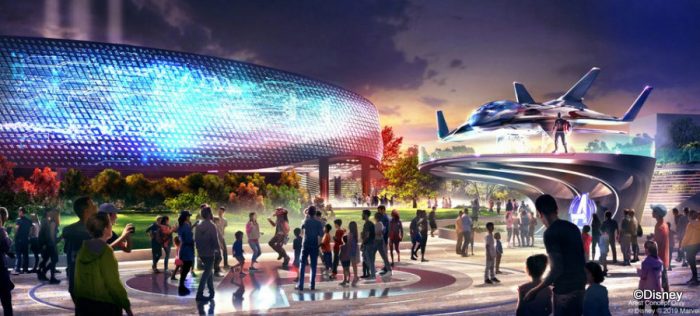 And as if all that isn't enough, Disneyland Paris is also expected to get a Star Wars-themed land in the spirit of Galaxy's Edge — and you know we'll bring you details on ALL of this as they emerge!
Have you enjoyed a visit to Disneyland Paris? WIll you plan a special trip to check out any of these offerings? Let us know in the comments! 
Can't get enough Marvel and Avengers? We can help you! Learn more about Avengers: Endgame here!
And for a post full of spoilers (we warned you):