In July, Walt Disney World began running some buses with character — or should we say characters — when they introduced the Sensational Six bus wraps.  Click here for a peek at the most adorable buses we'd yet seen.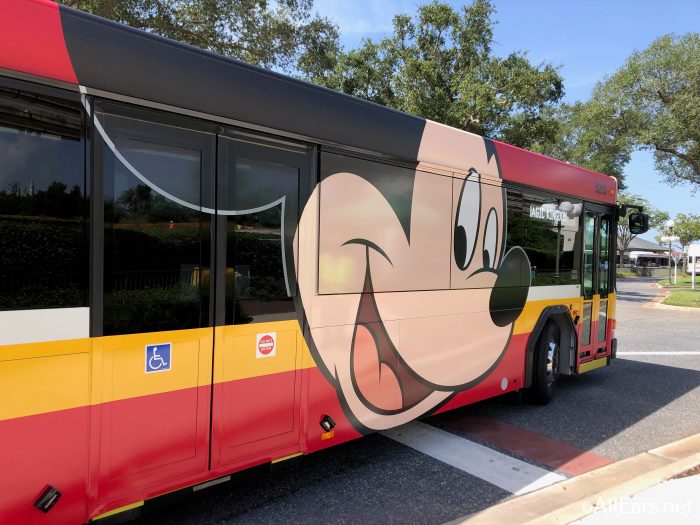 And now, they're back at it! A handful of new Disney World bus designs are hitting the roads of central Florida, and we can't wait to climb aboard! Mike Wazowski (with one eye!) and Sulley are ready to roll on the Monsters, Inc. bus!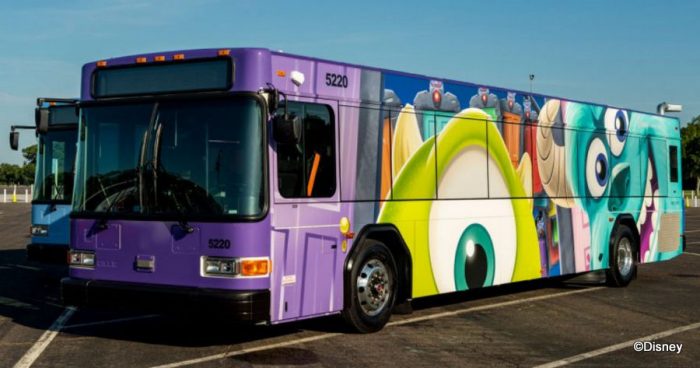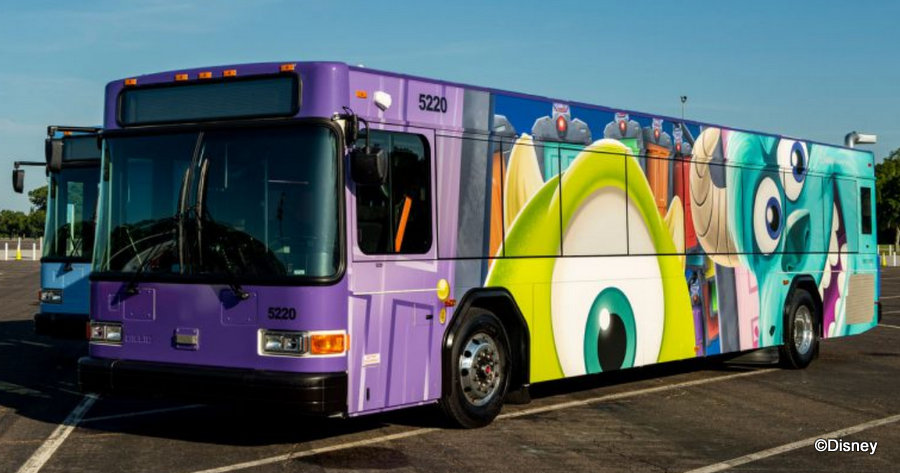 And grown-up Simba and Zazu (ageless, we say!) adorn the Lion King bus!
And there's a Moana-themed bus, too, in case you prefer to wayfind via mass theme park transportation. (Hi, Pua!)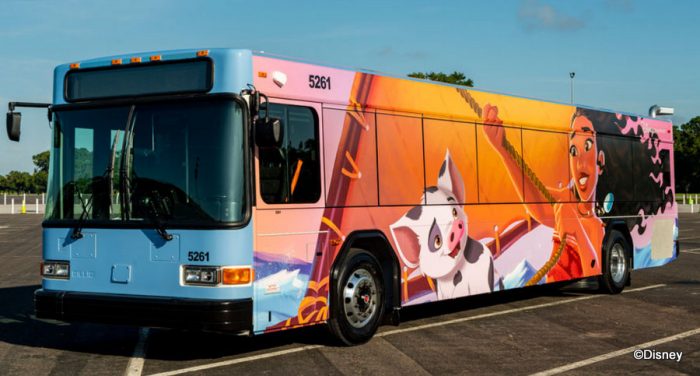 Disney Parks Blog also shared this shot of the new bus' interior design. They feature blue seats, laminate floors, and USB charging ports!
We are, perhaps, too excited for these new bus wraps and the ones expected to come out in the future. What do you think? Will you get excited when you see these rolling down the streets, too? Let us know in the comments! 
If you're looking for more AllEars.net content, visit our YouTube channel for news, reviews, previews and much more!