It's nearly time to travel around World Showcase and Future World munching and sipping on goodies from the Epcot International Food and Wine Festival! The Festival will run for 87 days in 2019, making it the longest-ever Food and Wine Festival in Epcot's history.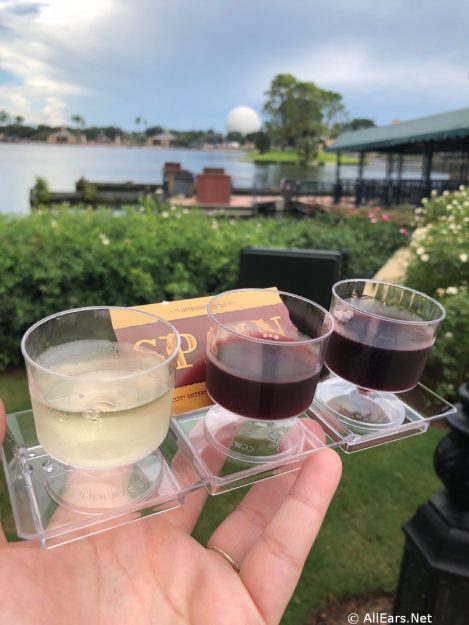 Before the Festival's big opening day on August 29, we've got a preview of some of the dishes and drinks coming to the Festival's 30+ food booths as well as Festival-exclusive merchandise and details about the Festival's many special events!
Food and Wine Festival Food Booth Items
First up, we tried the Warm Raclette Cheese from an all-new in 2019 booth: The Alps! (Click here to check out all the food booth menu offerings!)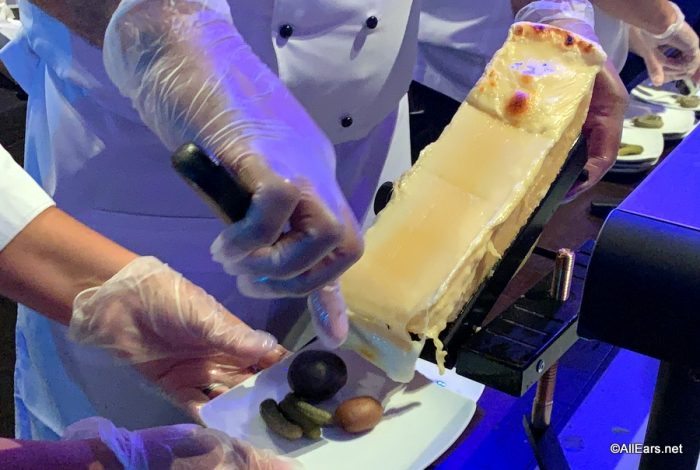 This melty deliciousness is served right off the block and piled onto potatoes, pickles, and toasted bread.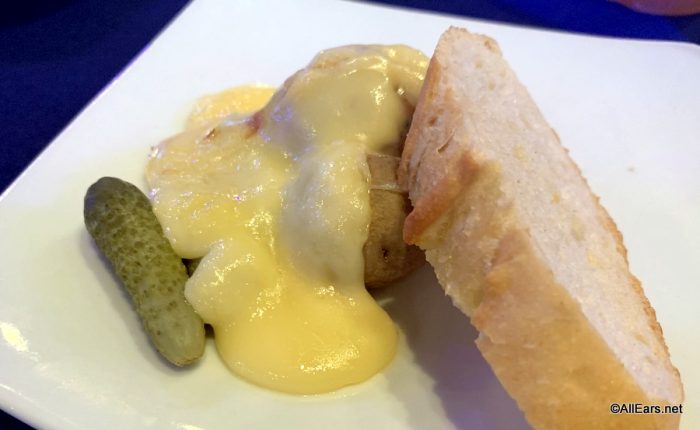 We also sampled the Cave De La Côte Rosé Gamay Wine, which was a perfect pairing to the Raclette Cheese. It can also be purchased at The Alps booth. (The booth will also offer this rose in a frozen slushy!)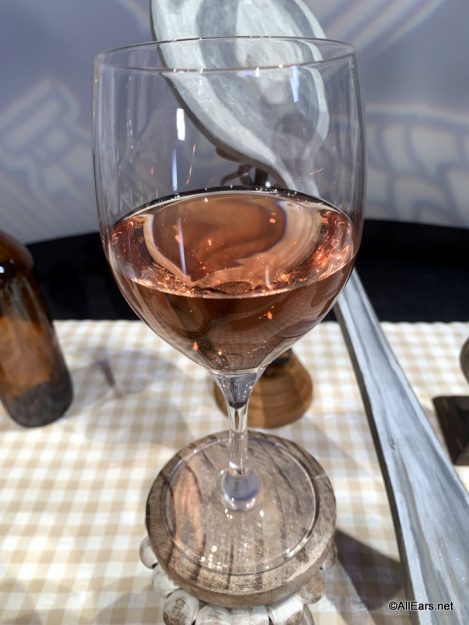 At the Islands of the Caribbean booth, you can look forward to grilled Jerk-spiced Chicken. It is served with Roasted Sweet Plantain Salad and Mango Chutney, and it was fabulous! This year, the jerk chicken will be grilled on-stage, surely emitting some seriously irresistible aromas!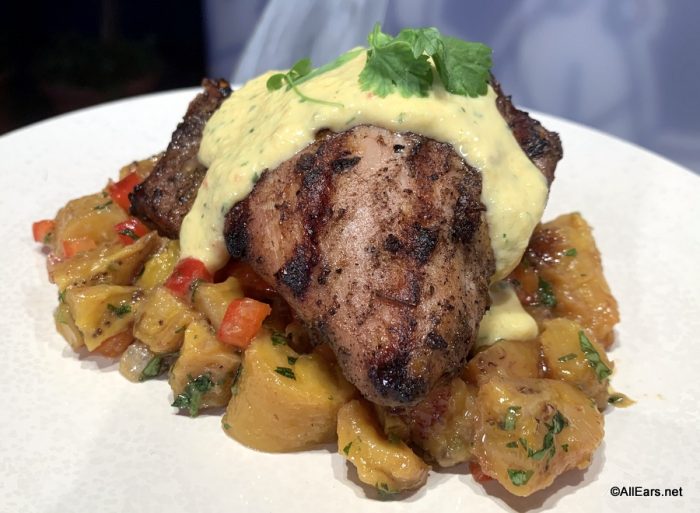 In Thailand, a new Shrimp and Cold Noodle Salad joins the lineup! This was a hearty serving, with nice plump shrimp that was described as "spicy"… but we didn't get much heat, so we'll have to see how it shakes out when the Festival begins.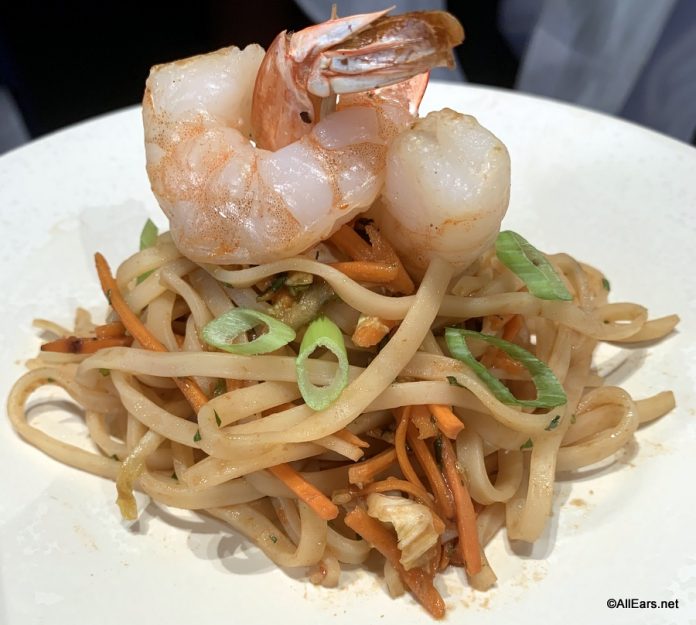 An all-new vegan dish has been added to Africa's menu, inspired by a classic Kenyan meal. The Spicy Kenyan Vegan Githeri is served with White Beans, Pigeon Peas, Curry Rice Pilaf, and Kachumbari Slaw. It's a dish that everyone — not just vegans — can enjoy!
At Coastal Eats, a new Bass Tostada has made the lineup.  The Pacifico True Striped Bass Tostada comes with Slaw and Fire-roasted Tomatillo Sauce and was cooked perfectly. We thought it was even mild enough for those who don't typically enjoy fish entrees.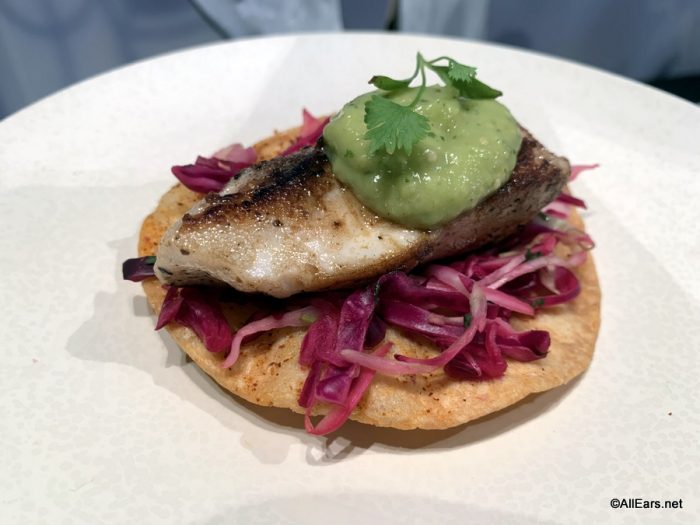 Cocktail and beer fans will also want to give the Coastal Eats' new Mule Beer a try — it's a beer that somehow tastes exactly like a Moscow Mule! We were told this is exclusive to the Food & Wine Festival, so get it while you can!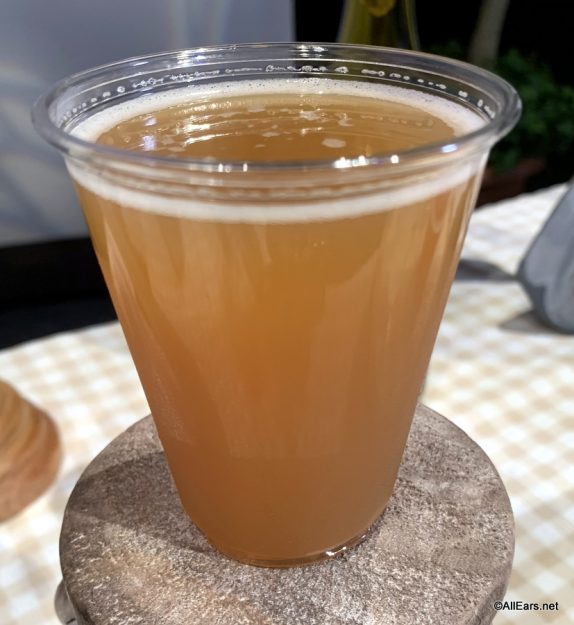 The incredibly popular Flavors from Fire booth will be returning, along with this incredibly popular dish, now with more cheese! This is the Smoked Corned Beef with Crispy Potatoes, Cheese Curds, Pickled Onions and Beer-Cheese Fondue, and it pairs well with the Edmeades Zinfandel wine, which we also sampled. The cheese curds are new for 2019, according to the chef with whom we spoke.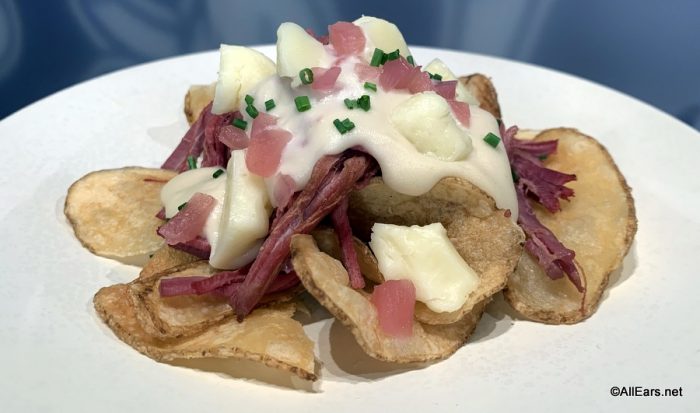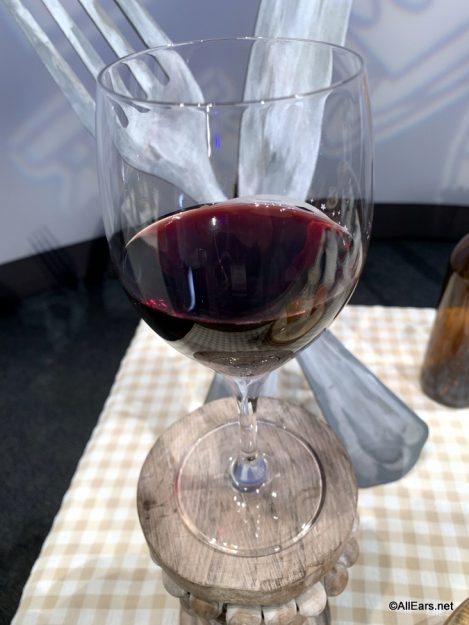 Now let's get into dessert! An all-new Festival Marketplace was just announced — The Donut Box! This booth will open on October 1, and we got to sample one of the Marketplace's signature offerings: the Black and White Coffee Cocktail.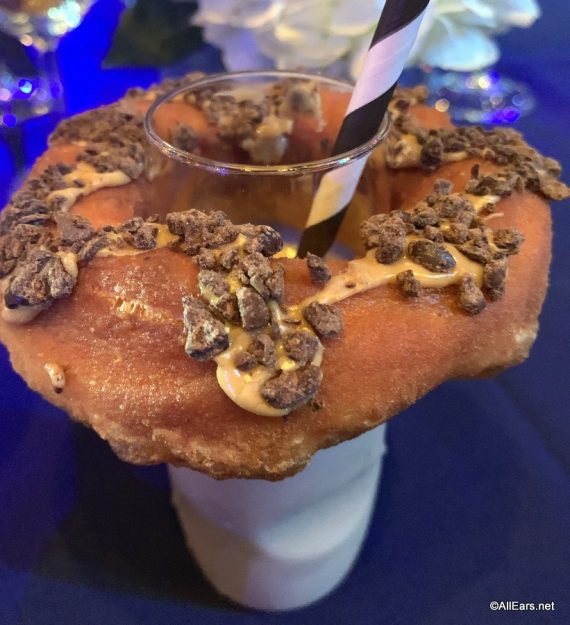 The Black and White Coffee Cocktail is a boozy coffee cocktail topped with a fresh yeast donut! It was obviously delicious — and the donut was a big hit for us, too!
And speaking of sweet stuff, check out this gorgeous tart coming to The Alps! It's a Blueberry and Almond Frangipane Tart with Crème Fraîche Cream and Blue Diamond® Almonds.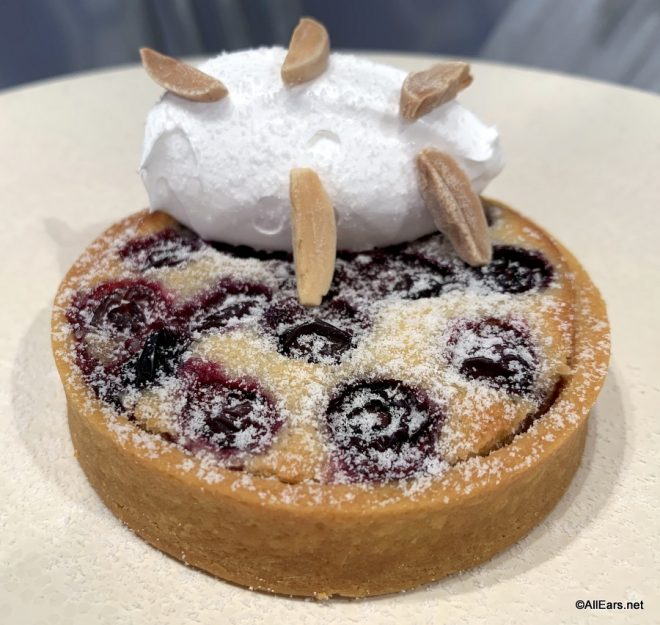 An all-new dessert is coming to Australia as well! It replaces the coconut Lamington cake, and it is a worthy replacement. The Deconstructed Pavlova comes with Pastry Cream, Citrus-macerated Berries and Lemon Myrtle Meringue. We loved the crisp, chewy mini-pavlovas!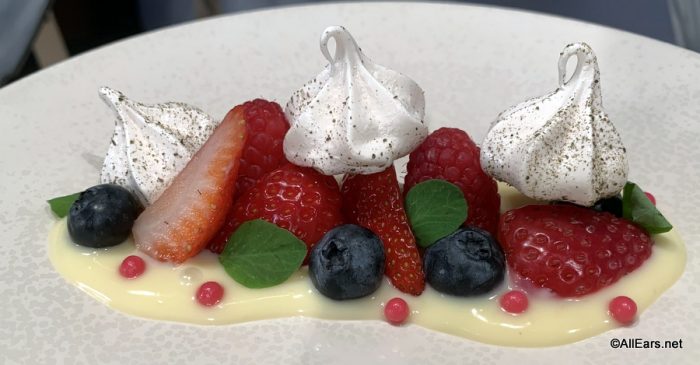 Looking for something sweet but also kinda healthy? Then look no further than the new Fruit and Nut Energy Snack, complete with a House-made mixture of Apricots, Almonds, Pecans, Coconut, Puffed Rice and Chocolate Chips. This can be found at Active Eats.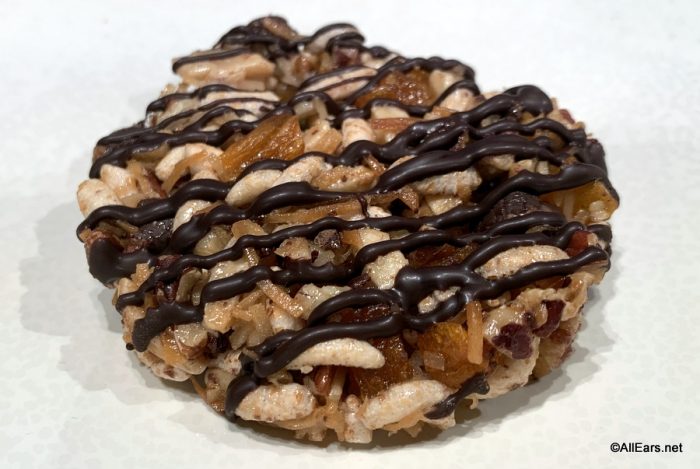 At the new Appleseed Orchard Booth, guests can enjoy their choice of an apple-inspired Cider or Beer Flight! We sampled the ciders, and they held true to the booth; they were very apple-y.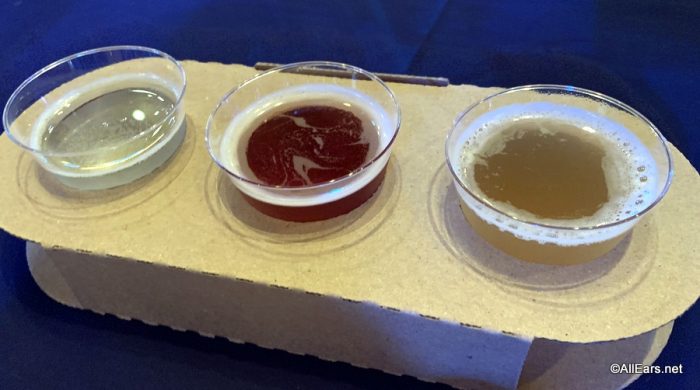 And fans of sparkling wine can rejoice that Shimmering Sips is returning, this year with a Mimosa Flight! They took last year's most popular pours (Blood Orange, Tropical, and Key Lime) and combined them into a sampler of three 4-ounce pours!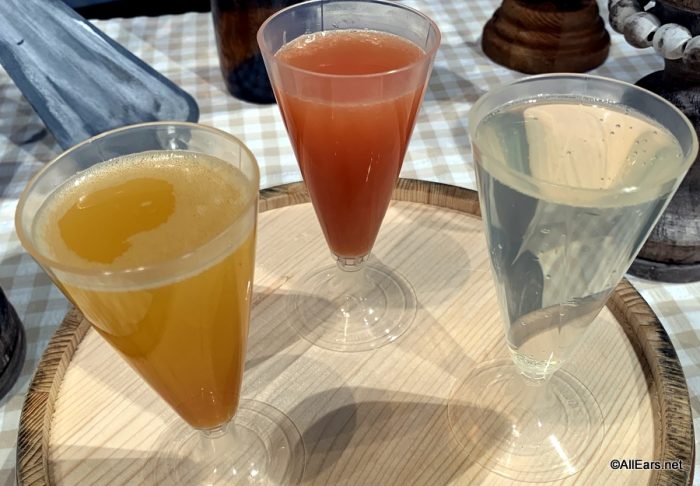 After this taste of what the Food and Wine Festival has to offer this year, we are even more excited for August 29th! (We didn't even realize that was possible.)
Food and Wine Festival Merchandise
Of course, with a new festival comes new merchandise! There is so much adorable Food and Wine merch this year — from apparel to kitchen gear to reusable bamboo utensils!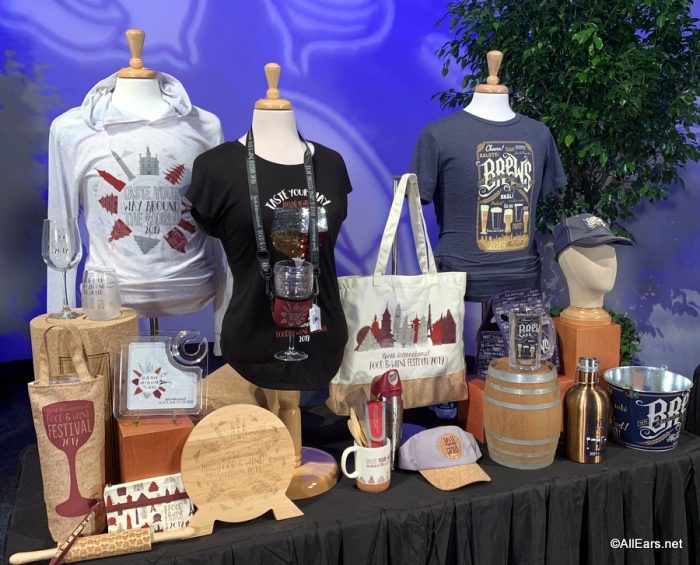 Some of our favorites from this cork and wooden collection include the cork-billed cap, Spaceship Earth shaped cutting board, and wine bag! Lots of these items are made with reusable materials to further Disney's conservation initiative.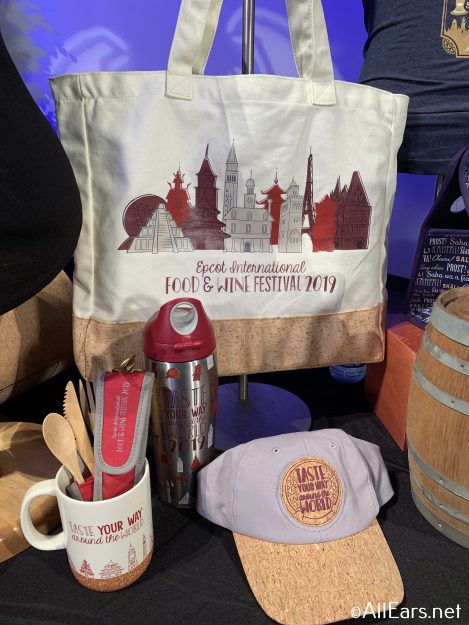 In the red pouch, there is bamboo silverware! This is to encourage guests to reuse instead of grabbing new forks at every kiosk, so be on the lookout for these if you're planning to spend a lot of time at the festival!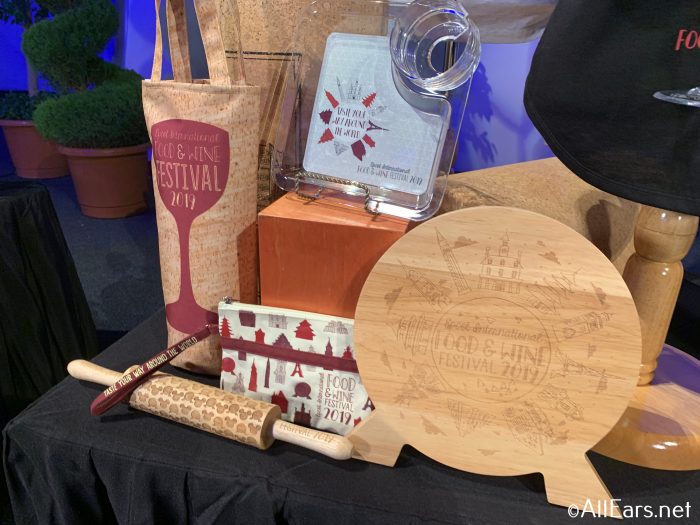 Also, how cute is the Mickey rolling pin (above)? So cute!
This collection also includes some "Taste Your Way Around the World 2019"-branded merch that's pretty classy as far as theme park shirts and merchandise goes!
There is a new "Brews" collection at the Festival as well! Disney is embracing people's love of craft beer and is showcasing it in the merch.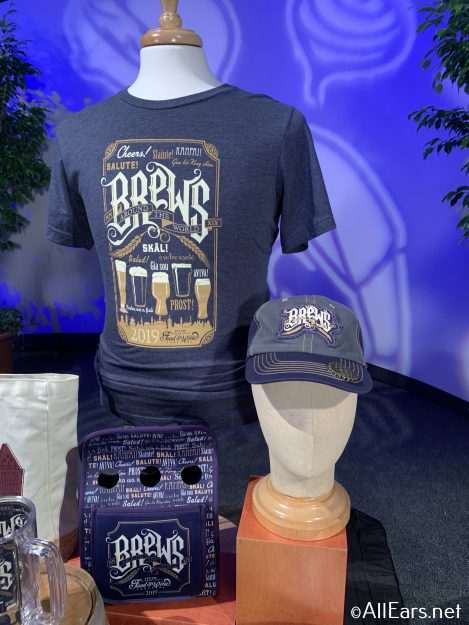 This fun shirt says "Cheers!" in 15 languages! You can also bring home beer accessories, such as a Beer Stein, Growler, Ice Bucket, and Six-pack cooler (above).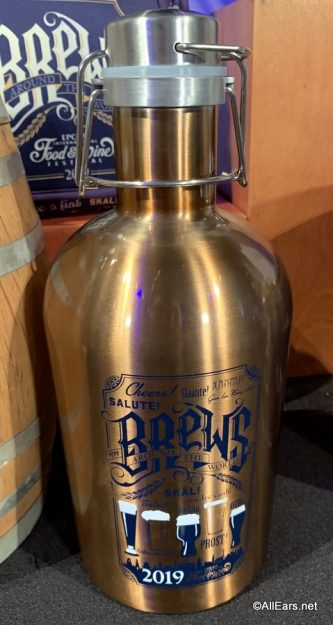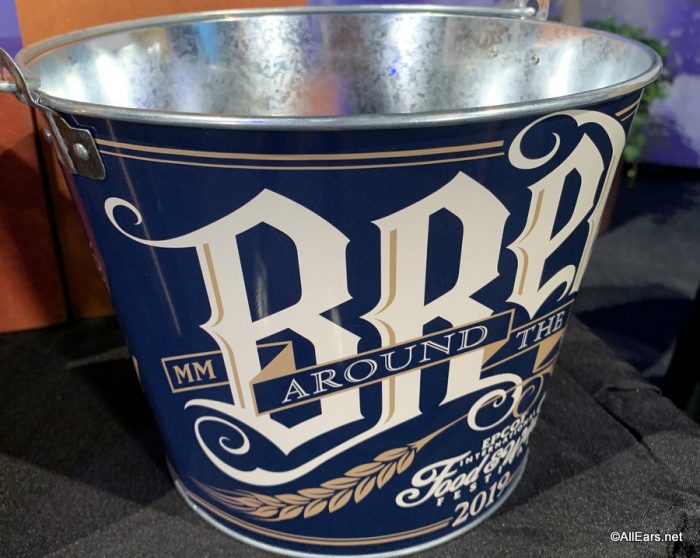 Heads up Minnie fans! There's a festival collection inspired by her!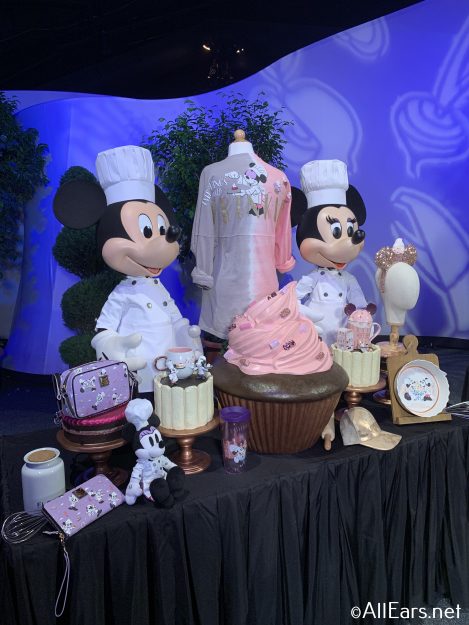 We love this brand new Spirit jersey with Everything's Better with Sprinkles in glitter!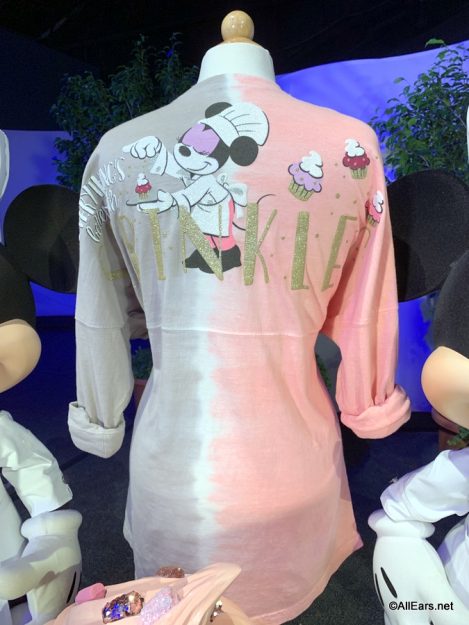 It pairs well with matching cap.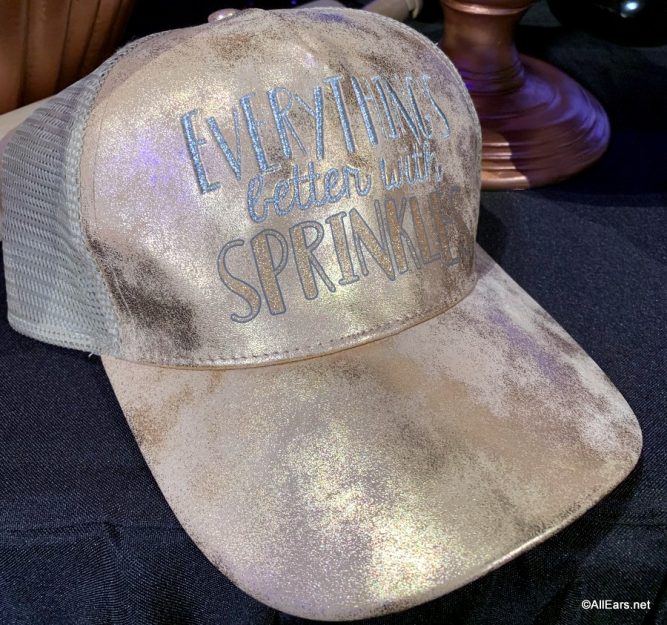 Minnie's collection also features several smaller items — such as drinkware, a plush, and key chains.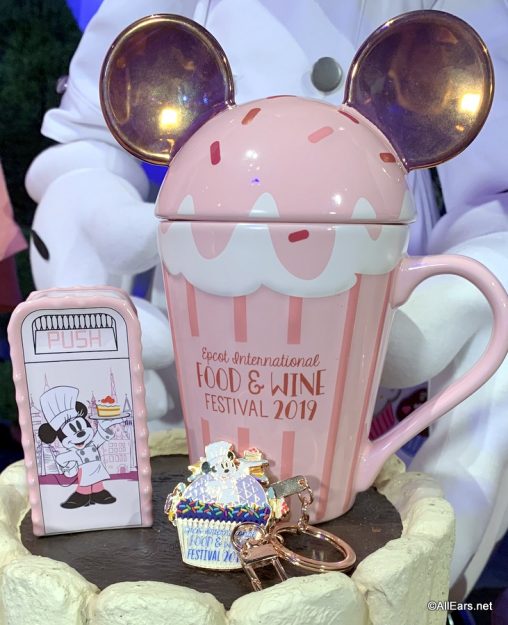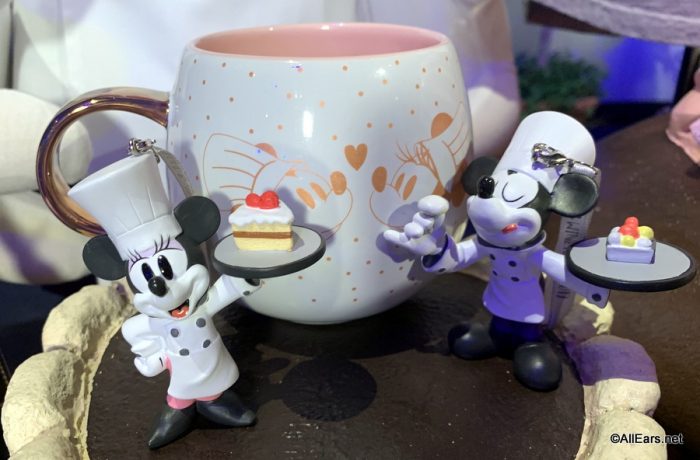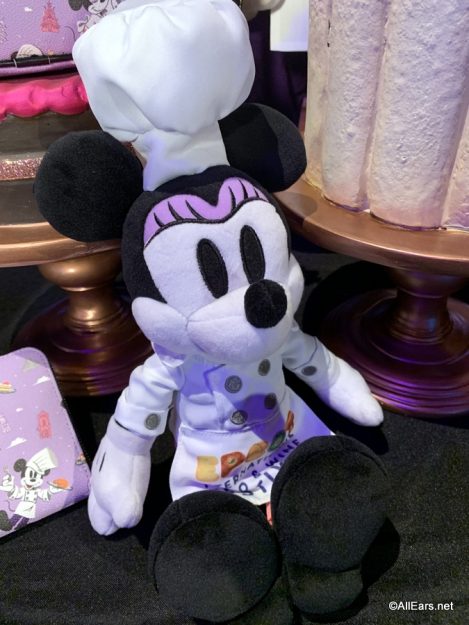 Even if you don't bake, you may need this adorable Mickey and Minnie pie plate.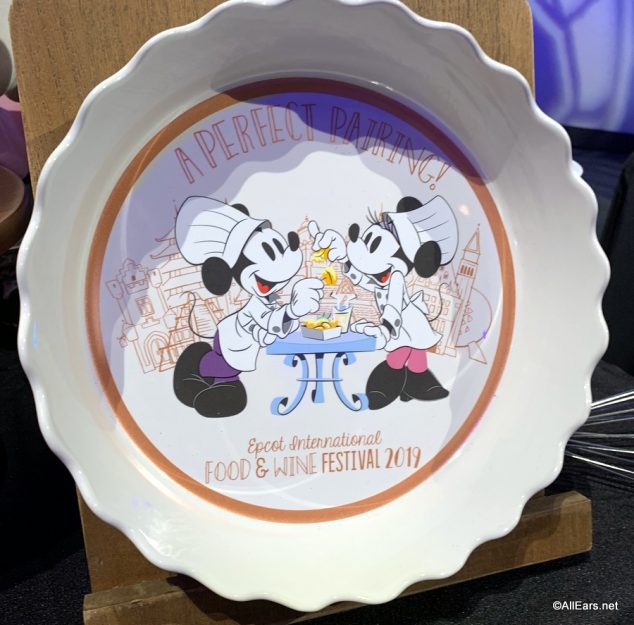 And Dooney & Bourke fans will adore this new Festival collection, featuring Chef Mickey and Minnie.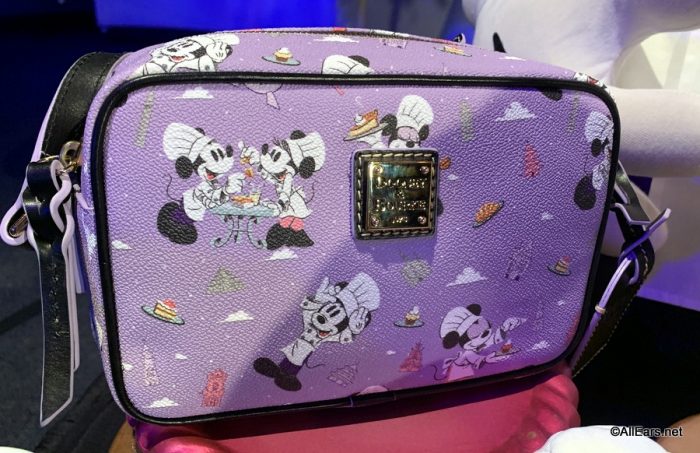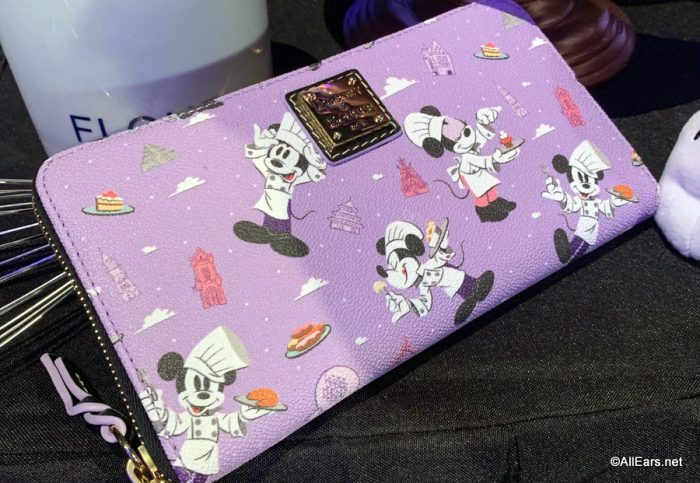 Finally, how precious are these new Festival ears?! We love the rose gold and the cupcake.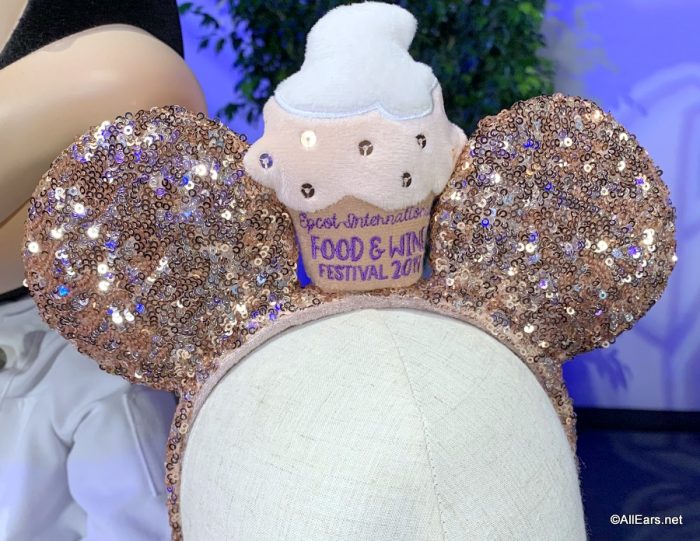 The last "collection" at the Festival features everyone's favorite imaginary dragon: Figment!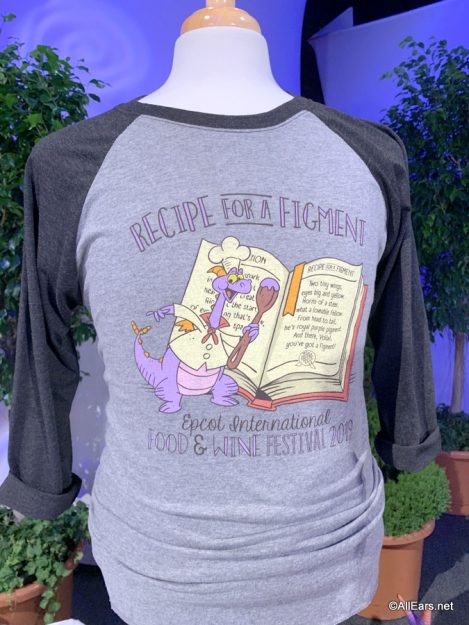 It's a really cute line, with "Recipe for a Figment" as the theme.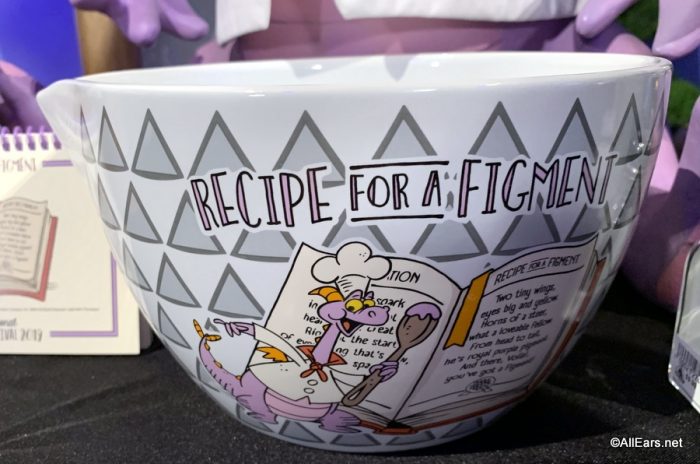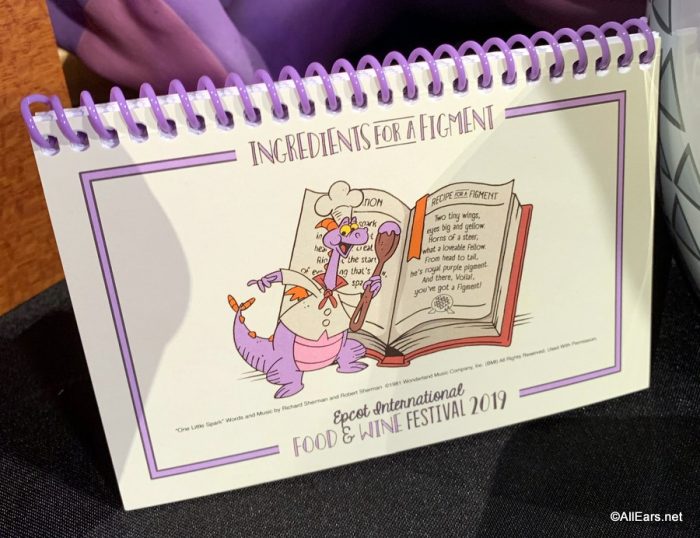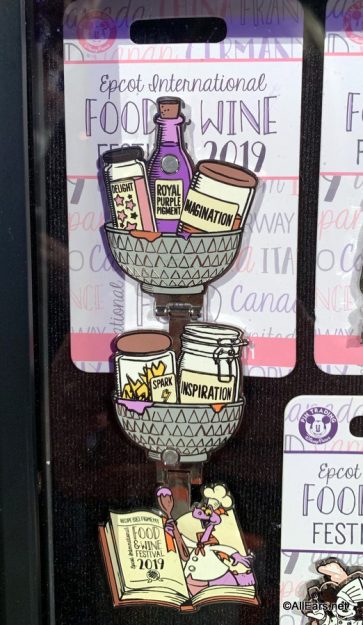 Fans of Chef Remy's Hide & Squeak Scavenger Hunt can get excited to play again in 2019.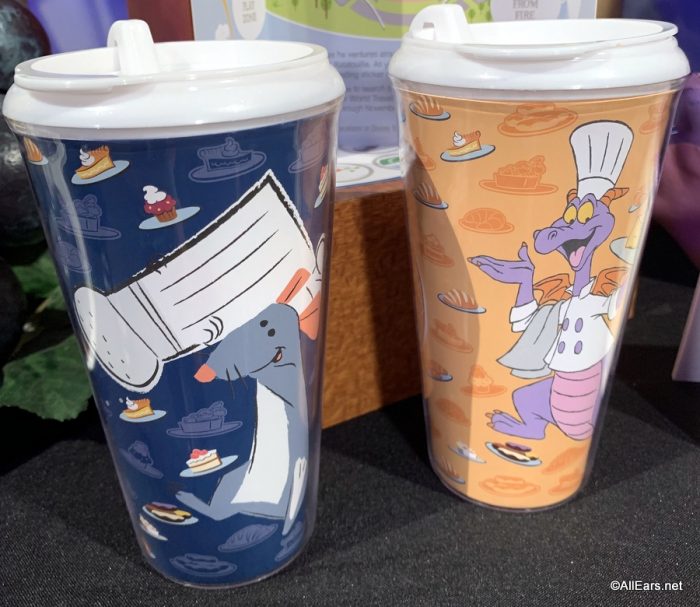 This year's prize is a tumbler (YES!!) — and you get your choice of Chef Mickey, Chef Minnie, Chef Remy, or Chef Figment! Also, look closely at the game stickers; together they make up all of the ingredients for Chef Remy's famous ratatouille recipe. How clever is that?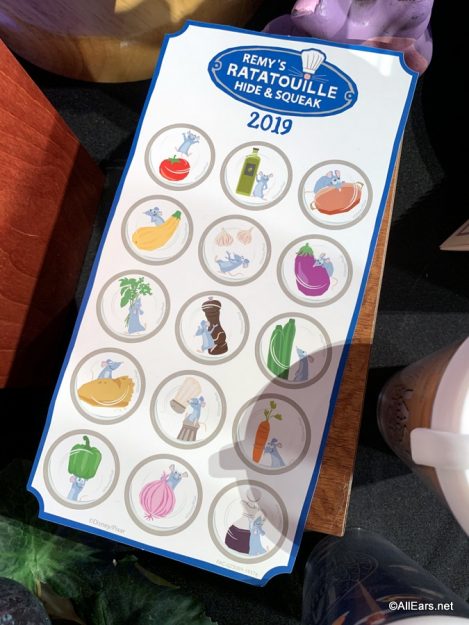 Pin collector? You've got a lot to get excited about this year! There are country-inspired pins, character-inspired pins, and Food and Wine Festival-branded pins. We'll take one of each, thanks. 😉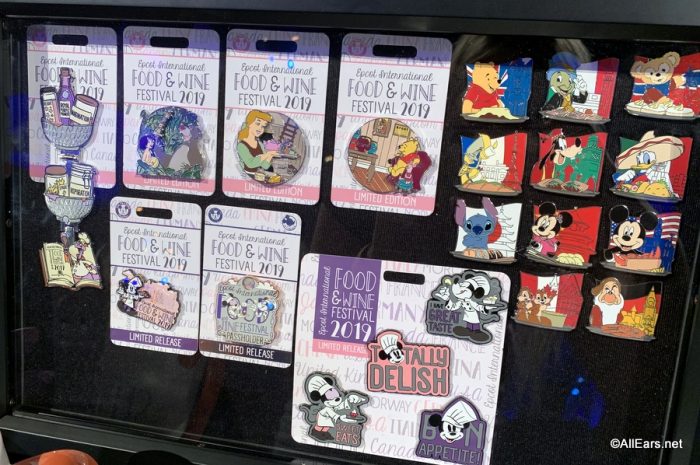 Annual Passholders can purchase exclusive merchandise throughout the Food and Wine Festival.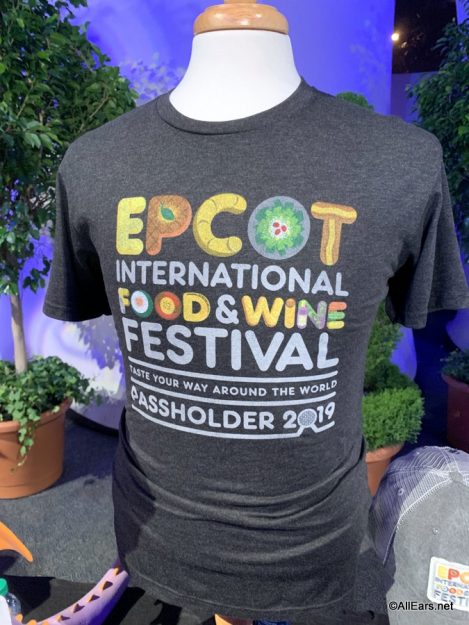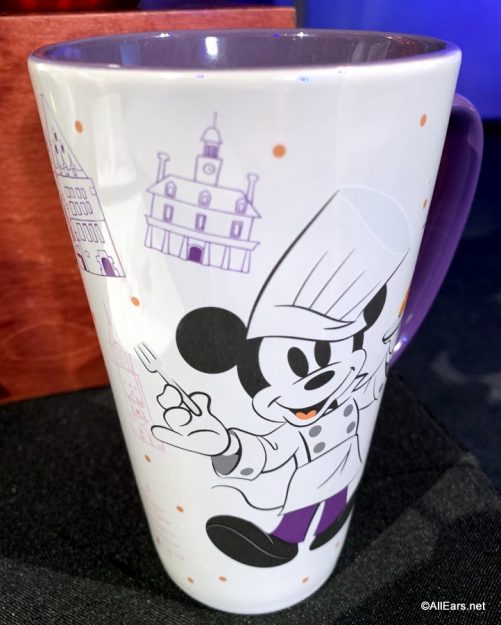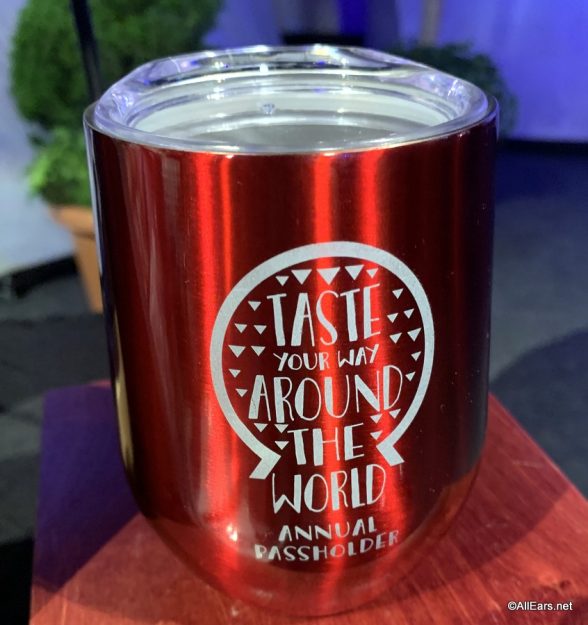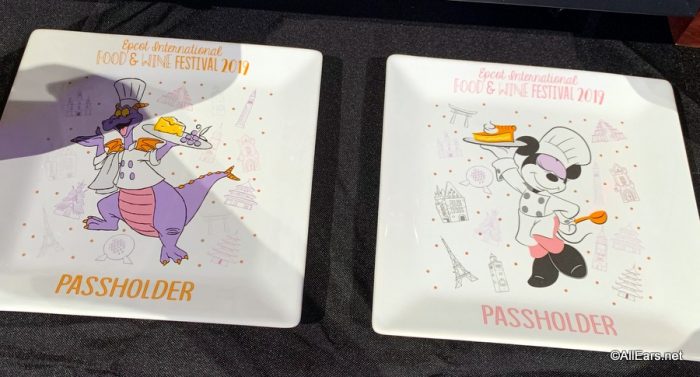 Note: the Minnie Passholder dish won't be available until September 12. Everything else will be available throughout the festival — while supplies last!
What item (or items, we won't judge) are you taking home with you? Let us know in the comments!
Food and Wine Festival Special Events
One of the most exciting parts of the Food and Wine Festival is the Eat to the Beat Concert Series which brings beloved bands and performers to the American Gardens Theater in front of the American Adventure Pavilion.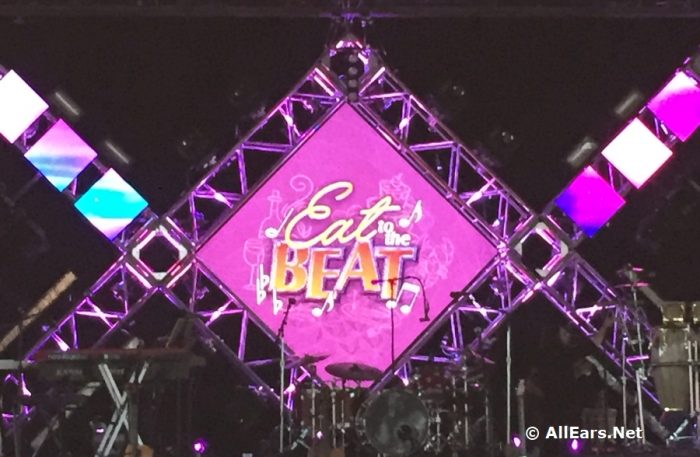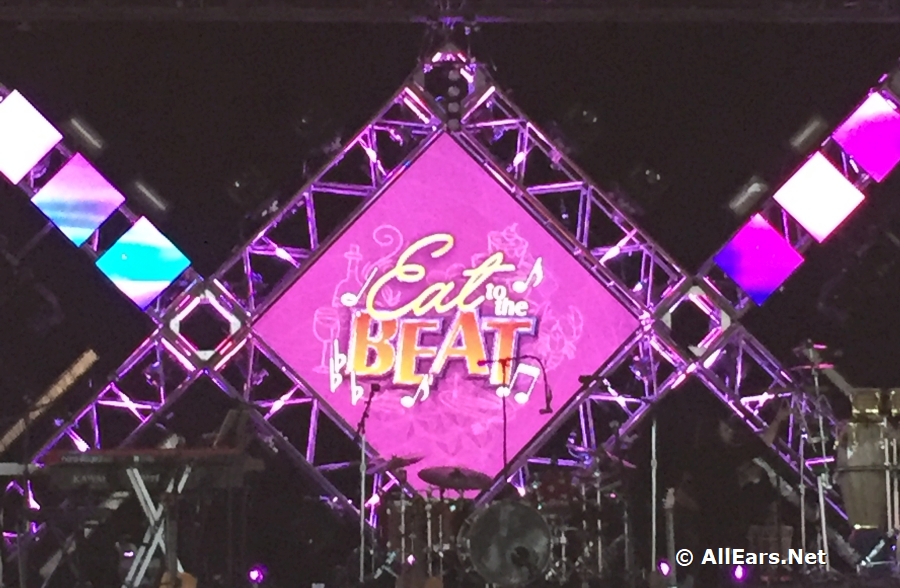 Until yesterday, there was still a blank on the schedule — but now we know who the final performer will be!
It's Joey Fatone (formerly of *NSYNC)!! And he was on hand to let us know he's put together something special for the festival! "Joey Fatone and Friends" will be performing November 12-14 — you can get more details here!
WOW, could we be any more excited for the Epcot Food and Wine Festival? (Spoiler alert: the answer is no.)
What are you most excited about at this year's Food and Wine Festival?  Let us know in the comments!
Want to read more about the 2019 Epcot International Food and Wine Festival? Check out:
Be sure to follow @allearsnet on Instagram and Twitter!
Click below to subscribe to the AllEars® newsletter so you don't miss any of the latest Disney news!

Disclosure: We were invited by Walt Disney World to attend the media preview of the Epcot International Food and Wine Festival. This did not affect our reporting of the event — our opinions are our own.