D23 has just shared the news that National Geographic will be presenting a sneak peek at their scripted series, The Right Stuff, at the D23 Expo.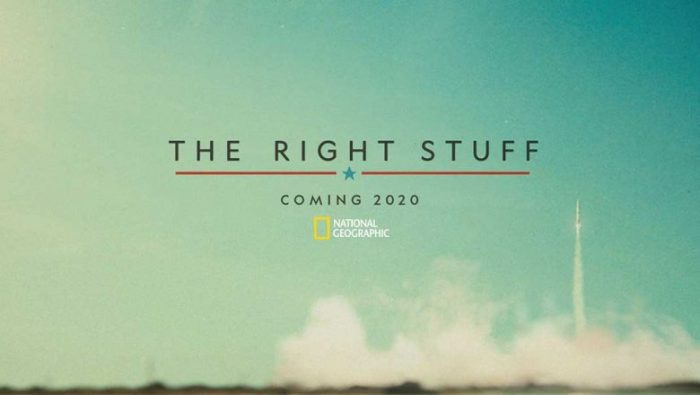 The Right Stuff is based on Tom Wolfe's bestselling novel that focused on the Mercury 7 astronauts.
On Saturday, August 24, fan experiences will "launch" with a cast autograph signing and meet-and-greet at Talent Central from 12:45 to 1:45 pm. From 2:30 to 3:00 pm the cast will sit with moderator retired NASA astronaut Nicole Stott on Center Stage for a Q&A and first look at the series. Following the Q&A and first look, from 3:00 to 3:50 pm the cast and Stott will be in the Walt Disney Television booth for meet-and-greets and photos. To close out the day the cast will serve as Grand Marshalls for the D23 Street Party, leading the indoor parade across the show room floor inside the convention center.
The Right Stuff cast attending the D23 Expo are:
Jake McDorman (What We Do in the Shadows, Lady Bird)
Colin O'Donoghue (Once Upon a Time)
Aaron Staton (Narcos: Mexico, Castle Rock)
Michael Trotter (Underground, The Evening Hour)
Micah Stock (Brittany Runs a Marathon, Escape at Dannemora)
James Lafferty (The Haunting of Hill House, Small Town Crime)
The first season of The Right Stuff, which uses Wolfe's book as its starting point, starts at the height of the Cold War. To combat a national sentiment of fear and decline, the U.S. government conceives of NASA's Project Mercury, igniting a space race with the Soviets and making instant celebrities of a handful of the military's adrenaline-fueled test pilots. These individuals, who come to be known as the Mercury Seven, are forged into heroes long before they have achieved a single heroic act. At the heart of a historic drama populated by deeply human characters, two arch-rivals—Maj. John Glenn and Alan Shepard—jockey to be the first man in space. Production began last month in Cocoa Beach, Florida, and will premiere globally on National Geographic in 2020.
Single day tickets for Friday and Saturday as well as three-day passes have sold out for both D23 Gold and Non-D23 Gold Members. Single-day tickets are still available for Sunday. For more information on tickets and D23 Expo visit D23Expo.com.
Are you going to this year's D23 Expo? Let us know in the comments!
Be sure to follow @allearsnet on Instagram and Twitter!
Check out our YouTube Channel for reviews, news, information and more!
Click below to subscribe to the AllEars® newsletter so you don't miss any of the latest Disney news!