Our series on panels from the D23 Expo continues as they brought together a number of Imagineers and notables to celebrate the Haunted Mansion's 50th Anniversary.
Hosted by Imagineer and Story Editor Kevin Lively, the panel led off with Daniel Joseph, a senior special effects and illusion designer for Walt Disney Imagineering, who talked about the huge impact the Haunted Mansion had on his eight-year-old haunted-house-making self, to the point where he was the only youngster of his acquaintance who had a picture of Yale Gracey on his wall.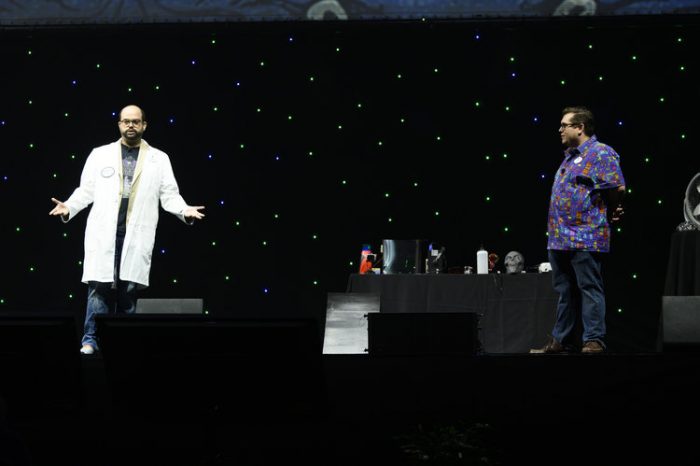 Joseph went on to demonstrate a number of different illusionary techniques used in the Haunted Mansion, using the acumen that enabled him to successfully reimagine the Hatbox Ghost back into the attraction in 2015.  Tools such as blacklighting, phosphorescence, smoke, and mirrors were readily available to Imagineers back in the 1960s and were enthusiastically used to put together the many special effects for the Mansion in what Joseph termed a "misuse of technology."
To talk about another key Imagineer involved with the creation of the Haunted Mansion, Christopher Merritt, a show designer at Walt Disney Imagineering and co-author of the new book "Marc Davis in His Own Words: Imagineering the Disney Theme Parks," took the stage.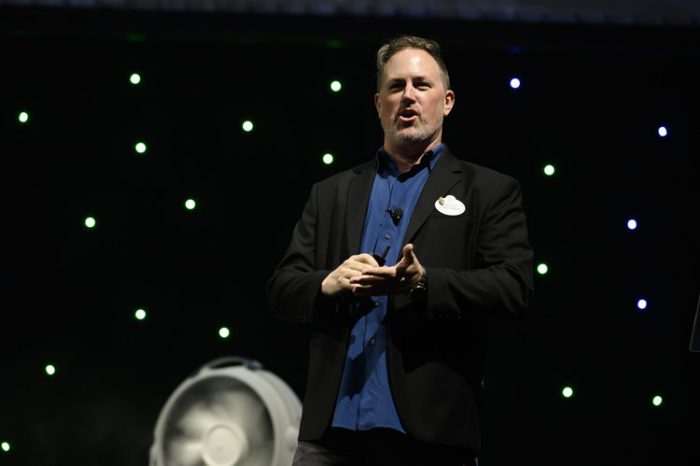 After a childhood spent obsessing over the "The Story And Song From The Haunted Mansion" album and his Marc-Davis-illustrated Pirates of the Caribbean guidebook, Merritt eventually got the chance to interview Marc Davis at his home while he was working as a Jungle Cruise skipper at Disneyland, and kept in touch with them throughout his career at CalArts.  He previewed for us some of the amazing photos and concept art that ultimately went into his massive book
As a tribute to Lively's proud history as a Jungle Cruise skipper, he then showed a video segment of The Jungle Skipper's tour of the Haunted Mansion:
Lively next introduced Imagineer Jillian Pagan to talk about the next major Haunted Mansion co-creator, X. Atencio–author of the Haunted Mansion script and "Grim Grinning Ghost" song (also the voice of the coffin ghost yelling 'get me out of here!' at the beginning of the ride.)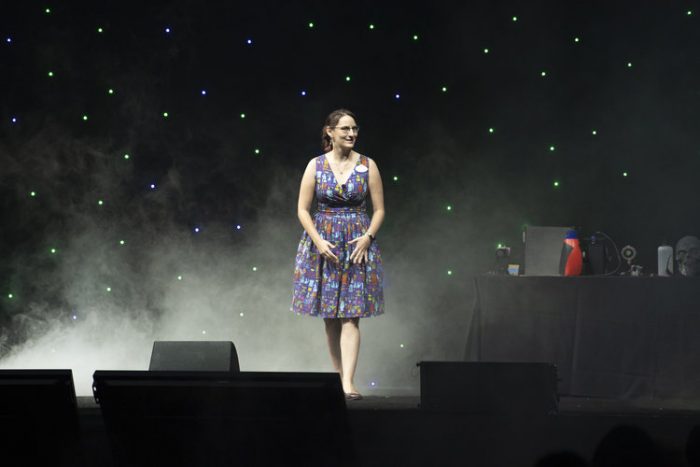 As part of their research, they located a early draft of Atencio's Haunted Mansion script from July 19, 1968 which was presented as a dramatic reading with Sally Slater, the Haunted Mansion's tightrope walker, Kelsey McCullough, Imagineer and granddaughter of Disney Legend X Atencio, and Uncle Deadly from the Muppets.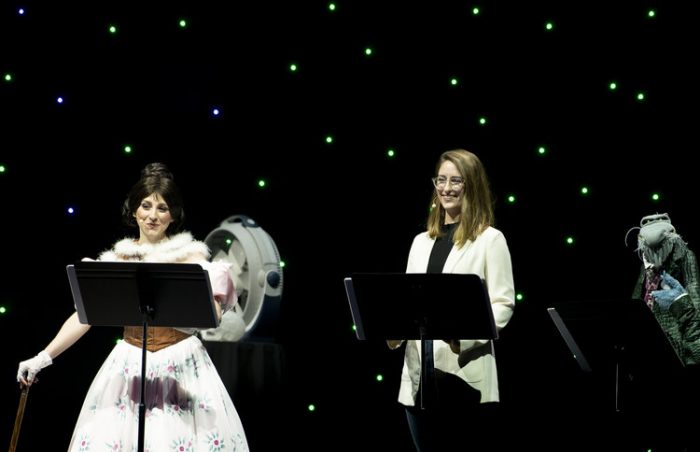 McCullough also spoke briefly on memories of Atencio–how his creativity and artistic spirit continued on long after he left Disney, and how proud and appreciative he was of his work there and of all the fans with which it resonates soundly even today, 50 years later.
Questions?  Comments?  Suggestions?  Drop us a line below.
Be sure to follow @allearsnet on Facebook, Instagram and Twitter!
Check out our YouTube Channel for reviews, news, information and more!
Click below to subscribe to the AllEars® newsletter so you don't miss any of the latest Disney news!