On July 19, Jon Favreau and Walt Disney Studios take us back to Pride Rock to revisit the animated classic "The Lion King."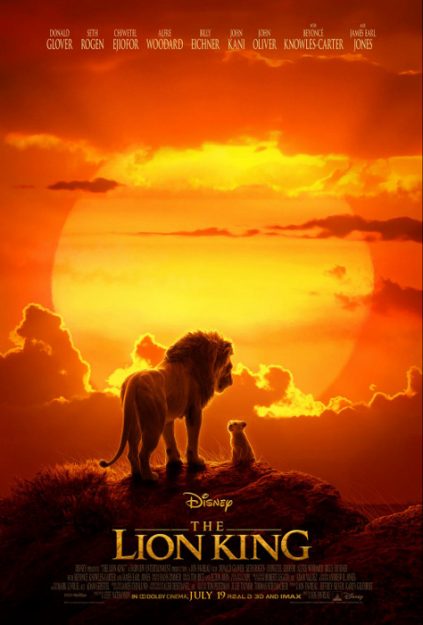 On hand at a recent press conference to talk about adapting "The Lion King" to a new medium for a new audience, were Director Jon Favreau; Donald Glover (Simba); Chiwetel Ejiofor (Scar); Alfre Woodard (Sarabi); Seth Rogen (Pumbaa); Billy Eichner (Timon); JD McCrary (Young Simba); Shahadi Wright Joseph (Young Nala); Dr. John Kani (Rafiki); . Keegan-Michael Key (Kamari); Florence Kasumba (Shenzi); Eric Andre (Azizi); Composer Hans Zimmer; and Lebo M, Performer, African music & choir arranger, writer, producer.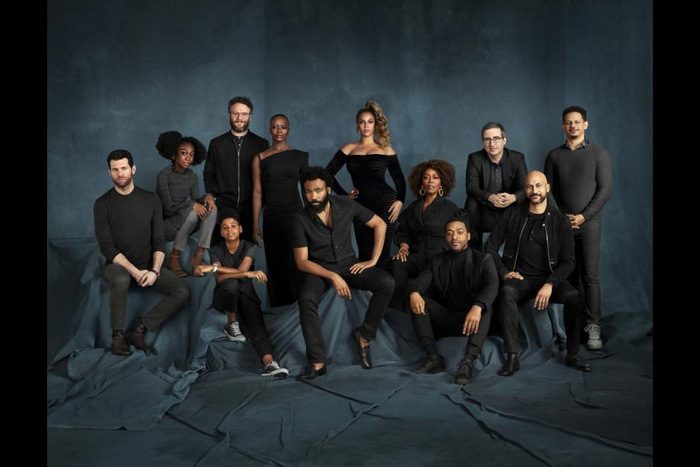 The following are some select moments from the press conference:
Favreau on using Virtual Reality technology: "That was one of the big differences between this and Jungle Book [Favreau directed the remake of Disney's "The Jungle Book" several years ago]. In Jungle Book, we were essentially using the same motion-capture technology for performers and cameras as had been developed 10 years prior for Avatar. But towards the end of that, there was a whole slew of VR, consumer-facing VR products that were hitting the scene. And we started experimenting with it at the end of Jungle Book and realized that we could build this really cool system of filmmaking using game engine technology and this new VR technology. And so we essentially were writing code as we were going for a multiplayer VR filmmaking game. And that way I could bring in people who don't have any background in visual effects. We would design the entire environments. We took all the recordings that we had from the actors. We would animate within the game engine — in this case, it was Unity — and the crew would be able to put on the headsets, go in, scout, and actually set cameras within VR.  It's a very specific VR game that only works for making one movie.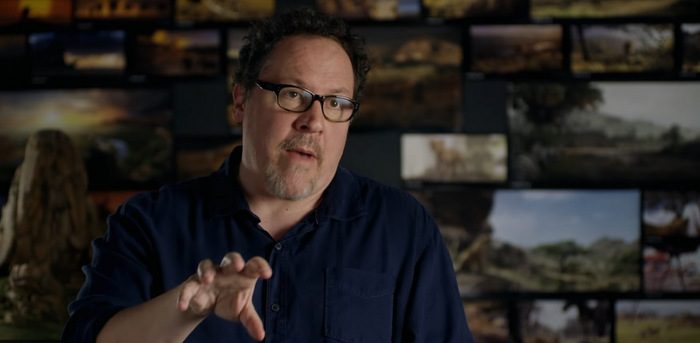 "…I'm not sure where we're at about different VR type experiences. Because gaming and filmmaking, it's all overlapping so much with so much change and disruption. And I think the effort here was to keep the tradition, not just the tradition of the film and stage production that came before us, but the filmmaking tradition. Oftentimes when new technology comes online, it disrupts an industry. But with just a little bit of effort, we were able to build around the way filmmakers and film crews work… We would actually have cameras driven in VR space by a film crew that was in a room about the size of this room with dollies and cranes and assistant directors, script supervisors, set dressers. So we kept the same film culture and planted it using this technology into the VR realm and although the film was completely animated as far as performances went, it allowed a live-action film crew to go in and use the tools they were used to…
"Part of what's so beautiful about the lighting, the camera work, the shots of the film, was that we were able to inherit a whole career of experience and artistry from our fantastic team. And I think that it's nice to look at technology as an invitation for things to progress and not always something that's going to change the way everything came before it. I think there's a balance between innovation and tradition."
Rogan and Eichner on re-imagining Pumbaa and Timon:
Rogan: "It was a lot of improvisation with Billy… we were actually together every time that we recorded, which is a very rare gift to have as someone who is trying to be funny in an animated film, of which I've done a lot.  And I think you can really tell that we're playing off of each other — it's an incredibly naturalistic feeling. And they really captured Billy. That is what is amazing. I would say, he essentially played himself on a TV show for years, and this character is more Billy than that character somehow."
Eichner: "Yeah. I wish I was as cute in real life as I am in the movie. The Timon they designed is so adorable. And I think the juxtaposition of my personality in that little Timon body really works. And yeah. I agree with everything that Seth was saying. I can't imagine now looking back not being in the room together… I think it feels very unique to other movies in this genre, which can often feel a bit canned."
Rogan: "The fact that it has like a looseness applied to what is probably the most technologically incredible movie ever made is like what is an amazing contrast. It feels like people in a room just talking. And then it's refined to a degree that is… inconceivable in a lot of ways. That mixture is what I think is so incredible and that's what Jon really captured in an amazing way."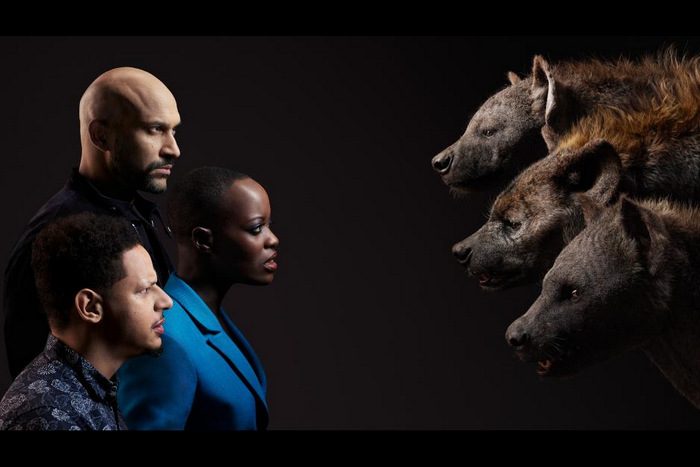 Key and Andre on portraying hyenas:
Key: "We're in a very toxic relationship that we try to hide from our leader. It's like she's the boss and also our therapist. I'm not going to tell her the truth in this session, though.
"I think Jon is a great student, has an encyclopedic knowledge of all different types of comedy. And one of those pieces of knowledge is about comedic duos and the dynamic that exists between them. I know that… we had a very similar experience to Billy and Seth where we were allowed to walk around the room — it was as if we were being directed in a scene in the play. And as you said, we were all mic'ed, so everything was captured… And the refinement is also very fun, because we would sit there and I would have the headphones on… I would say to Jon, 'We're looking for Fibber McGee and Molly here or Abbott and Costello? What are you looking for?' He goes, 'I'm actually looking for a little bit of Laurel and Hardy with an explosion at the end, but then back it up into a little Apatow-ian for me.'"
Andre:  "With a sprinkle of Beavis and Butthead. Just a soupçon."
Key: "A soupçon. Just a soupçon."
Kani on keeping "The Lion King" authentically African:  "…He (Favreau) was generous enough to allow me to be an African primate called Rafiki. And the wonderful thing about it is that we are almost the same age. We are both over 75. So we both lived. We both walked through that forest. We both created those foot paths that intertwine with the little rabbits and the animals that go through. And we've seen experience live… So that for me was the kind of resonance and relevance in everything I do. I always try to find myself within what I do. And I felt last night like a kid from a very long time ago, to see and just be taken by the story and look at these animals. And I'm very grateful to you, Jon, it doesn't look like me, but he is like me, which is fantastic.
"…I'm looking forward to our premier in Johannesburg where it will be full of all African people who are looking for something that is about them. We are sort of not at the level of entertainment that the Western world is. Everything we see on the play, in the screen, we read, we take seriously. We take that it speaks to me. And so wonderful to see how the Johannesburg South African audiences will say, 'What does it say to me? What does it make me feel? Why am I celebrating it? Is it humanity? Is it us? Is it our dignity? Is it our future? And is it what we want to tell our children?' "
You can watch more highlights from the press conference below.
"The Lion King" will open in theaters July 19, 2019. You can purchase your tickets to the film in advance here. 
Want to learn more about the new live-action version of The Lion King? Check out these recent posts!
Be sure to follow @allearsnet on Instagram and Twitter!
Check out our YouTube Channel for reviews, news, information and more!
Click below to subscribe to the AllEars® newsletter so you don't miss any of the latest Disney news!