Every year I feature this tip. I urge you to check out last year's post on it here:  Get Close to the Magic Kingdom Train Station.
This year, instead of showing WHY I say the number one tip I give photographers is to Get Close and Fill the Frame, here are three more examples from the Magic Kingdom in Walt Disney World. For each photo, I used the Nikon 28-300VR FX Super-Zoom Lens to pull in the subject and fill the frame.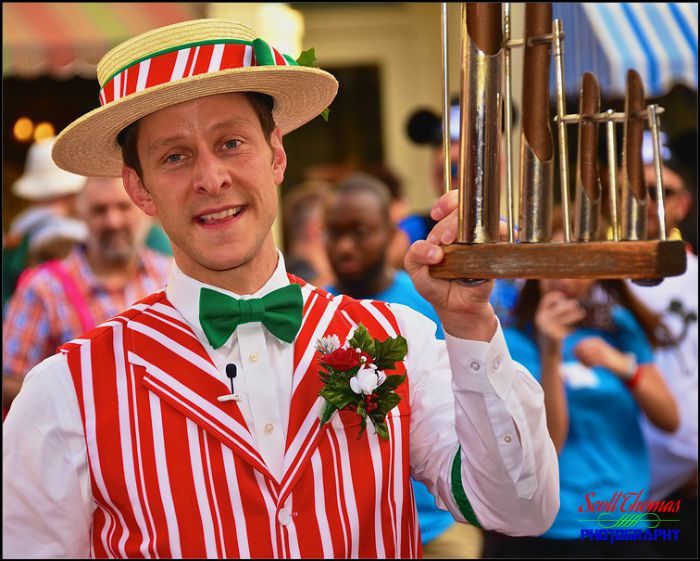 Getting this close-up of a Dapper Dans performer playing the cool Deagan Organ Chime allows you to see his expression and colorful Christmas outfit.
The Main Street Philharmonic performers put on a fun show and come close to sidewalks, which is where I was when I took this photo of the trombone player.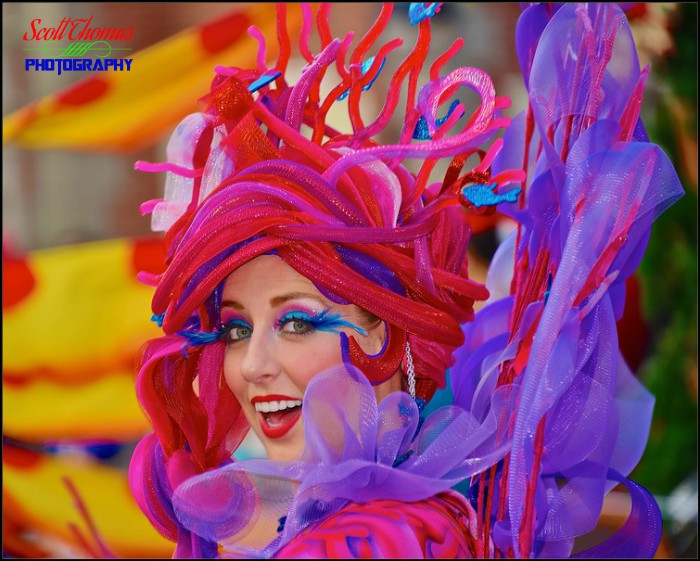 The Little Mermaid float in the Disney Festival of Fantasy parade is preceded by a troupe of very colorful dancers. I made full use of the super-zoom even though I was only a few feet away. The dancer made eye contact as I was taking her photo, which really made this a real winner.
Remember, to improve your photos, get in close and fill the frame!
What are some of your best photo tips? Share them in the comments below!
Check out some of Scott's other posts on taking photos at Disney World:
Be sure to follow @allearsnet on Instagram and Twitter!
Check out our YouTube Channel for reviews, news, information and more!
Click below to subscribe to the AllEars® newsletter so you don't miss any of the latest Disney news!