While Walt Disney World is the "Most Magical Place on Earth" to visit, we realize it can  be a bit rough on the pocketbook, especially as prices for entry to the parks increase annually. However, before one gripes about "modern" Disney management only being in it for the money, all one has to do is look back over the history of ticket prices at WDW to see that increases are nothing new. In fact, ticket prices have increased nearly every year the resort has been open.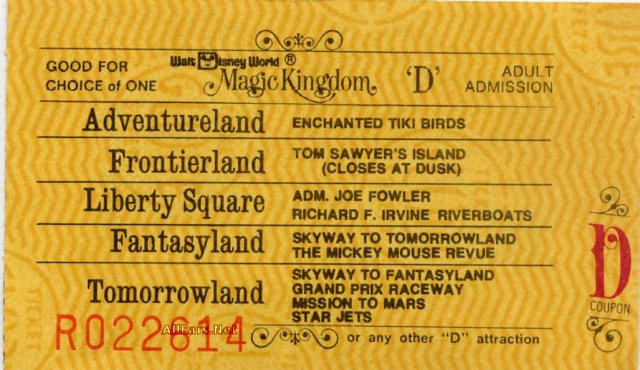 When the Walt Disney World complex first opened in 1971 – in its "Vacation Kingdom" configuration of the Magic Kingdom theme park, Polynesian Village Resort, Contemporary Resort, Golf Resort (now Shades of Green), and the Palm and Magnolia Golf Courses – tickets to the theme park worked in the same ticket book format that had been used in Disneyland since that park opened in 1955.
Visitors would purchase a general admission ticket to enter the park, then be able to purchase books of A-E tickets that allowed them to experience the park's attractions. At opening, the ticket books cost $5.75 for an "8 Adventure Ticket Book" that contained one A ticket, one B, one C, two D, and three E tickets and $6.75 for a"12 Adventure Ticket Book" that contained one A, one B, two C, four D, and four E tickets.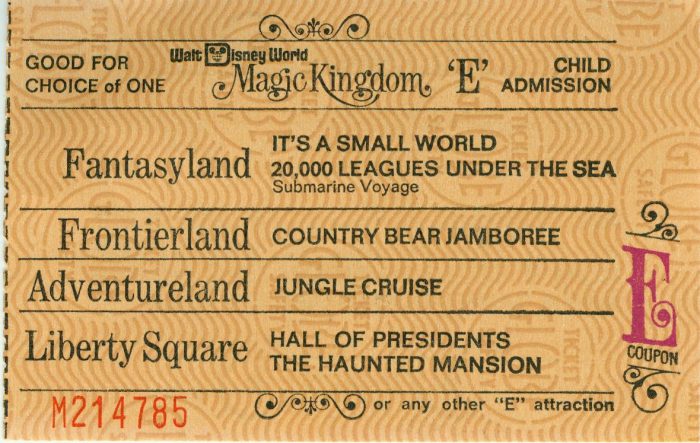 Walt Disney World saw its first price increase just months after its opening when general admission tickets rose to $3.75. Throughout the rest of the 1970s tickets increased by $.50 to $.75 each year, with the notable exceptions of 1976 and 1977. Tickets saw no increase in either of those years, and they remain – as of 2019 – the only two years in the resort's history that prices didn't go up.
Disney World ticketing changed forever in October 1982 with the opening of the theme park then known as EPCOT Center. Upon the opening of the second gate, Disney abandoned the ticket book format and instead adopted the attraction-inclusive ticket model that today's guests are familiar with. At the same time, Disney introduced a $32.00 World Passport option that allowed access to both the Magic Kingdom and EPCOT Center, the precursor to today's Park Hopper ticket option. The following year saw one day ticket prices rise above $10.00 for the first time, first to $13.25 and then $15.00 by October 1982.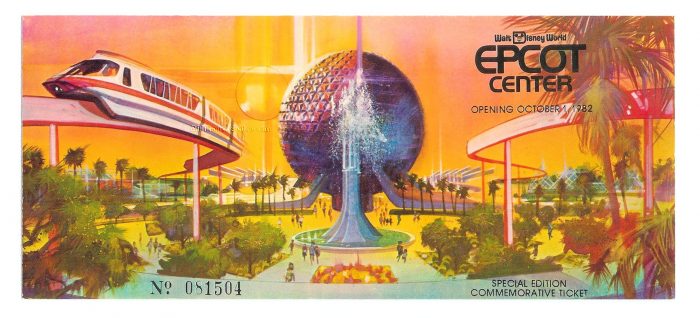 Ticket prices continued to increase throughout the 1980s, hitting $29.00 for a single day when the then-Disney MGM Studios theme park opened in May 1989. Over the course of the next two decades, one day ticket prices continued to rise annually. In addition, Disney continued to introduce various multi-day ticket options that included entrance to ancillary attractions including water parks.
Disney made a major change to their ticketing structure in 2013 when they began charging more for a single-day Magic Kingdom ticket than those for the other three on-property parks, Epcot, Hollywood Studios, and Animal Kingdom. In 2015, a one-day ticket to the Magic Kingdom rose to $105.00, becoming the first on the resort to break into triple digits.
Disney once again changed the pricing structure in 2016, introducing a tiered pricing model for the first time. Instead of having a flat rate year-round, prices for one-day tickets were now dependent on which category – Peak, Regular, and Value – a date fell under. The tiered system remained for several years,  and new categories including Holiday and Low were added.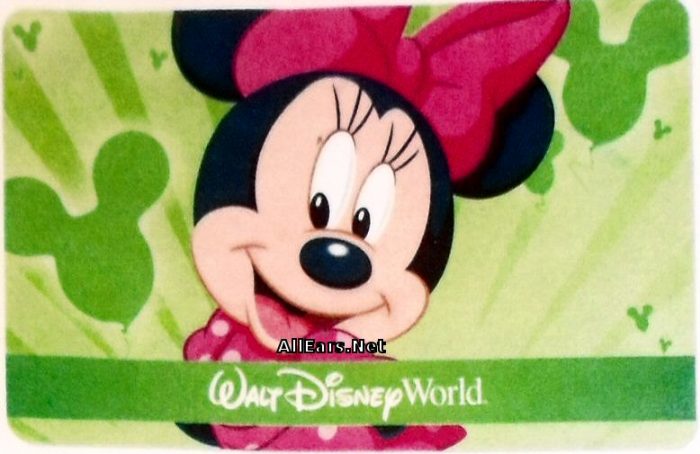 Disney wasn't done experimenting, however, and in October 2018 the tiered system was changed to a date-based ticket system.
Essentially this brought a two-fold change to Walt Disney World ticketing. First off, pricing tiers are no longer seasonal, but rather can be different each day based on a variety of factors, including crowd levels, and ticket price per day decreases the more days a guest adds. Secondly, now when purchasing one-day WDW tickets, guests must choose specific dates for using said ticket. That is, if purchasing multiple days – anywhere from two days to 10 at a time – guests must choose a start date. There is then a small window following that start date for the remaining park visits. For example, a five-day ticket expires eight days after the selected start date. For an additional fee, a "flexible start date" may be added to a guest's ticket purchase, which allows them to not be locked in to a specific start date.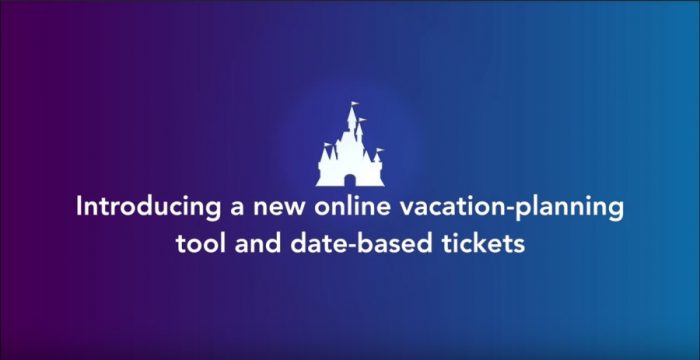 As of the most recent price increase earlier in 2019, the most expensive one-day ticket is now $159 and the lowest is $107.
To answer our initial question, no, Disney World tickets prices have never gone down. In fact, if history is any indication, Walt Disney World ticket prices will only continue to rise in the foreseeable future, especially given all of the new attractions being added throughout the resort in preparation for WDW's upcoming 50th anniversary.
Do you think that Disney World's tickets are out of line? Or do you still feel the price of admission represents a good value? Drop us a line in the comments.
Want to learn more about present-day Walt Disney World tickets? Check out our Ticket Basics video below:
Don't forget to subscribe to our YouTube Channel for more videos like this, as well as reviews, news, information and more!
Be sure to follow @allearsnet on Instagram and Twitter!
Click below to subscribe to the AllEars® newsletter so you don't miss any of the latest Disney news!