Don't get us wrong, we've spent a pretty penny on some Disney merchandise in our day. But there are a few pieces of Disney merch sitting in the parks that cost a ridiculous amount of money!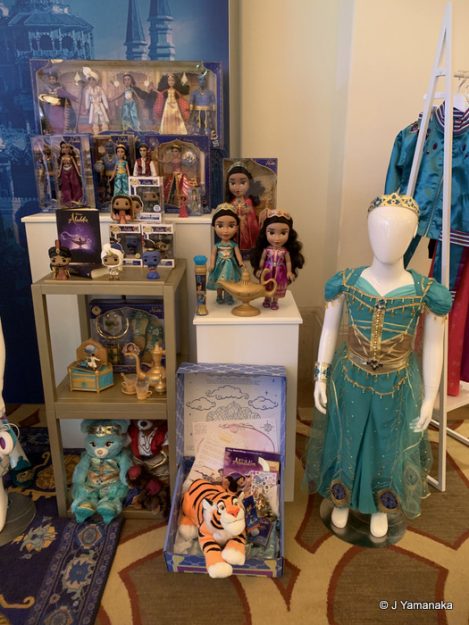 Of course, to some, the items might be worth the cash, but for most, these items will come with total sticker shock.
Here's a look at this ridiculously pricey Disney merchandise!
1. Swarovski Crystal Gift Card
To celebrate Mickey's 90th birthday, Disney released a gift card covered in Swarovski crystals. Yes… a gift card. Only 3,000 of these cards were produced, making it a super limited-edition item.
The gift card itself is hand-crafted and covered in 2,500 Swarovski crystals, which sounds pretty grand, right? Well, it is, especially when it comes to price. The gift card itself costs $300 and only $90 is added onto the actual card. That means the gift card itself costs $210!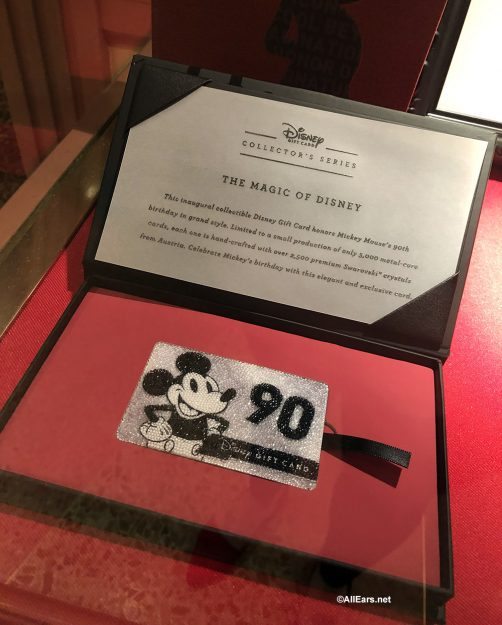 Now, the good news is that there is a bar on the back of the gift card so you can scan it instead of swiping your 2,500 crystals through a machine.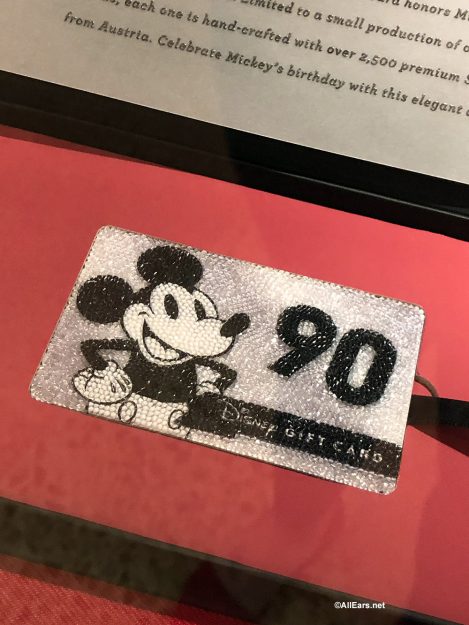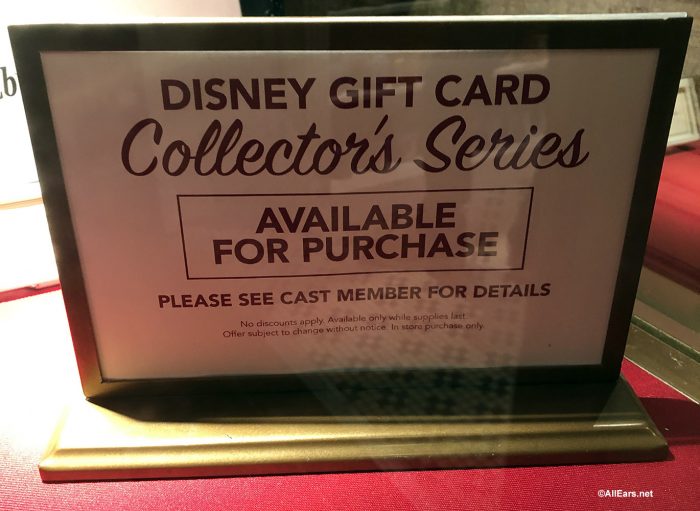 If this card is no longer available, there will soon be more like it — Disney has said this will be part of a collector's series.
2. Limited Edition Jasmine Costume
Another pretty pricey option happens to be for kids. A new Jasmine costume has recently been released in celebration of the new live-action Aladdin film. The costume is gorgeous, but will cost those who are interested a pretty hefty amount. Only 4,500 costumes were created, so this is another limited edition item.
The costume comes in a nice hanging bag to keep it protected from the outside world, which is great…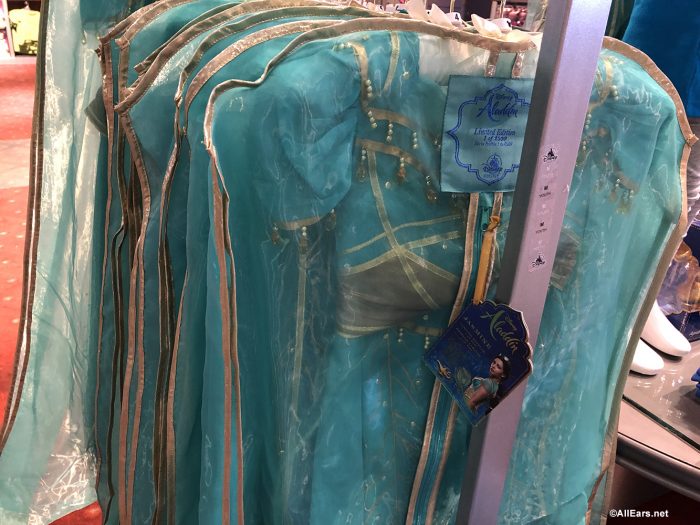 … since it will cost you $149.95. Though we are obsessed with it, we think the price is a bit ridiculous since it will likely be covered in ice cream by the end of the day.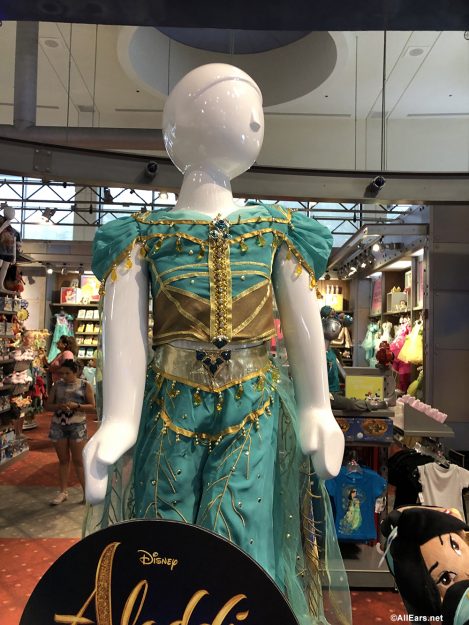 Speaking of pricey Disney Aladdin merchandise. You can also purchase a limited edition collector's item replica of Genie's lamp for $149.95. Now, this is a collectible item with very intricate details, but the price tag still gave me a bit of sticker shock.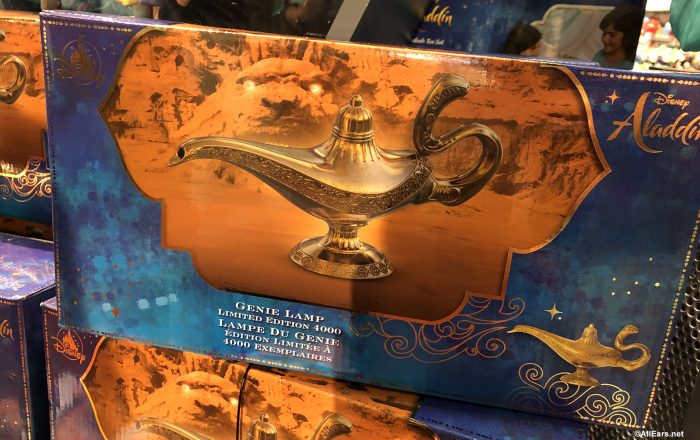 3. Lifelike R2-D2
Coming in at one of the most expensive merchandise pieces we've ever seen at a Disney theme park — or anywhere really — is the new R2-D2 droid. He is so cool! He moves around, sounds, and works just like the real little droid we love so much in the Star Wars films. But get this: he's $25,000.

Yes, $25K.
We found him interacting with guests at Droid Depot located inside Star Wars: Galaxy's Edge at Disneyland.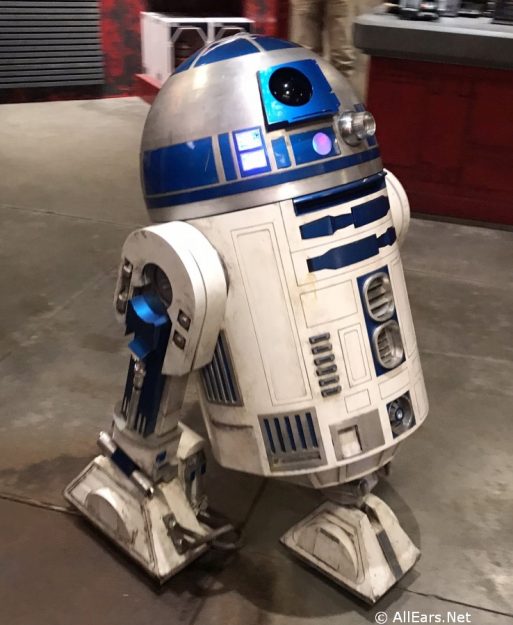 4. Crystal Figurines
Disney sells a TON of outrageously beautiful figurines. I mean, I wish I could own them all because each one is so beautiful.
Many of these figurines are covered in Swarovski crystals, which causes them to cost thousands of dollars. For example, this Mickey and Minnie limited-edition figurine is covered in 30,000 Swarovski crystals and will cost you $9,500.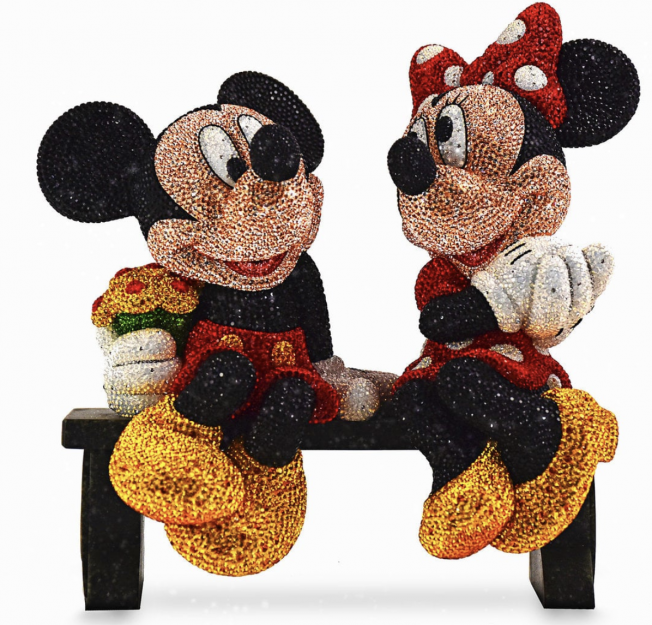 The Cinderella Castle version is dripping from the top spire to the ground in 28,255 handset Swarovski crystals. But, the price tag is a bit insane, because this item will cost you $37,500. And just when I thought there was no way anyone would ever purchase this… I saw that 10 people had rated it with five Mickey heads! So I guess people HAVE bought it!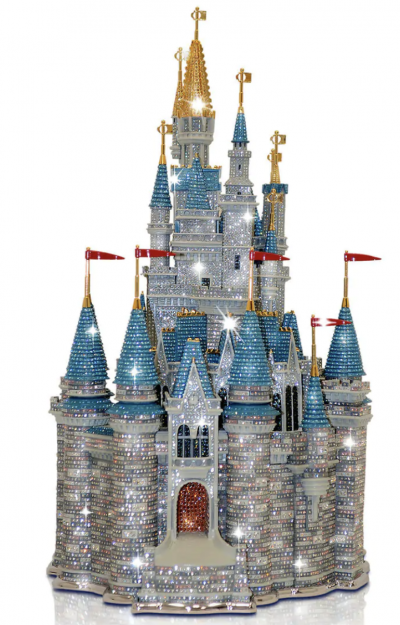 5. Stormtrooper Armor
Coming in at $6,615 this Stormtrooper armor is pretty impressive. The details are amazing — it looks authentic, like it just came from a galaxy, far, far away, or at least from a movie set. You can see this or purchase it for yourself at First Order Cargo in Star Wars: Galaxy's Edge at Disneyland.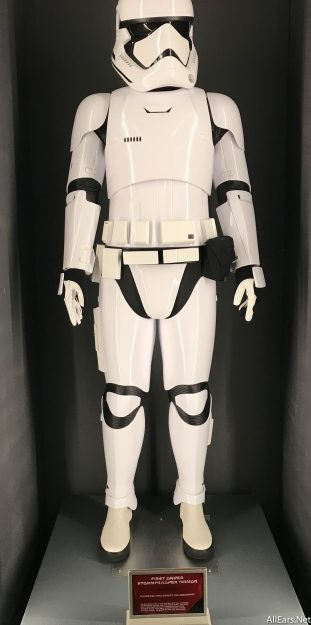 6. Artwork
Many artists create beautiful pieces of Disney artwork. But, sometimes the price tags blow our minds. Many of these pieces will cost thousands of dollars depending on their size and the status of the artist.
The most expensive piece of art currently available on shopDisney.com is $1,169. And it's not even hand painted, it's printed! It is a limited edition item though, with only 395 being sold. The item itself will be hand-numbered and signed by the artist, so I guess that's what gives it such a hefty price tag.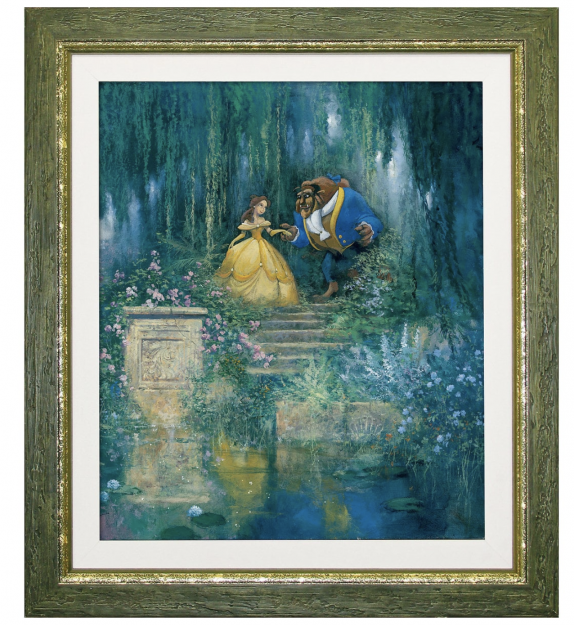 The cost for the piece above is pretty high, but I have seen artwork that costs even more when visiting shops like the Art of Disney at Disney Springs.
What is the most expensive item you've ever seen when visiting a Disney park? Would you buy it? Or did you? Let us know in the comments below! 
Click below to subscribe to the AllEars® newsletter so you don't miss any of the latest Disney news!