Avengers: Endgame made a record-breaking amount of money– for starters it grossed $1.2 billion worldwide on opening weekend alone.
Ultimately, it  made over $2.79  BILLION worldwide, defeating Jurassic World, Star Wars: The Force Awakens, Titanic, and eventually Avatar, making it the highest grossing film of all time.
Avengers: Endgame is the culmination of 11 years and 22 films, and is possibly the most highly anticipated movie ever. But… Star Wars: The Rise of Skywalker comes out this December. This is the third film in the third trilogy, and the ninth and FINAL of the main Star Wars films. The original Star Wars debuted in 1977, meaning this film has actually been 42 years in the making. But is all this enough to beat out Endgame at the box office? Currently the Marvel universe is the highest-grossing film franchise, with a combined box office total of more than $22.5 billion worldwide. Star Wars is in second place, with a combined box office total of more than $9 billion worldwide — less than half of Marvel's number. But to be fair, the Marvel catalog is made of 22 films, and Star Wars is only 11 at this point. (This includes the eight main episodes, plus Solo and Rogue One, both related films with the subtitle "A Star Wars Story;" as well as 2008's The Clone Wars.)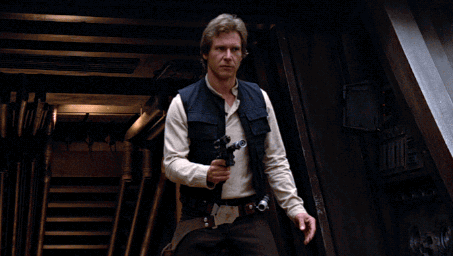 If we look closer at individual films, eight of the Marvel movies break the top 50 highest-grossing films worldwide — as do four of the Star Wars films. But… what if we adjust for inflation?
Adjusting for inflation, TWO Star Wars films break the top 10, and only ONE Marvel movie does. Star Wars: A New Hope (1977) sits at number 4 ($3 billion in 2019 dollars), Avengers: Endgame is number 6 ($2.79 billion), and Star Wars: The Force Awakens rounds out the list at number 10. ($2.2 billion).
So what does this mean for Star Wars: The Rise of Skywalker? Can it dethrone Avengers: Endgame?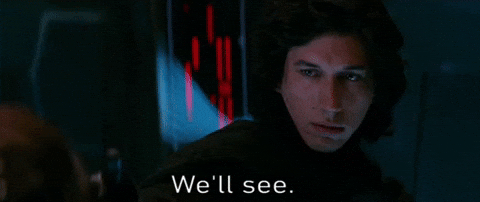 Marvel movies have continued to smash (Hulk pun intended) at the box office over the last five to seven years, but don't underestimate Star Wars. The last two movies have also done very well at the box office.
Star Wars has its work cut out for it and it's going to be incredibly hard to beat the Avengers. It's a hard choice, but if I were to wager a guess, I think Star Wars will squeak out a win. Movies in December do historically well, because of the holidays. Plus, while superhero fans have waited more than a decade to see the culmination of the Avengers story, Star Wars fans have waited more than FOUR to see the final episode.
Will that be enough? In the words of Kylo Ren, "We'll see."
Star Wars: The Rise of Skywalker hits theaters December 20, 2019.
Editor's note: This post has been updated from its original version to include updated box office figures.
Who do you think will be box office king of 2019 — Avengers: End Game or Star Wars: The Rise of Skywalker? Let us know in the comments!
Be sure to follow @allearsnet on Instagram and Twitter!
Check out our YouTube Channel for reviews, news, information and more!
Click below to subscribe to the AllEars® newsletter so you don't miss any of the latest Disney news!