When you think about it, it's not all that surprising that Disney's Tomorrowland would pose the biggest problem for the Imagineers.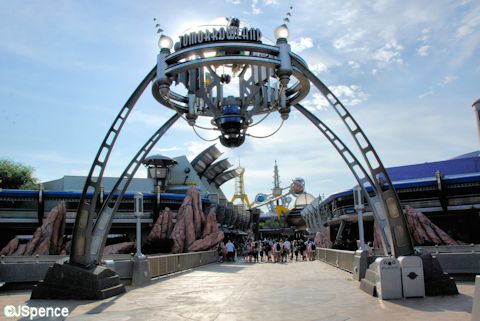 The trouble with Tomorrowland is simple: tomorrow always comes. So how do you create a land that feels like the future, when the future will inevitably catch up with you?
Opening Blunders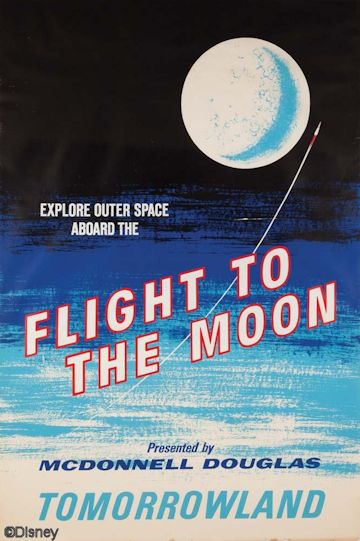 When Tomorrowland first opened at Disneyland in 1955, it was hardly a land at all. Lack of funds and technological restrictions limited Walt and his team from creating the Tomorrowland they envisioned.  In design, the land created would showcase the far-off future of 1986 (LOL), full of innovation, promise, and technological wonder.  In reality, it fell short. Walt himself even said, "The only problem with anything of tomorrow is that at the pace we're going right now, tomorrow would catch up with us before we got it built."
In 1971, when the Magic Kingdom opened its gates, one of the brand new attractions featured in Tomorrowland was called "Flight to the Moon." It was a thrilling, innovative attraction but there was one problem — man had already landed on the moon. In 1969. You may as well have called it Yesterdayland. Shocking to no one, Flight to the Moon was short-lived, and closed in 1975.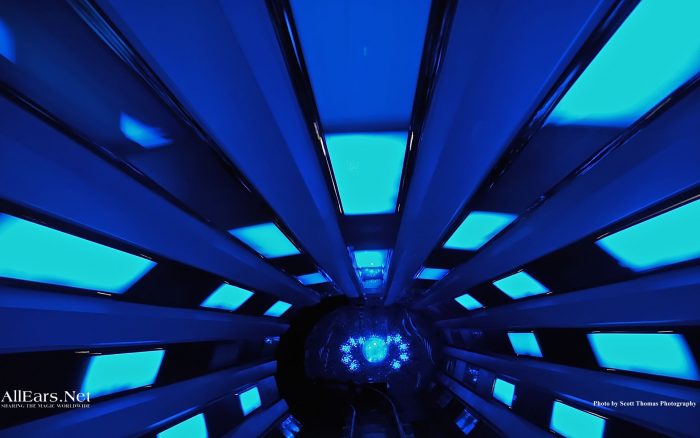 Tomorrowland went through continuous renovations–  in Disneyland in 1959 and 1967, and throughout the 1980s. Disney World's Tomorrowland saw its largest renovation to date in 1975, with the additions of the Carousel of Progress, Space Mountain, Astro Orbiter (then called Star Jets), and the PeopleMover.
So, what's the solution?
Tomorrowland went through its most recent, major re-imagining in 1994, when Disney decided to combine the future and nostalgia to create "The Future That Never Was and Always Will Be."
This dystopian view of the future is very Jules Verne-ian — it's kind of the future that everyone imagines when they talk about what the world will look like in 50+ years. It's fun to imagine flying cars and interplanetary travel, even if that won't ever happen.
Tomorrowland at Disney World is now an intergalactic space port, where you can pop into Merchant of Venus to purchase "necessary" items for your space travels and swing by Auntie Gravity's Galactic Goodies for a post-flight fuel up.
Imagineers can now create innovative attractions such as the Monsters Inc. Laugh Floor or the upcoming TRON Lightcycle Power Run, without the pressure to actually predict the future. They can quickly add in favorite characters like Buzz Lightyear who completely fit into the space theme, because they are aiming to create a fun, enjoyable attraction — not always create the newest technology.
What's next?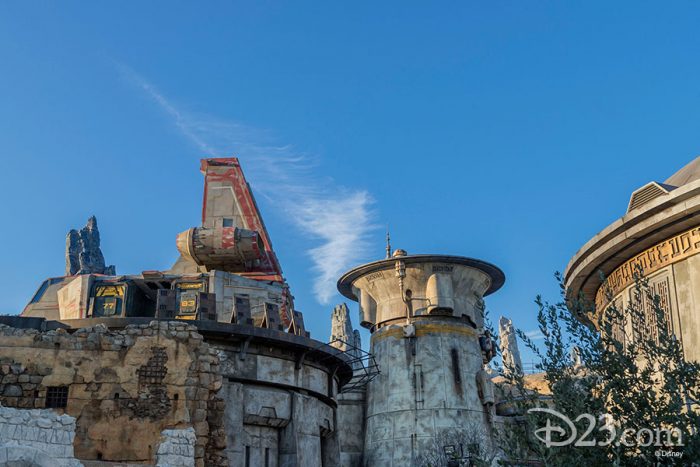 Even though they've figured out the best way to theme Tomorrowland, it's still been 25 years since it has gone through a major refurbishment.
We don't predict any major changes soon — especially with the cost of Star Wars: Galaxy's Edge, opening on both coasts. This huge new expansion seems like it will take care of an "updated space-themed area" in Disneyland Park. Large changes are also coming to Epcot at Walt Disney World, whose Future World deals with the same problems.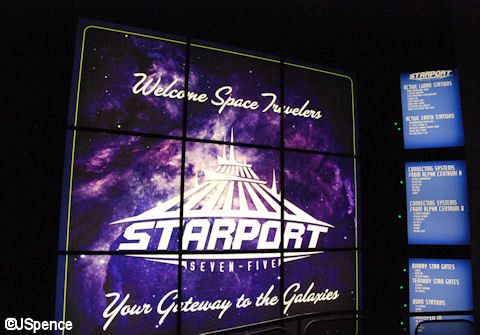 So, what about Tomorrowland at Walt Disney World? At this point, no big updates (aside from TRON) or renovations have been announced. But to be fair, the theme still works and some of the most popular rides in both parks call Tomorrowland home.
While Tomorrowland is due for an update, "The Future That Never Was and Always Will Be" still holds up. And until the inevitable re-imagining, you can find me on the TTA.
What do you think of Tomorrowland? Does it still hold up? Let us know in the comments!
Want to read more about Tomorrowland? Check out these features:
Remember! When you're in Disney tag @allearsnet in your photos!
Be sure to check out our YouTube Channel for reviews, news, information and more! 
Subscribe to the AllEars® newsletter so you don't miss any of the latest Disney news!