For a lot of people, a vacation is a great time to splurge on a fancy dinner. And a vacation at Walt Disney World is no exception! There are several "signature" restaurants around the parks, Disney Springs, and deluxe resorts. But how do you choose which one is best for you?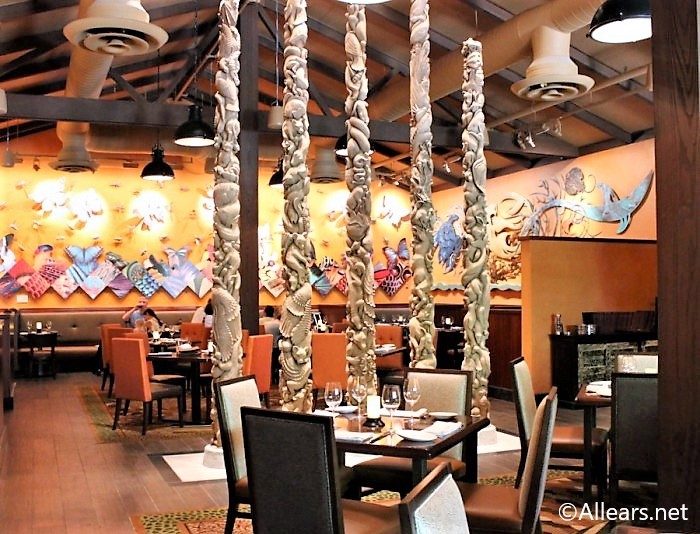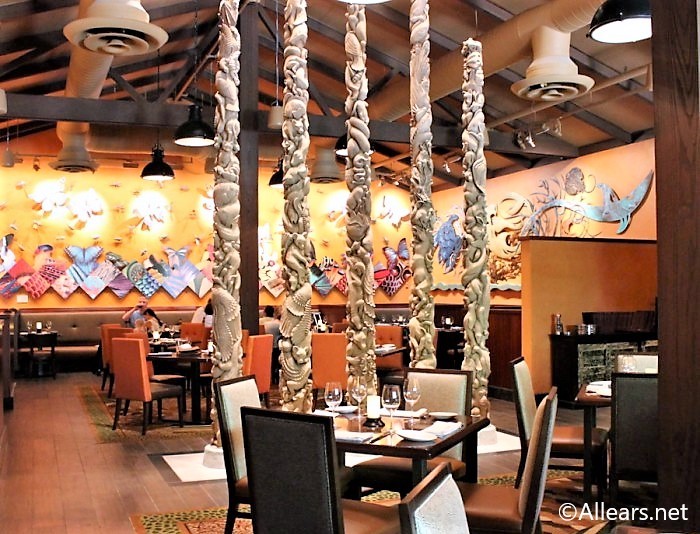 Here is our list of the 16 Walt Disney World signature restaurants, ranked from worst to best. Our rankings are based on food quality, location, service, and overall experience.
Please note we did not include the restaurants in the Walt Disney World Swan and Dolphin, as these are not in a Disney-owned resort.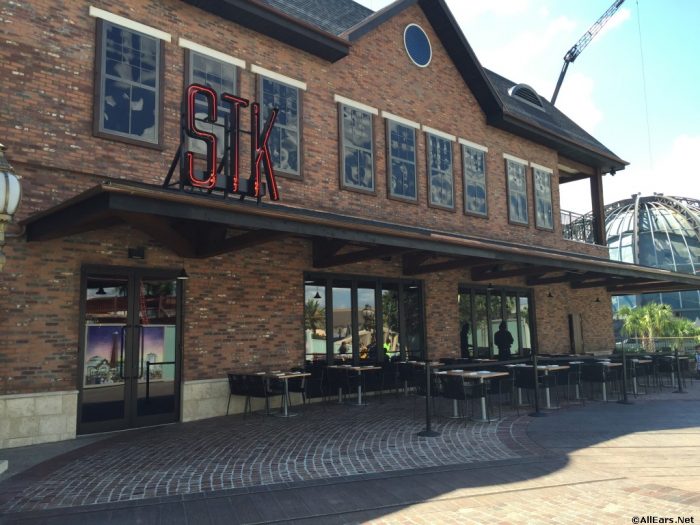 Located in the Landing at Disney Springs, STK Orlando is a steakhouse known for cocktails, entertainment, and of course, steak. While you'll probably get a good cut of meat and some decent sides, nothing about the meal is worth the incredibly high price tag — you even have to pay extra for the steak sauces.
Additionally, the vibe is really not fitting with Disney, even at Disney Springs. It's very loud — they bring in DJs and attempt to have a "Vegas" type atmosphere. Even if you're on parents' night out or an adults-only trip, it's just too much.
They do, however, have an awesome rooftop patio, so we recommend grabbing a cocktail during Happy Hour and enjoying the view. But for dinner, head to one of the other Disney Springs locations higher up on our list.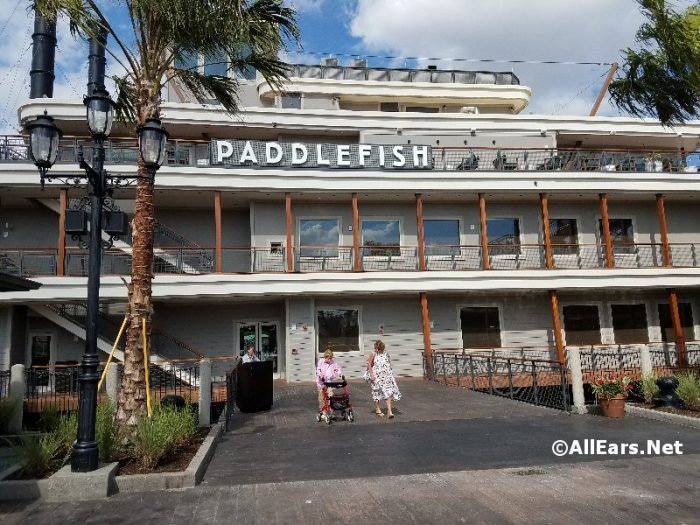 Also located in Disney Springs, Paddlefish has taken up residence in the former Fulton's location. As the name suggests, the menu is primarily seafood. However, the renovation of the paddleboat resulted in boring decor and an overpriced menu.
The service has been reportedly so-so, and the food is again not worth the high price of the bill. But similar to STK they have a great rooftop view, so this is another spot you can grab a nice cocktail.  There is incredible signature seafood in Disney Springs, just not here.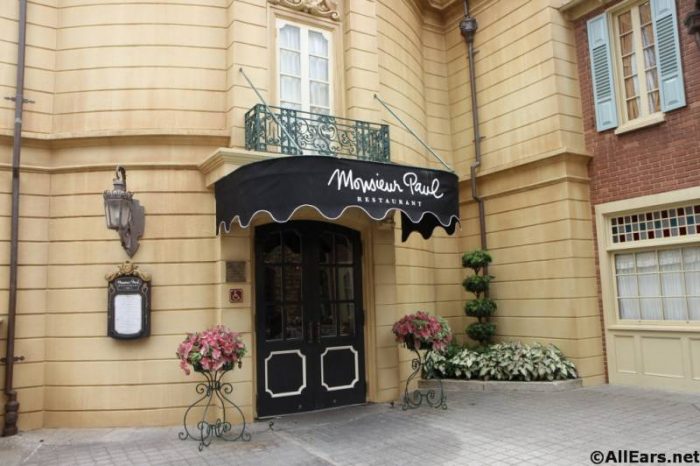 Monsieur Paul is the signature restaurant in EPCOT's France Pavilion. Located on the second story, it's a generally quiet restaurant with a nice ambiance and a partial view of the fireworks if you have the right seat.
But as far as the menu goes, there aren't enough stand-outs to justify the very high price tag. It's very authentically French, which is what you'd expect, but we just haven't been wowed here enough to put it higher on the list. We have also read several reviews of less than stellar service, which at this signature dining level, shouldn't be a frequent occurrence.
For delicious French cuisine at a lower price, grab a pastry from Les Halles or a meal at Chefs de France. And for signature dining, we recommend choosing a different EPCOT location or pop over to the BoardWalk or the Yacht Club.
Hollywood Studios' only signature restaurant, The Hollywood Brown Derby is modeled after its very famous California namesake. Caricatures of famous celebrities line the walls, but besides that there isn't anything too memorable about the decor.
While it is Disney, some folks don't enjoy an expensive meal inside a park where all the patrons will be dressed in theme park attire and kids will be extra abundant.  The food is certainly good, but if you're hoping for an upscale feel with your signature meal, this is not the place.
We love the Brown Derby Lounge, which is an outside porch attached to the restaurant where tapas and cocktails are served. The Brown Derby is known for several dishes including the Cobb Salad and Grapefruit Cake, both of which you can order smaller portions of at the Lounge.
(Note: At this time, the Disney Dining Plan is unavailable and Cinderella's Royal Table is offering a modified character dining experience.)
Yes, this IS the restaurant inside the Castle at Magic Kingdom. A lot of people do not realize that it's a signature restaurant because it's character dining. And while Cinderella and her royal friends do join you, it's debatable whether this meal is worth the money, or the two dining plan credits.
Eating in Cinderella's Royal Table is a Disney rite of passage, and we do recommend everyone do it at least once. It's truly magical being inside the castle, and it's great to see a lot of princesses at once without waiting in several long lines. However, the food is less than spectacular, and you could end up paying $80+ a person.
But you are paying for the EXPERIENCE of dining in the castle. We recommend grabbing breakfast if you're paying out of pocket, or using the dining plan for dinner to get the most out of your 2 credits.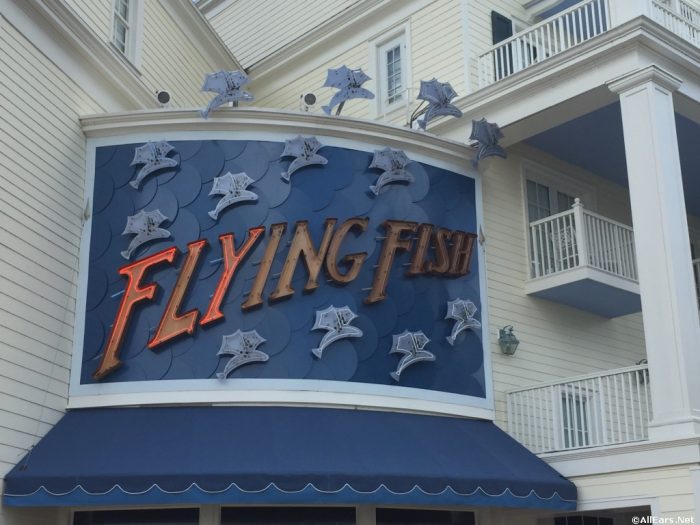 Located on Disney's BoardWalk, Flying Fish recently reopened after a long renovation. Prior to the closure, this was one of our favorite locations. Unfortunately, now the food can be hit or miss.
The menu is relatively standard and, while you will still get a good meal, there isn't anything remarkable about the dining experience anymore. The biggest pro is the location — you can easily walk here from EPCOT, and the restaurant itself is very pretty.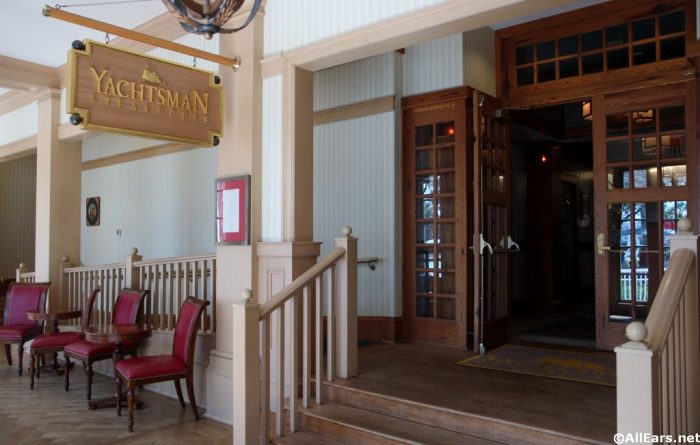 As the name would suggest, Yachtsman Steakhouse is located at Disney's Yacht Club Resort. Also as the name would suggest, this is a steakhouse. It's nice when they keep it simple, right?
Yachtsman Steakhouse is a classic Disney restaurant, and one of the oldest signature spots on our list. They have some incredible cuts of meat, including a 5 oz. Wagyu Strip Loin and a 32 oz. Porterhouse for two. The sides are served family style, and favorites include the bone marrow and truffle mac & cheese.
Honestly, the only reason this isn't higher on our list is because there isn't anything too exciting about the menu or the decor, and the service can be slow. But if you want a great steak, and a very good use of your dining plan, you can always count on Yachtsman.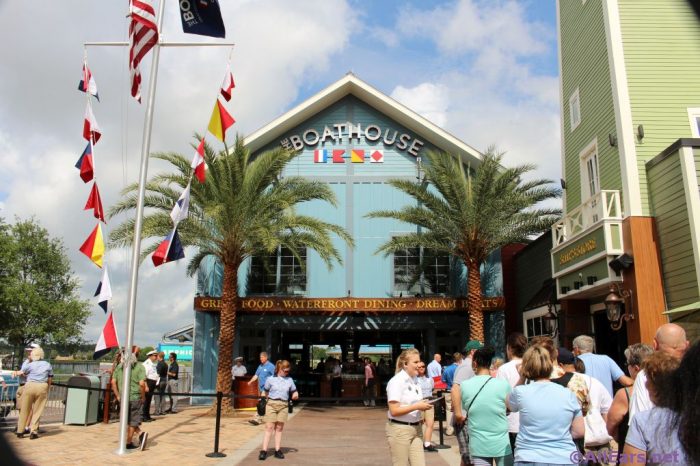 For great seafood at Disney Springs, we love The Boathouse. The waterfront restaurant has a great patio where you can watch the Amphicars and have a specialty cocktail.
Seafood lovers will love the Raw Oyster Bar, as well as the Wild-caught Swordfish, Cedar Plank Salmon, and Lobster Bake which serves two. Steak lovers can enjoy fine cuts of meat as well, all of which are certified USDA Gibsons Blue Star Heritage Angus.
The price-point of the Boathouse is phenomenal for the quality of food and service, and we highly recommend it over STK or Paddlefish.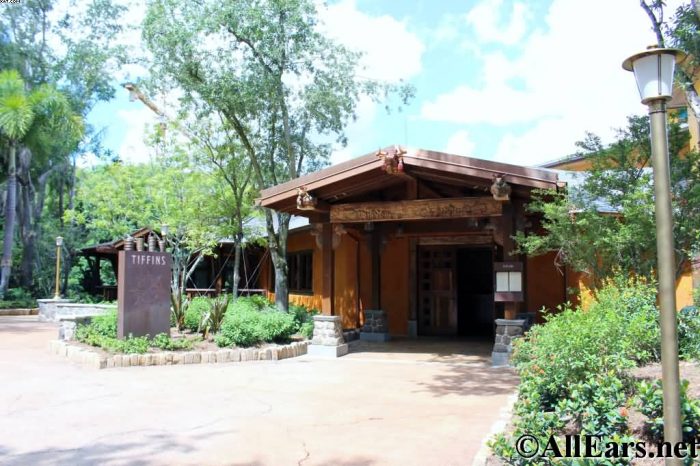 Tiffins is the only signature dining location in Disney's Animal Kingdom, and remains one of the easiest restaurants on our list to grab a reservation. It seems people are a little leery of the menu and aren't sure what to expect!
But let me tell you, the food is very, very good. It's not the best place for the pickiest of eaters, but for those a little more adventurous, it is a real treat. The Short Rib and the Surf and Turf are both excellent choices, as is the Whole-fried Sustainable Fish, if you're up for it!
Additionally, the restaurant is absolutely gorgeous. Wooden carvings, concept art, and unique light fixtures hang around you in this masterpiece of a dining room. Tiffins is a real treat, and one you should absolutely not shy away from.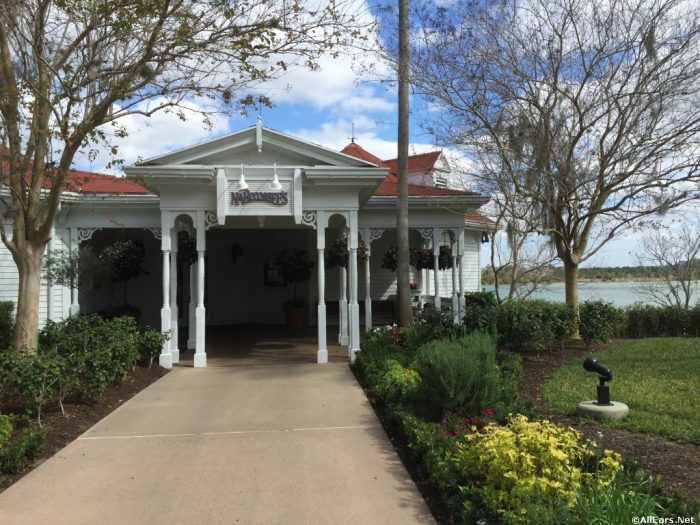 Narcoosee's is located on Seven Seas Lagoon at the Grand Floridian. It has a gorgeous wrap-around porch, and large windows in the dining room. Beyond this, the decor isn't too inspirational — but the view is lovely.
The menu offers both land and sea specialties (heavy on the sea), with the Surf and Turf being the most popular on the menu. The food is consistently delicious, even if it's not the most adventurous. We've generally had excellent service as well.
But the best part of Narcoossee's is the fireworks view. They pipe the music into the restaurant and on the porch, which is the perfect way to cap off your evening. Don't forget to stick around for the Electrical Water Pageant!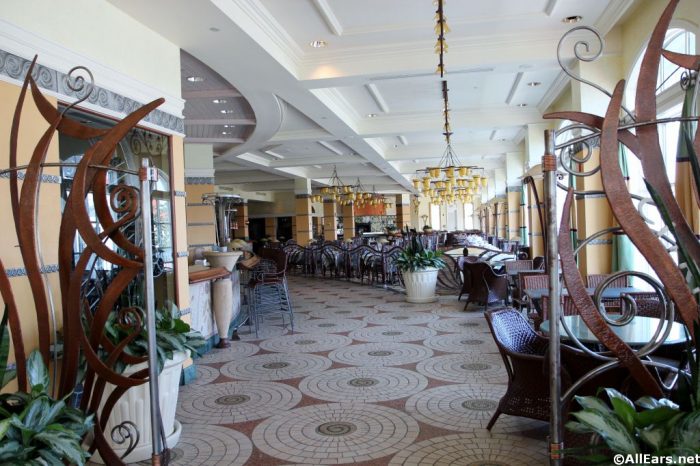 Also located at the Grand Floridian, Citricos is a Mediterranean-inspired restaurant in the main lobby building. While there is no fireworks view, the menu is slightly more exciting than Narcoossee's.
The Florida Shrimp appetizer is extraordinary, as are the Snapper and Short Ribs. Citricos is generally easier to get a reservation at as well, because it is not as well known as Narcoossee's or California Grill, which are in the same area.
Citricos is a great choice for excellent service and a high quality meal, with a slightly more unique menu.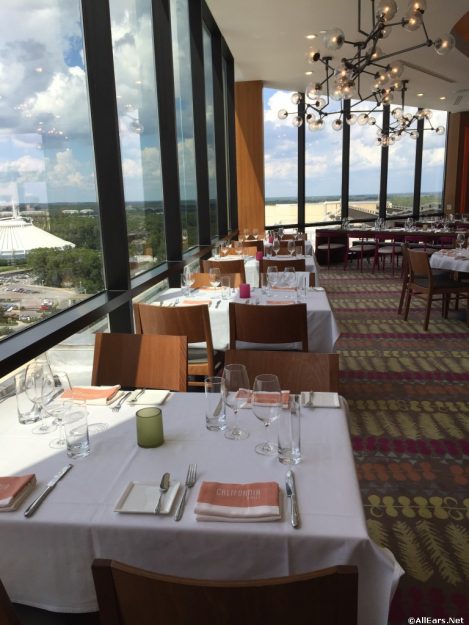 Perched on the top of the Contemporary Resort is one of the most popular restaurants in all of Disney: California Grill.
California Grill offers a wide range of choices — from fresh-made sushi to signature pork dishes. They also boast one of the most impressive wine lists on property, with their wine coolers holding more than 1600 bottles!
While the food is generally good and the wine selection is amazing, the real reason California Grill is this high on our list is the view. It overlooks Magic Kingdom, and even has an outdoor viewing patio. Watching fireworks from the patio is truly one of the most magical experiences you can have at Walt Disney World.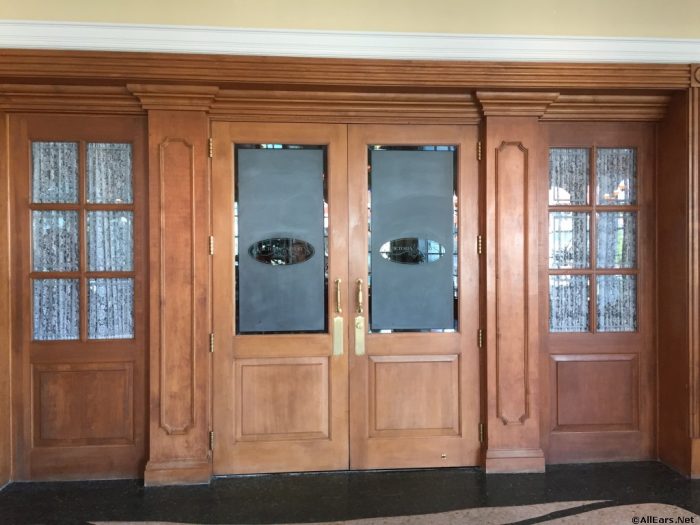 Disney's premier dining location, Victoria & Albert's is a AAA Five Diamond Recipient Restaurant, along with dozens of other accolades. It is located in the Grand Floridian, and boasts a several-course specialty meal hand-selected by the chefs.
This is the creme de la creme of fancy signature dining. Along with the exquisite menu, the wine list has more than 700 selections, with 4200 bottles in the cellar. For many, dining at Victoria & Albert's is the ultimate on their Disney foodie bucket list.
You should note that unlike the others on our list, the dining plan is not accepted at Victoria & Albert's.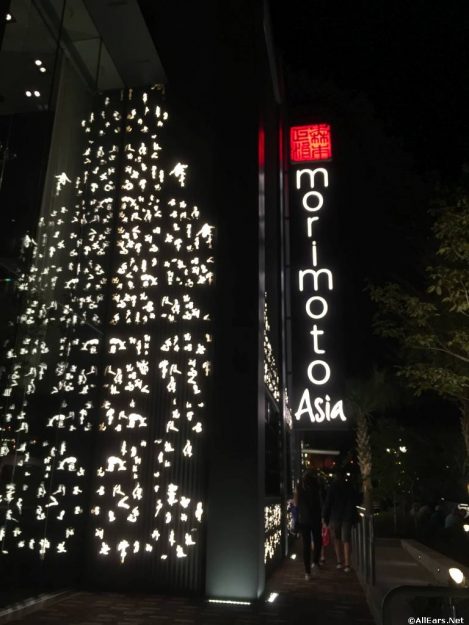 Morimoto Asia is brought to you by Iron Chef Masaharu Morimoto. This is our favorite signature dining spot at Disney Springs.  It features Pan-Asian cuisine, which means Japanese, Chinese, Thai, Korean, Vietnamese and more.
Menu highlights include the Peking Duck, Spare Ribs, and Wagyu Beef. They also have a great sushi and ramen selection. The flavors are beautifully balanced, and everyone in your party will easily be able to find a favorite — even if they aren't traditionally big fans of Asian cuisine.
The restaurant itself is also spectacular, with amazing crystal light fixtures and beautiful artwork. If you are looking for a truly outstanding dinner experience all the way around, you will not be disappointed by Morimoto.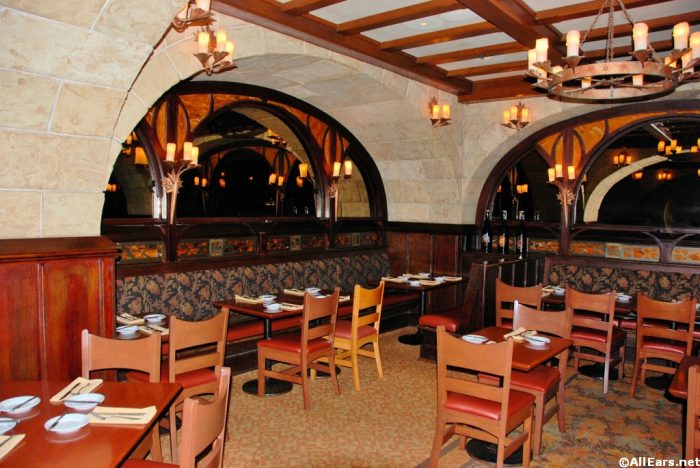 Head to the Canada Pavilion in EPCOT for our pick of the best steakhouse in Walt Disney World. Le Cellier is one of the hardest reservations to make, but well worth it for the meal.
A main reason Le Cellier is so high on our list is the atmosphere. Its small, quaint setting is still high-end, even though you're in a theme park. Additionally, the menu has a few favorites that have stood the test of time including the pretzel bread, cheddar cheese soup, maple crème brulee, and AAA Canadian filet with mushroom risotto.
Le Cellier is a wonderful spot for a high-quality meal in a cozy setting. It is expensive, but we think it's worth it. It's also a fantastic use of two dining credits.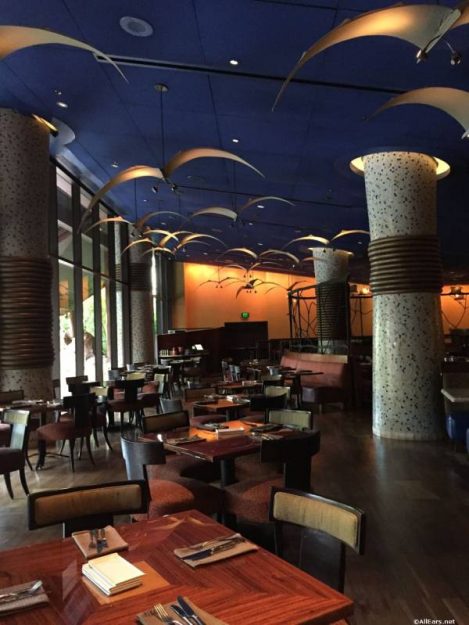 Head to Jambo House at Disney's Animal Kingdom Lodge to find our pick for the best signature restaurant on property.  Jiko is a hidden gem with a unique menu and gorgeous atmosphere.
Jiko's signature dish is the Oak-grilled Filet, which if you know to ask, can be served with macaroni and white cheddar cheese. There are also unique options such as wild boar on the menu, but don't be nervous, everything is prepared beautifully. Jiko's menu may sound too adventurous for some, but everyone I've ever been there with has been blown away. Jiko also has an extensive wine list, composed of exclusively South African wines.
The restaurant itself is absolutely stunning, designed to look like an African sunset. The service at Jiko has been excellent every time I've been. Between the expertly prepared and unique dishes, gorgeous atmosphere, and legendary Disney service, it's no wonder Jiko tops our list!
But that's just my list — what's yours?! What do you agree (and disagree) with? Let us know in the comments!
Remember! When you're in Disney tag @allearsnet in your photos!
Be sure to check out our YouTube Channel for reviews, news, information and more! 
Don't miss any of the latest Disney dining news! Subscribe to the AllEars® newsletter!