Walt Disney himself once said, "Disneyland will never be completed. It will continue to grow as long as there is imagination left in the world." Disney World is certainly continuing in that tradition! As the end of the year approaches, we're reflecting on 10 major changes the Walt Disney World Resort underwent in 2018.
This summer welcomed Buzz, Woody, and the rest of the toys as the newest residents of Disney's Hollywood Studios! Toy Story Land opened in June, and features two new attractions, merchandise locations, and a new quick service dining spot. The fan-favorite, Toy Story Mania, also got a brand new entrance starting in the new land. Our favorite of the new attractions is the Slinky Dog Dash, a family friendly roller coaster that Andy built in his backyard. The entire land is built to shrink you down to the size of a toy, and is constructed of Kinex, blocks, popsicle sticks, dominoes, and more! Toy Story Land was a highly anticipated addition to Hollywood Studios, and it certainly lives up to the hype!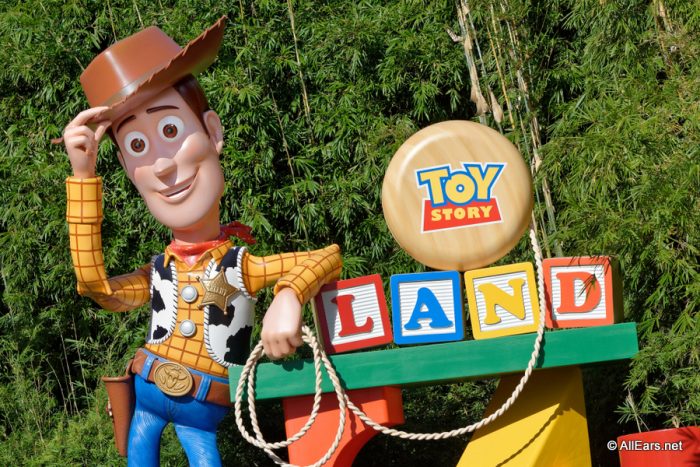 2: New Dining Locations in Disney Springs
It's no surprise that Disney Springs has become a hot spot for dining at Walt Disney World. And in 2018, several new locations opened their doors!
Opening on January 1, The Edison was the first new addition to the Springs this year. The Edison is an American restaurant and bar, themed after the 1920s industrial era. It features classic American dishes, signature craft cocktails, and live entertainment.
Wine Bar George was the next to arrive at Disney Springs, opening in May of this year. Wine Bar George is brought to you by Master Sommelier George Miliotes, who invites you to enjoy a wine list of more than 100 varietals, as well as shareable plates.
Terralina Crafted Italian took up residence in the former Portobello location in June, with James Beard Award-Winning Chef Tony Mantuano. Terralina welcomes you into an Italian lakeside home, serving fresh dishes featuring homemade pasta and classic Italian cocktails, complete with a large veranda bar.
In August, Chicken Guy! opened as Disney Springs' newest quick service restaurant. Chicken Guy! is brought to you by restaurateur Robert Earl and Food Network personality Guy Fieri, and features all-natural chicken tenders with over 20 sauces!
And in November, famed chef Wolfgang Puck brought back a table service concept to the Springs. Wolfgang Puck Bar & Grille reminds us of an upscale barn inside, and strives to partner with local farmers as often as possible to create their modern twists on American classics. A Gelato Bar, serving through an outdoor walk-up window, completes the new establishment.
Wow, that's a lot of new eats for one year!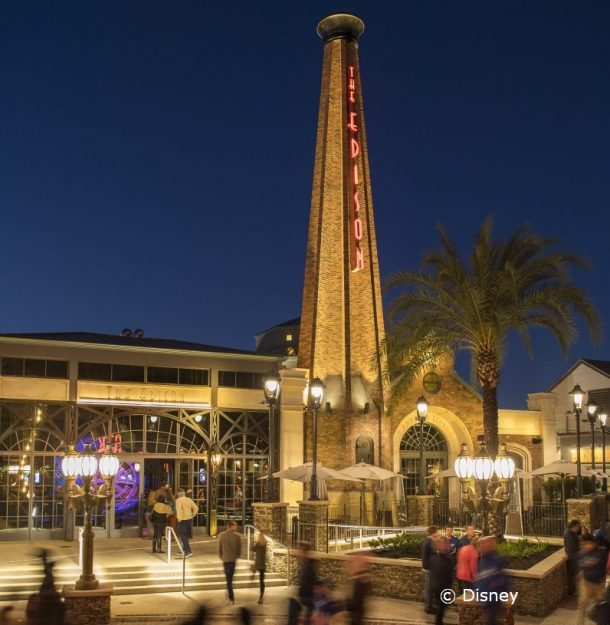 3: Play Disney Parks App Debuts
Play Disney Parks is an app designed to turn your wait time into play time at some of Walt Disney World's most popular attractions. Available through the App Store and Google Play, the free app features group play so the whole family can join in on the interactive experiences, including "Off to Neverland" at Peter Pan's Flight at Magic Kingdom and "Andy's Boardgame Blast!" at the new Slinky Dog Dash coaster at Disney's Hollywood Studios. There is also a Disney Trivia feature, so your group can see if you have what it takes to become Trivia Masters, all the while discovering fun facts about the parks! The more you play, the more the app unlocks — and some features even work at home so the magic doesn't have to end!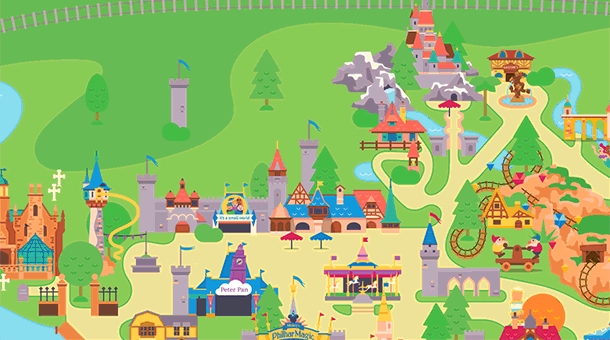 4: Lost and Found Updates
Did you know that an estimated 200+ pairs of sunglasses are lost at Walt Disney World every single day? This year, Disney rolled out major updates to its Lost and Found system to make returning your items even easier. If you lose something at one of the Disney theme parks or water parks, Disney Springs, ESPN Wide World of Sports, a Disney Resort hotel, or riding Disney transportation, simply go to DisneyWorld.com/lostandfound to fill out a form with details about your lost item. You will receive updates via email, and be contacted if Disney believes your item is found. Simple! For day-of lost items, you can still visit that location's Guest Relations.
5: New Disney Junior Experiences
While 2018 said goodbye to "Disney Junior – Live on Stage!," at Disney's Hollywood Studios we also welcomed new Disney Junior experiences for your littlest Mousketeers! The puppet-show will be replaced by the all-new "Disney Junior Dance Party!" which is a high energy, interactive concert! Debuting December 22, 2018, the new show features live character appearances from favorite Disney Junior shows such as  Doc McStuffins, The Lion Guard, Mickey and the Roadster Racers, and Vampirina. And speaking of Vampirina, the Disney Junior star is the newest meet and greet at Disney's Hollywood Studios! She appears in Animation Courtyard, alongside Doc McStuffins and Princess Sofia, where your little ones can grab a photo and autograph with their favorite goulish girl!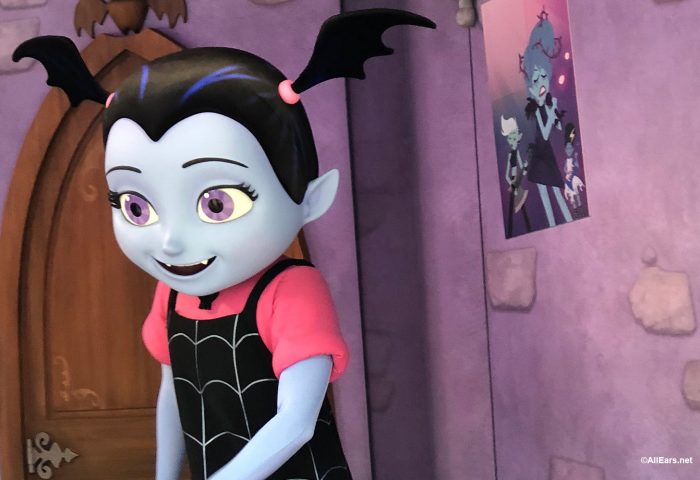 6: Changes to Disney's Minnie Van Service
In the summer of 2017, Walt Disney World debuted its new Minnie Van Transportation Service. Originally, Minnie Vans were only available within property limits and only for resort guests. However 2018 updated both of these restrictions.  Thanks to a partnership with Lyft, Minnie Vans are now available to all WDW guests through the Lyft App. Guests need to simply open the app anywhere on property and select the Minnie Van service option. You will then confirm your pickup location, set your destination, and click "Request." It's that easy! Minnie Vans are available from 6:30 a.m. to 12:30 a.m., can seat up to six guests, and come equipped with two car seats. Pricing varies by distance traveled, and can be viewed in the app. The other big change to the Minnie Vans, is that service is now expanded to include the Orlando International Airport. Reservations for the airport pickup or dropoff must be made by calling (407) WDW-PLAY. More information about the airport shuttle service can be found here.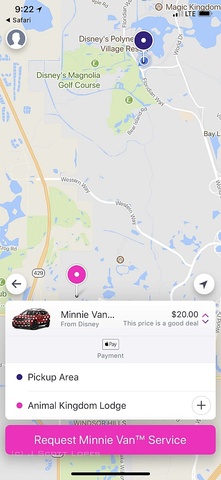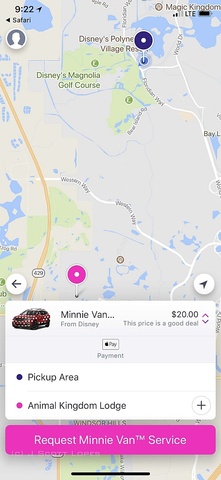 7: Rivers of Light Dessert Party at Animal Kingdom
Following in the footsteps of IllumiNations, Fantasmic!, and Happily Ever After, Rivers of Light debuted a dessert party offering in August 2018. The party begins an hour before Rivers of Light at the terrace across from Expedition Everest. Here guests can enjoy a buffet of exclusive specialty desserts, snacks, and drinks — alcoholic and non-alcoholic. VIP seating is included with the party, and you will be escorted to your exceptional seats shortly before the show. The Rivers of Light Dessert Party is $79 for adults and $47 for kids (ages 3 to 9) and reservations can be made online at www.disneyworld.com or by calling (407) WDW-DINE.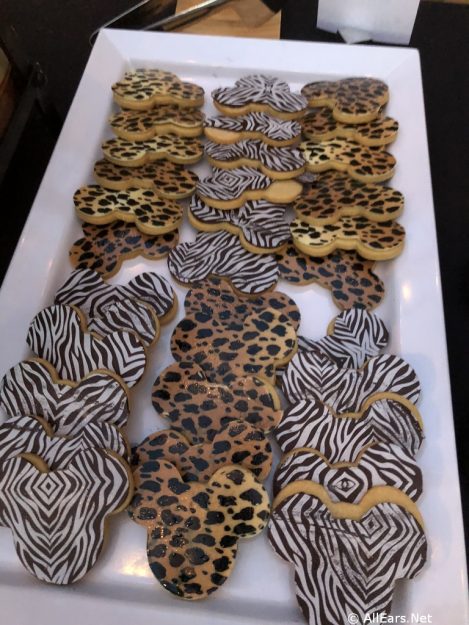 8: Date-based Ticket Prices Introduced
Beginning in October, Disney changed how it prices tickets. Now, each day of your trip could have a different cost based on a variety of components.  Day of the week, predicted attendance, and time of year are all contributing factors into that day's cost. For example, mid-week days during a slow time of year, will cost less than say, a Saturday during the summer. The interactive calendar on Disney's website shows entire months at a time, so guests are able to select the time of year that works best for their visit and budget. Add-ons such as the Park Hopper option are still available for a flat-rate price per ticket.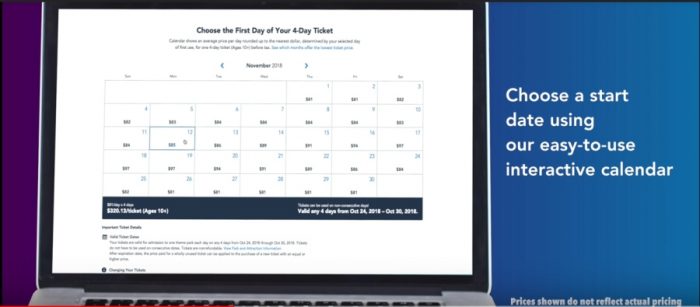 9: Parking Fees Increased
Along with the updated ticket-pricing system, changes to parking fees were implemented. Beginning in March, standard overnight parking at the Disney resorts now comes with a fee. Previously complimentary with your stay, the parking fees vary based on the level of resort you're staying at:
Disney Value Resorts: $13 per night
Disney Moderate Resorts: $19 per night
Disney Deluxe and Deluxe Villa Resorts: $24 per night
1 complimentary parking space is available for guests staying at the Fort Wilderness campsites.
In addition to overnight resort parking, daily parking fees at the parks went up. As of October, standard parking is $25 a day, and preferred parking is $50. Disney annual passholders and resort guests do not have to pay for standard parking at the parks. More details on parking at the theme parks can be found here.
10: My Disney Experience Updates
My Disney Experience rolled out some new enhancements that help make your vacation even more magical! The first of these, is the Bus Times Feature. When you're at a Disney resort, you can use the reservations page on the app to find a link to Bus Times. The wait times will update automatically, so you can gauge how quickly you need to head to the Bus Stop. Currently, this only works from the resorts to the parks, not the reverse, but we wouldn't be surprised if that's up Disney's sleeve!
Another update to MDE is the "unlock door" feature. You can now use the app to open your resort room. Simply go under your reservations, select "unlock door" and hold your phone up to the touchpad on the door. Voila! Your door will click open.
Mobile ordering through MDE also received some enhancements. As of January 2018, you can now use your Disney Dining Plan, in addition to debit and credit cards. Currently, more than 20 restaurants in the theme parks and Disney Springs offer mobile ordering. Also new in 2018, are allergy menus in the app. As you scroll through the menu options, you will now find sections designated for the big eight allergies: wheat/gluten, milk, soy, egg, shellfish/fish, and treenut/peanut. These changes to the mobile ordering feature continue to enhance the ease of your dining experience.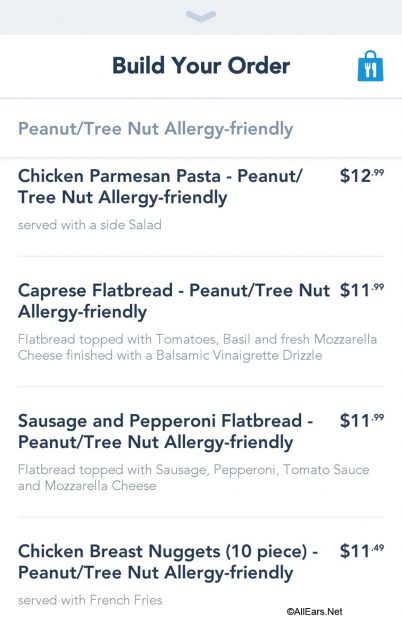 That's a lot of change for one year! 2018 has been a great one for Walt Disney World, and we can't wait to see what's new in 2019!
What changes have you seen at WDW in 2018? Tell us in the comments!
Don't forget to sign up for our free weekly newsletter here for all the latest news, tips, tricks, and updates!