The celebratory events and items keep rolling in for Mickey's 90th Anniversary! So far we've learned of park events across the globe, merchandise, a pop-up exhibition, and a TV special. Plus an official portrait!
Last night we were there as Joffrey's Coffee & Tea Company in Disney Springs launched their commemorative blend for Mickey's 90th called Mickey's Blend.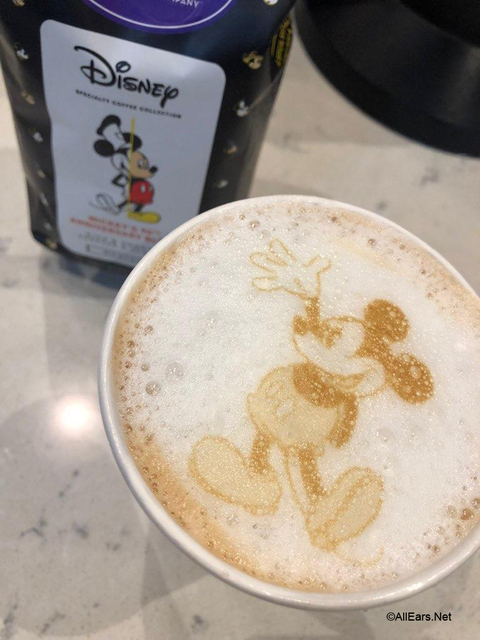 The roastmaster shared that Joffrey's wanted to make this special blend for Mickey, an All-American icon. He said that coffee time in the morning is quiet and peaceful, while after dinner it should gather people together for conversation. He created this blend with the goal of meeting both needs — offering something suited to a quiet morning and a conversation-filled evening.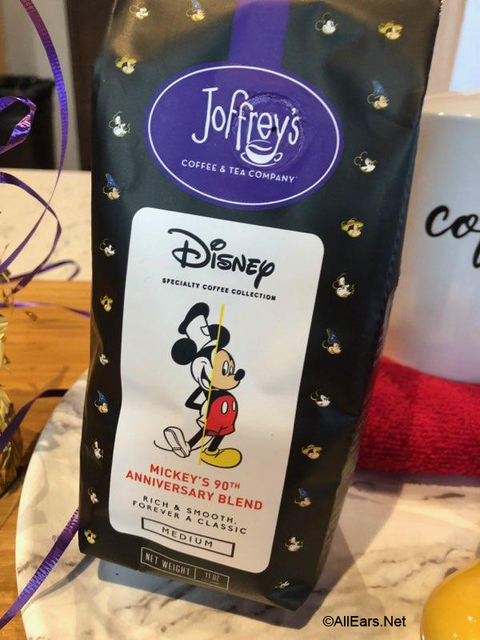 Mickey's Blend is a Medium Roast that should appeal to a wide range of palates. It has a natural sweetness (just like Mickey) and the hope is that when you've finished your first cup you'll want another.
It is normal for coffee masters and tasters around the world to taste a blend and offer a level of negative or constructive criticism. When Mickey's Blend was tasted it did not receive any criticism.
Mickey's Blend is sold for $10.99 for an 11-ounce bag or as part of three-blend combo package. The combo package includes the French Bistro and Peru Alto Mayo blends. French Bistro is the Disney house blend and unless another type of coffee is specified, that is what guests are drinking while on property. It also serves as the base for their cold-brew coffee. Peru Alto Mayo Blend is part of Joffrey's support of Conservation International, which teaches coffee farmers how to farm responsibly. They also pay these farmers more for helping them to produce a better product now and in the future.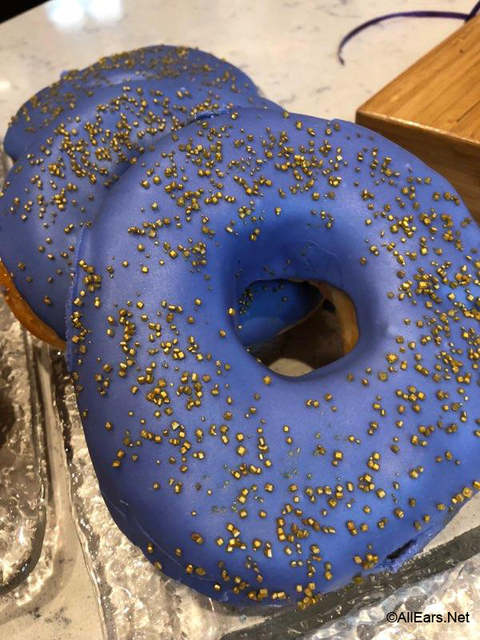 If you've been to a Joffrey's coffee stand in the Disney theme parks, you've probably seen their giant-sized frosted donuts. At the event last night, new purple-iced donuts were available. It is thought they will be available in the parks for the actual 90th Anniversary (November 18, 2018).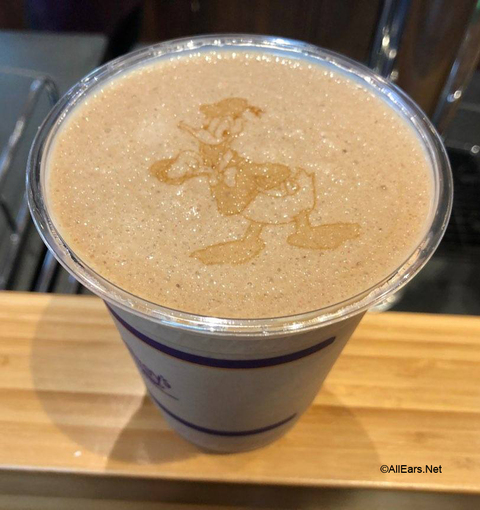 Don't forget when you get your coffee at Joffrey's you can have an image of a Disney character "printed" on your coffee! There's Mickey, Minnie, Donald Duck and Goofy, as well as a few other designs available.
Are you a coffee-lover, looking forward to toasting Mickey's 90th with his own special blend? We can almost smell it brewing now!