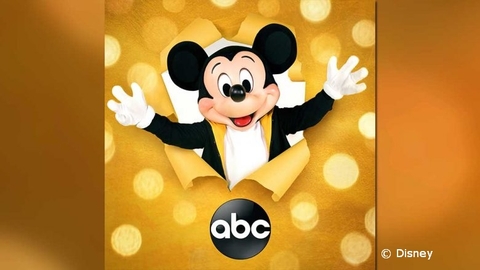 Mickey Mouse made his big-screen debut in Steamboat Willie on November 18, 1928, nearly 90 years ago. D23, the Official Disney Fan Club, has been celebrating that milestone throughout the year with a variety of special events, including the unveiling of a brand-new portrait of Mickey at a San Diego Comic-Con panel.
The ABC Television Network will join in the celebration with a two-hour prime-time special that will air on November 4, 8-10 p.m. EST.
The special, Mickey's 90th Spectacular, will be broadcast from the Shrine Auditorium in Los Angeles and will be a star-studded celebration of Mickey in honor of his birthday, with special guests, musical performances and more.
Acclaimed producer/director Don Mischer, who will direct and produce the special, says, "I'm delighted to be working on this magical event. Walt Disney was a major influence in my early life and actually inspired me to pursue my life's work in television."
Joining the 15-time Emmy® Award winner are executive producers Charlie Haykel and Juliane Hare, who note, "It's remarkable how strongly Mickey Mouse connects with people around the world, and it's an honor for us to help celebrate such a beloved global icon."
For more ways to celebrate Mickey Mouse's 90th anniversary this year, check out the full list of celebration festivities.