Let's study a few more possible Hidden Mickey images. As you might expect, Pandora – The World of Avatar is replete with unusual design elements. For example, lanterns and light fixtures of various shapes and sizes hang along the Standby entrance queue of "Na'vi River Journey." At the lower part of the cover of the following fixture, some of the dark threads might have suggestive classic Mickey shapes? (Thanks to Ryan Ott).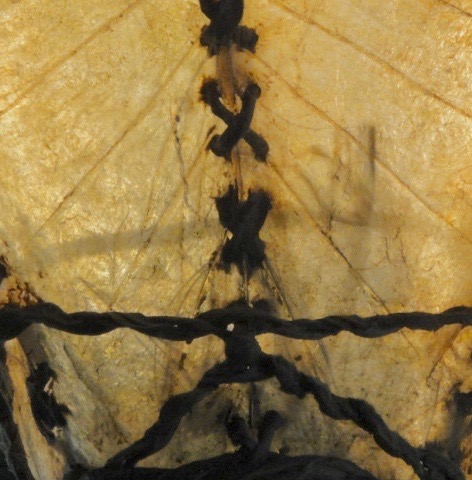 On Discovery Island, to the right of Adventurers Outpost (as you face the building), walk up to a totem pole with carvings of animals. It stands behind a wood fence. On the lower section of the pole, small circles are grouped on the right side of an elephant's headdress. Do three of these circles join to form a classic Hidden Mickey? (Thanks to Mandy Gainey).

Just inside the main entrance to Tiffins Restaurant, a large relief map of the world is on the wall behind the check-in counter. Disney parks are represented by castles. This photo shows the U.S. parks.

This second photo shows the other parts of the world. Do these castles qualify as Hidden Images? (Thanks to Bill and Kari Middeke).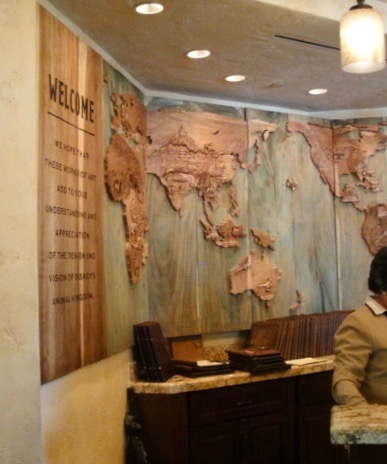 More Hidden Mickeys to come in 2018!