On my last trip to Disney's Hollywood Studios, the Streets of America were walled off in preparation to its transition into the new Star Wars and Pixar areas. It did make me a little sad as those streets, comprising the cities of New York and San Francisco, was a favorite place to stroll through. Full of details only Hollywood directors and producers would insist on. Yet, they still found ways to remind you where you actually were.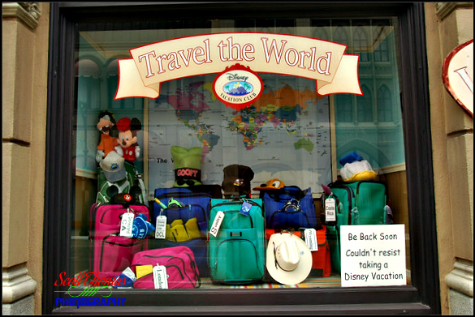 Venture Travel Service was found on the Streets of America.
Nikon D70/18-200VR, 1/250, f/8, ISO 5000, EV 0, 22mm (35mm DX) Focal Length.
When my wife and I first visited what was then called Disney-MGM Studios, she was a full-time travel agent so stopping by the Venture Travel Service store front was a must on every visit.
Deb will be here tomorrow to share her Studios Yesterland photo.