Contributing photographer Jason of
disneygeek.com
sends us these photos from his trip to the Disneyland Resort on Friday, June 16, 2017.
A number of attractions and areas at Disneyland reopened today after having been closed due to construction and renovations.
First, here's Tom Sawyer Island, which reopened today.
The Treehouse has survived the renovation work, but it is permanently closed-off now. At least it's still standing. As of my last visit to Tokyo that one was still open so if you want to climb into the treehouse head to Japan.

A view of Adventureland from the Tree House.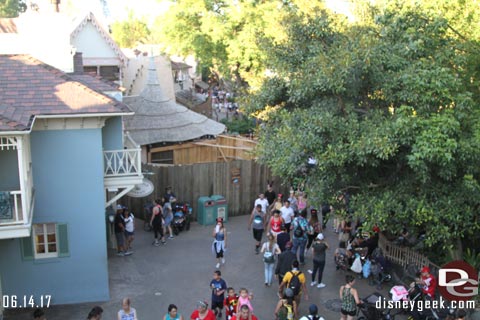 Looking upriver on the east/Frontierland side of the island.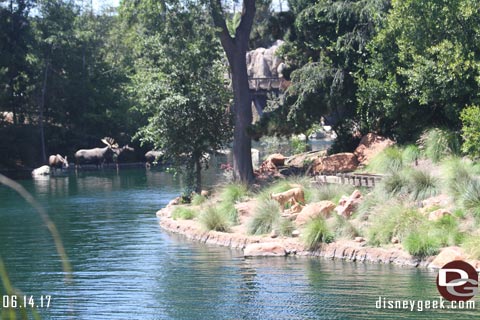 The guest areas of the island are virtually untouched.
The big change is the new view as you head toward the back of the island. This is looking upriver from the east (Frontierland) side. You can see the new trestle for the Disneyland Railroad.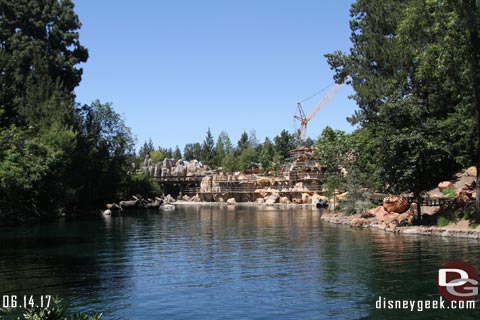 A closer look.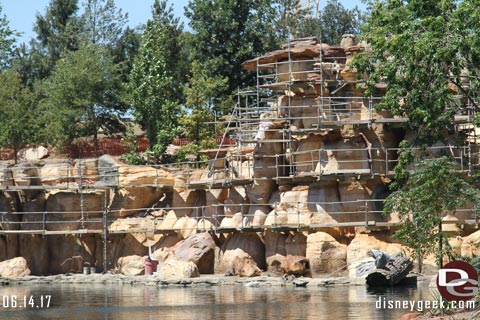 Looks like the beavers moved upriver and went to work on the trestle.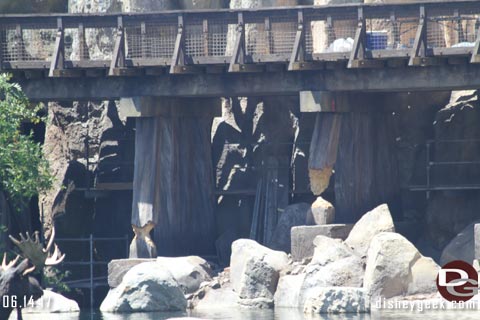 The Indian Village is back and has been moved slightly from its old location.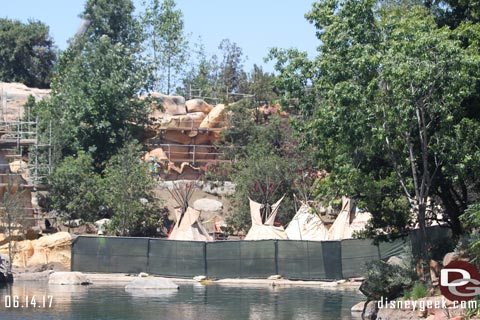 Here are a couple video clips of the view from Tom Sawyer Island of the construction.
The graveyard is gone and a new storage building is built on the site.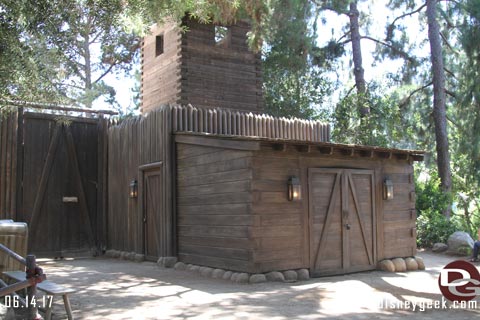 The new walkway to the Star Wars land will be along the water. Behind it is the extended seating area for the Hungry Bear restaurant.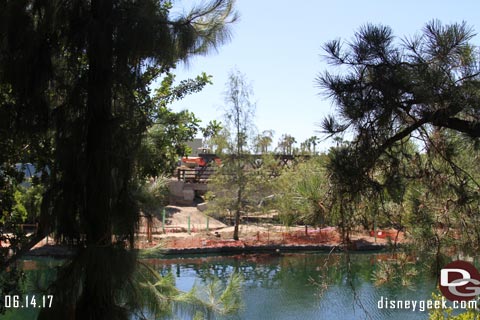 The lift is on the Star Wars land side of the bridge.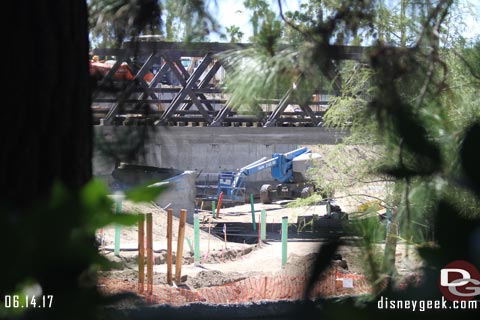 The Hungry Bear

The Big Thunder Trail has also reopened since my last visit. Here are some pictures from my first walk through heading from Frontierland to Fantasyland.
The pond has returned and looks the same, the water looks a little milky though.

Eventually this will be one of two walkways into Star Wars land from the Big Thunder Trail.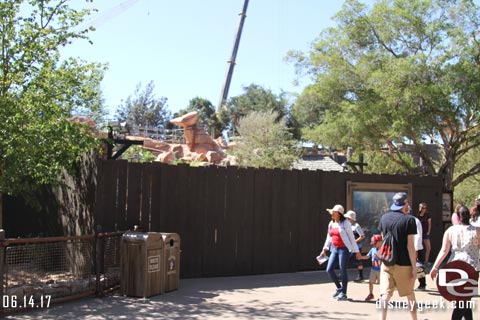 Further up the trail near where the Big Thunder Ranch entrance used to be there is now a large rock formation.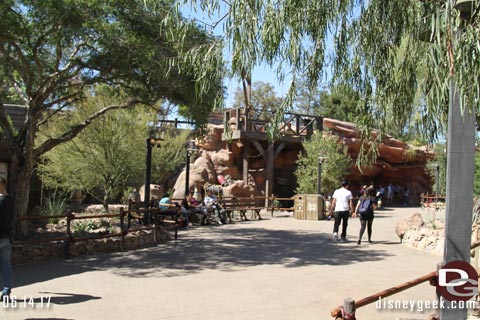 Working my way toward the rockwork.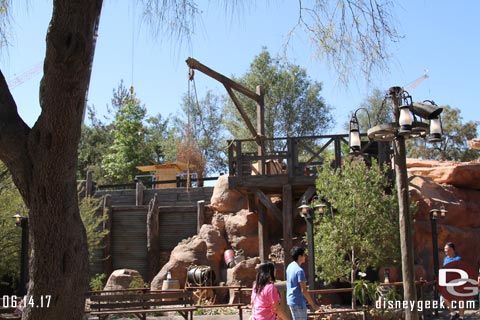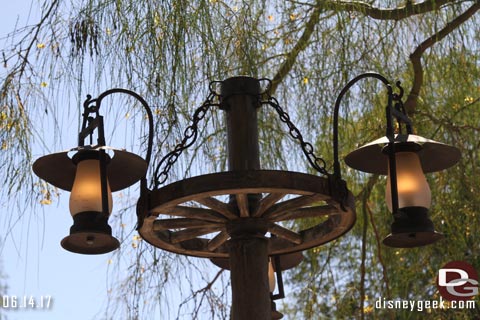 Looking toward Fantasyland. To the left that wall is for the second walkway to Star Wars land.
A new FastPass scanner at Big Thunder Mountain was visible and on, but not in use yet.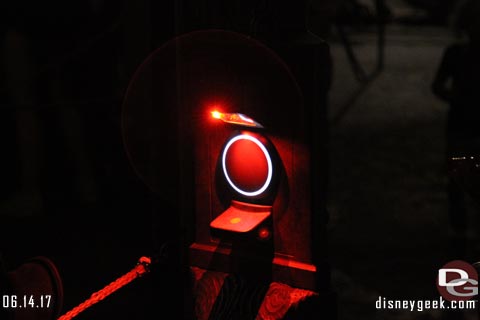 Hope you enjoyed this overview of the recent reopenings. For additional photos and details from this trip you can check out the full Disneyland Update I posted on my site, https://disneygeek.com Also be sure to follow me on twitter @disneygeekcom for pictures from the parks.