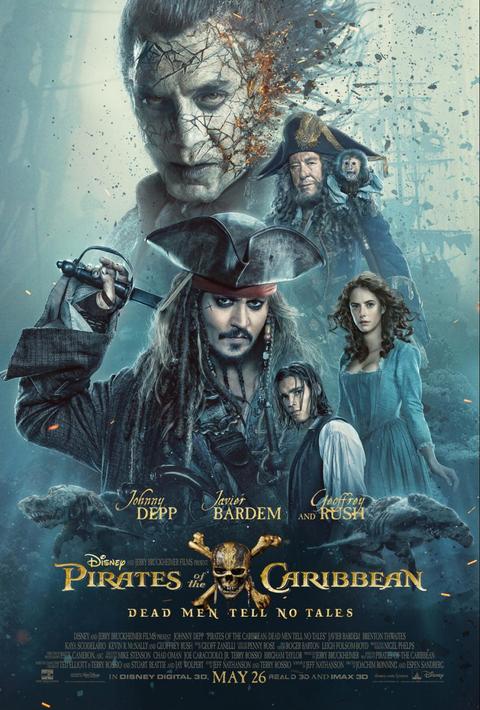 by
Jeff Marshall
AllEars.Net Guest Blogger
Yesterday, Walt Disney Studios released its fifth entry into the evergreen "Pirates of the Caribbean" series with "Pirates of the Caribbean: Dead Men Tell No Tales."
"Pirates of the Caribbean: Dead Men Tell No Tales" is a movie that reminds us why we liked the Pirates franchise in the first place. Action, adventure, and romance are what make up some of the best points to any Pirates movie and this one does not lack in any of those departments.
The story follows our two main characters Henry Turner (Brenton Thwaites) and Carina Smith (Kaya Scodelario) as they set out on quests to learn more about their families. They both realize their paths must inevitably cross with the "legendary" Captain Jack Sparrow (Johnny Depp) as he races death itself at the hands of Captain Salazar (Javier Bardem).
This is a must-see for any fans of the Pirates of the Caribbean movies, providing a well-told finale to the stories of Captain Jack and Hector Barbossa (Geoffrey Rush). I do hope to see more of these films, but if this is the end it's a fitting one for the crew of the Black Pearl.
"Pirates of the Caribbean: Dead Men Tell No Tales" is in theaters now and will surely bring fans of all ages to go on an epic journey on the high seas.
In case you haven't seen it yet, here's the movie's thrilling trailer!