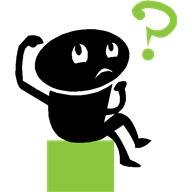 THE MOUSY MINDBOGGLER
If you subscribe to the AllEars® Weekly Newsletter, you'll know that we run a little game called the Mousy Mindboggler. Sometimes it's a word game, sometimes it's a riddle, sometimes it's some other brain-teasing challenge — but it's always fun!
Once each month, in the AllEars® newsletter, our friend James Dezern (known as "dzneynut" around several Disney discussion forums) supplies us with a puzzle of his own design.
Every month, James also Shares the Magic in another way — by posting an all-new puzzle here in this AllEars.Net Guest Blog. The subject of the puzzle will vary, and James will award the winner of the challenge a collectible Disney pin!
James writes:
HAPPY NEW YEAR!
Here is the solution to the last crossword puzzle.
We received 41 correct responses; all of you knew that the working title of the film that would eventually be released as "Fantasia in November 1940 was the Concert Feature. Another little-known fact about the Sorcerer's Apprentice segment is the fact that originally Dopey was considered to play the part of the Sorcerer's Apprentice, a role that would eventually go to Mickey Mouse instead.
The winner of a Tinker Bell pin, randomly drawn from the correct responses, was Marianne M. of Barnegat, NJ. Congratulations!
If you missed it last month, that's OK, because here's another chance.
That last puzzle wrapped up the "This Month in Disney History" series, which we started in December 2015 in recognition of the 20th Anniversary of AllEars.Net.
Now we are going to completely change gears by starting a series (a very long series!) of puzzles honoring Disney's extensive list of live-action films. So, it would make sense that we start with the first live-action film, 1950's "Treasure Island."
Other partial live-action films had been produced prior to 1950, such as "Song of the South" and "So Dear to My Heart," but these films also contained animated sequences. Due to its violence, this film would probably have been Disney's first PG-rating, but the rating system did not exist at the time. This film was reissued in 1975 without some of the violent scenes in order to obtain a more favorable G-rating.
The object of this puzzle is, as always, to have fun, but if you'd like a chance to win a Disney collectible pin, send me the answer IN THE SUBJECT LINE OF AN EMAIL addressed to [email protected].
Send your entries no later than 11:59 p.m. Eastern time on January 31, 2017. All correct answers will be entered into a random drawing, and the winner will be awarded a Disney pin. The answers and drawing winner will be posted in this Guest Blog sometime in February.
As always, any feedback on the puzzle format or topics would be appreciated! Drop me a line at [email protected].
Thanks for playing, everyone!